Mum Loses An Amazing 100cm Off Her Body Despite Having PCOS
Losing weight can be hard work, and having the right support is be the first big step to reaching your weight loss goals.  Inspirations mum Kim has lost an incredible 100cm off her body and hows us just how it's done.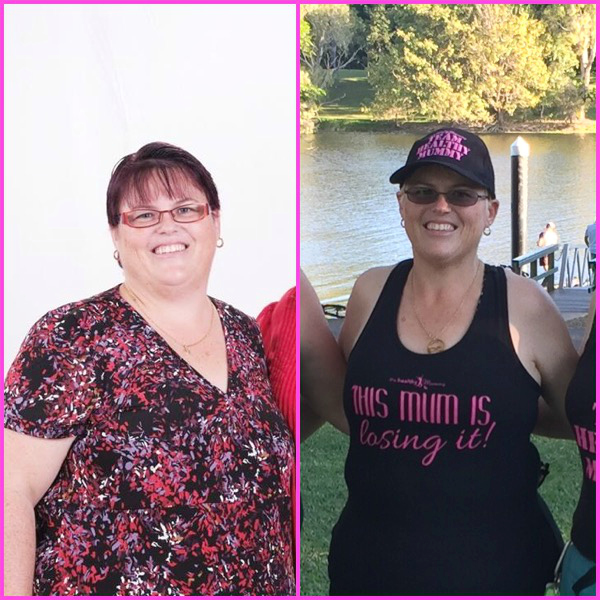 Kim has managed to overcome many years of Yo-Yo dieting and has at last found success with the Healthy Mummy plans.
Kim has lost weight even though the odds were medically against her. We think this is nothing short of AMAZING!
Kim's Story
Hi my name is Kim and I'm mum to 2 boys aged 4 and 9.
I can always remember being overweight from about high school on. I've always been a yo-yo dieter, and found nothing that worked for me.
Lots of mums in the Healthy Mummy Community ask – what's the trigger for your transformation?
For me, my MOMENT was on a flight in 2013. I had to ask for an extension on my seat belt, and thats when it really hit home.
I needed to do something to change my life!
I knew it wasn't going to be easy as I suffer from PCOS (Polycystic ovarian syndrome). However, something was different within me this time, I had more confidence and knew that I could do it.
I changed the way I ate and started walking. I could only walk for 30 mins to begin with, which equated to 2 kms for me.
Then after seeing information about The Healthy Mummy on my Facebook newsfeed, I finally ordered my first smoothie tub, and this was in 2014.
During my journey I've gone through some major personal changes, but managed to keep on track.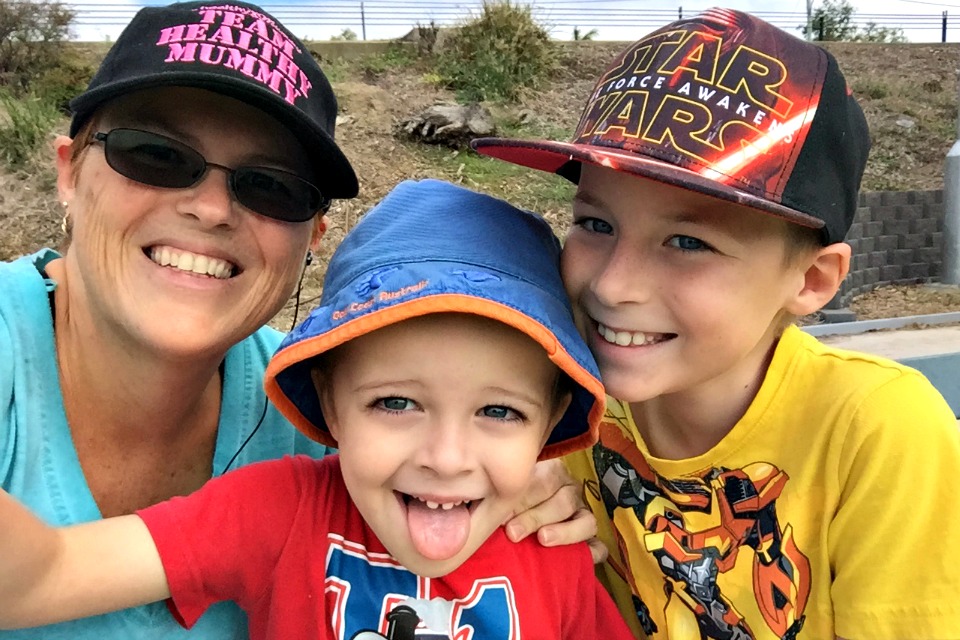 Almost 3 years on, I've lost 32kgs and 100cm from my body. I still have 10kgs to go until I reach my goal, but I know I WILL get there.
I've gained so much confidence, and look at things in a more positive manner than I used to – I'm a much happier person.
My Doctor told me its twice as hard for women with PCOS (Polycystic ovarian syndrome) to lose weight. He's really impressed with my weight loss, and told me to keep doing what I'm doing.
My main advice to anyone who wants to start their journey, or to those who are already on it  is to remind yourself to take one day at a time. Everything in moderation and use your support network when needed.
I wouldn't be where I am today without my family, and close friends that provide me my support on a daily basis.
Kim's starting Weight – 110kg
Kim's AMAZING current Weight – 78kg
We're so proud of what you've achieved Kim, you are an inspiration to us all!
For more outstanding transformations READ HERE.