Mum Loses 100cms Off Her Body To Fit Into Her Size 12 Wedding Dress
At Healthy Mummy we love a feel good story.  Newly married, community member Kellie Bonanno's dramatic body transformation (from size 20 to 12) using the Healthy Mummy plan is just that.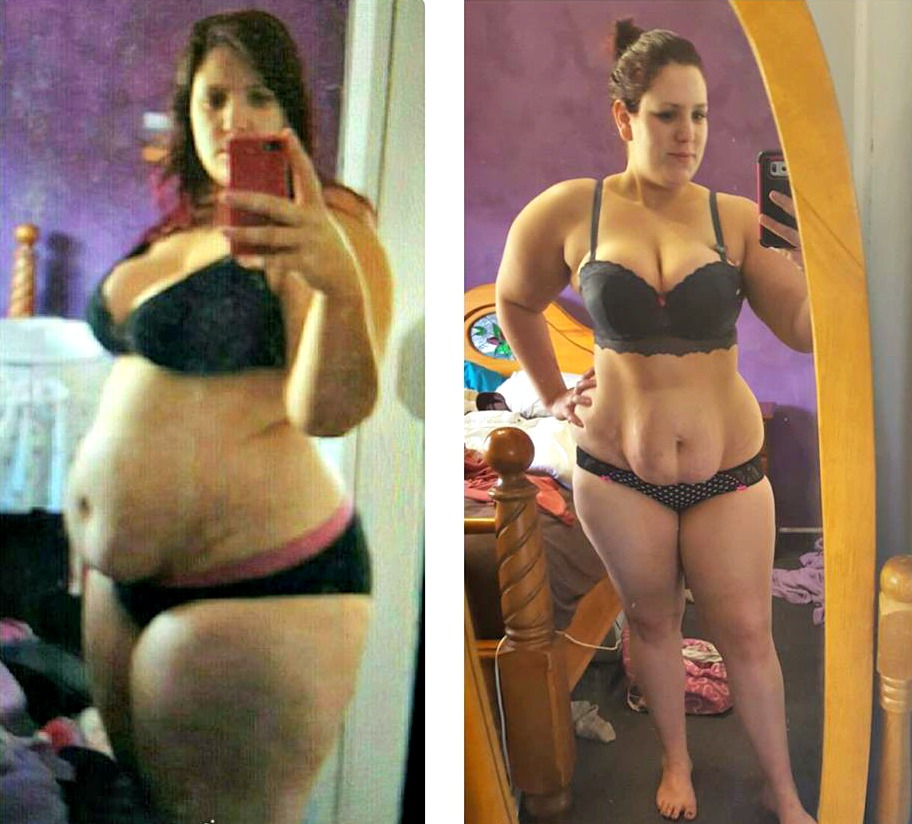 Having battled depression and mental illness over the years, this slimmer, stronger and healthier mum is now beaming with joy. And we couldn't be happier for her.
Body transformation
"I'm really not sure how to put in words what I feel looking at these photo's, except for WOW".
I've lost over 100cm's and dropped from a size 18/20 to a size 12 again using the The Healthy Mummy 28 day Weight Loss Challenges and Smoothies." says happily married mum, Kellie.
"I'm a different girl now and am so glad I've been able to find myself. I now know what it means to be happy and confident within myself".
Kellie's story:
Kellie found The Healthy Mummy Facebook page through a friend.
"I didn't join straight away. Instead I sat back and watched all of the amazing women on The Healthy Mummy Facebook community. I loved all the support, motivation and incredible sense of acceptance without any judgement.
I started by trying out the free Healthy Mummy recipes that I liked the look of, and slipped these into our daily lives".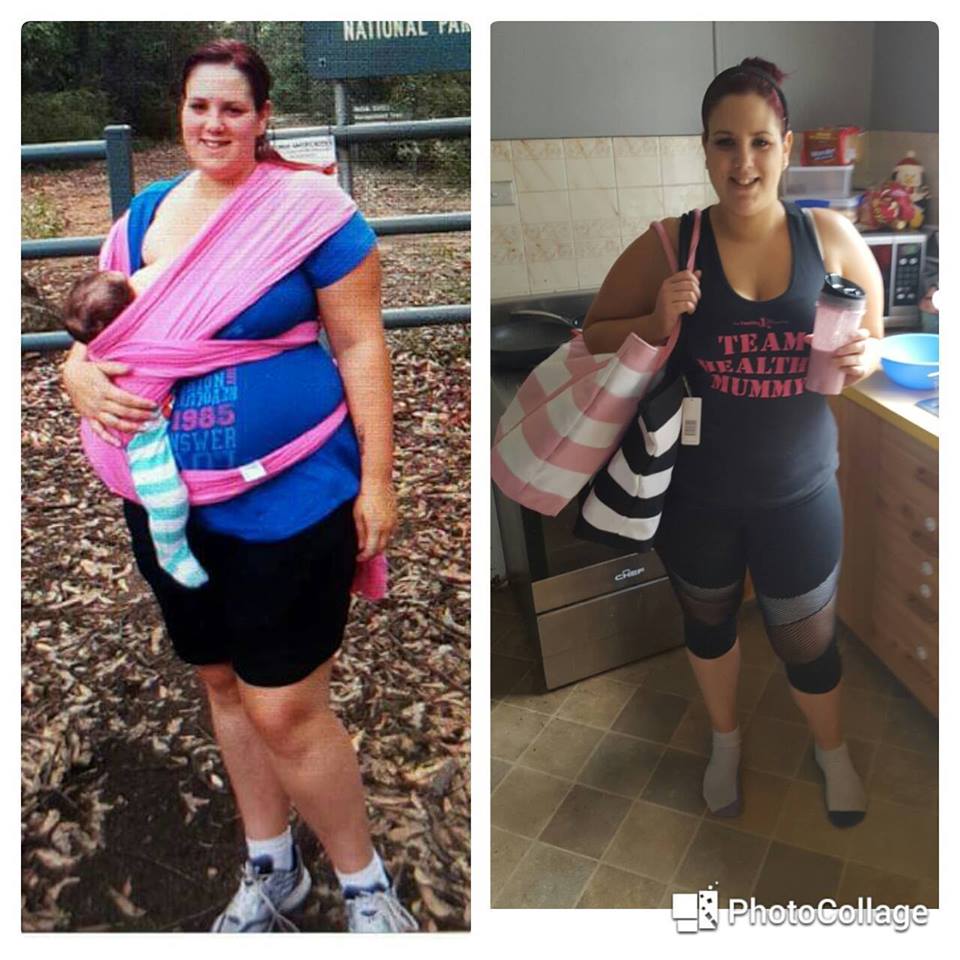 The 28 day weight loss Challenge
"After a month, I mentioned The Healthy Mummy 28 Day Weight Loss Challenge to my partner James and we decided to give it a go. I signed up during one of the great special deals.
Never had I expected both myself and James to benefit so immensely from joining – both mentally and physically. We've both suffered depression and mental health issues but in gaining more energy through our physical improvements, we've also found we are less prone to depression. We are both more confident in ourselves and better able to cope in social situations.
Best part of the challenges has definitely been the recipes. I love my food and especially my sweets so learning how I can eat incredible meals and satisfy my sweet tooth in such a healthier way without being forced to go without has been absolutely amazing".
Finding their happy ever after
"Losing the weight has been especially hard for me. I had the vision of reaching my goal weight in time for my wedding. Although I am not quite there, I've worked hard and have given it my all. I've come such a long way from where I started, and loving my sexier curvy body."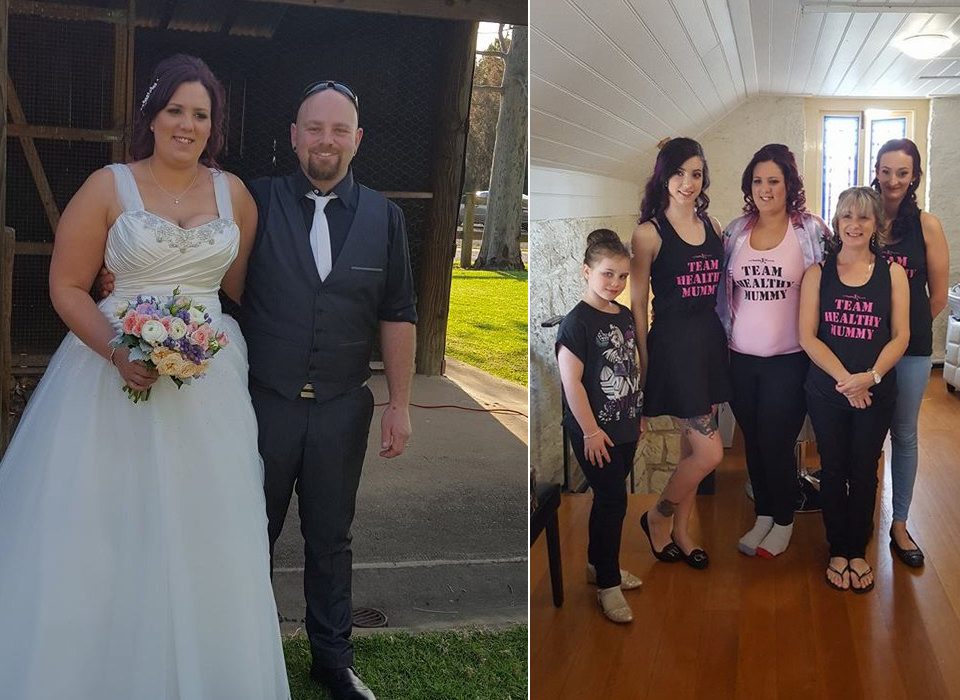 "My favorite part out of my wedding day was simply getting to stand before James feeling beautiful, confident and secure in the way I looked."
It's not until you get moments like that, that make you realise just how much you've missed out on!".
We love this beautiful photo of Kellie and her husband James, along with the photo of Kellie and her supportive friends and family as they're getting ready for the big day.
"I spent a long time trying to fade away into the background and hide until I found The Healthy Mummy and learnt what it meant to live again".
If you are have a wedding coming up and you want to lose weight, sign up to the Healthy Mummy 28 Day Challenge. You can also read more inspirational weight loss stories here.