Mum of two, Maia has lost 25kg and has gone from feeling horrible and embarrassed to brimming with energy and self confidence!
She's looking AMAZING and is keen to share how the Healthy Mummy 28 Day Weight Loss Challenge helped her do it.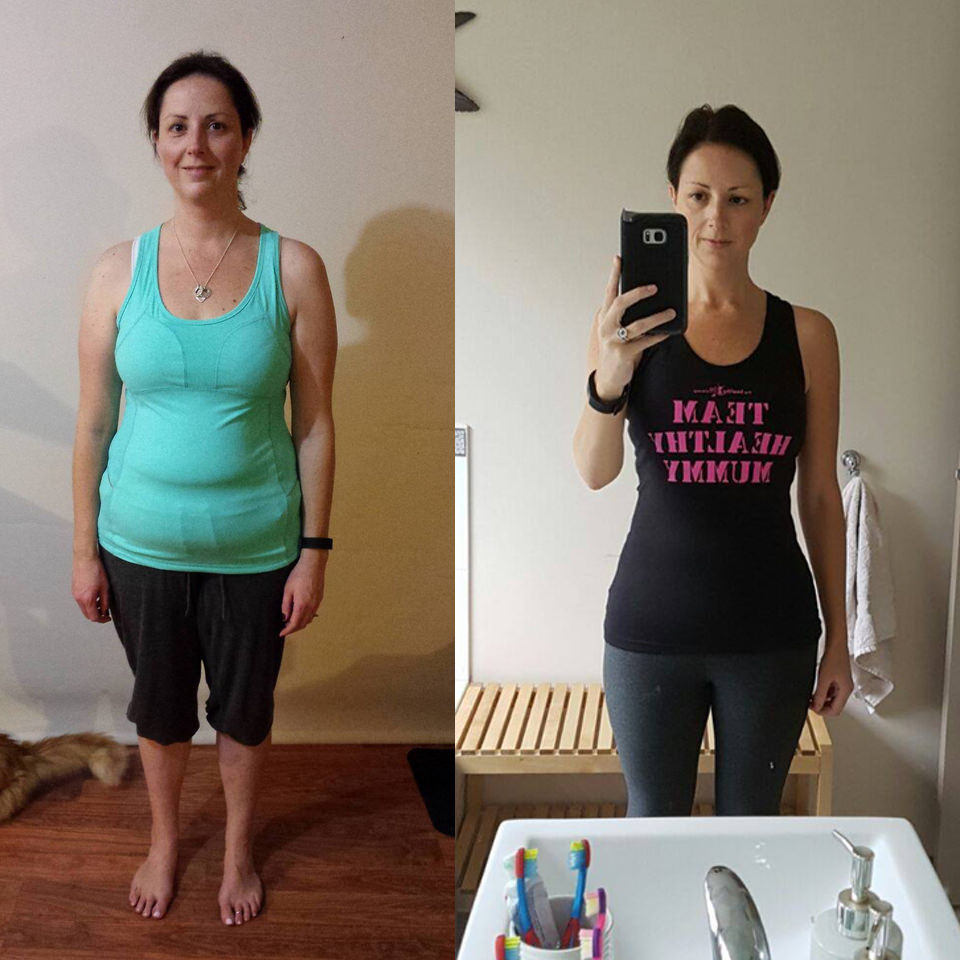 Maia's story
What was your starting weight?
90kg
What was your motivation to lose weight?
I was taking a photo of my family in front of a display Christmas tree and a passer by offered to take one with me in it too. I really didn't want to but I jumped in. I was horrified when I saw it and I thought "this is my before picture".
That was December 2015.  My youngest child had just turned 3 and my maternity clothes were still on regular rotation. I was embarrassed, felt horrible, and could definitely no longer claim "baby weight"!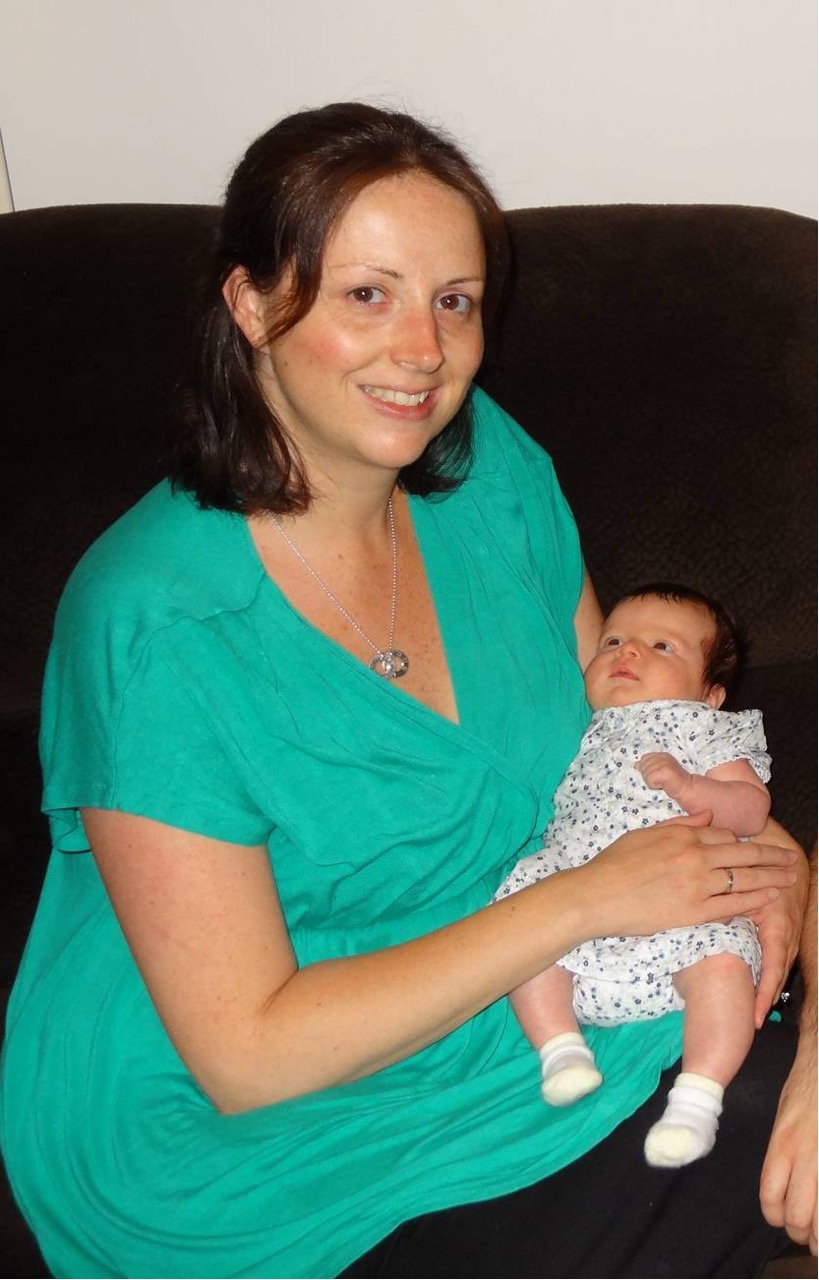 How did you lose weight?
I started having a smoothie for breakfast every day. It kept me full until lunch time ,and I could add in a wide range of fruit, seeds and spinach too – I knew I was getting a real nutritional bang for my buck!
I absolutely love my smoothies now. I work two days a week and on those days I have one for breakfast and one for lunch. It's one less meal to think about and so easy to put aside the night before!
I didn't calorie count at all to begin with – I focused on having three healthy meals a day, and kept almonds in my bag for snacks. I used many of the free recipes on the Healthy Mummy website.
I joined the 28 Day Weight Loss Challenge later on as I wanted access to all the amazing hub recipes too. I love that the Healthy Mummy promotes using whole, nutrient dense, real foods. We don't eat meat and we just substituted vegetarian protein sources in the recipes. There were loads more options that I thought there would be!
I really focused on planning and preparing healthy meals at home, all from scratch. We always have food prepared now so never have that "what will I cook?" moment. We've gone from eating out twice a week, to once a fortnight or less. That in itself has saved us a fortune!
How long did it take?
It tool me 9 months to lose 25kg – I still have a little way to go, but I'm hoping that by my daughter's 4th birthday I will look completely different than I did a year ago!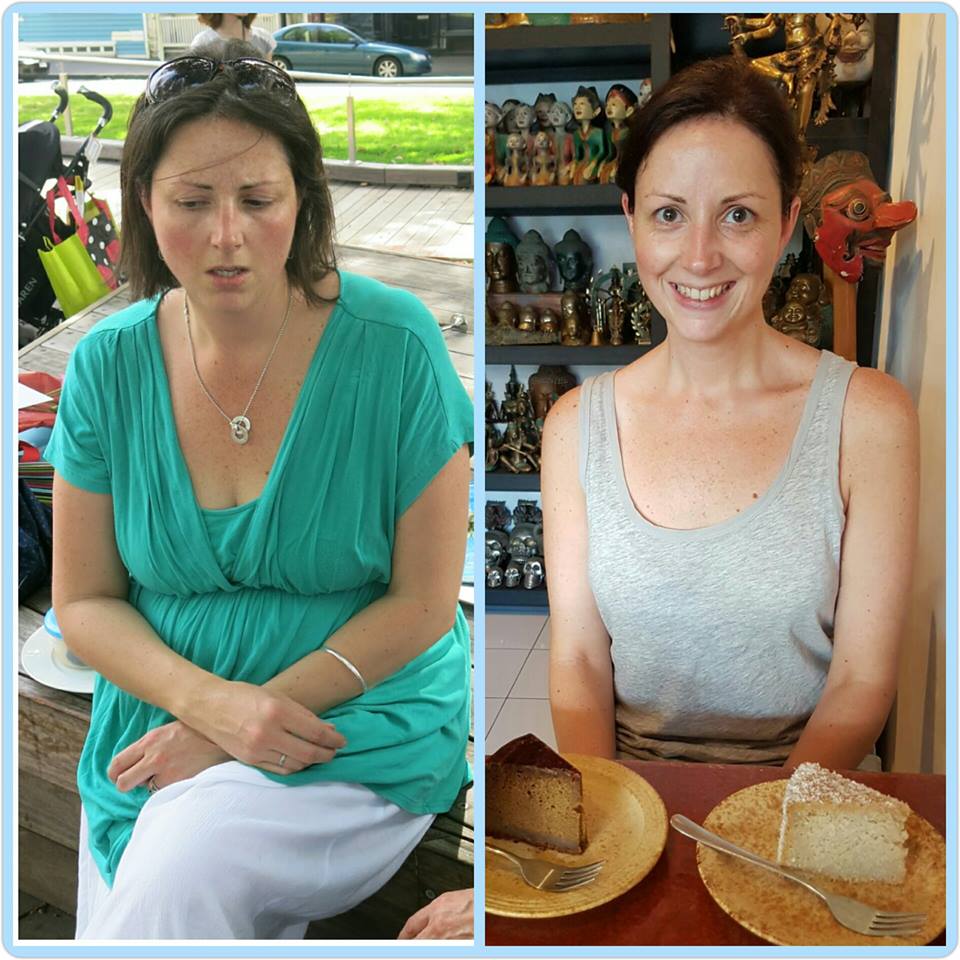 What has been your motivation for staying on track?
In January we bought some sale flights to Bali for August. I couldn't bare the thought of being hot, overweight and unhappy on holiday. I wanted to feel comfortable in swimmers and wear shorts.
I had a motivation board up in our bathroom which I saw every day. Seeing results and feeling healthier kept me going. I knew I couldn't go back – I was fed up with where I had been and my mindset was finally in the right place. I sought support and motivation from the Facebook groups.
What advice would you give other mums?
Preparation and planning are key! Plan at least the meals for the next day, if not the next week.
Make things in bulk that are easy to reheat in a minute – soups, curries, risotto etc
Don't eat the kids' leftovers!
Make a motivation board and change the pictures/quotes often.
Take regular progress shots – when you are feeling like you can't see a change or have hit a plateau, they remind you how far you've come.
One bad meal or day doesn't matter unless you give up. Move on and make better choices for the next meal!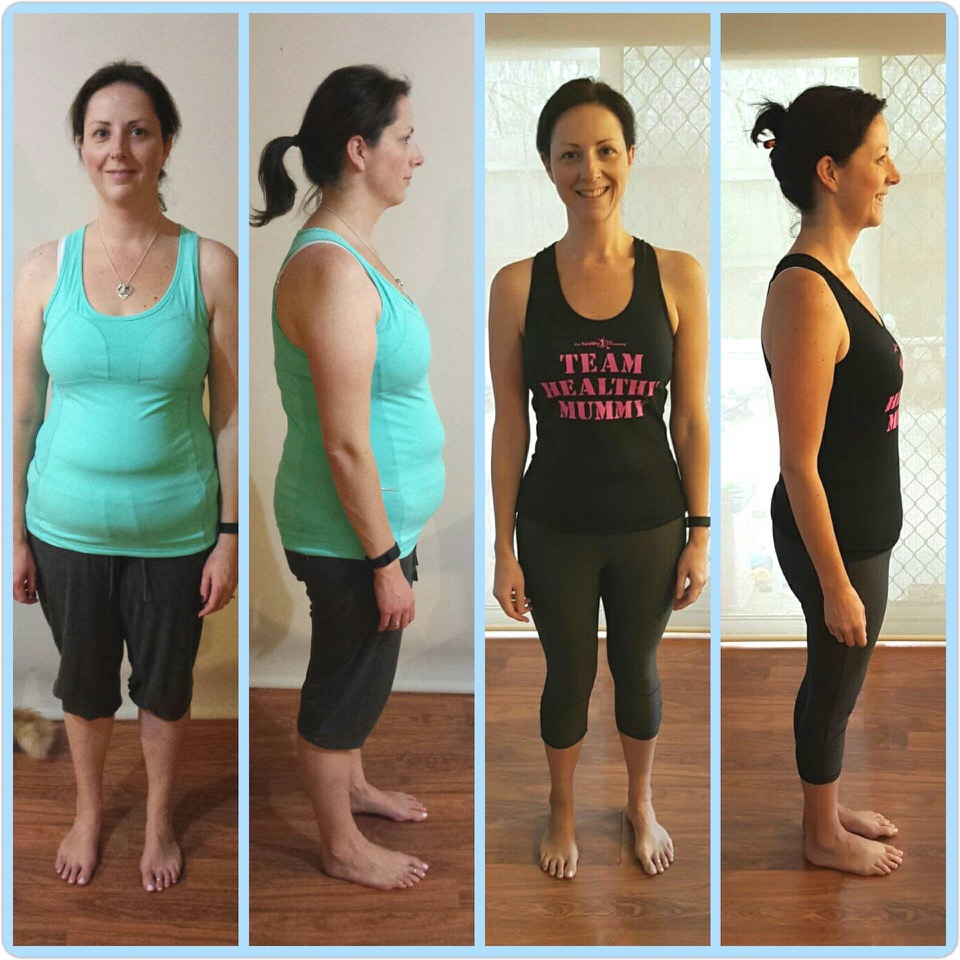 What do you weigh now?
65kg – with a goal of around 60kg
Who are you doing this for and why?
Myself – I knew I had a significant amount of weight to lose to be healthy. I'm a nurse and I know all the risks associated with excess weight.
My children – I knew that kids are more likely to be overweight if they have overweight parents, and I couldn't bear the thought of them struggling the way I did. I want to be a good role model and practice what I preach!
My family – I want to be around for them for as long as possible and be as healthy as possible. I realised I was taking my health for granted.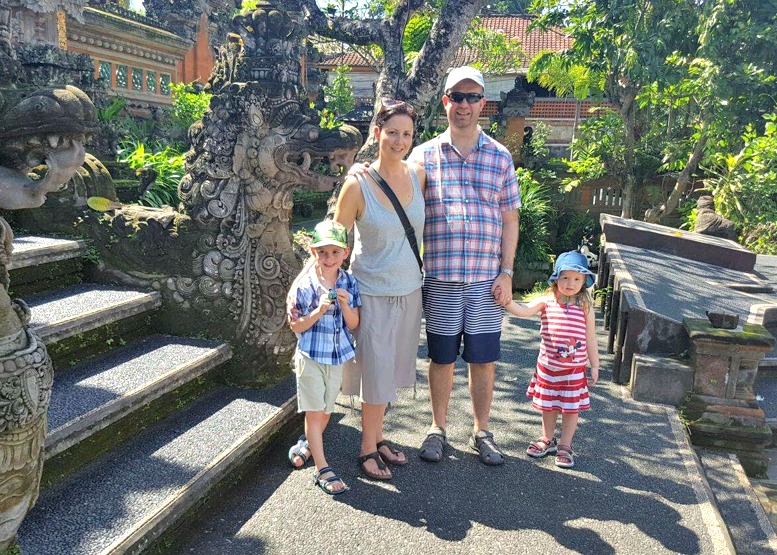 What has changed in your life from losing the weight ?
I had a wonderful time in Bali and happily wore "one size fits all" beach dresses. I wouldn't have even picked them up off the rack previously! I hope one day I'll be able to wear a bikini, but for now I'm ecstatic to be wearing "medium" swimmers and not hiding under a sarong!
I was always behind the camera before – now I'm happy to jump into photos with the kids. We are long overdue to get some family photos taken, and I'm actually looking forward to it!
My sleep quality and my mood have improved out of sight! I have so much more energy and so much more self confidence. We are much more active as a family!
I actually crave smoothies and healthy food! The junk is out of my system and it's not a hard decision to make the healthy choice anymore. There's no internal battle, and if I want something less healthy occasionally, I just have it and move on!
Are You Ready To Become A Healthy Mummy?
If you are inspired by Maia's before and after pic and want to take charge of your own health and weight – then join our 28 Day Weight Loss Challenge TODAY.
With more than 2,500 delicious (and healthy) recipes, 350 exercises & 24/7 support – the 28 Day Weight Loss Challenge  is designed (and proven) to help busy mums like you lose weight.
To learn more about our challenge OR to join – click here.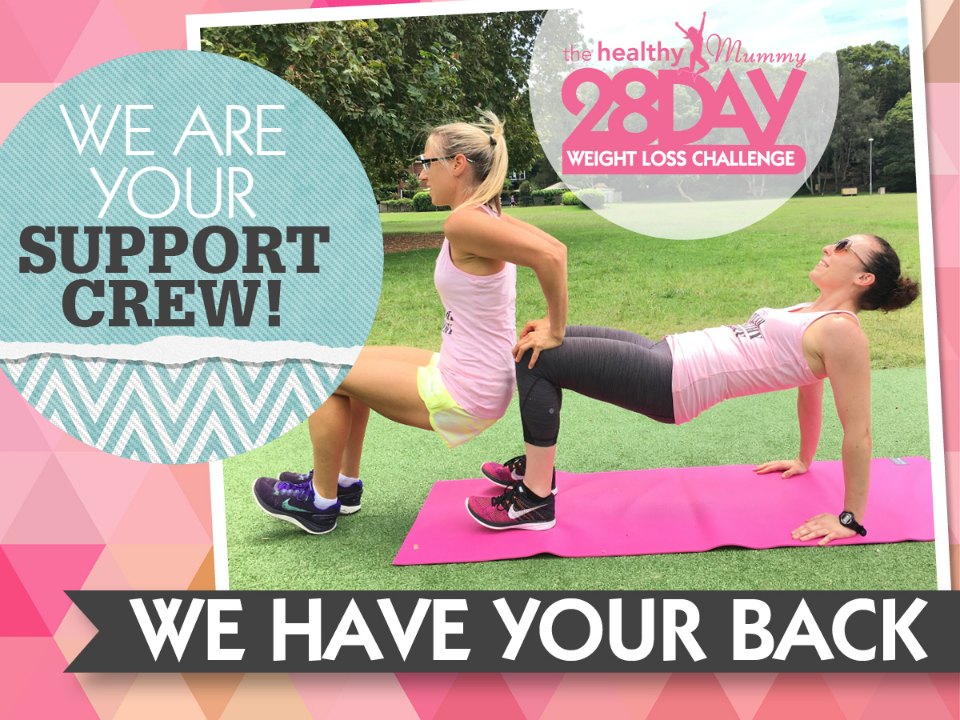 Try Our Healthy Mummy Smoothies!
To support your weight loss, The Healthy Mummy also has a range of delicious and good-for-you smoothies!
Our smoothie range offers an excellent source of essential vitamins, minerals, nutrients & important antioxidants. It does not contain any weight loss accelerants, caffeine, gluten and is dairy free. It is also a non Genetically Modified product!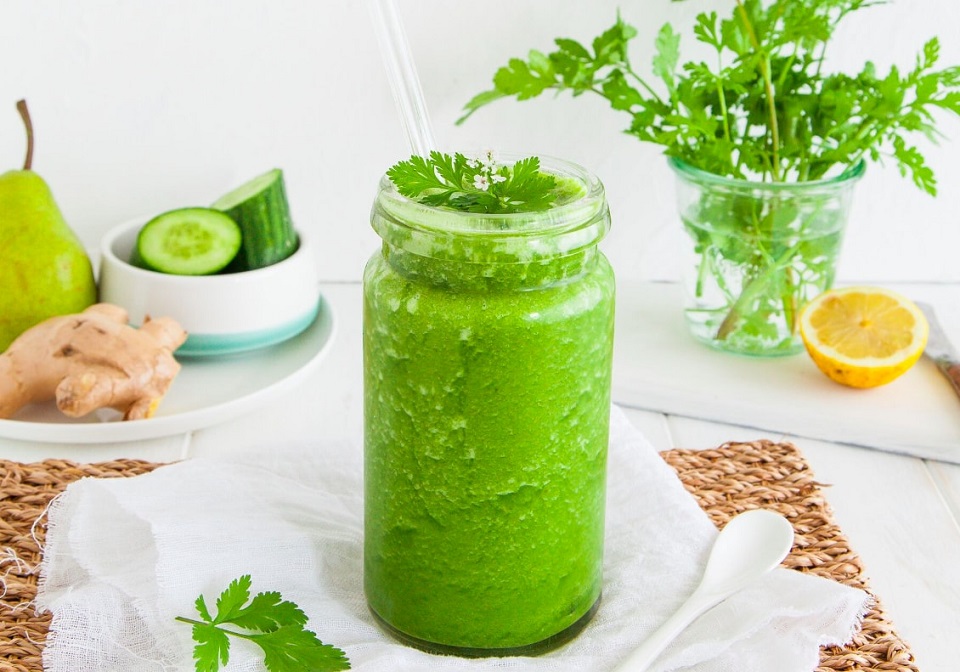 To learn more about our smoothies – click here.
To purchase one of our smoothies – click here.
*Images and references to kilograms lost are as supplied by the individual in the story. The Healthy Mummy assumes information and photographs supplied to be true in nature and is not responsible for any false misrepresentations or claims relating to their programs or products.