5 months and 5 28 Day Weight Loss Challenges later, this mum feels like a totally new person!
"I feel amazing physically and mentally, it's amazing what some change in habits and thinking can do!" she says.
Losing 34kg, Justine's weight is currently 115kg and started this year at 152kg. WOW!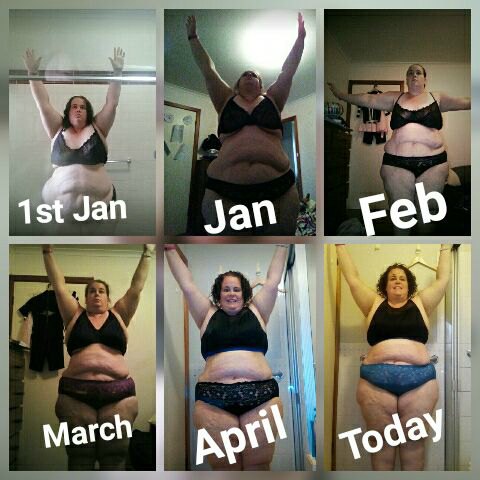 Mum loses 32kg in 4 months!
Having such great success Justine credits The Challenge app and exercises, "I continue walking, having my Healthy Mummy smoothies, water and Metabolism support tablets all with added determination and positivity," she says.
Justine's goal is to hit double digits by the end of 2018!
"I am feeling amazing and proud and motivated to achieve my goals," she says.
Her success however has not come without a lot of hardwork, commitment, and consistency!
Justine says, "The hardest thing for me was juggling my mental health but living a healthy lifestyle my ways of coping have changed."
With Justine's energy levels increasing she feels ready for the 7 Day Cleanse, "as my belly and butt tend to be where I carry the most weight and when I loose and tone these I will feel much better in myself," she says.
Don't miss the Winter Weight Loss 28 Day Challenge!
With more than 4,000 delicious (and healthy) recipes, 350 exercises & 24/7 support – the 28 Day Weight Loss Challenge is designed (and proven) to help busy mums like you and Justine lose weight!
You can find success and lose up to 4-6kg in 4 weeks! Take control now!
To learn more and join the Challenge, click here!