Mum Loses 50kg And Goes From Wheelchair To Weight Lifting
Healthy Mummy Community member Amanda has an incredible story to tell …
Amanda's Story
What was the moment that made you decide to start your weight loss journey and why/how did you feel?
After some health issues in 2011 including being in a wheelchair, blood clots, needing daily injections and being on anticoagulant medication my weight got out of control. Once I was back on my feet I lost 25kgs!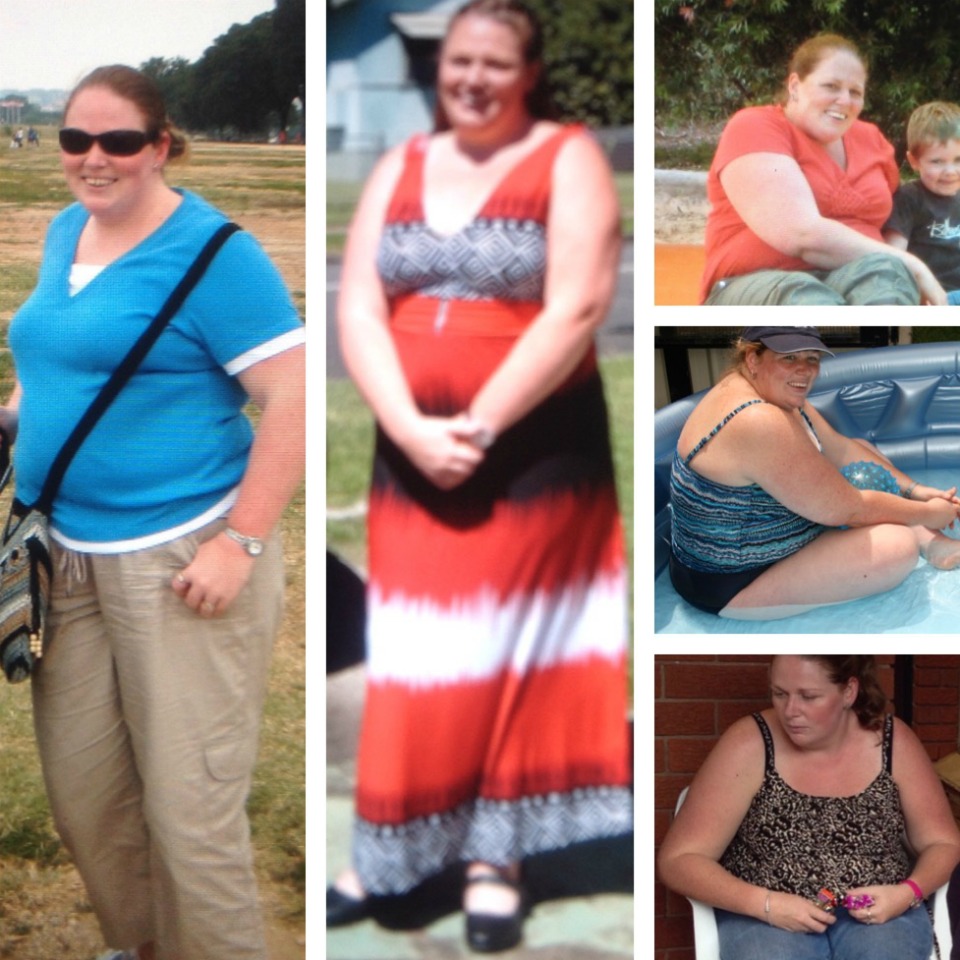 I then fell pregnant with our 2nd son and over the pregnancy I regained all that weight. After the birth of our little man I forgot about myself and just focussed on my family.
Then in 2014 we lost our precious baby "Ruby". I don't know if my weight was a factor, but the hurt I was feeling snapped me into gear.
I started to feel excited about this new journey I was going to take and I had the support of my amazing husband!
2. How many kgs have you lost overall?
I have lost about 50kgs. That's with losing some, then putting a few kilos on here and there, as let's face it, food is good! ?
3.  What was the hardest part of your journey? Have you hit any bumps along the way and how did you overcome them?
Food-wise, holidays! Christmas especially with so much yummy food around and my husband off work for a few weeks. I usually put on a few kilos, but hey, it's the holidays! 
A few months ago I got bursitis in my left shoulder, so that set me back as I was unable to lift for about 8 weeks. Lots of one-armed gym sessions in that time! 
Exercise-wise, well I have cerebral palsy (CP), so I am lacking in the balance department and the left side of my body doesn't always do what I want it to. Lucky my mind is strong…….ok, let's be honest, I'm stubborn.
So I've worked hard and always attempted things that I THOUGHT I could never do. Turns out I CAN do more than I ever imagined! 
Sure there are some things that I physically can't do, but with the help of an AMAZING trainer, Kelly, we have come up with alternatives. So I'm still getting the most out of every workout.
I'm also legally blind, which doesn't really affect my workouts, it's just a fun fact!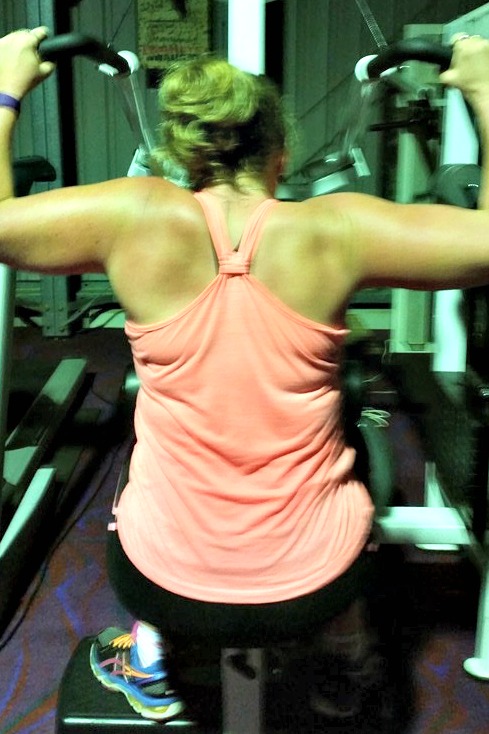 4.  How do you feel now? What has been the biggest impact on your life that your weight loss has had?
The biggest impact has been that I no longer suffer chronic hip pain – my hips have always given me great pain due to the CP.
I can now run, well as good as someone with CP can run, around with my family, jump on the trampoline and basically no longer be a "sidelines" mum.
In August I completed my first ever City2Surf! It was an amazing experience and something I never thought possible.
I have set a few goals in weights – I can deadlift 45kgs, leg press 107kgs, leg extension 80kgs, do military push ups on my toes and am working towards chin ups!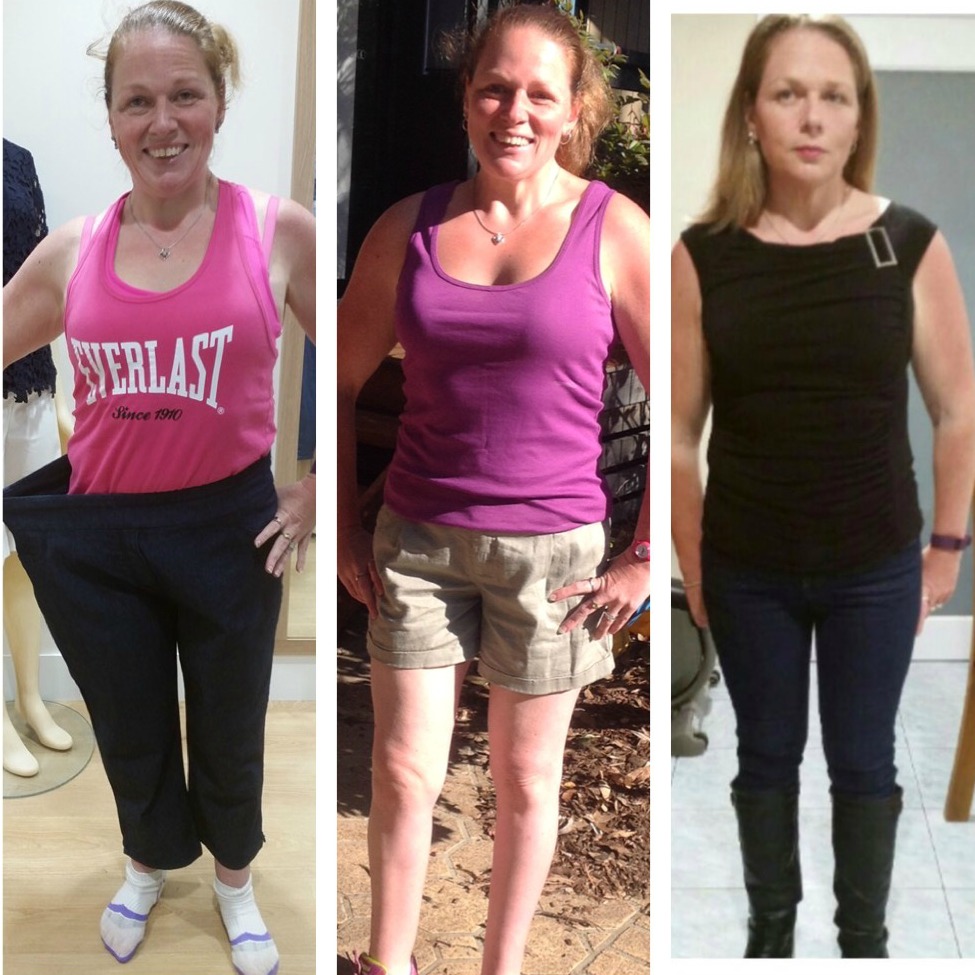 5.  Do you have any tips or advice you'd like to share?
You have to WANT to do it for yourself. No one can make the decision for you.  
Set yourself realistic goals and reward yourself for them, whether that be with a treat, a manicure, new clothes or my personal favourite, new Asics!
Don't let excuses get in the way of what you want. I have kids, a husband, a house, a social life and a physical disability, but I'm still working towards my goals.
I will get there and so can all of you!! Good luck!! 
Thank you so much for sharing your story with us Amanda! You have overcome so many challenges and are such an inspiration!