How this mum lost 10kg in 4 months and changed her outlook on cooking
"I wanted to be one of those transformation stories, I wanted to be able to compare photos and see the difference!" UK Healthy Mummy Siobhan would tell herself.
Four months later and she is now cooking all her meals from scratch, exercising daily and posting transformations!
The 39 year old mum of 2 has lost 10kg since beginning the 28 Day Weight Loss Challenge in January, which takes her back to her pre pregnancy weight!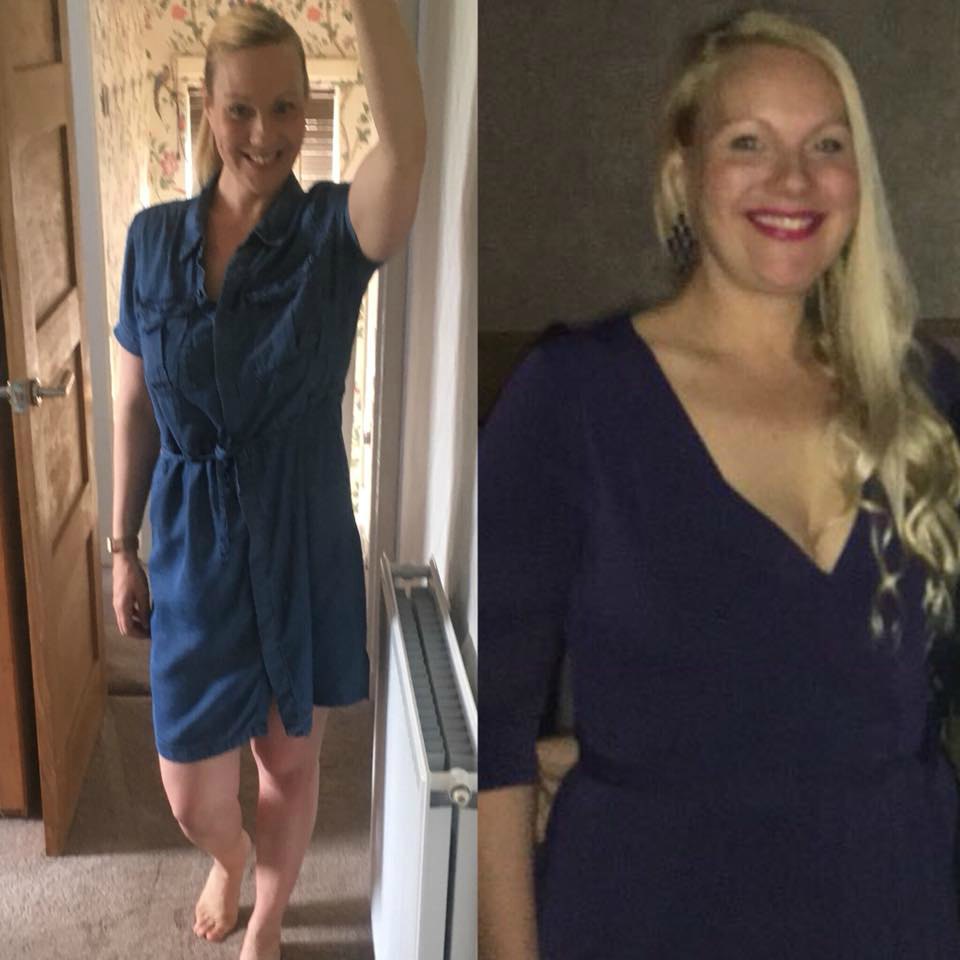 Healthy Mummy loses 10kg in 4 months
Siobhan first discovered The Healthy Mummy on Facebook in November last year but with Christmas just around the corner she never actually started until January this year.
Having a fresh mindset, Siobhan was inspired by all the mums transformations and wanted to be a transformation for herself!
"I've had to deal with sick kids and little sleep some nights but The Healthy Mummy is teaching me how to deal with that and not turn to comfort food! You need to fuel your body right so you can get through the days with less sleep," Siobhan said.
Exercise also helps the busy mum maintain sufficient energy as she tries to reach her steps everyday and also a bit of Tabata from the app! "I feel if I even do a 4 minute workout in the morning it sets my mood for the day and make me feel good!" she said.
Fits your workouts in at home with the kids by your side by doing these 6 exercises which are busy mum-approved.
Siobhan has lost 10kg which brings her back to her pre pregnancy weight which was her first goal! Now that she has smashed that in 4 months, she now wants to lose another 5kg and tone up which she's hoping to achieve by July!
"I turn 40 at the end of next year and want to be the fitted I have ever been!" Siobhan said.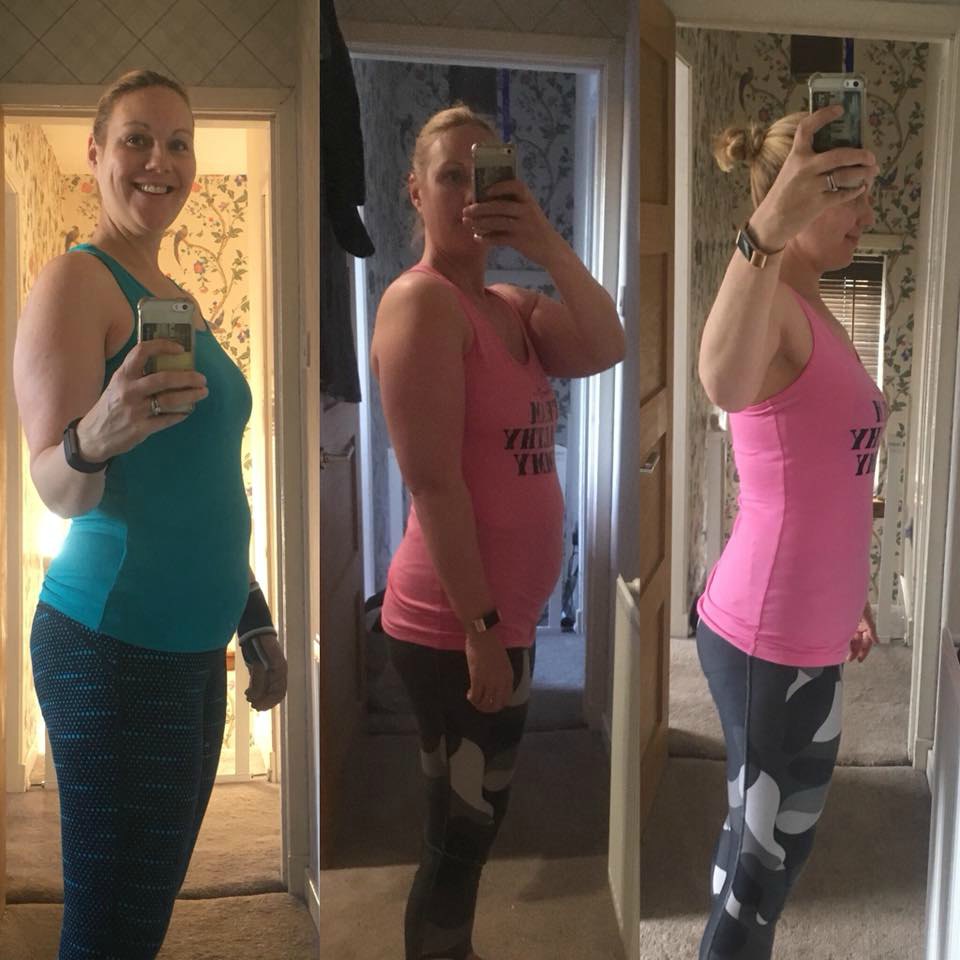 "My greatest achievement is cooking all my meals now from scratch!"
From hating meal times cooking to now LOVING being in the kitchen and knowing exactly everything she's eating! "I love that I'm teaching my children about healthy eating and fuelling their growing bodies with good foods!" Siobhan said.
The family's shopping has also totally changed as Siobhan used to go to the supermarket most days! "I only ever decided what to have for dinner in the day so that's why I ended up shopping so much and of course then picking up cookies and junk food!" she says.
She now goes once/twice a week and plans her shopping list! She has also started to bulk buy which means the cupboards are full and when Siobhan sees things on offer or cheap she can't pass by!
"My husband recently bought me 12 x 1kg jar of peanut butter as I was complaining I was using so much and couldn't find 100% nuts and no palm oil!" she said. Are you as big of a fan of peanut butter as Siobhan? Here is your guide to the best peanut butter on the market.
Meal prepping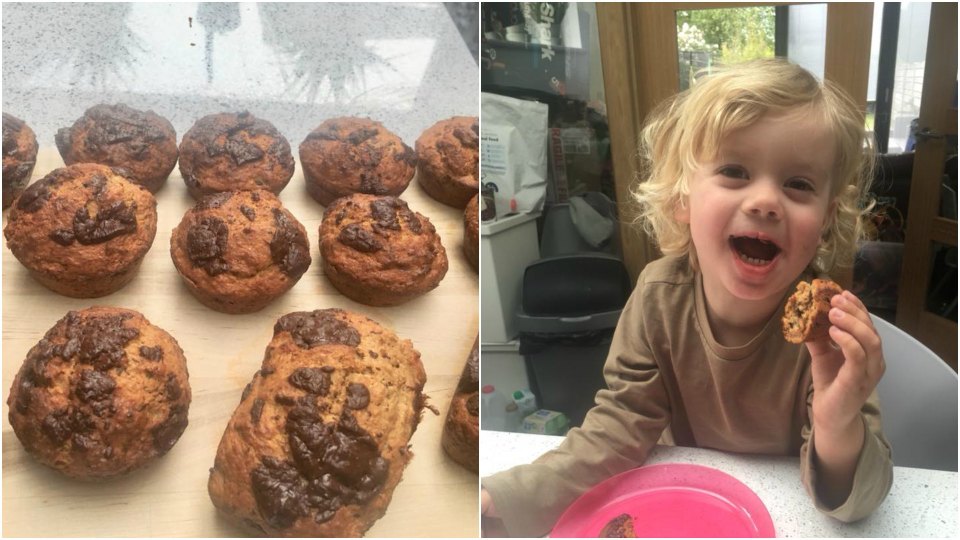 With a freezer that is bursting with meal prep meals, Siobhan is never stuck for ideas or temptations.
"I usually make my plan on a Thursday or Friday for what to have the following week and then prep all my snacks on the Sunday! Then during the week I usually double up what I'm cooking so we can either have it two nights in a row or I freeze for the following week!" she says.
"Snacks are my life!" Siobhan says, having my snacks ready in the fridge has kept Siobhan going as when she feels she needs something, there is a healthy snack ready to grab.
With red meat off the menu, Siobhan customises her meals and when she makes her favourite recipe, Mexican lasagne, she substitutes the meat with quorn (a vegan friendly substitute for mince). She also loves to make Pad Thai and mix up her ingredients with The Healthy Mummy vanilla smoothie, "as you can put it with anything," she says.
The whole family are all eating better, with Siobhans toddler loving to help make snacks or dinner and is always coming into the kitchen saying "can I help you mummy?" and "have we done our exercises!!". How cute!
Siobhans tip to staying motivated, "stick at it, break it down into small goals even if that's 24 hours of sticking to plan! And drinking your water!" she says.
Join our Winter Weight Loss 28 Day Weight Loss Challenge
Want to shift your baby weight but feel like you have NO TIME in your day to eat healthily and exercise? That's where The Healthy Mummy's 28 Day Weight Loss Challenge can help.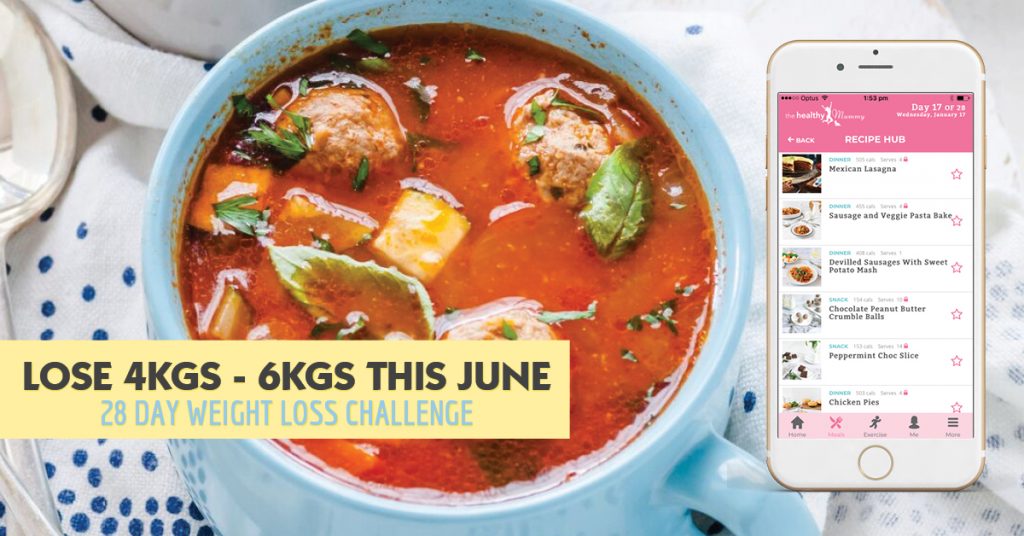 Here's what our Challenge entails:
28 days of at home exercise routines (no gym needed) – with video instruction
Customisable and breastfeeding friendly meal plans
Time-efficient exercises for busy mums – under 30 mins
Challenge combines Pilates exercises with interval and circuit training (HIIT)
Suitable for basic to advanced fitness levels.
Home to thousands of EASY-TO-MAKE recipes.
To find out more on the 28 Day Weight Loss Challenge click here.