How One Mum Transformed Herself AND Her Empty Smoothie Tubs
What do you do with all of your empty Healthy Mummy smoothie tubs? For Flip McKinnon, who has lost 30kgs thanks to the smoothies, the answer is simple – you upcycle them!
You've got to see the ingenious kitchen hack!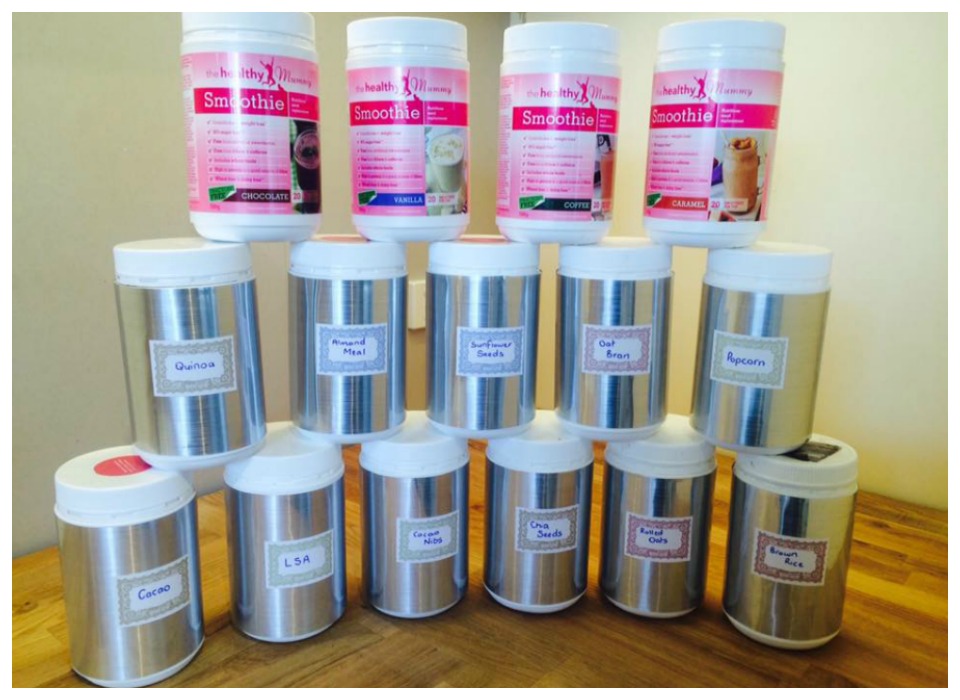 Goodbye baby weight. Hello awesome kitchen hack.
Flip has lost 30kgs* with the Healthy Mummy smoothies and 28 Day Challenges, but, like many of our Healthy Mummies, Flip hated binning the perfectly useful containers that the smoothie mix comes in.
"I have a smoothie daily, sometimes two a day," mum-of-two Flip tells us.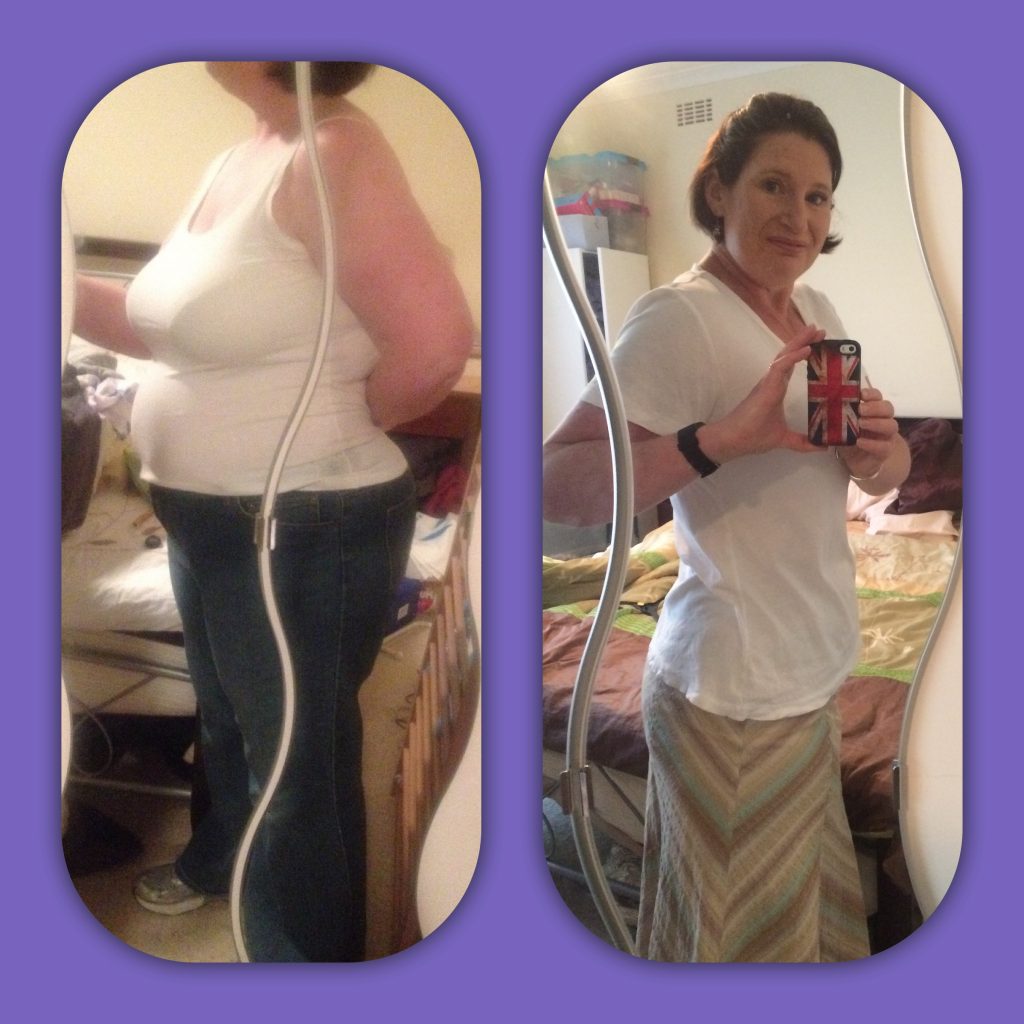 After over 2.5 years of enjoying Healthy Mummy smoothies, Flip admits that she had a few empty tubs laying around the house. So the self-confessed recycle-lover and former teacher got creative and crafty and redesigned her smoothie tubs into pantry staple containers.
Pantry Hack Made Simple with Smoothie Tubs
Grab your empty smoothie tubs and follow Flip's lead!
In addition to the tubs, you will need labels, a pen and a cheap role of silver contact (Flip got hers at KMart). Here's how she did it: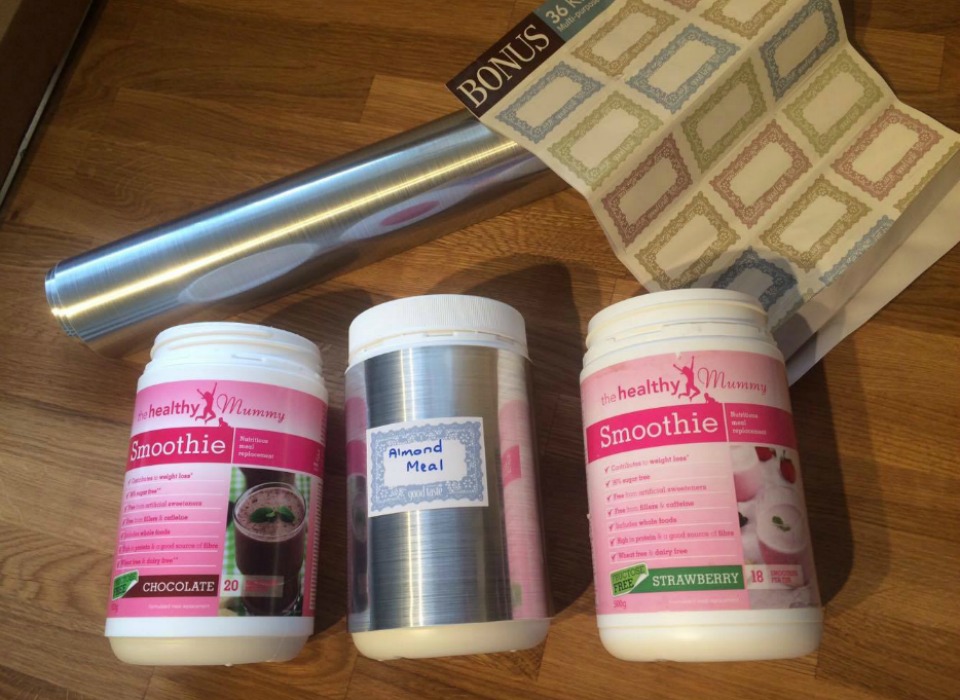 Step One: Wash and dry your empty Smoothie tubs.
Step Two: Measure out your rectangles on the paper side of the contact. I found 13cm X 36cm worked well and gave you a bit of an overlap.
Step Three: Peel the Healthy Mummy labels off your smoothie tubs.
Step Four: Carefully line up your edges, start to peel the paper backing off the contact and roll around the tub – if you start to go a little wonky, or if you get a bubble, just lift the contact a little and reposition.
Step Five: Add the supplies and label.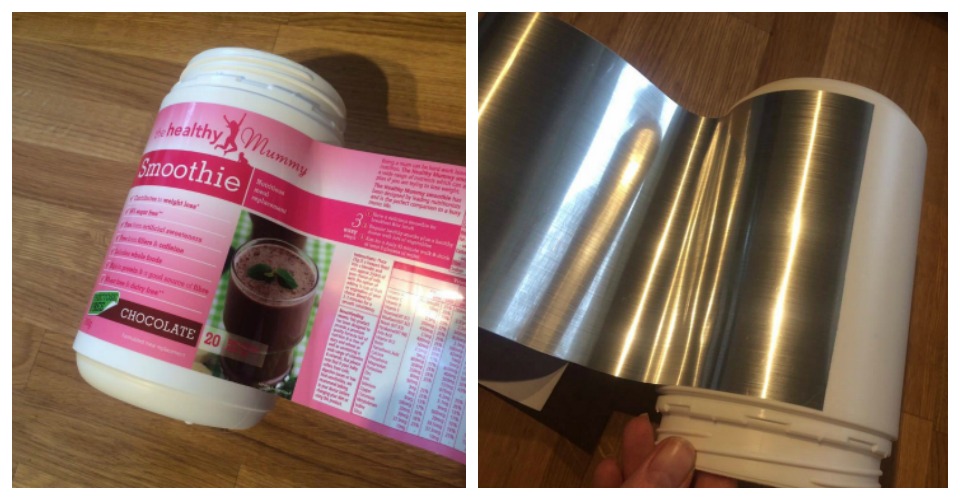 Additional Ways to Reuse Your Smoothie Tubs
Flip has completely reorganised her pantry using this little trick and now stores rolled oats, quinoa, chia seeds, couscous, oat bran, almond meal, rice, flour, lentils, nuts, sugar and cacao in tubs.
However, as Flip tells us, "the possibilities are endless. Other ideas include reusing them to store kids' pencils and textas, girls' hair bands, spare board game parts or dice. Hubby might use them in the shed for nails, screws, and spare parts.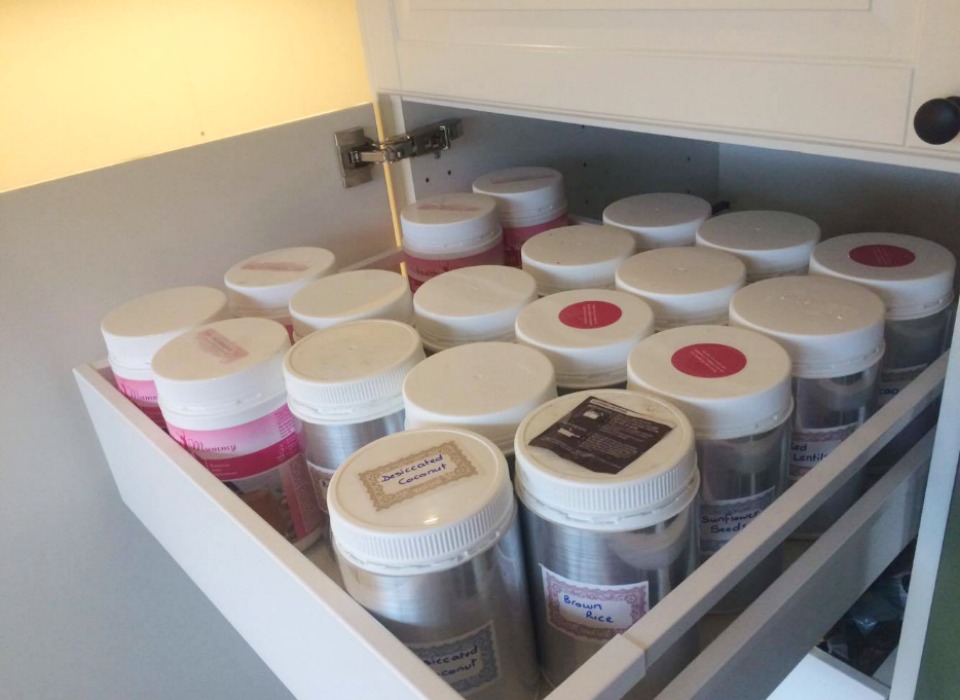 After I've finished with my pantry, I'm going to have a go at growing herbs in them in my kitchen." 
Awesome idea Flip and thank you for sharing your weight loss success and pantry stable secrets with us!
Join the 28 Day Weight Loss Challenge!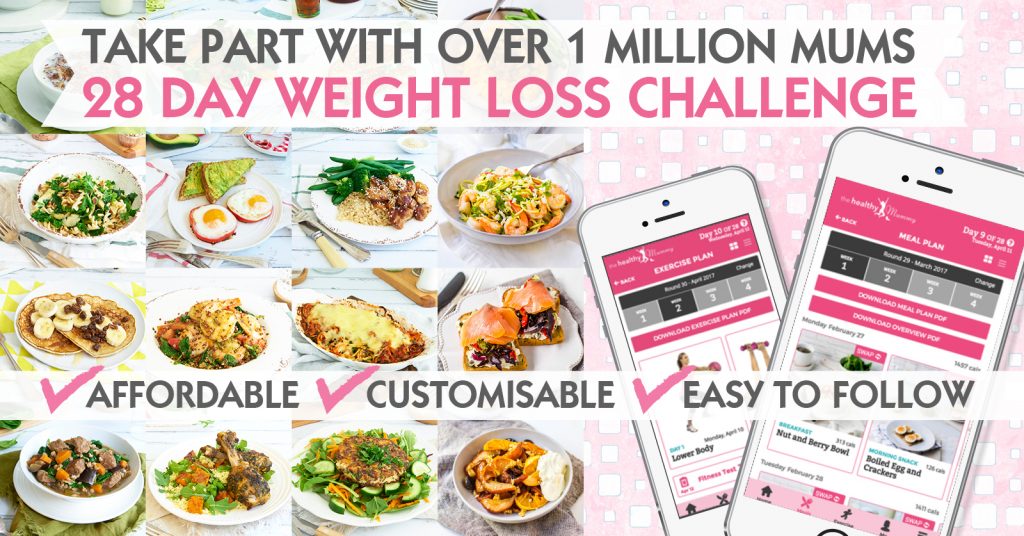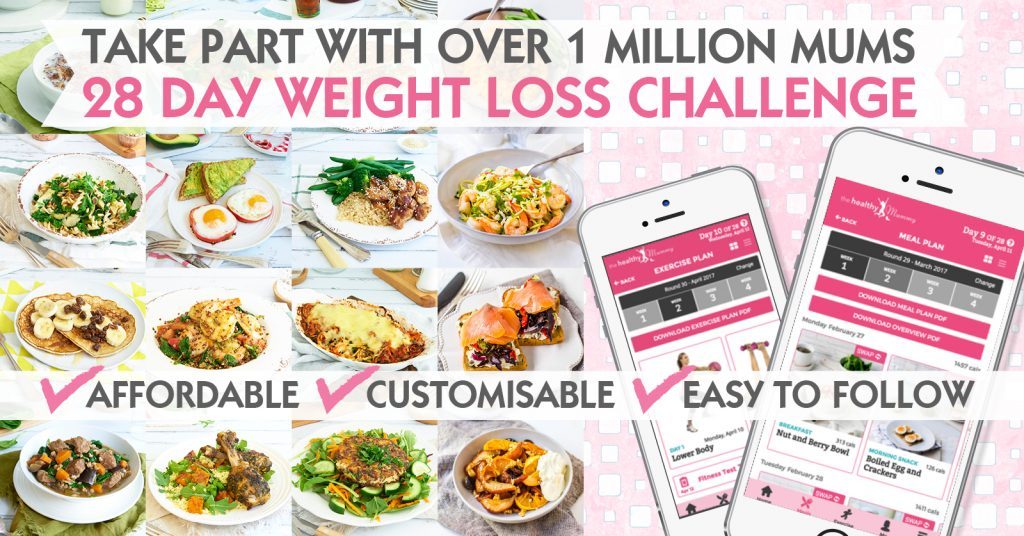 You can join Flip with this month's 28 Day Challenge right here!
Our 28 Day Weight Loss Challenge is an affordable, customisable weight loss program PROVEN to help mums reach their weight loss goals.
Our Challenge entails:
28 days of at home exercise routines (no gym needed) – with video instruction
Customisable and breastfeeding friendly meal plans
Time-efficient exercises for busy mums – under 30 mins
Challenge combines Pilates exercises with interval and circuit training (HIIT)
Suitable for basic to advanced fitness levels
Home to thousands of EASY-TO-MAKE recipes!
And make sure you also check out our Smoothie deals. Lose weight AND gain the materials you need to transform your own pantry into something out of a Martha Stewart catalogue.