Mum nails Meal Prepping for the first time thanks to Busy Mums Guide!
Shell Reeve has lost an amazing 38kgs and is determined to lose her last 5kgs while sticking to her family budget. She recently grabbed a copy of Healthy Mummy's 'The Busy Mums Guide to Weightloss on a Budget.' Having never meal prepped to a big scale before Shell decided to give it a go and she has nailed it!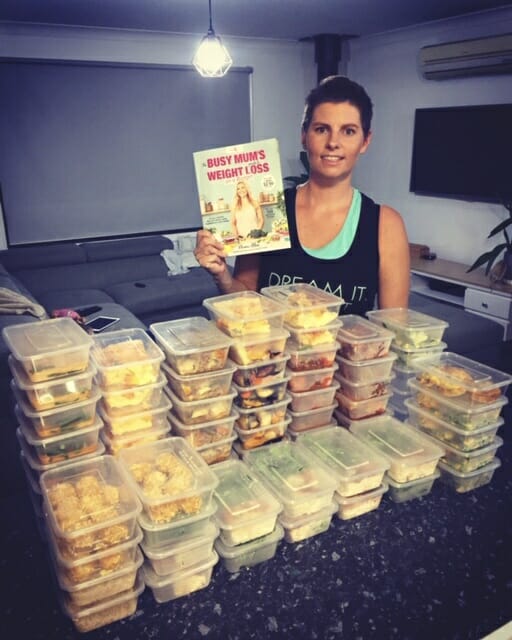 Shell says: "This week I grabbed my favourite Healthy Mummy cookbook and got prepared to head to the kitchen for the biggest meal prep cook up I've done for my family of four."
Having to avoid nuts due to allergies in the house, Shell was ecstatic to find SO many Nut Free Recipes available in the book! "It's now my food bible that I will treasure for life."
Meals for a Month!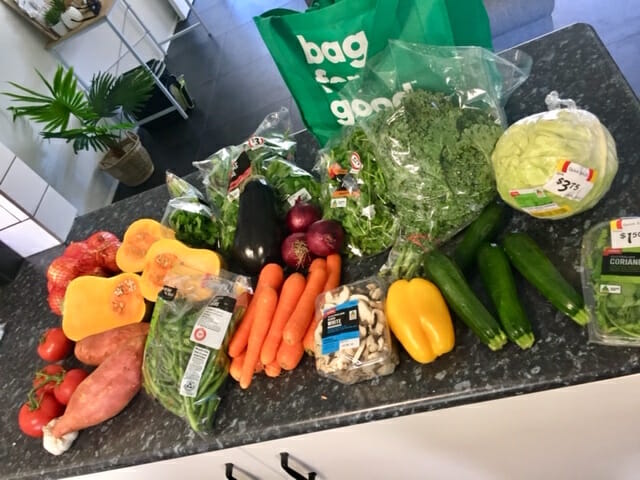 Cooking a massive 62 meals and 42 snacks, the busy mum of two managed to do it ALL for UNDER $180!! That works out to be JUST $1.64 per serve! "I bought everything I needed to tackle this meal prep that will last our family of four for a MONTH."
She says "I got the kids ready for school and headed for the kitchen.."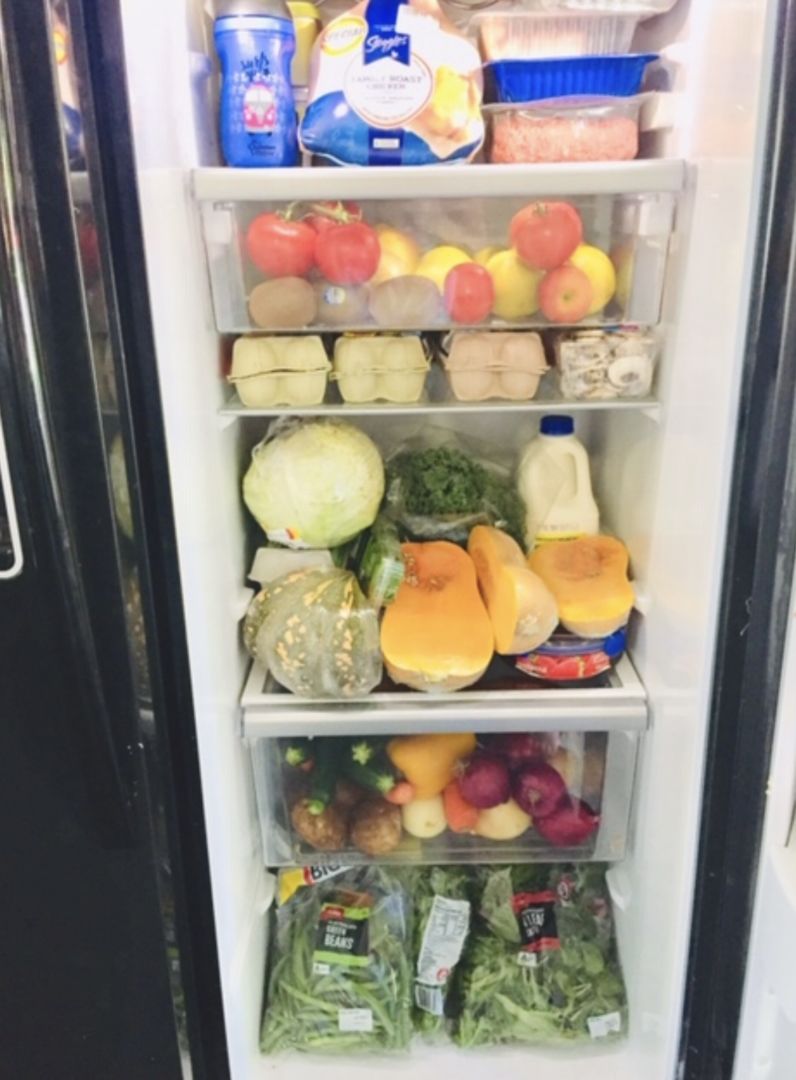 Here is a list of what Shell managed to whip up using the Busy Mum's Guide to Weight Loss book!
10 x Beef Stroganoff with polenta
10 x Thai chicken meatloaf + salad
12 x serves of Pumpkin + Feta tarts with rocket
24 x Apricot + Oat bliss balls
18 x Bacon + Zucchini muffins
10 x Roasted Rainbow Veggie + Quinoa Salad
10 x Beef chow mein
10x Lentil Shepherds Pie
104 serves of Healthy Mummy goodness!
Budget Friendly Lentil Shepherds Pie Recipe
Ingredients:
800 grams tinned brown lentils
2 cups tomato passata
2 carrots diced
1 cup frozen peas
Salt and pepper
2 sweet potato peeled and diced
1/2 cup reduced-fat cheddar cheese grated
Method:
Preheat the oven to 190C.
Rinse and drain lentils and combine with carrot, peas and tomato passata in a saucepan over medium heat.
Season with salt and pepper.
Bring to the boil then reduce to a simmer for 20 minutes. Add a little water if mix thickens too much.
Meanwhile, boil the sweet potato in a saucepan until tender. Drain and mash.
Place the lentil mix in an ovenproof dish and top with mashed sweet potato.
Sprinkle over grated cheese and bake for 15 minutes or until cheese has melted and is golden.365 cals per serve
Shell's Meal Prep TIPS!!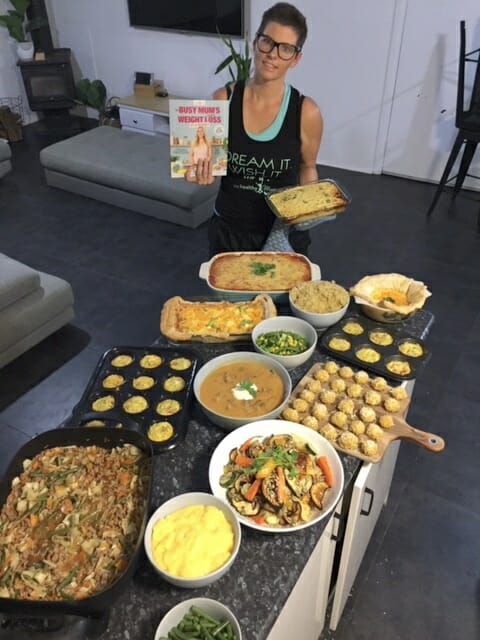 Shell has some amazing tips for those feeling overwhelmed by the idea of a big cook up!
 Preparation is KEY, label or mark out your recipes you are planning on cooking, check your cupboards for what you already have.
Turn up the MUSIC and get into your zone, take your time and just have fun with it
Work in stages (cut all veggies so they are ready to go)
Drop the kids to school so you have no distractions or turn the wiggles on
Make sure you have a big enough freezer to store all your delicious meals in.
Proving that preparation and planning is the biggest contributor to a successful meal prep – If Shell can do it, so can YOU! Imagine not having to cook for a WHOLE MONTH!!
Ready to kick start your weight loss? Join the 28 Day Weight Loss Challenge TODAY!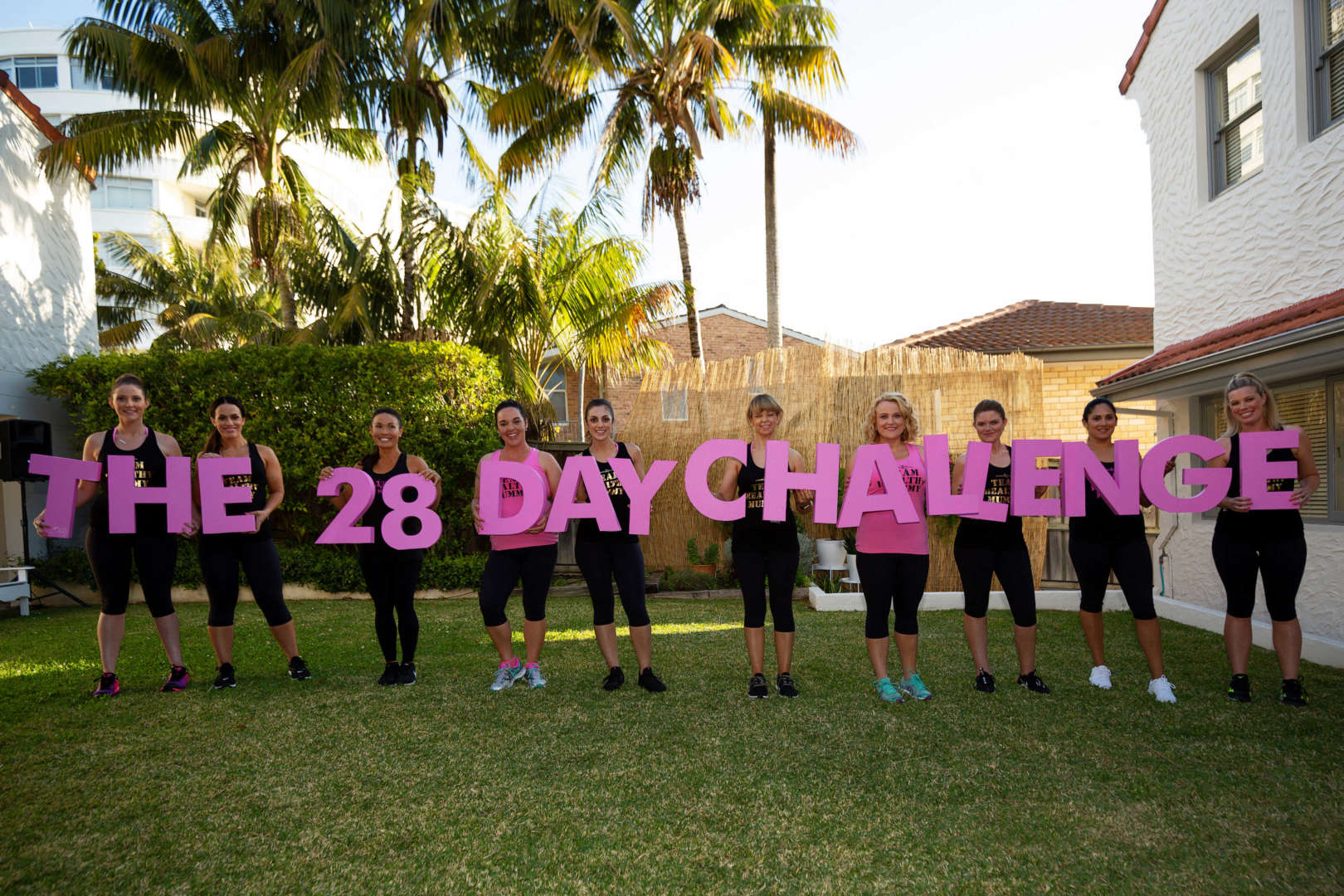 With more than 4,500 delicious (and healthy) recipes, over 350 exercises & 24/7 support – the 28 Day Weight Loss Challenge is designed (and proven) to help busy mums like you lose weight!
To learn more and join the Challenge, click here!