'It's the best thing I've ever done!' Mum-of-three opens up about being a surrogate for another couple
This amazing woman has shared her incredible surrogacy journey, selflessly helping another same-sex couple give their son a much desired sibling.
Cass is already a mum-of-three, and while her journey wasn't easy, she was able give life to a couple who couldn't do it themselves.
Read her inspiring story below…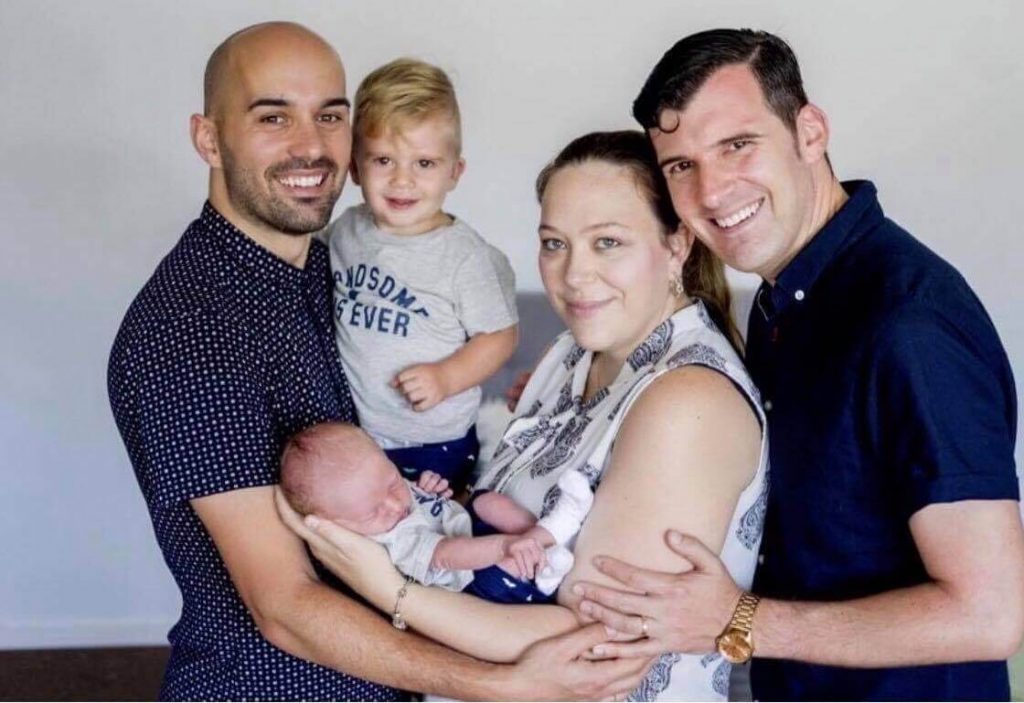 Cass' story
Cass, who is a 28 Day Weight Loss Challenge member, says she always knew she wanted to help others by helping carry their children into the world for them.
She says, "In 2015, I experienced a miscarriage which lead me down the path of egg donation. That opened my eyes to how many people couldn't actually carry a baby and I just wanted to do it."
In 2016, through a Facebook page called the Australian Surrogacy Community, Cass spotted an ad from a couple who wished to find a woman to help them create a sibling for their son. Cass reveals she reached out and offered to carry their baby for them.
"I feel surrogacy is an amazing opportunity for people with fertility issues to experience becoming a parent," says Cass.
"Having a surrogate in Australia means the intended parents get to experience the pregnancy alongside their surrogate and share in all the wonderful moments such as ultrasounds, feeling the baby move and bonding with their unborn child from the outside."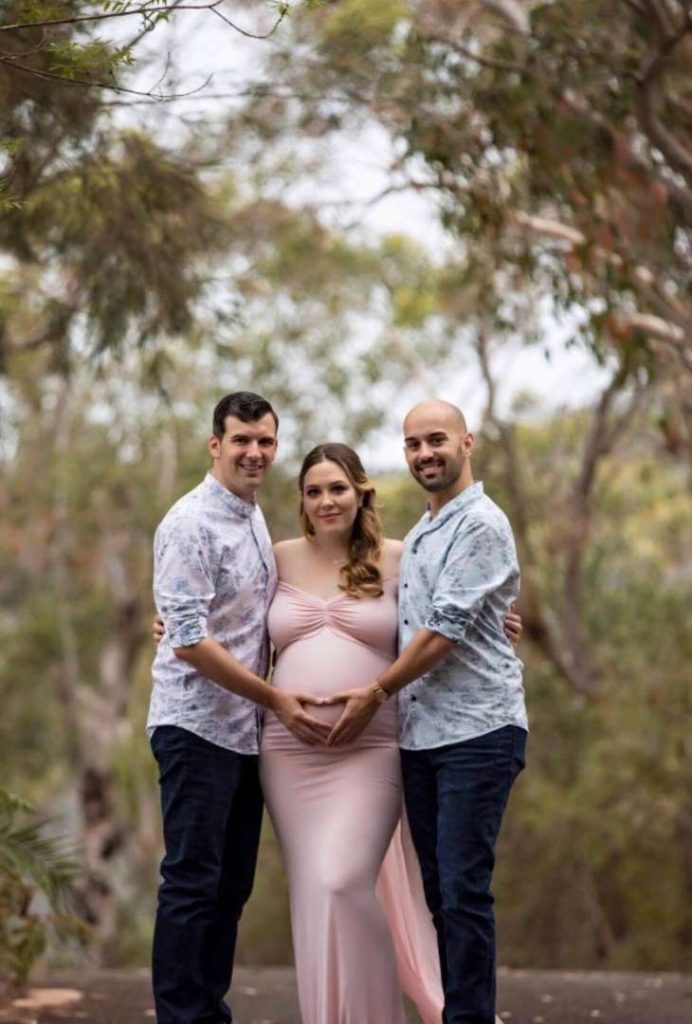 The reaction from Cass' own family
When it came to Cass's own family, she says they were mostly okay with it, a bit shocked at first.
"When I asked my partner if I could do it he replied with 'okay'. That was it. I thought he wasn't being serious so left it for a few weeks, kept researching and asked again to which he still replied 'okay'," she says.
Cass' reveals she explained to her children, who are ten, eight and six, and they were excited for their mummy to carry a baby for someone else.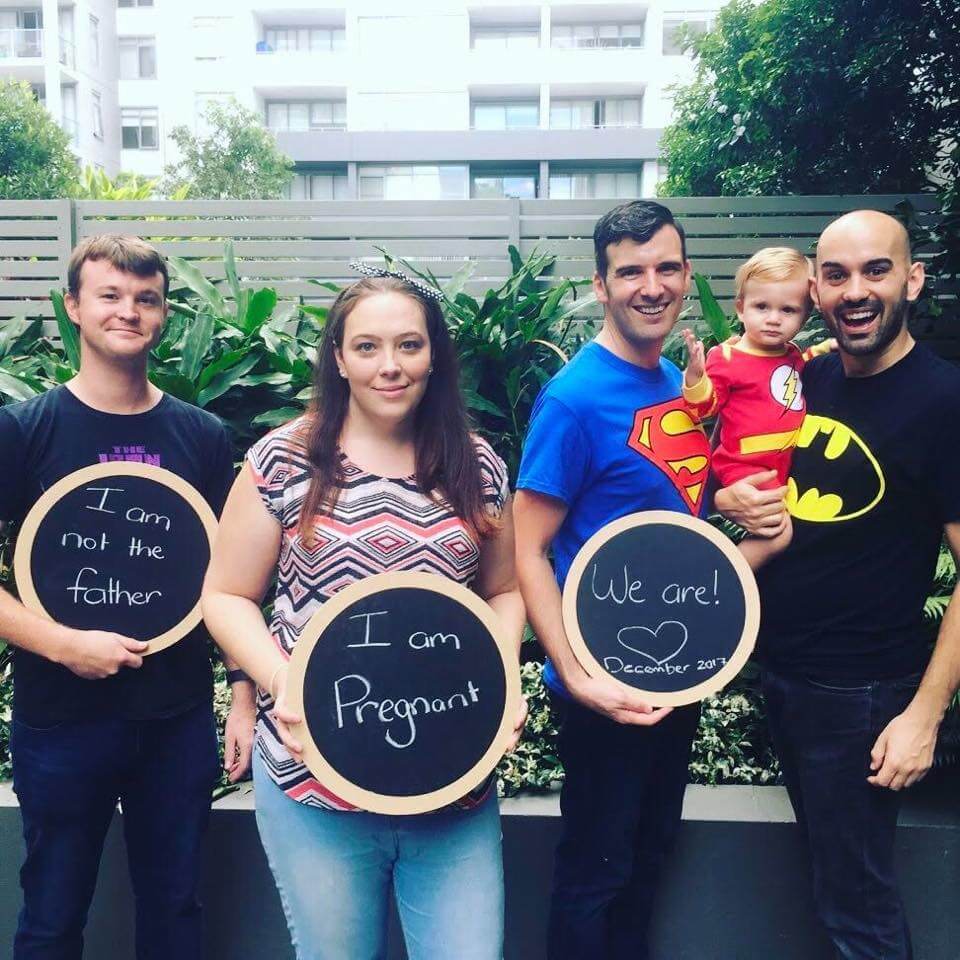 The journey
Carrying a baby for another couple was not easy, as Cass was diagnosed with Hyperemesis gravidarum (severe nausea and vomiting during pregnancy) very early into the pregnancy and was extremely sick for most of the nine months.
Then when it came to giving birth, Cass reveals she needed an induction from the first contraction, which the whole labour was 26 hours.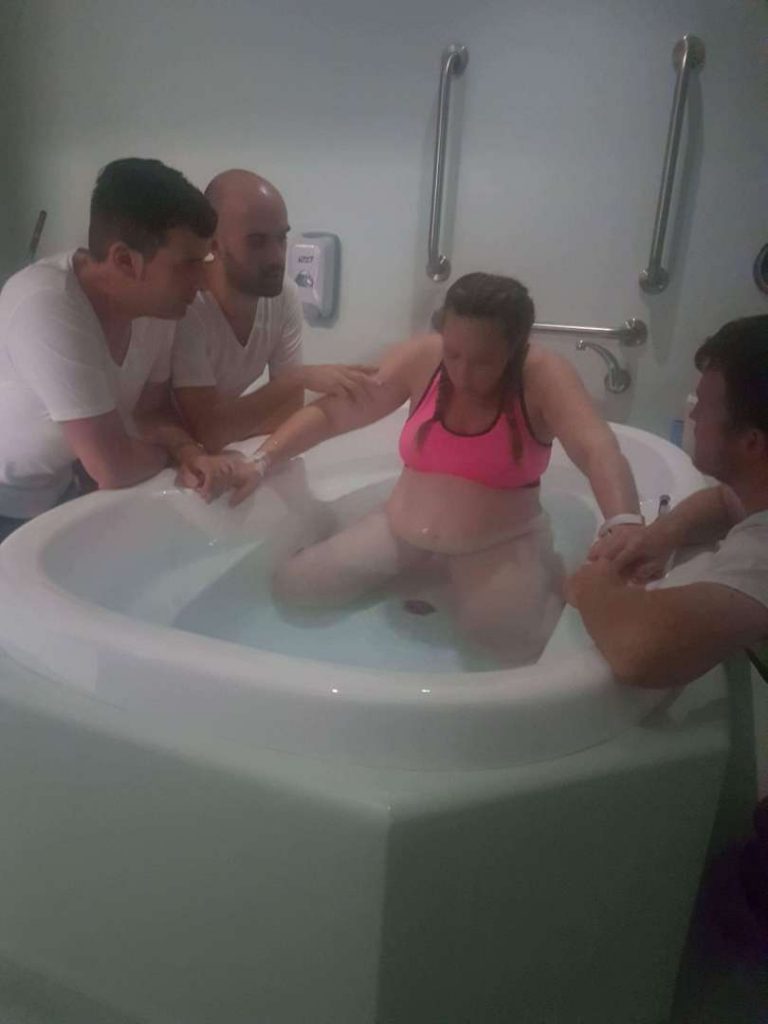 "I had a postpartum haemorrhage of three litres and needed emergency surgery to save my life. I am now not allowed to have any more children," Cass told us.
Despite all of complications, Cass says it was the best thing she has ever done and will ever do (despite having her own children).
Cass says, "The baby's fathers are absolutely incredible men and I love them so much. They were with me every step of the way and one father actually delivered the baby."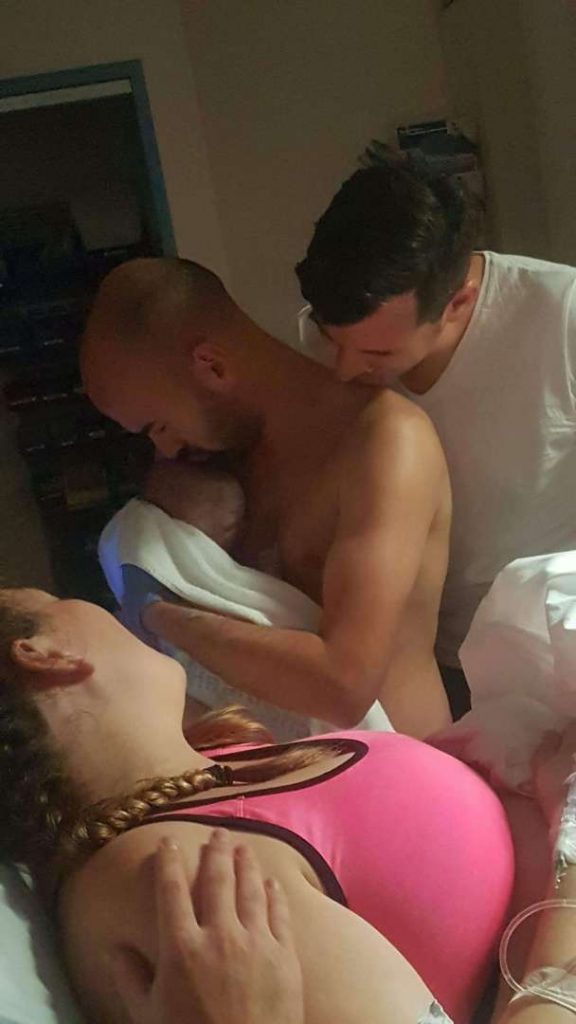 Surrogacy in Australia
"There are around 35 to 45 surrogate births in Australia per year, but it is difficult to get exact numbers as surrogacy is regulated in each state, and there is no central register," Sarah Jefford, who is a surrogate and surrogacy lawyer for Gaffney Law in Melbourne, tells The Healthy Mummy.
"Surrogacy in Australia is legal in all States except Northern Territory. Commercial surrogacy is illegal, but altruistic surrogacy is legal.
"Surrogates can be reimbursed for out of pocket expenses but cannot receive payment or reward for carrying a baby for someone else. Most people needing a surrogate go overseas because it is so difficult to find a surrogate in Australia, partly because it is often illegal to advertise for a surrogate and there are no agencies that match surrogates with intended parents.
"Despite the legal minefield, there is a wonderful surrogacy community in Australia, including women who are willing to be surrogates for other people. The women are generous and kind and the relationships they form with the intended parents are beautiful."
In Australia, only altruistic surrogacy is accepted, which means the surrogate can be reimbursed for medical expenses and maternity clothes and vitamins.
Laws are different in each state, but most surrogates need to be over the age of 25 and younger than the age of menopause, and already have a child of their own.

At the Healthy Mummy we understand what it is like to be a mum, as we are mums, too.  That's why we offer a supportive community from pregnancy, birth, early motherhood and beyond.
With eight community groups, including a NEW MUM SUPPORT GROUP, there are THOUSANDS of like-minded mums who can offer daily support to the Healthy Mummy members.  All groups are moderated regularly by our professional staff, to ensure a safe and non-judgemental environment.
To find out more on our communities, click here.