Mum overcame depression – and her healthy changes rubbed off on her kids
Making a conscious effort to eat healthily isn't always just about physically looking good on the outside, it can also help make you feel good on the inside, as this brave mama found out.
Brooke Jones reveals she felt depressed and anxious and lived an unhealthy lifestyle before she decided to make a big change…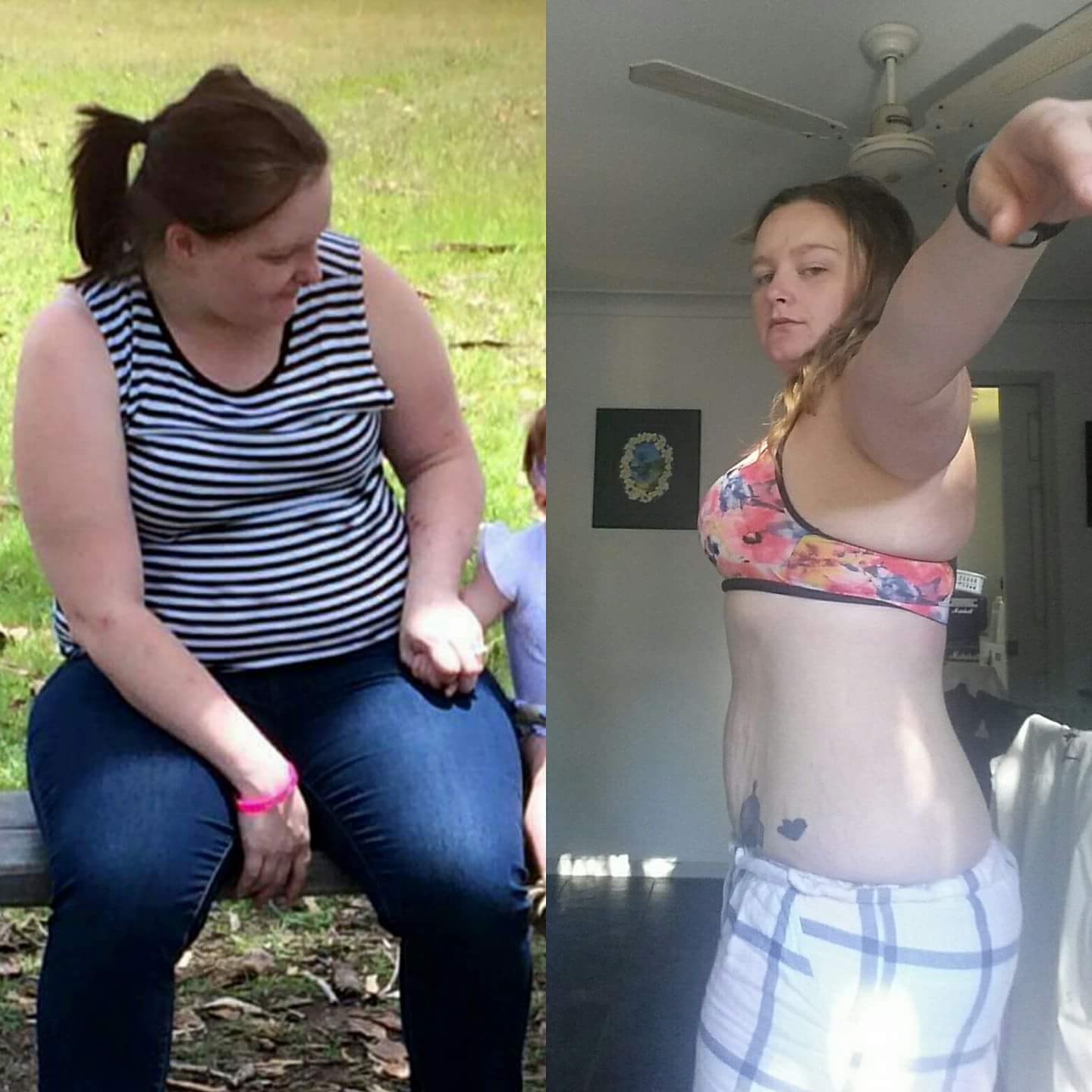 Finding support
Brooke would swing from gorging on takeaways to not eating at all. And her sporadic eating habits would interfere with her mood.
"I was unhappy and unhealthy. I wasn't totally happy in myself and where my life had gone. I used to teach dancing for three hours two days a week and that was all I used as exercise which wasn't enough for the amount of junk that I was consuming," she admits.
"I had overcome obstacles like anyone else in their lives, but I still felt like there was a big gaping hole inside that would never be filled."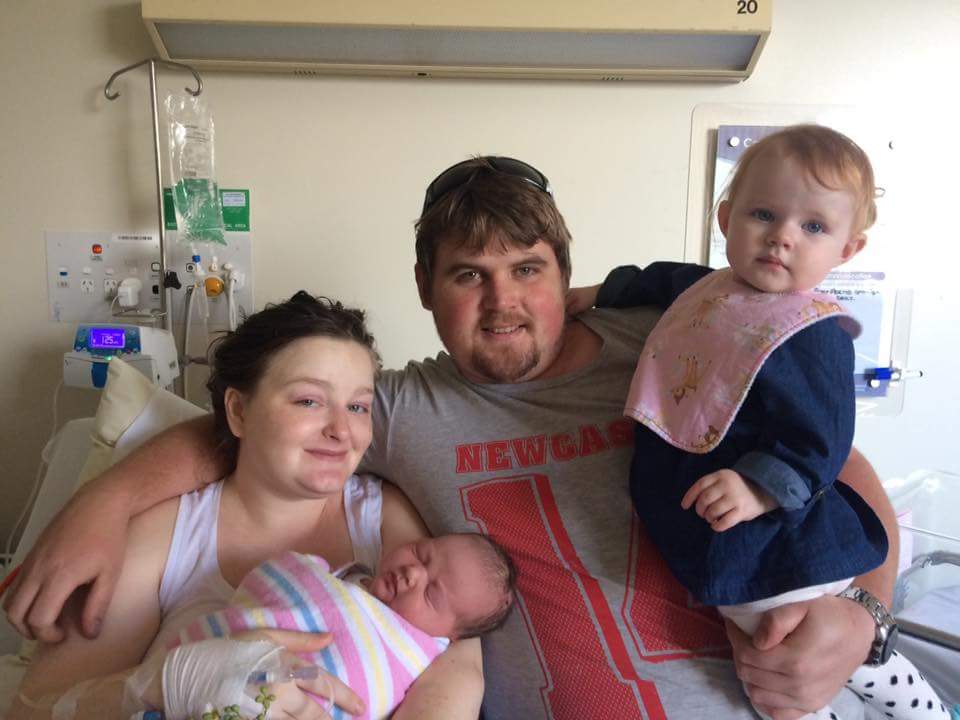 Before stumbling across 28 Day Weight Loss Challenge, Brooke weighed 105kg and her kids and hubby were just as unhealthy.
"We were a family of takeaway eaters, we would eat minimal vegetables. We ate unhealthy takeaway and fatty junk," she reveals.
"Hubby and I decided to make a complete flip. We are now, thanks to The Healthy Mummy eating mostly vegetables and healthy balanced meals and having takeaway as a one off treat."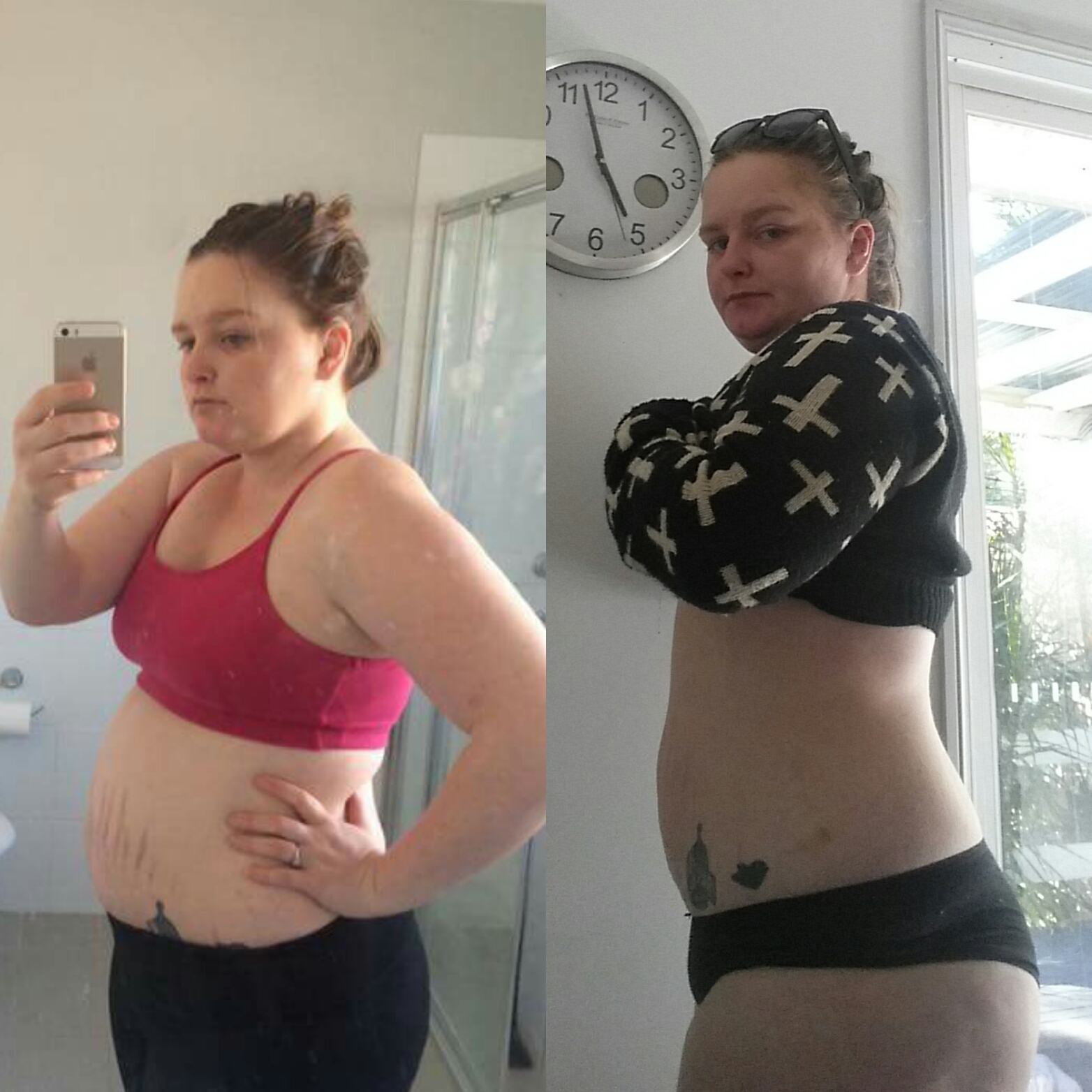 Brooke, who now weighs 80kg, credits becoming friends with like-minded women on the support groups for being the main reason her life has changed for the better.
And she hasn't just noticed the different in herself, but also in her children too.
"These women have helped me through some hard times and been beside me through some really happy and exciting times," she says.
"We play sport together, exercise together, walk together, park run together and as a bonus our kids all love playing together."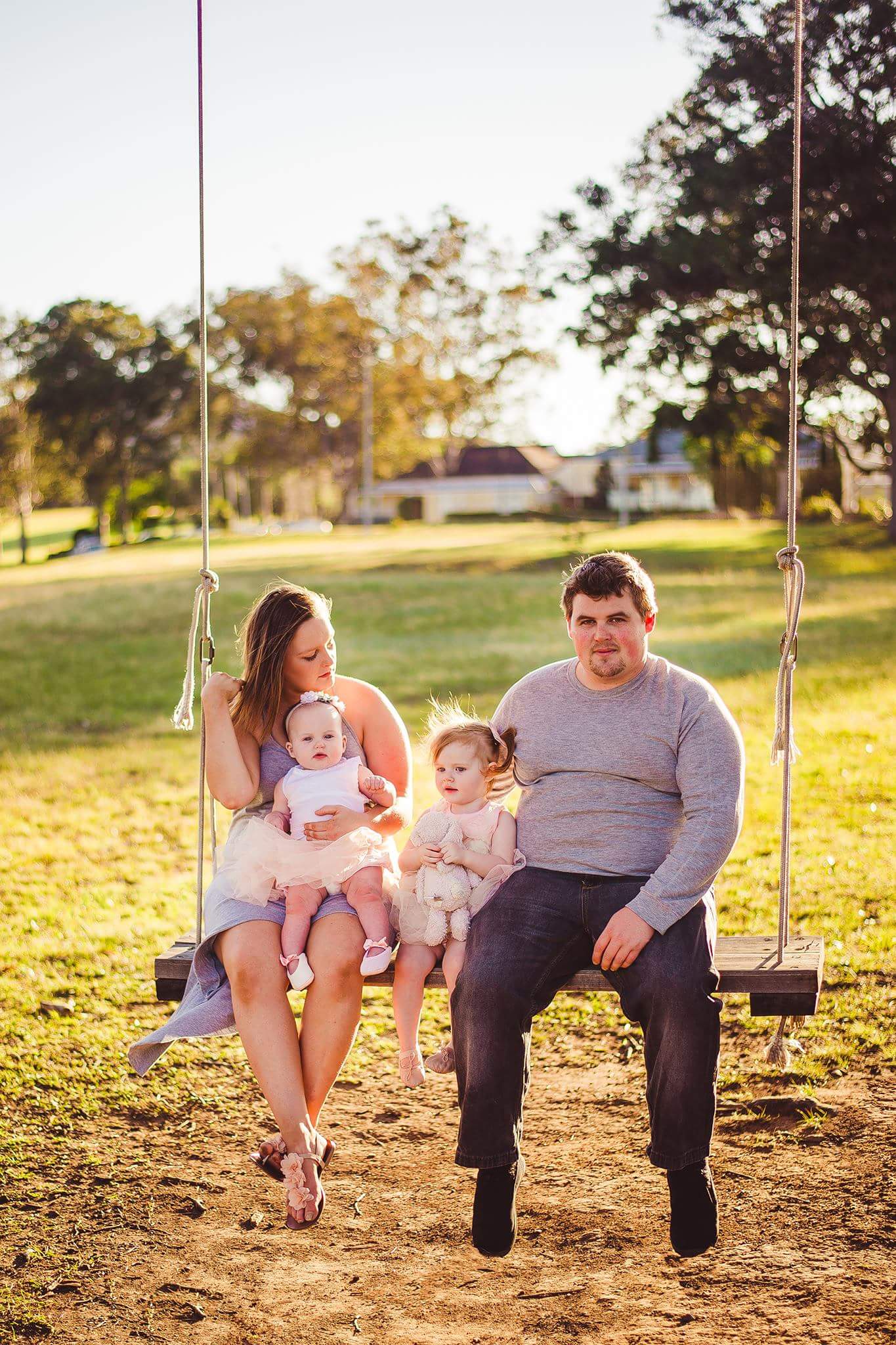 Brooke continues: "I have seen a drastic change in my children's behaviours and the choices they make. They like when they choose their fruit for the week at the supermarket or choose what healthy dinner they will be having one night through the week.
"They are children so they are going to misbehave like any other child at times, but I know the point when they have had to much sugar or junk food as they bounce off the walls and don't listen."
"The Healthy Mummy has given them better choices for a better lifestyle. No more lollies and chocolate on a regular basis. They love having snacks like sultanas, banana, popcorn, pretzels and crackers with peanut butter," she says.
"Our whole family has changed the way they eat. We have changed the way we live our lives. We are more active and healthy. Any chance we get we like to be outside with the kids, whether it be going to the park, going for a walk or going to the beach, we just love being active with the girls."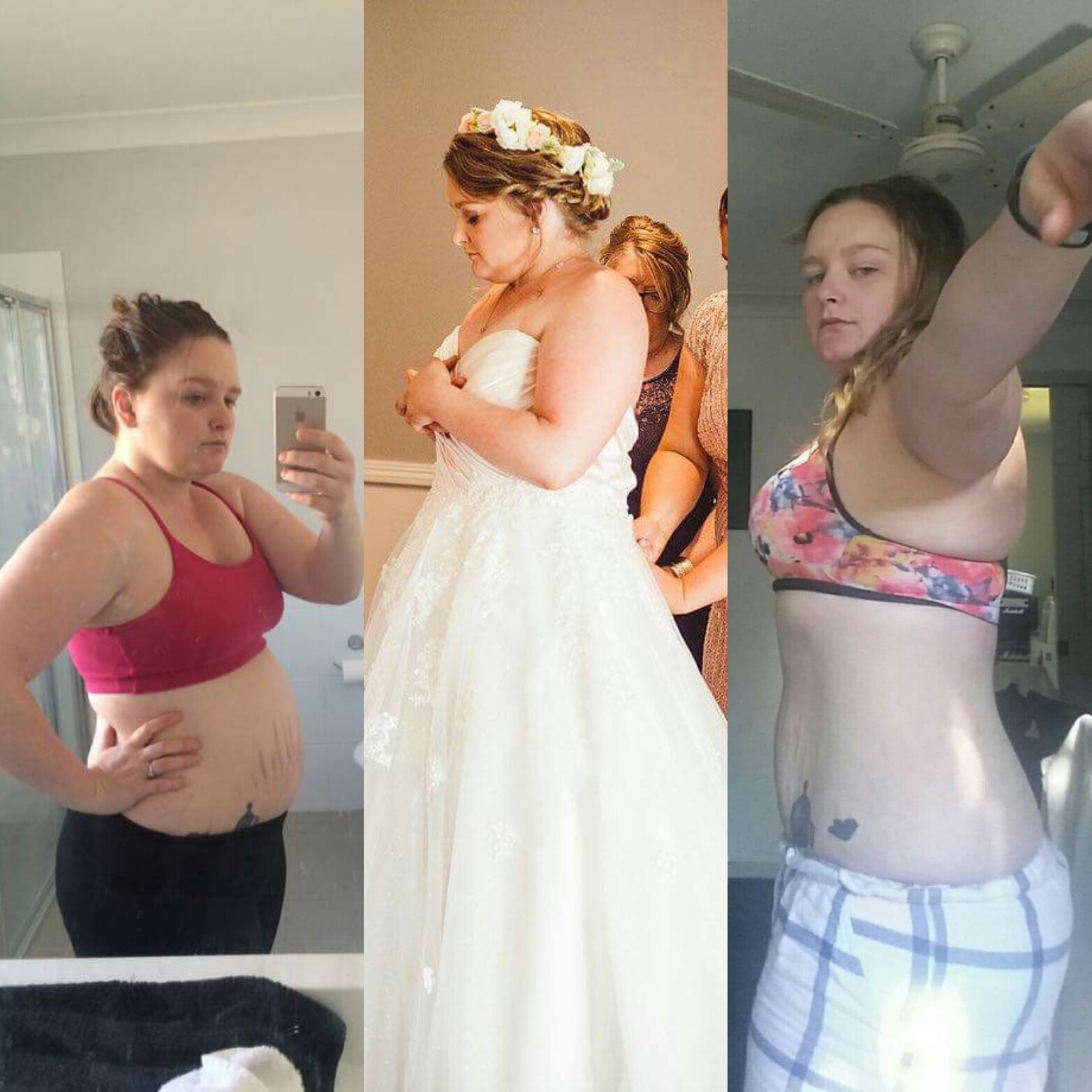 Brooke says that she feels like she belongs somewhere now with The Healthy Mummy and that's what she believes is the reason for her weight loss success.
She adds: "Having a community of women that I can turn to for inspiration and advice has helped me to open up and share my own story and be able to try to inspire others."
If you are feeling depressed we advise that you speak with your doctor or you can contact someone for help at Beyond Blue www.beyondblue.org.au 1300 224 636.
Did you know mums have lost OVER 3 million* kilos with us?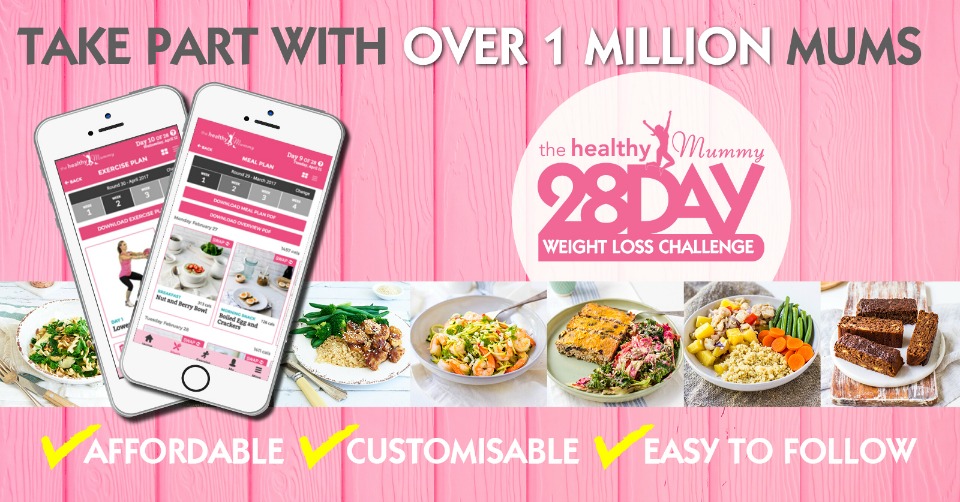 The Healthy Mummy exists to help tired, busy mums like you SHIFT THE BABY WEIGHT and REACH YOUR GOAL WEIGHT.
The 28 Day Weight Loss Challenge is an affordable, breastfeeding-friendly and realistic program that helps mums tackle their diet and improve their overall health through weekly (and customisable) meal plans, at-home exercises and 24/7 social support.
Our Challenge entails:
28 days of at home exercise routines (no gym needed) – with video instruction
Customisable and breastfeeding friendly meal plans
Time-efficient exercises for busy mums – under 30 mins
Challenge combines Pilates exercises with interval and circuit training (HIIT)
Suitable for basic to advanced fitness levels
Home to thousands of EASY-TO-MAKE recipes!
To find out more on the 28 Day Weight Loss Challenge click here.