Mum Overcomes Adversity & Gains Confidence After Losing 9.6kgs* In Just 4 Months
Melanie has faced some enormous challenges in her life, yet in the face of adversity she has shown incredible strength. A single mum of two boys with Autism, a birth injury leaving her with the use of only one arm, and a bitter divorce. Yet she proves nothing is going to hold her back from reaching her health goals. She has already lost 9.6kgs* in just 4 months with The Healthy Mummy 28 Day Weight Loss Challenges and Smoothies.
We are so thrilled for Melanie. Not only does she look fabulous and feels confident, she proves anything is possible when you set your mind to it.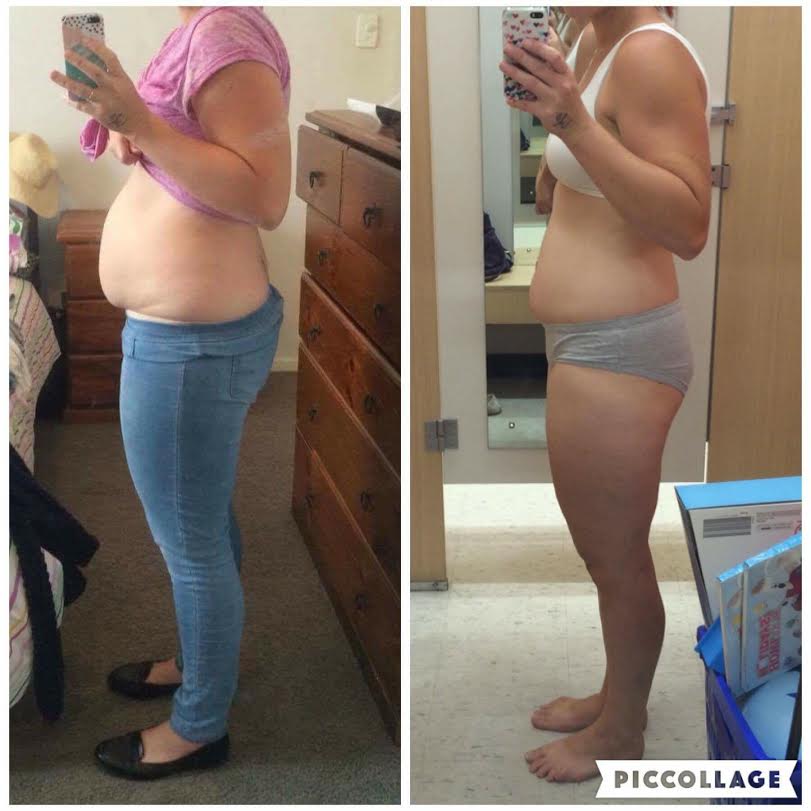 Melanie's story is truly inspiring! This amazing mum's life hasn't been smooth sailing, yet where others might have wanted to give up, Melanie has done just the opposite.
Here is Melanie's story:
Melanie is 30 years old and a single mum with two boys (4 and 6), who are both on the Autism Spectrum.
Poor eating habits and life challenges
I have always struggled with food. When I was  stressed or emotional  I would eat. Which was almost all the time after my marriage broke down in a very nasty way and I was left with the full time responsibility my kids.
Over 17 months O gained 18kgs as I came to terms with life as a single mum of kids with special needs. This was made especially hard since I have a brachial plexus injury from my own birth, which left me with the use of only one arm.
My turning point
At 76kg I was depressed and always exhausted. Busting out of size 14's and refusing to buy more bigger sized clothes, I put my foot down and promised to start focusing on my health again.
In the past I had tried the Healthy Mummy Smoothies so I figured I'd try them again.
And when I saw the 28 Day Weight Loss Challenge I decide to jump straight in and commit to the 6 month membership.
Weight loss results
I'm now starting my 4th month and am in love with The Healthy Mummy program. I have already lost 9.2kg* of my 16kg goal and am wearing size 10-12 clothes.
 But most importantly I have gained my time, energy, and my confidence back.
Keeping up with the kids is a lot easier since I have lost the weight. And now that I have learnt to meal prep I've gained valuable time that I would have otherwise spent in the kitchen (or money spent on takeout!).
The Healthy Mummy program has taught me how to create a healthier lifestyle, and for that I will be forever grateful.
Healthy Mummy HQ would like to thank Melanie for sharing her inspiring story with us. We think she already looks AMAZING and we have no doubt she will be reaching her weight loss goal in no time.
Want to lose weight and improve your overall health and happiness? Join Melanie and thousands of other mums losing weight the healthy and sustainable way by signing up to The Healthy Mummy 28 Day Weight Loss Challenge and trying our Smoothies.   Here are hundreds of other INSPIRING real life stories of Mums losing weight and changing their lives.
 You might also enjoy A sister's Touching Letter: 'My Brother Is Not Weird. He Has Autism'.