Mum reveals how she lost 27kg and inspired her mum and partner to do the same
In 2015, after having her daughter, Niki saw an ad on Facebook for The Healthy Mummy and reveals she felt inspired after seeing all the amazing transformations on there.
Nikki was feeling embarrassed about her weight – so much so, she nearly cut herself out of a photograph of her and her daughter on the beach.
Since being on the 28 Day Weight Loss Challenge, Niki has lost 27kg and over 225cm from her whole body.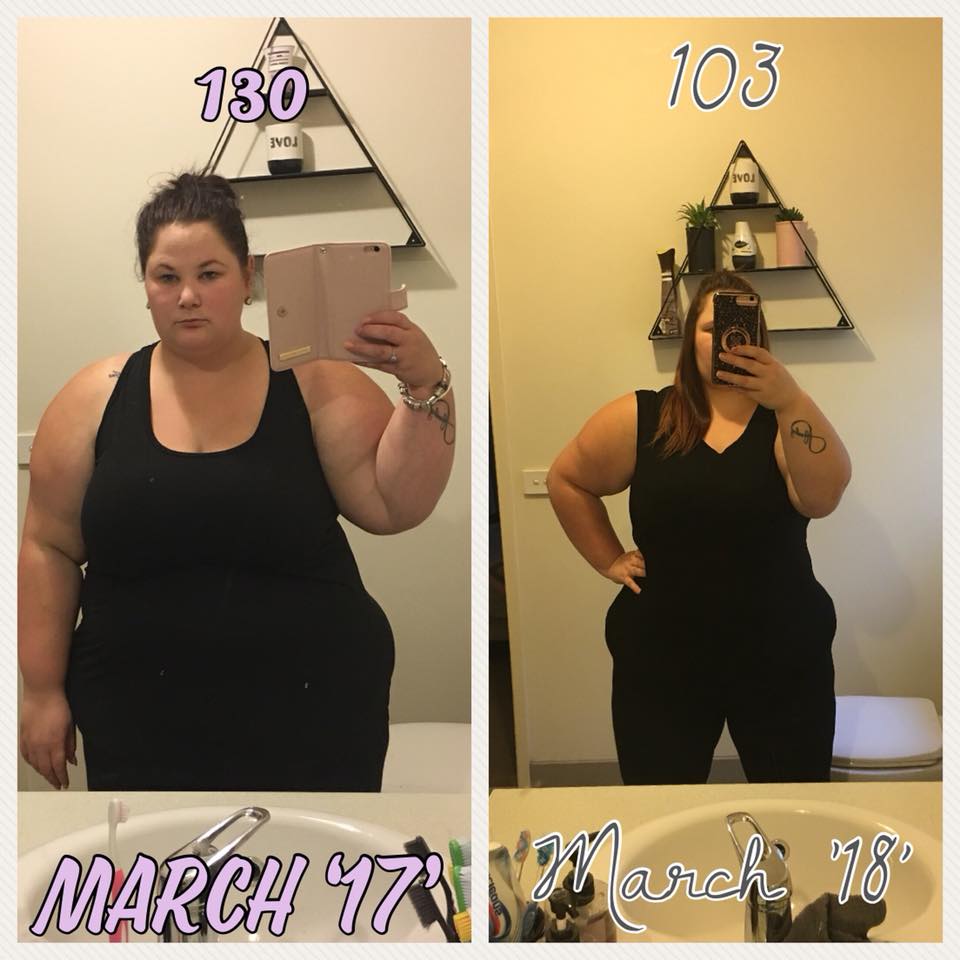 How Niki lost 27kg and inspired her family
Starting her weight loss journey at 130kg and dropping to 103kg, Niki's goal weight is 72kg. She doesn't have a time limit and is taking her weight loss journey day by day.
On her biggest achievement since joining The Healthy Mummy, Niki says, "Dropping dress sizes and inspiring my mum to exercise and to eat healthier as she's a diabetic. I have helped her drop 8kg just with better food choices and a few little tips for exercising. I also love how my kids get involved with my daily Challenge exercises I love seeing them being active."
Niki picks out 2 different snacks, 2 different lunches and a Healthy Mummy smoothie (Niki's favourite- Caramel) every morning to prep for her week. For dinner the family always pick out Healthy Mummy meals they haven't tried yet or their favourites (Mexican lasagne).
Not only inspiring her mum, Niki's partner has also lost weight.
"My partner has lost 22kg doing all the meals with me and the kids don't complain that dinner is boring! My dad loves coming down and trying a new Healthy Mummy meal each time," she says.
Meal planning
Finding that meal prepping for snacks and lunches makes life so much easier for Niki and her family.
She says, "My daughter loves to snack so for her there are always carrots, celery, fruit and my favourite Wholemeal choc chip muffins ready to go."
Involving your kids when making food and doing exercises with you is a great way to see that they're paying attention, as Niki realises that they watch and do everything you do!
"My only meal prep is cutting up fruits and vegetables, making cupcakes and bliss balls as I find keeping it to those sorts of things is very easy. For lunches I'll separate whatever we're having into snap lock bags so I just have to get those out and start making it," Niki says.
When it comes to being active Niki sticks to the 28 Day Weight Loss Challenge exercise videos, focusing on tabata as she says, "I love the Tabata workouts as they always gets my heart rate up."
Weighing herself only once a month means that Niki focuses more on her progress photos which she thinks photos keep her more motivated and positive that she will get to her goal weight!
See how a photo motivated this mum to lose 46kg.
Niki says to those wanting to join The Healthy Mummy, "Don't stress about how long it take to lose any bit of weight, it all takes time and hard work and looking after yourself."
Join Niki on the 28 Day Weight Loss Challenge, Sugar Detox starting April 2!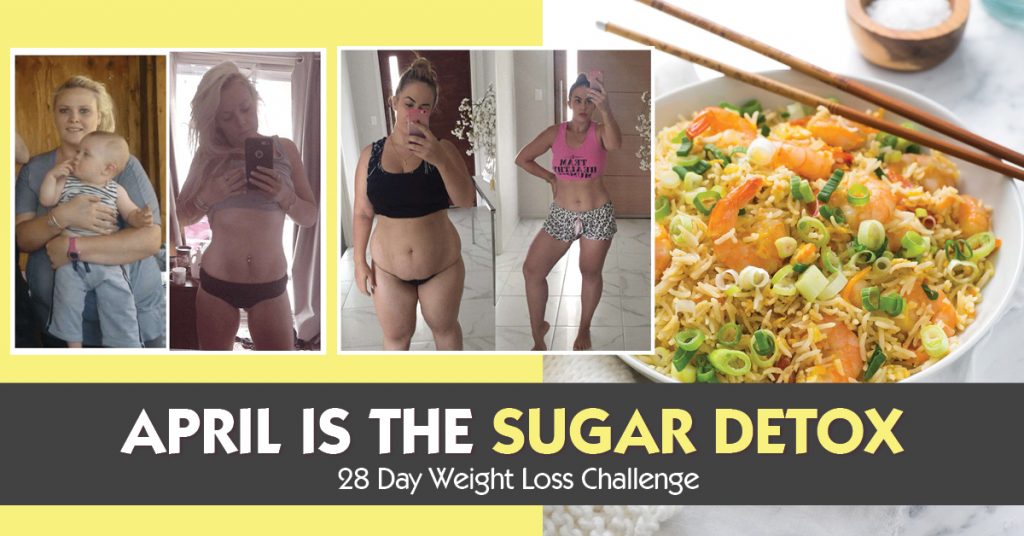 With more than 4,500 delicious (and healthy) recipes, 350 exercises & 24/7 support – the 28 Day Weight Loss Challenge is designed (and proven) to help busy mums like you lose weight!
To learn more and join the Challenge, click here!