Finding time to focus on your own goals can be tricky, especially when you are a mum to three kids under 7 years old.
June Healthy Mummy Motivating Mum, Alicia, shares with us how she managed to lose the extra kilograms and NOT FALL off the wagon during her weight loss journey.
This is Alicia's story.
Here's how to NOT fall off the wagon and see BIG results
I am a 35 year old mother to three (7 years, 3 1/2 years and 1 year).
My Healthy Mummy journey started after the birth of my second in August 2013 and I weighed 86kg.
I achieved my goal weight within a year and maintained my weight for another year before falling pregnant with my third. Fast forward to today, and I am 4kg away from hitting my goal weight again.
Throughout both of my weight loss crusades, I faced many tough circumstances and events – just as we all do. But, despite it all, I have managed to not fall off the weight loss wagon.
So, I wanted to share with you today how I have done this.
1.Set daily goals
I find making myself daily goals helps me keep focused on the smaller things which in turn reinforces my motivation. Some of these goals may include:
Aim to drink x litres of water a day
Bust out x squats
Bake a batch of x to store and freeze for the week.
These goals change day to day depending on what is happening in my life.
I find when I am feeling particularly overwhelmed – just having one goal to achieve is enough to ensure I don't fall off the wagon. I don't want to set too many goals. But I also don't want to put too much pressure on myself. So long as I hit one daily goal.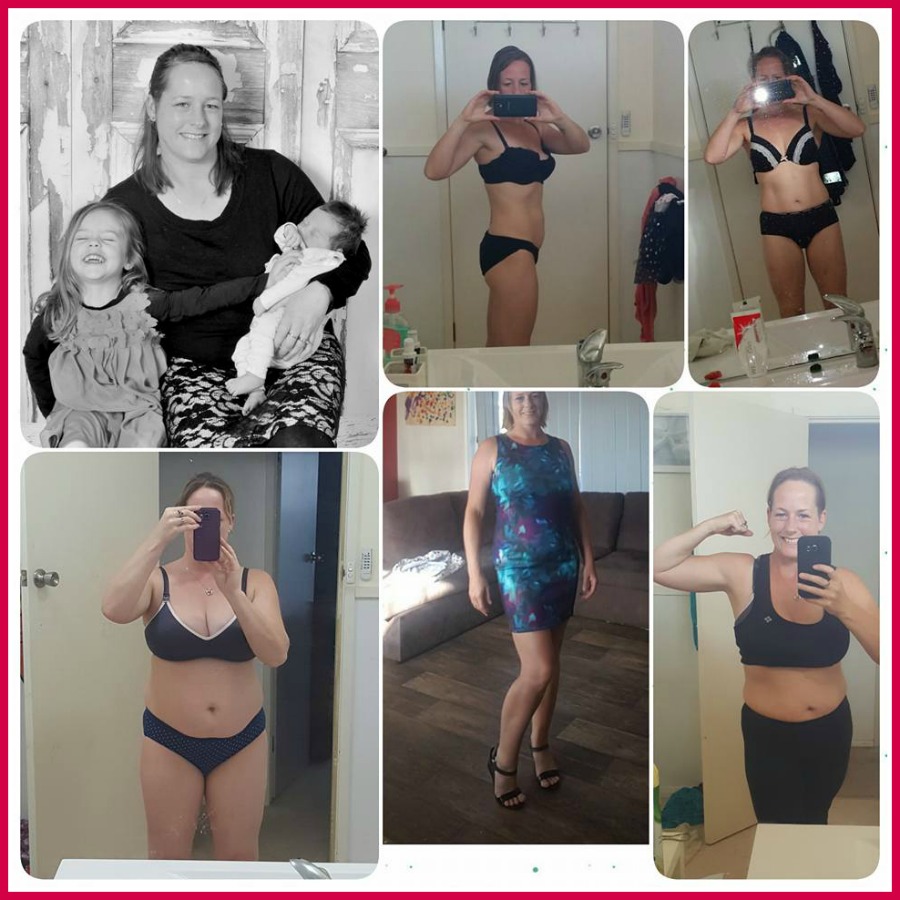 2.Take advantage of every opportunity to be active
I currently work 7 days a week and find in between my job, housework and tending to the kiddies, I don't have a decent window of opportunity to exercise all in one go.
So some days I will just blast some music and bust out some squats and lunges while the kids dance!
Other days I will dash out the door for a 20 minute run when hubby is home.  Some days I will do my 28 Day Weight Loss Challenge Exercises throughout the day.
Other days I will pop on my Healthy Mummy Exercise DVD.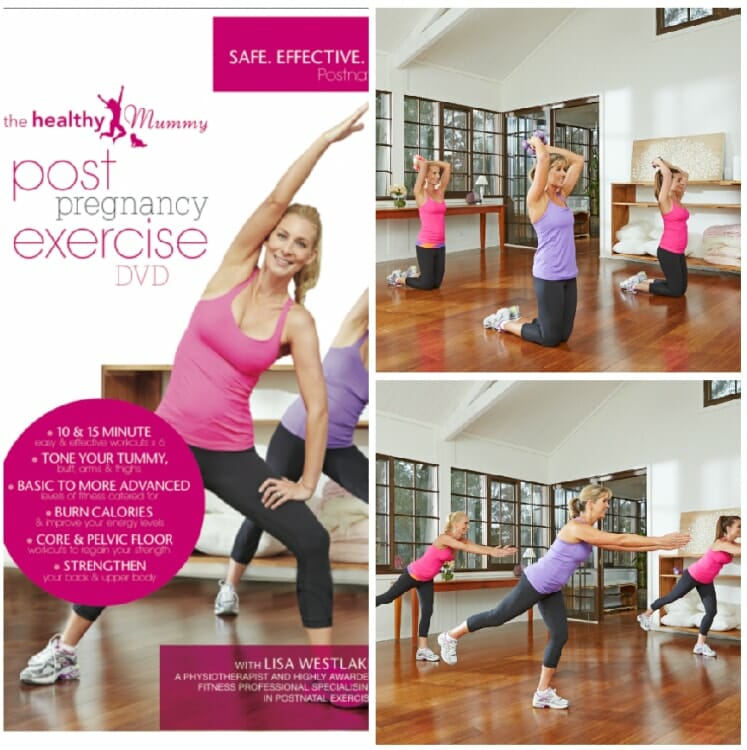 Literally, you have to always seize the opportunity to be active and make it FUN!
3.Drink LOTS of water
Water. water. Water.
I find if I can tick this off my daily list it is a really good motivator and helps keep my body working better and less bloated.
4.Forgive yourself when you slip up
When I do choose poorer food choices, I recognise it, accept it, and move on.  I don't beat myself up about it or punish myself with exercise. I want exercise to be a POSITIVE thing in my life that I enjoy.
I hope these tips have given you ideas to stay on track. Be kind to yourself but also push yourself when you need to! YOU CAN DO THIS!
Get Body Confident With The 28 Day Weight Loss Challenge
Regain your body confidence with The Healthy Mummy's 28 Day Weight Loss Challenge.
Our Challenge is designed by mums FOR MUMS – to help them reach their goal weight and tackle their health and fitness.
The Challenge is home to customisable meal plans, 24/7 social support and realistic exercises mums can do AT HOME.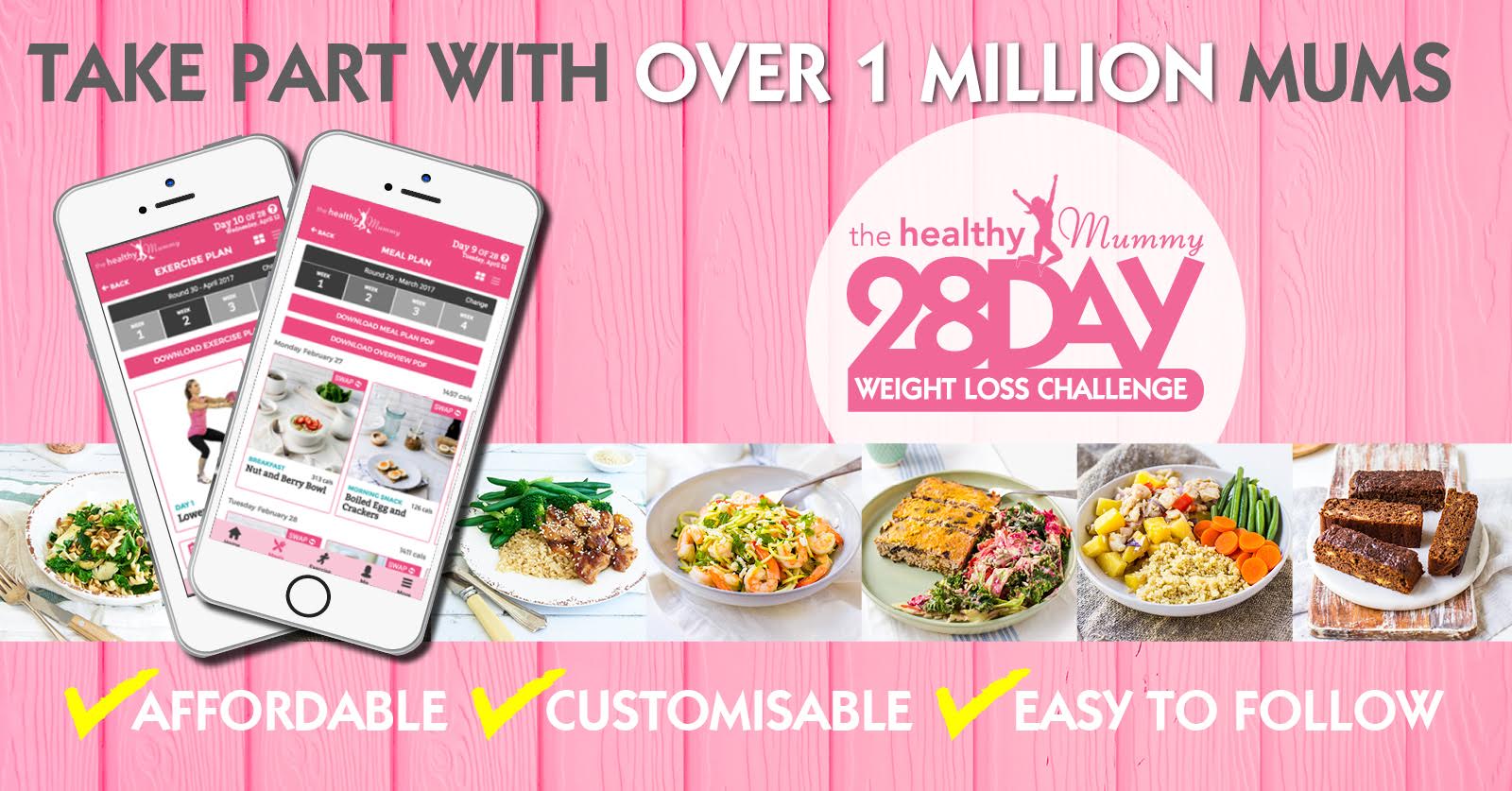 To find out more on the 28 Day Weight Loss Challenge click here.
*Images and references to kilograms lost are as supplied by the individual in the story. The Healthy Mummy assumes information and photographs supplied to be true in nature and is not responsible for any false misrepresentations or claims relating to their programs or products.