Mum Spends $125.50 On 297 Meals – That Works Out At 42 Cents Per Serve!
Wowsers! This mum has made a whopping 297 meals for just $125 altogether – that works out at 42 cents per serve!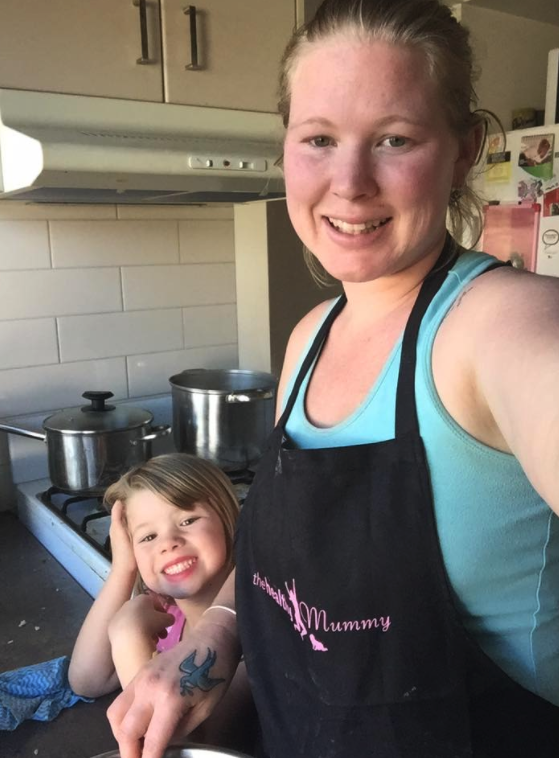 Kellie Tredwen decided to make a batch of homemade winter recipes from the 28 Day Weight Loss Challenge in case she or her family felt under the weather this season.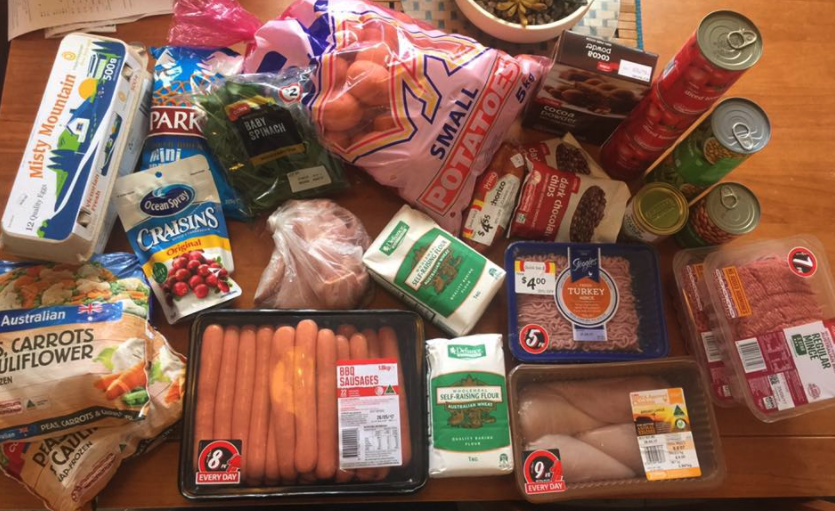 (You can see Kellie's awesome 16kg* awesome weight loss transformation below too.)
"Eating healthy doesn't have to be expensive. These meals took me 4 hours of prep to do but I literally don't have to do anything for 2 weeks," she says.
"This will ensure we don't get takeaway while we're sick."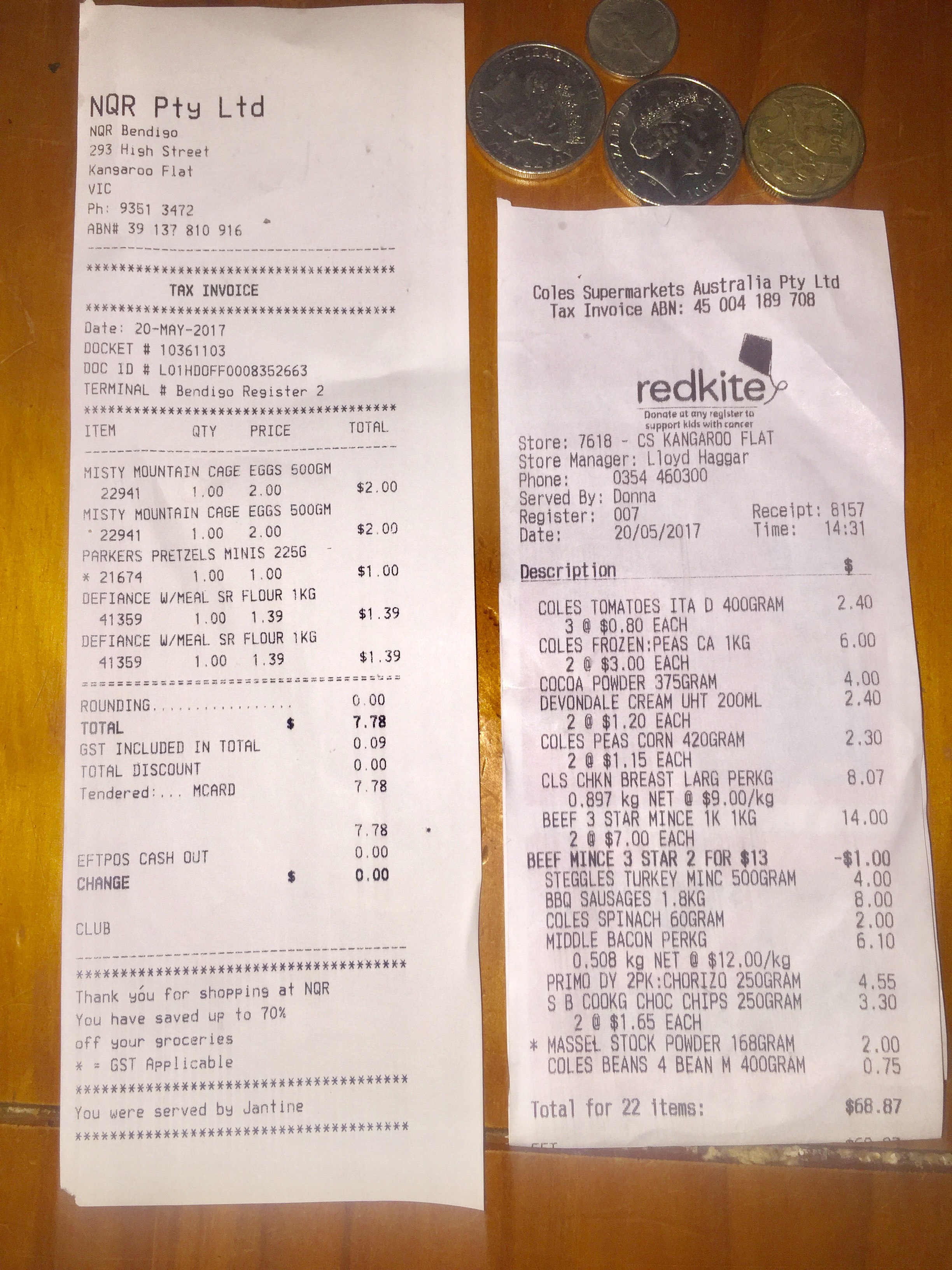 What Kellie Made:
108 serves of dinners or lunches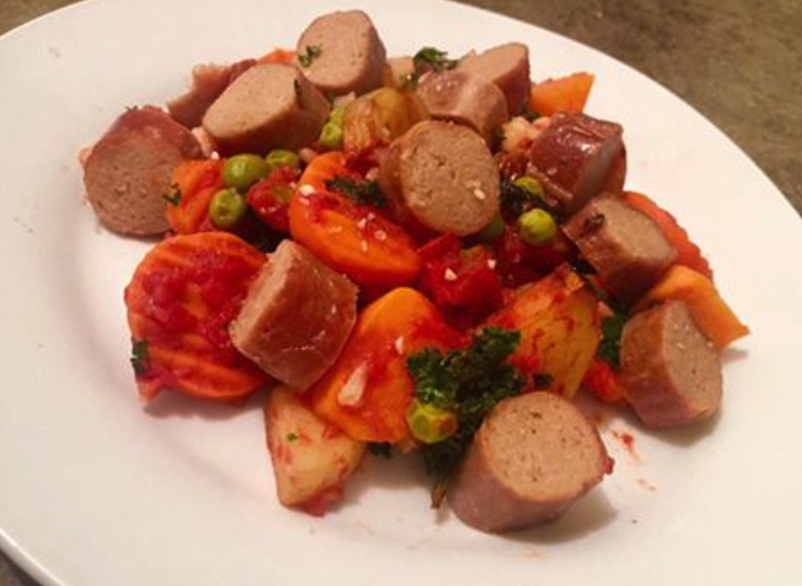 10x Sausage and Kale Casserole – recipe in Challenge hub.
9x Chow Mein
8x Sausage and Coleslaw
2x Salmon and Coleslaw – recipe in Challenge hub
2x Stuffed Capsicum and Coleslaw – recipe in Challenge hub
10x Sweet Potato Nachos – recipe in Challenge hub
9x Turkey and Chorizo Pasta – recipe in Challenge hub
1x Pasta with Pesto 
11x Sticky Chicken With Cabbage – recipe in Challenge hub
8x Bacon, Mushroom Cabbage Stir Fry – recipe in Challenge hub
10x Loaded Mexican Potato– recipe in Challenge hub
12x Pumpkin Soup
16x Potato and Leek Soup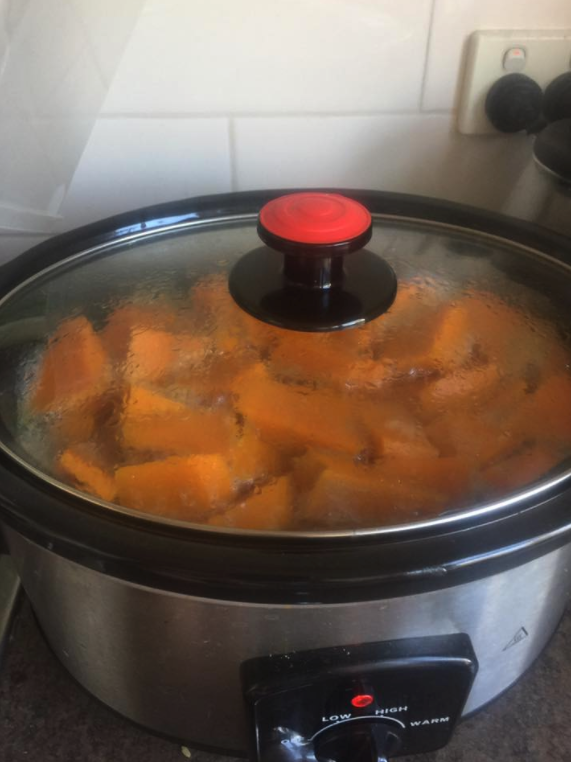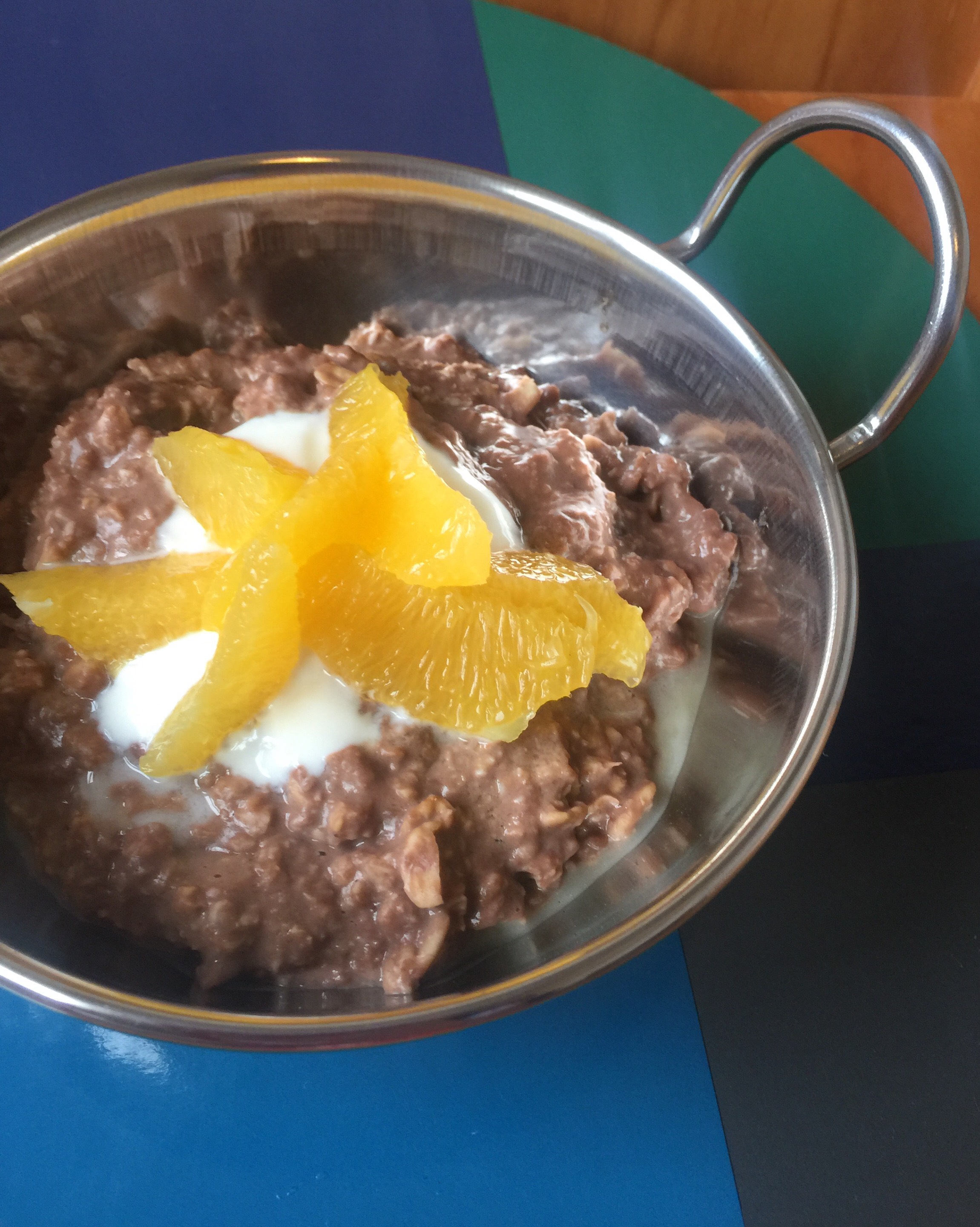 114 serves of snacks (and the brown rice)
18x Banana Bread
28x Kale and Choc Chip Cookies
4x carrot sticks
2x baby cucumbers
30x Choc Chip Muffins
11x pretzels
3x boiled eggs
2x serves of oats 
16x brown rice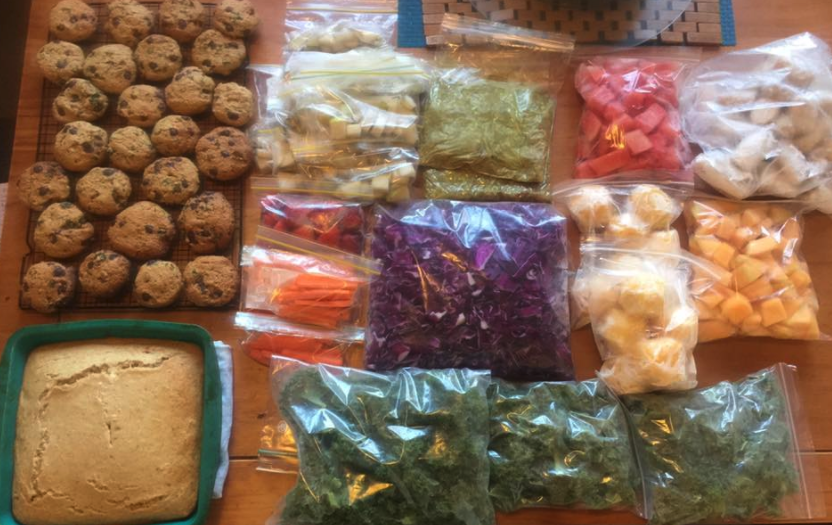 75 serves for smoothies
"I only add one thing at a time to my smoothies so I can make 75 smoothies."
13x banana
4x strawberry
12x pears
13x oranges
9x watermelon
10x kale
4x kiwi fruit
10x rockmelon
You can find these recipes HERE and on our 28 Day Weight Loss Challenge.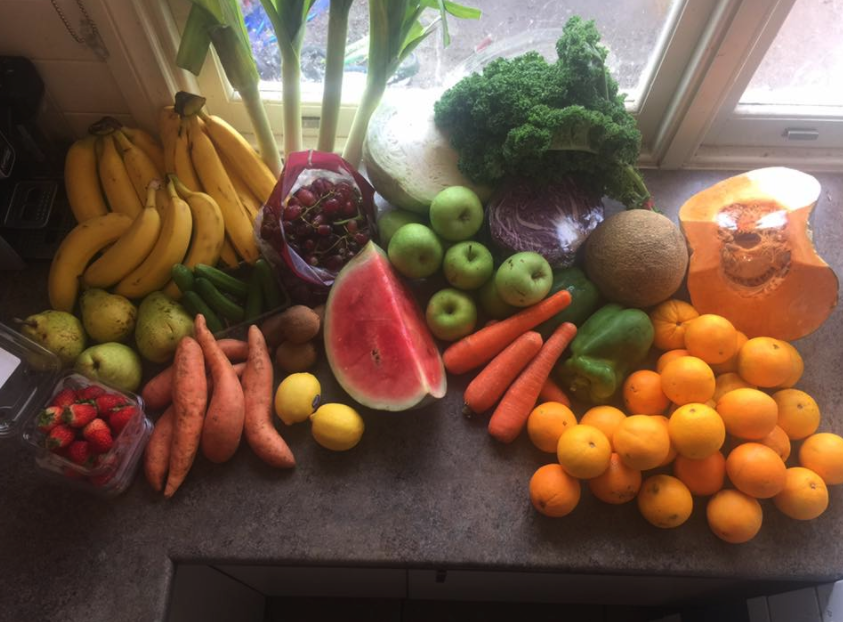 Wow, Kellie! This all looks and sounds great! It's great you managed to stretch your money so far.
Kellie's AMAZING 20kg* Weight Loss Transformation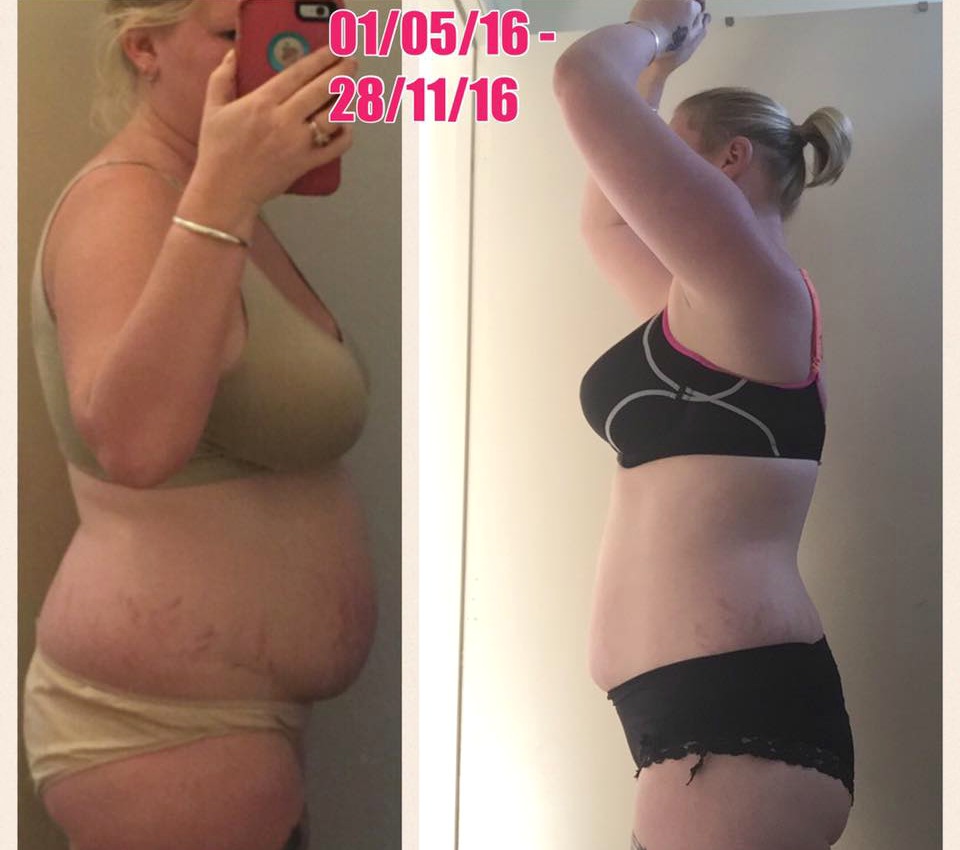 If you ever needed proof that The Healthy Mummy program comes with quick results, just ask Kellie. She started the smoothies in May last year and the Challenges in July. Since then, she has never looked back. And she looks fantastic!
Kellie says, "So far I've lost 20kgs* and 63 cm* off my body! 63 that's amazing!!! I never could have done this by myself. Not only do I love the challenges and the smoothies, but I love the support The Healthy Mummy community gives."
If you haven't joined up to the 28 Day Weight Loss Challenge yet, this is your sign! This is what you've been waiting for! Do it! You won't regret it!
For More Delicious Recipes – Join Our Challenge
For more delicious and healthy recipes join our 28 Day Weight Loss Challenge. Our Challenge is home to THOUSANDS of recipes, hundreds of exercises you can easily do at home and 24/7 support to help BUSY, TIRED MUMS shift the baby weight.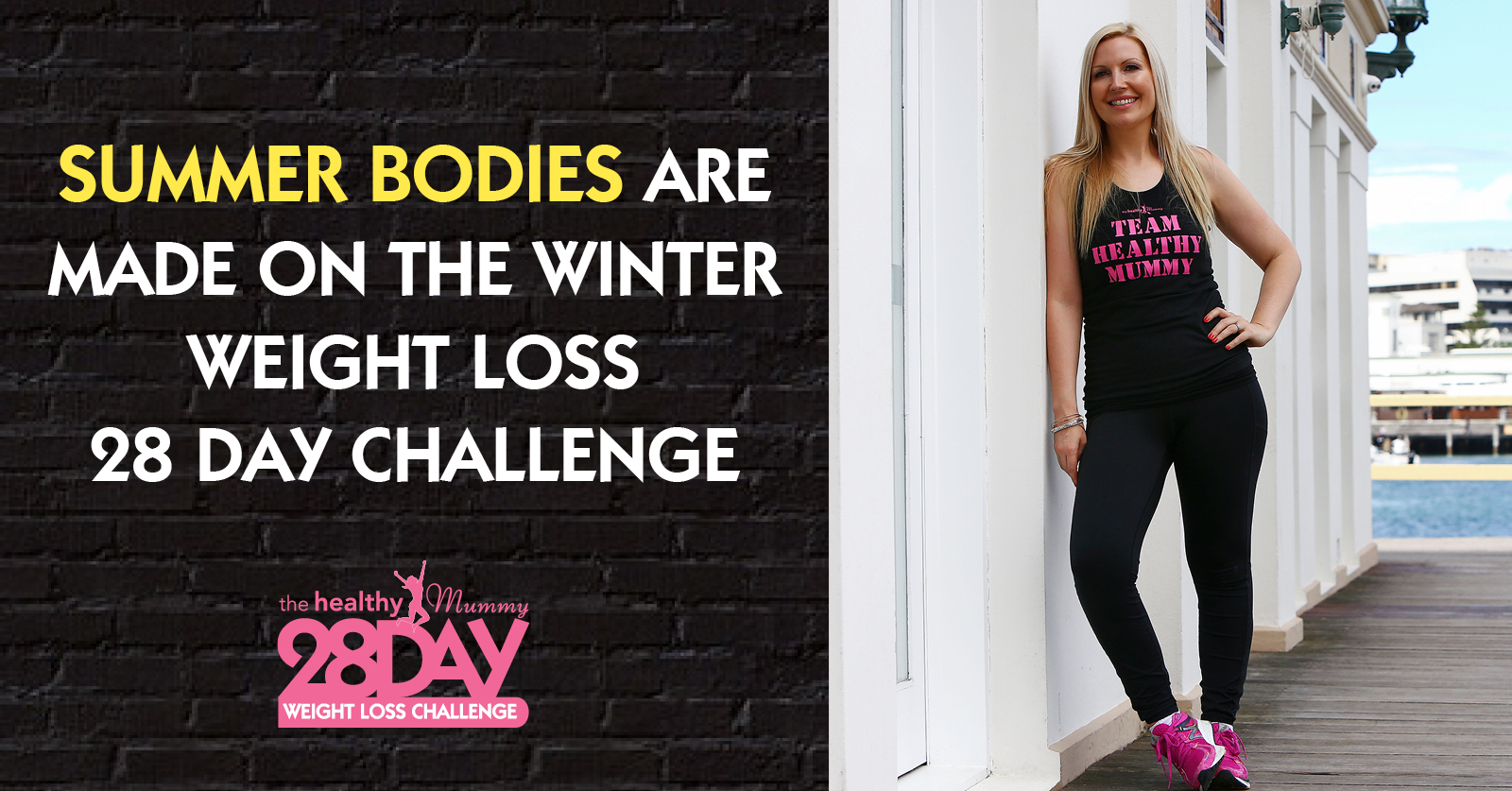 Each month we have a DIFFERENT Challenge theme – so you'll never get bored and keep motivated to ACHIEVE your weight loss goals.
NEXT CHALLENGE STARTS SOON. 
*Images and references to kilograms lost are as supplied by the individual in the story. The Healthy Mummy assumes information and photographs supplied to be true in nature and is not responsible for any false misrepresentations or claims relating to their programs or products.