Pregnancy is supposed to be a joyful journey, but for Caitlin Ryan is was far from blissful, as she suffered with severe morning sickness, also known as hyperemisis gravidarum, throughout.
And while she managed to keep it at bay mostly with medication, she still ended up paying over $2,000 out of pocket!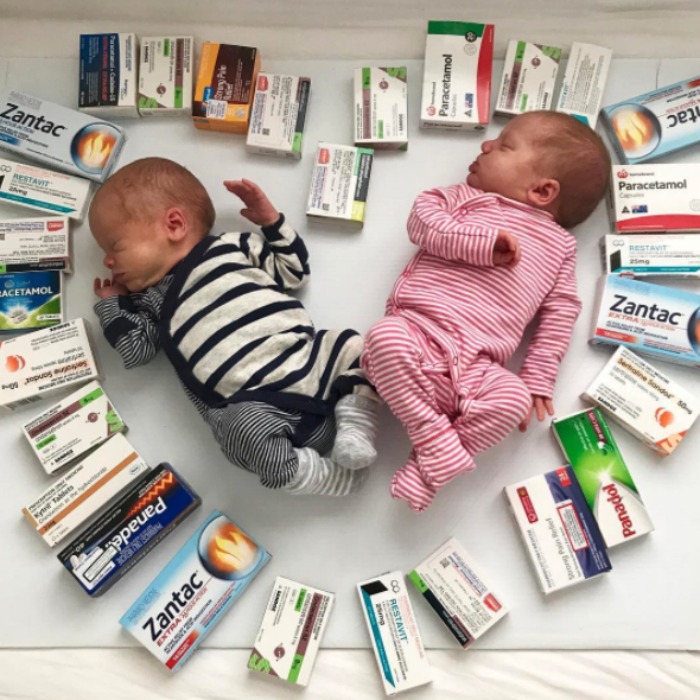 Suffering with sickness during pregnancy
Caitlin suffered with hyperemisis gravidarum throughout the duration of her entire first pregnancy, and she says she knew it was a big decision to try for another baby, as she would most likely have the sickness again.
When Caitlin was pregnant for the second time, she found out she was actually carrying twins at the 12 week scan.
"I was definitely sicker the first 16 weeks or so than when I was with my first singleton pregnancy, but I had read that women that suffer from HG often get it worse in subsequent pregnancies, so I just thought this was what had happened," she tells The Healthy Mummy.
Zofran or Ondansetron is what's prescribed by doctors to treat severe sickness during pregnancy, but it is expensive and it's not listed on the government subsided Pharmaceutical Benefits Scheme (PBS).
"During my first pregnancy I had tried multiple medications – Maxalon, Stematil, vitamin B6, Restart, Ondansetron and Zantac. 
"But the second time the only things that seemed to make a slight difference were Ondansetron, Restart and Zantac, so I only took those the next time."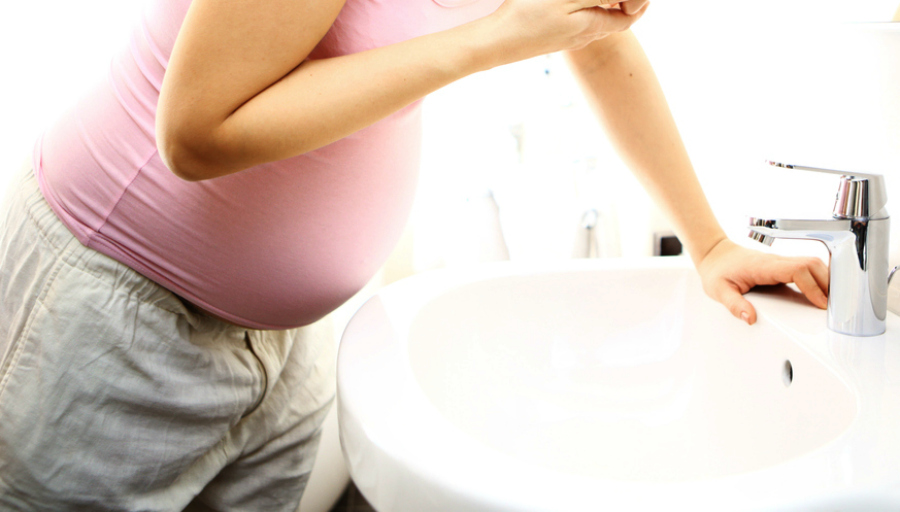 Caitlin says she also tried alternative options like ginger, health tonics, acupressure, swimming, special music and as well as going to see an osteopath – but nothing helped curbed the sickness.
The sickness was so severe that Caitlin was hospitalised twice for fluids and twice for iron transfusions.
"I hated going to the hospital, so tried to avoid it as much as possible," she says. "The entire pregnancies both times – from five weeks until delivery I had sickness. It was definitely worse until around 16 weeks both times but the 24/7 nausea and daily vomiting lasted the whole pregnancy.
"The only time I got any relief was when I was asleep and it was hard to see as I felt so sick. Both times it took until about a week post birth for the nausea to be completely gone and my appetite to return."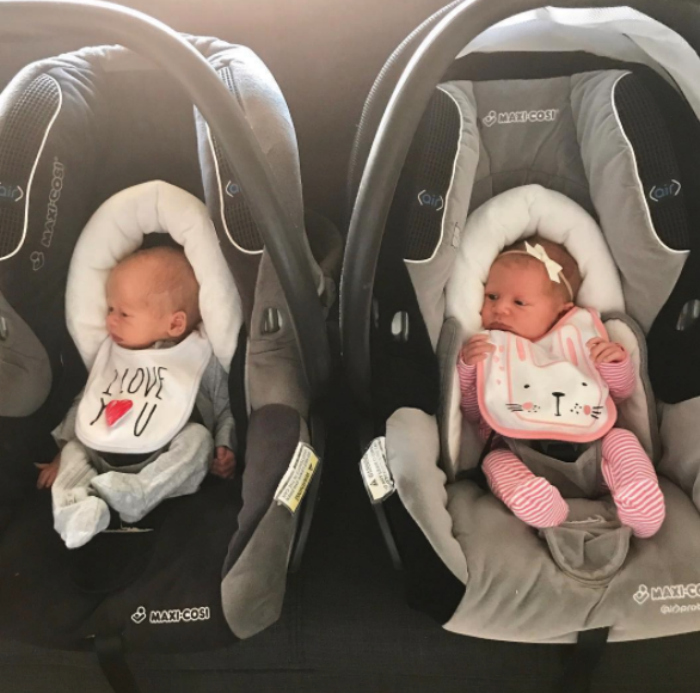 Trying to make a change
Caitlin reveals the medication she spent on treating her sickness cost her over $2,000 per pregnancy!
"The cheapest I could get Ondansetron was $20 for 10, I was on three tablets a day for 31 weeks," she says. "I gave birth at 36 weeks, so 217 days (650 tablets) that works out around $1,300 this pregnancy for Ondansetron and a bit more last pregnancy as I went to 39 weeks 5 weeks five days.
"When you include the other medications, it would probably bring the total up to $2,000 per pregnancy!"
Pregnancy can be expensive enough paying for scans, maternity clothes, buying things for the baby – so these extra costs aren't ideal.
This is why Caitlin is trying to raise awareness for the condition and is petitioning for these medications to be on the Pharmaceutical Benefits Scheme (PBS).
"I want to raise awareness for the condition of hyperemisis gravidarum (HG), as it's nothing like pregnancy sickness," says Caitlin.
"Before I had it I had no idea that it existed and it's impossible to imagine what it's like unless you have been through it.
"I'm wanting to support a petition to get Ondansetron on the PBS for HG as it is is expensive and it's unfair some women that need to simply can't afford it."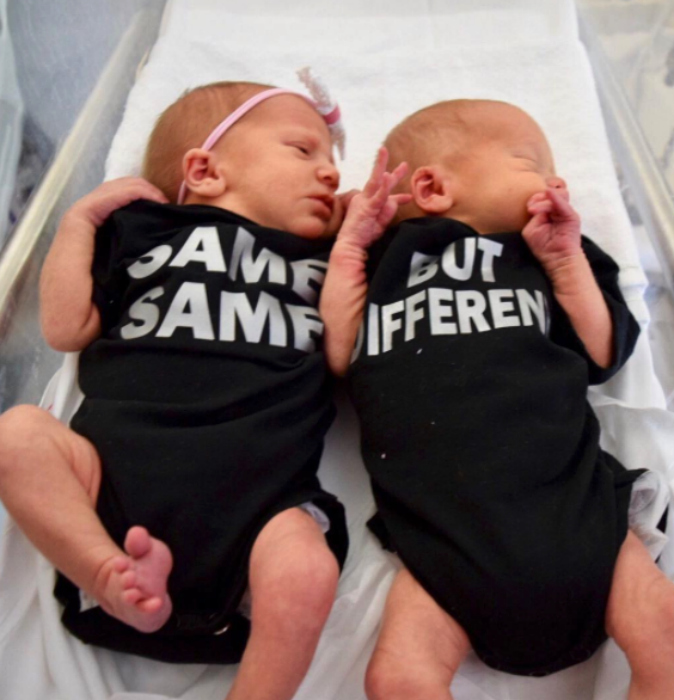 Caitlin says this pregnancy she decided to save her medication packets in the third trimester and take a pic of it with her twins to help raise awareness.
"I have had support from family and friends who have seen how unwell I had been during my pregnancies," she says.
"The picture I posted received lots of negative comments from other women on an online forum it was posted on, but obviously they haven't had to experience how horrendous HG is."
Caitlin says for her the next steps are to move on with her life post HG and enjoy her three gorgeous kids.
"People say it will be a distant memory soon, but I will never forget how awful HG was," she adds.
"I will continue to encourage other women going through it – that it is worth it for when your baby comes. I will continue to promote HG awareness day and campaigns to try and raise awareness of the condition."
If you want to sign the petition to have ondansetron covered by the PBS, read more here Change.org.
The Healthy Mummy Pregnancy Smoothies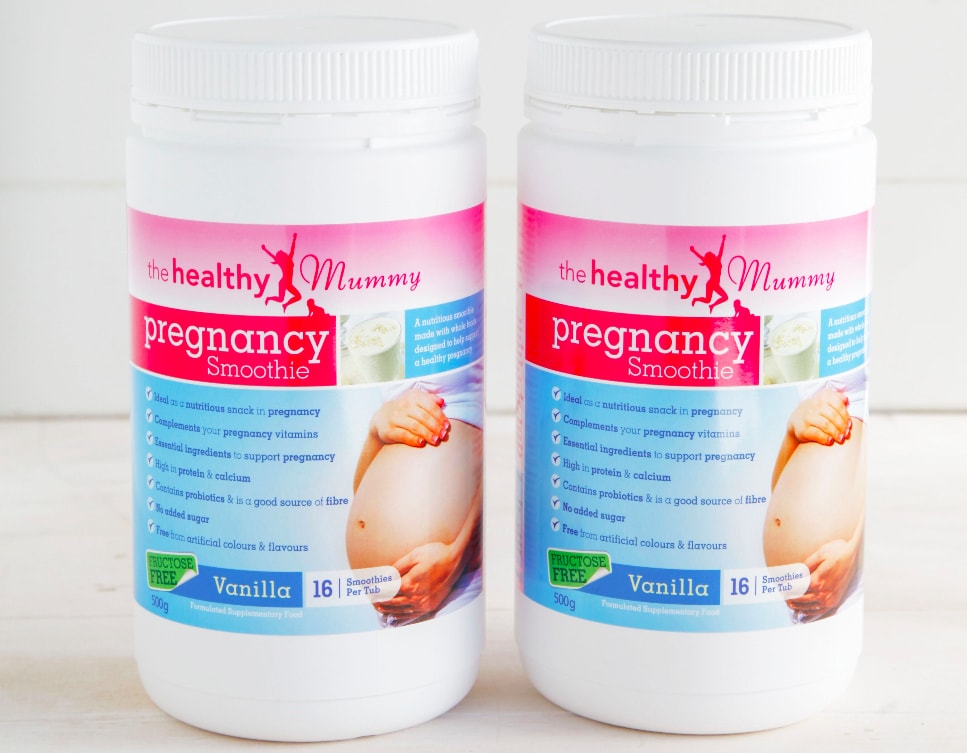 Are you currently pregnant? Then you should try our yummy Healthy Mummy Pregnancy smoothie.
If you are suffering from morning sickness and find eating food difficult – our smoothie is a great way to nourish your body with a easy to drink smoothie- it also contains ginger.
The Healthy Mummy Pregnancy Smoothie is designed to complement, not replace, your prenatal vitamin intake. Our nutritionists ensured that the vitamins and minerals in the smoothie are at a low level so there is no risk of doubling up on any pregnancy vitamins.
It is ideal as a high-protein, high-calcium snack in pregnancy. You can download the Pregnancy Smoothie Label here.
To purchase yours, click here.
*Please note that The Healthy Mummy Pregnancy range promotes healthy weight gain in pregnancy*