Mum Survives On Wee & Twigs During 40km Walk To Safety
Drinking your own urine isn't high on most people's Christmas menu but 46-year-old Karen Klein from the US was forced to do exactly that after becoming stranded.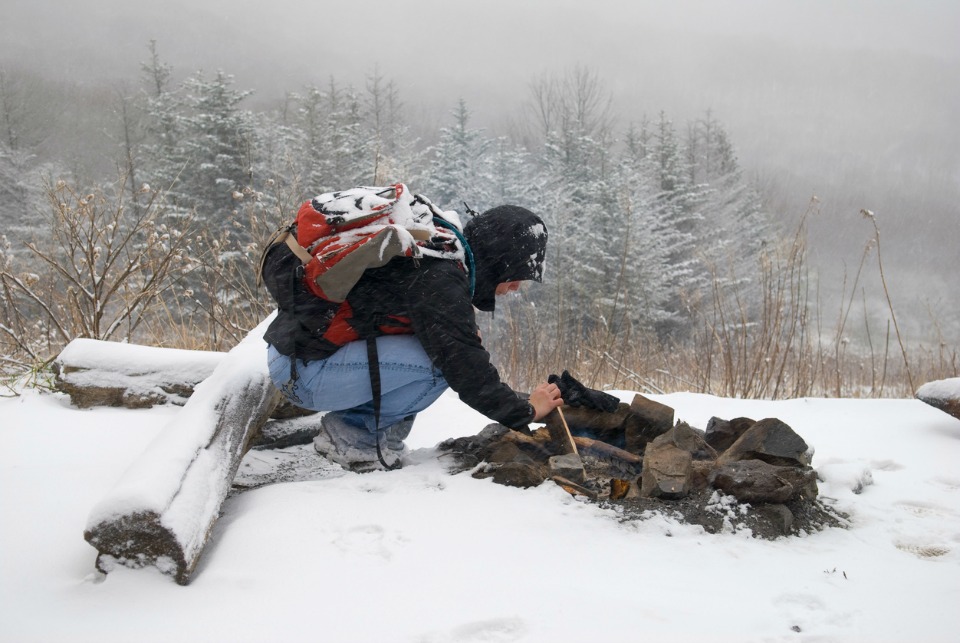 Karen along with her husband and 10-year-old son were driving to the Grand Canyon last week when their rental car broke down and they became stranded. With a snow storm bearing down, she decided to leave her family to find help.
Experienced Marathon Runner & Triathlete
Karen, an experienced marathon runner and triathlete with wilderness survival training, decided to take things into her own hands.
After setting out on foot wearing just a parka, knit cap and hiking boots she walked over 40km through snow and rugged terrain in an attempt to find help.
Forced To Drink Pee And Eat Twigs
With food and water running low, Karen was left with little option other than to drink her own urine and snack on pine twigs from trees, her twin sister Kristen told the Morning Call newspaper of Allentown, Pa.
Her wilderness training guided her to drink the urine rather than risk hypothermia from eating snow.
After more than 24 hours Klein finally found a cabin in the national park and collapsed of sheer exhaustion. She was found there on Saturday afternoon, 24 hours after her husband and son had already been rescued!
Husband And Son Rescued
Klein's marathon effort was all in vain as her husband Eric had already been rescued earlier the day before. Eric managed to call for help after hiking to higher ground and securing mobile phone coverage.
Father and son were treated in hospital for exposure but released shortly afterwards. Karen suffered "pretty severe cold hand injuries" according to chief sheriff's deputy Jim Driscoll.
I bet she would have killed for one of the Healthy Mummy's delicious and hot shepherd's pie!
For more real life stories visit here.