What made this mum take the plunge and lose a HUGE 30kgs*
Andrea has lost an incredible 30kgs* with The Healthy Mummy. However, Andrea says her weight loss journey has been more than just that. It has also been an awakening journey of self-discovery.
This is Andrea's story.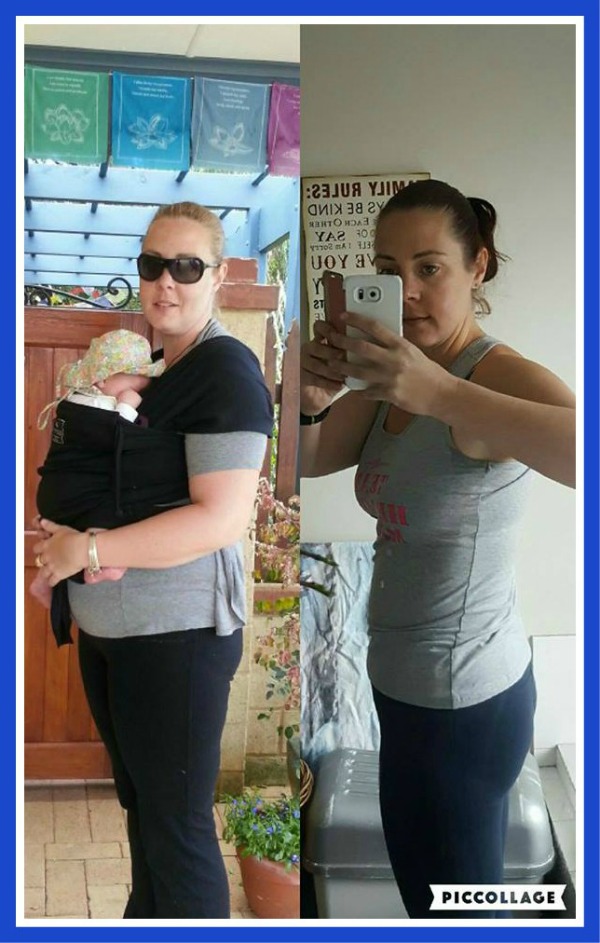 The beginning of her journey
In September 2014, a few weeks after the birth of my third child, I was weighing in at 93kgs* and I knew I needed to lose weight.
I hated what I saw in the mirror, as so many of us do. I saw the Healthy Mummy on Facebook and decided to have a look and took the plunge right then an there by signing up to join the September 2014 Challenge.
Without sounding like the typical cliché, this was the moment my life changed in the most positive way. 
I signed up to the Healthy Mummy's 28 Day Weight Loss Challenge because I NEEDED to lose weight. Little did I realise that this journey was so much more. Rather, life changing.
An ongoing journey
Over the first 12 months on my Healthy Mummy journey I lost a massive 30kgs* and was the fittest and healthiest I have been in my adult life. This was amazing and I felt amazing.
Since starting my life changing journey, I have had my fourth baby so I am back into weight loss mode.
However this time, I have the incredible support of the Healthy Mummy. I will be back at my goal weight sooner rather than later.
Self discovery
This is truly more than a weight loss journey, it is also a self discovery journey that I have found has the most amazingly beautiful added bonuses that make the weight loss an added bonus.
The biggest and best part of my journey is that I am a better mum. I am no longer a mum that sits on the side lines, I am no longer the mum not playing down the park with the kids.
Instead I am now the mum chasing the kids, I am now the mum not afraid to get in there and to kick the footy.
Andrea, on changing her kids lives too
I am not only a lot lighter, I am a better mum because I am finally loving myself, and by loving myself I am happier which resonates through to my kids and that is more than I ever expected from a weight loss journey.
I have four happy healthy kids that I love and adore. And these four kids also have a mum that is happy, healthy, fit and is continuing to teach them every day about eating a balanced and nutritious diet.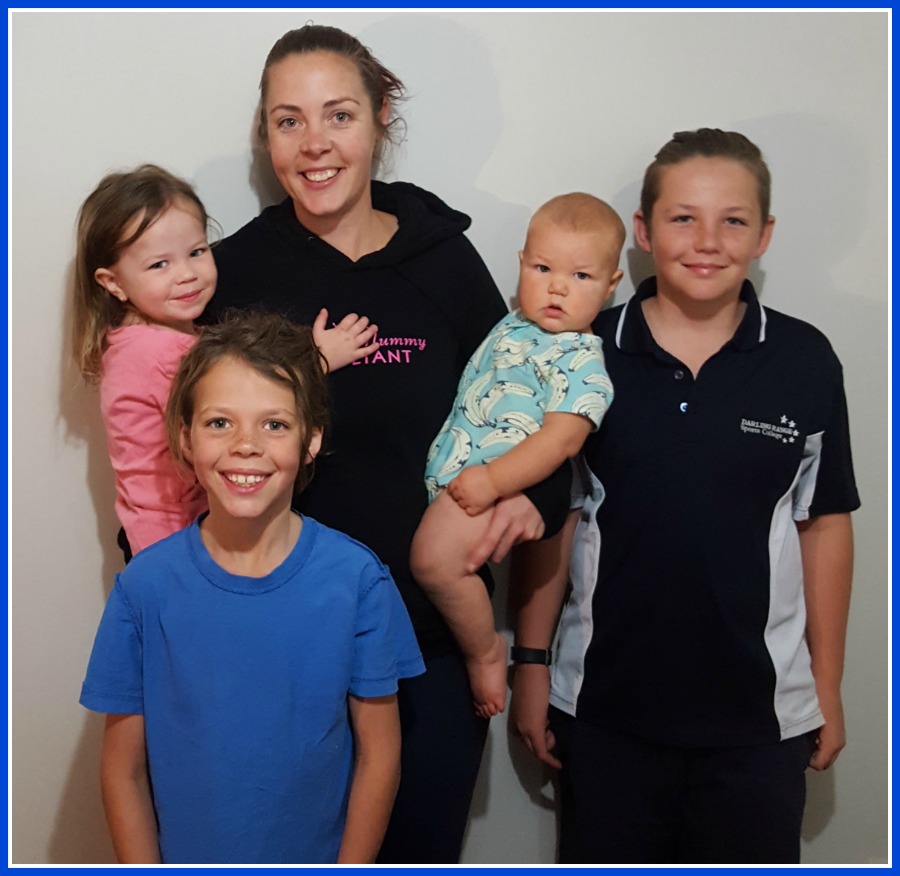 Image Source: Supplied (Andrea with her family)
Prepare to have your mind blown
The 28 Day Weight Loss Challenges will blow your mind. They allow me to feed my family meals that they all love and eat and I know that they are getting a balanced diet.
On finding a community
The Community of amazing women that come with the Healthy Mummy is amazing. Don't be afraid to take the plunge… the added bonuses of this journey are truly life changing.
Did you know mums have lost OVER 3 million kg with us?
The Healthy Mummy exists to help tired, busy mums like you SHIFT THE BABY WEIGHT and REACH YOUR GOAL WEIGHT.
The 28 Day Weight Loss Challenge is an affordable, breastfeeding-friendly and realistic program that helps mums tackle their diet and improve their overall health through weekly (and customisable) meal plans, at-home exercises and 24/7 social support.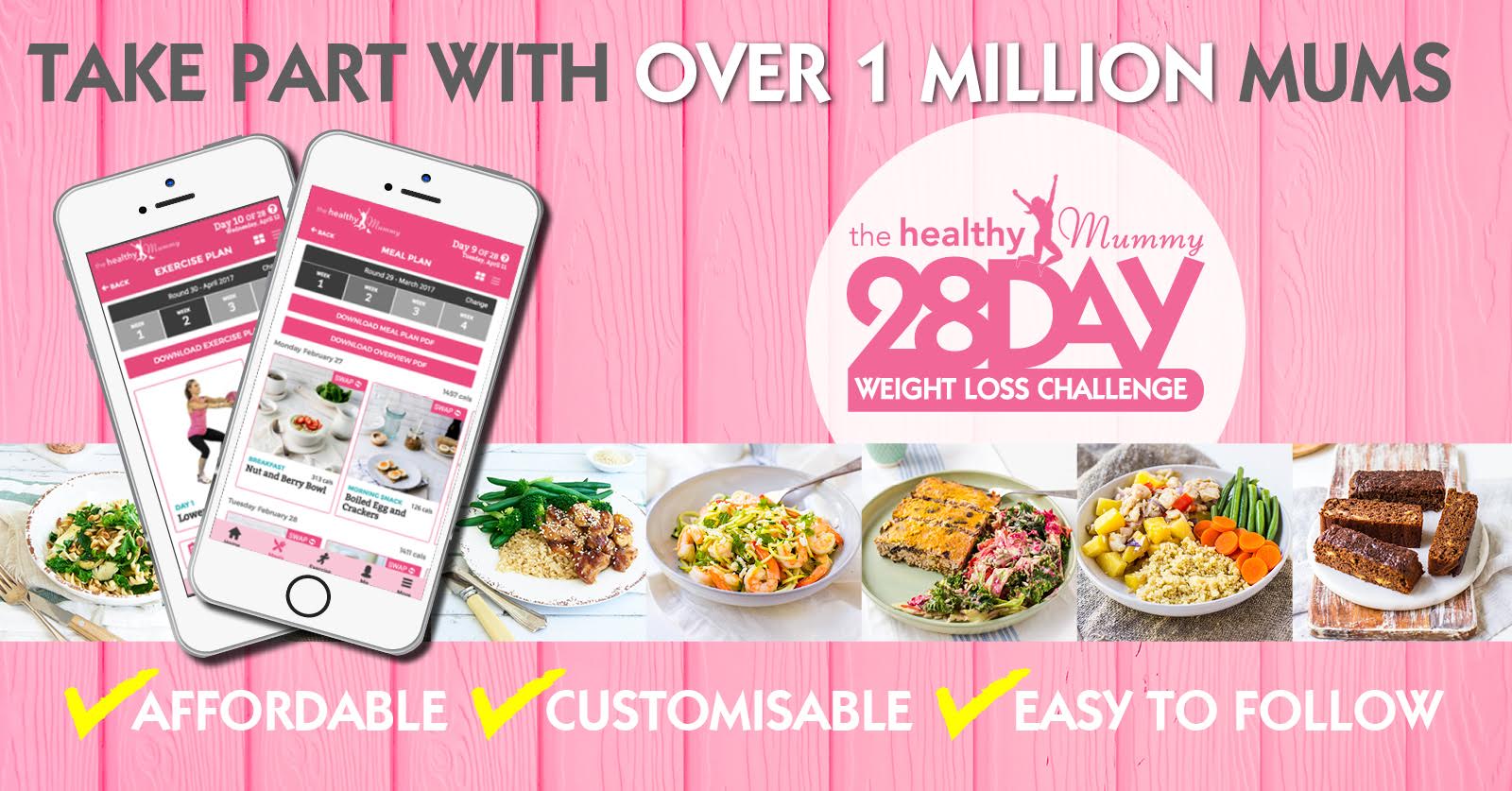 To find out more on the 28 Day Weight Loss Challenge click here.
*Images and references to kilograms lost are as supplied by the individual in the story. The Healthy Mummy assumes information and photographs supplied to be true in nature and is not responsible for any false misrepresentations or claims relating to their programs or products.