Mum takes 7 base recipes & turns them into 106 different meals
Hi – My name is Rhian and as well as being a busy mum of 2 little young boys – I am also the founder of The Healthy Mummy which I am super proud to say is transforming the lives of millions of mums all over the world.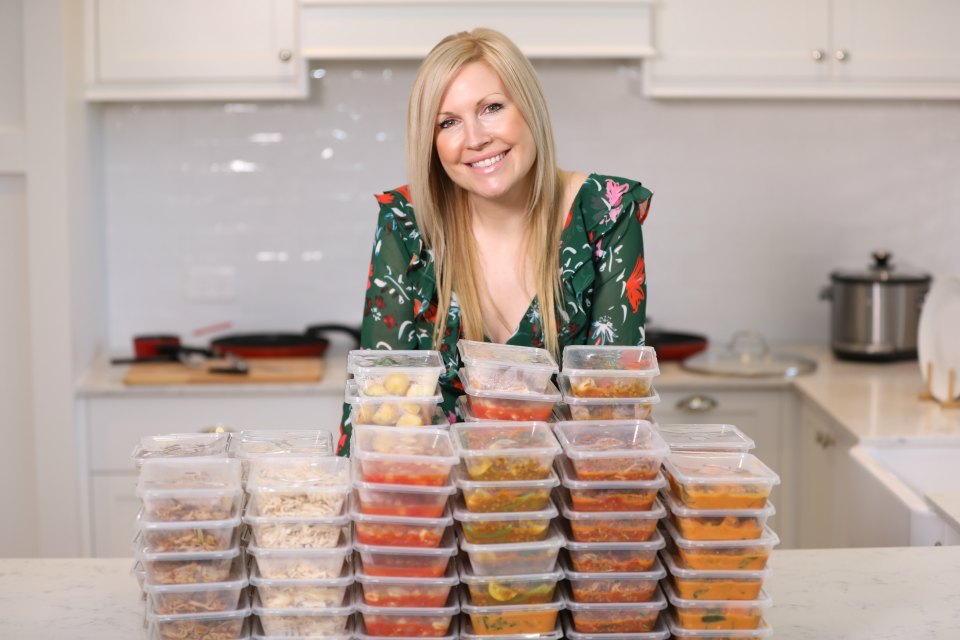 The Healthy Mummy is a health & weight loss program created for busy mums and we started back in 2010 when I was pregnant and wanted to created a supportive and holistic program for mums (you can read my story here) and now millions of mums use our famous 28 Day Weight Loss Challenge and Healthy Mummy Smoothies every day and mums have lost over 3 million kilos with us!
7 base recipes makes 106 dinners
One of the BIG things I like to do and show mums is that healthy eating doesn't need to be expensive! Below I will show you the food I cooked plus I will share my bulk cooking tips and how you can get costs down even further!
Today, I did a little bit of meal prep! Well quite a lot actually! I made 7 base recipes and turned them into 106 DIFFERENT meals.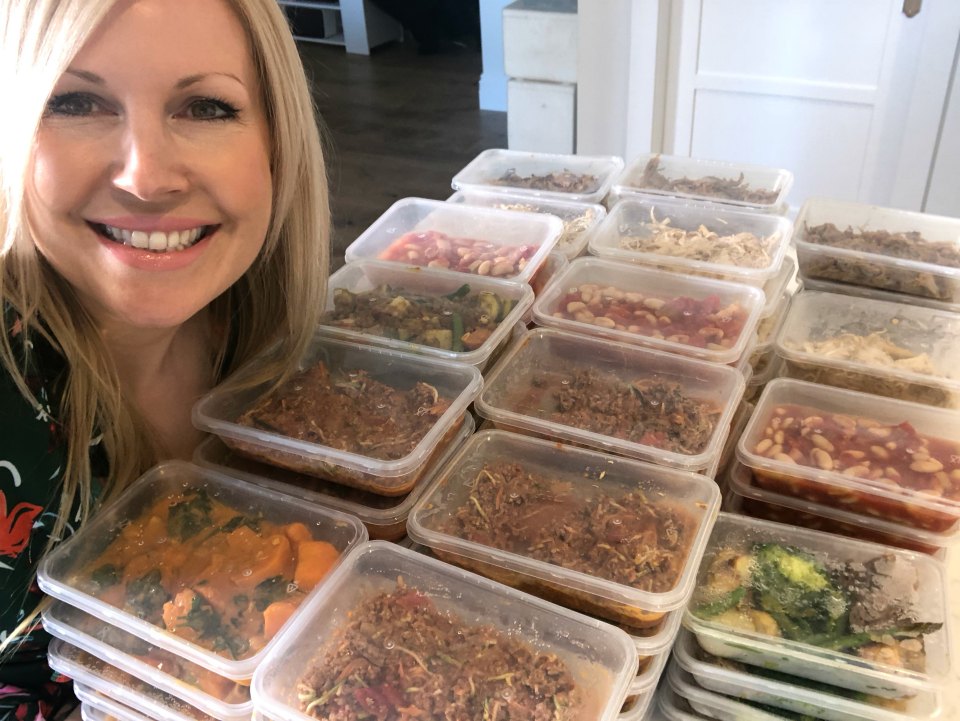 Mum takes 7 base recipes & turns them into 106 dinners
The Healthy Mummy meals are designed with a holistic approach, with no food group being cut out, everything in moderation and the most importantly, delicious!
This took me around 2.5 hours to do but means I don't have to cook again for a long time and because I am cooking in bulk I am saving so much money – so although it is hard work  – it is 100% worth it!
The details
I spent $131.55 on food
I made 7 base recipes
I made 106 dinners
All meals were made in BULK and SLOW COOKED
All food is healthy and yummy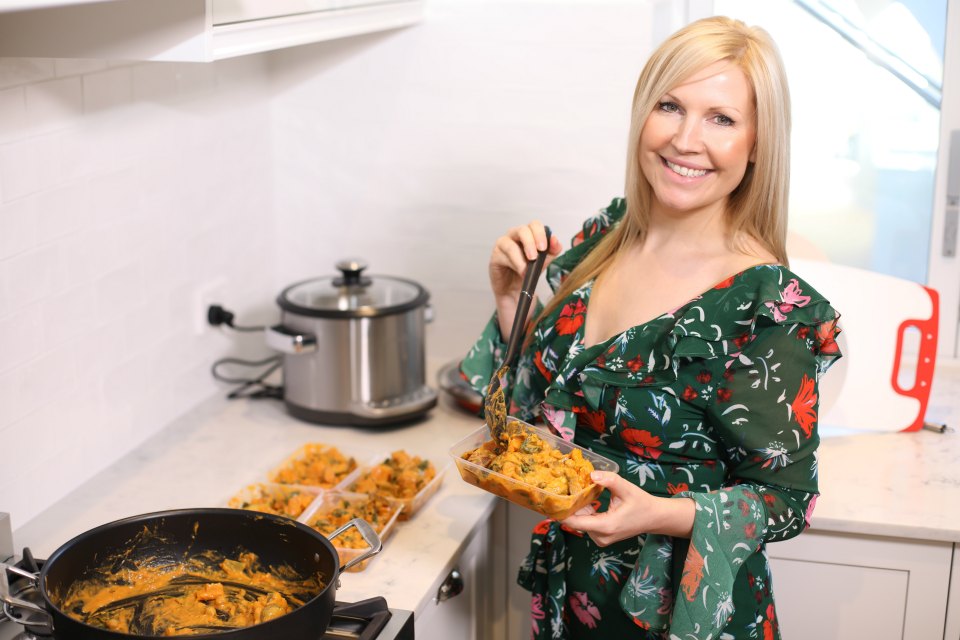 What base recipes I made
All of the meals came from the 28 Day Weight Loss Challenge and you can see over 4,000 recipes in the challenge when you join. We also give away one recipe below!
BASE RECIPE 1: Greek White Beans ($0.94 per serve)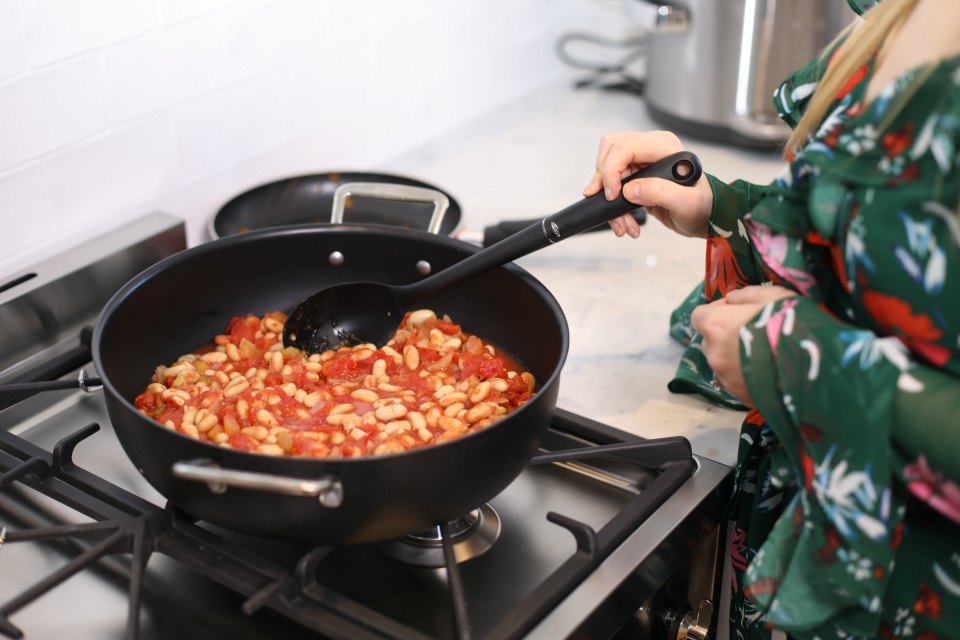 TURNS INTO:
Greek White Beans with Avocado Toast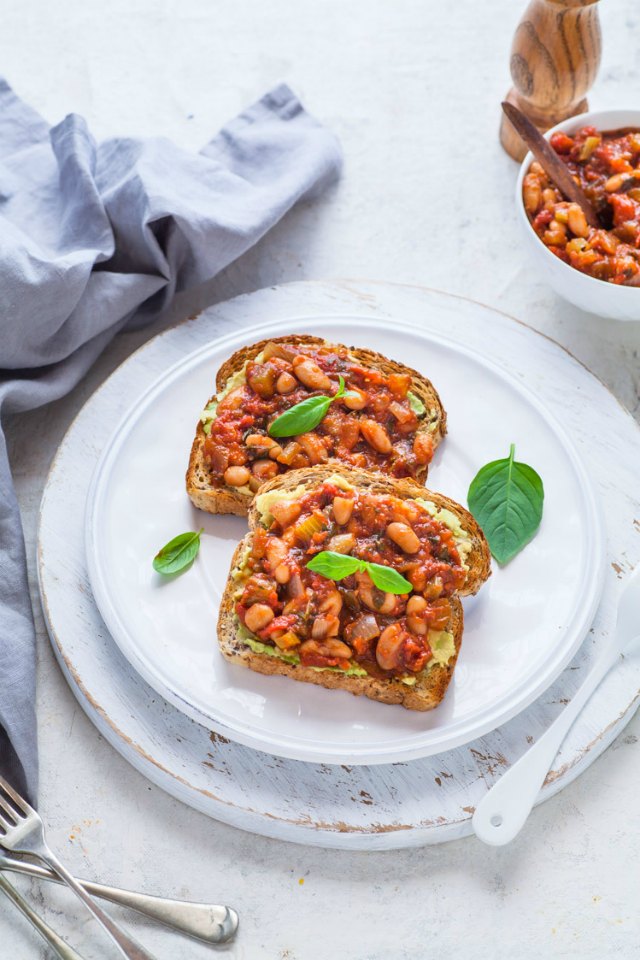 Mushrooms and Mashed Greek Bean Wrap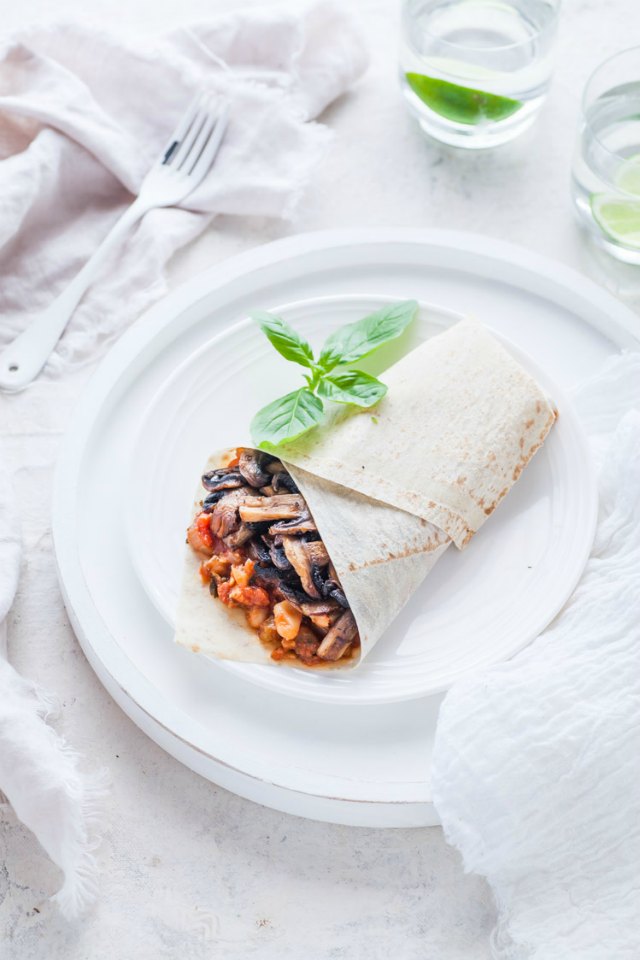 Greek Bean, Chorizo and Tomato Salad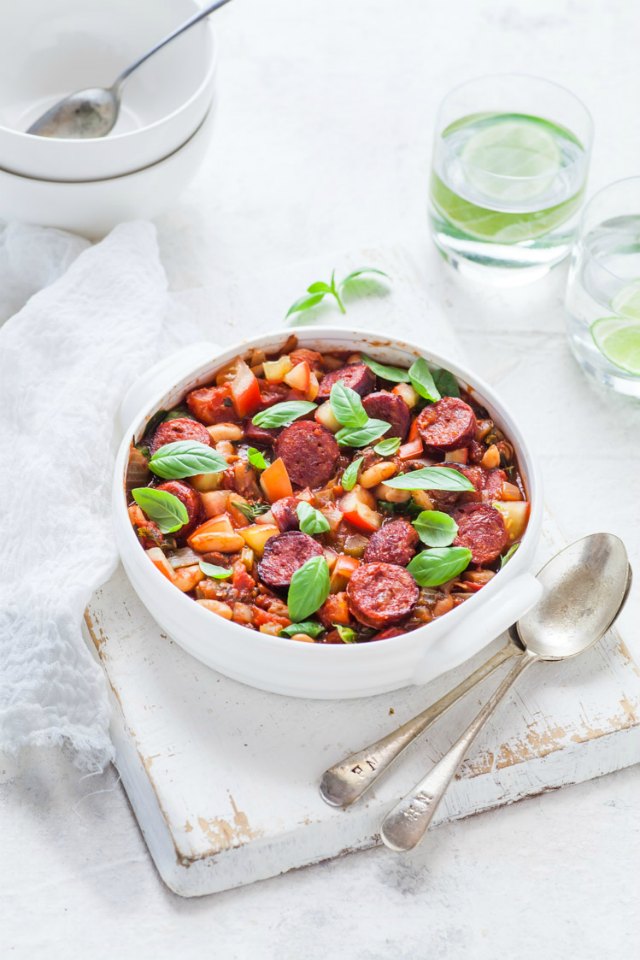 Greek White Bean Salad Pita Pockets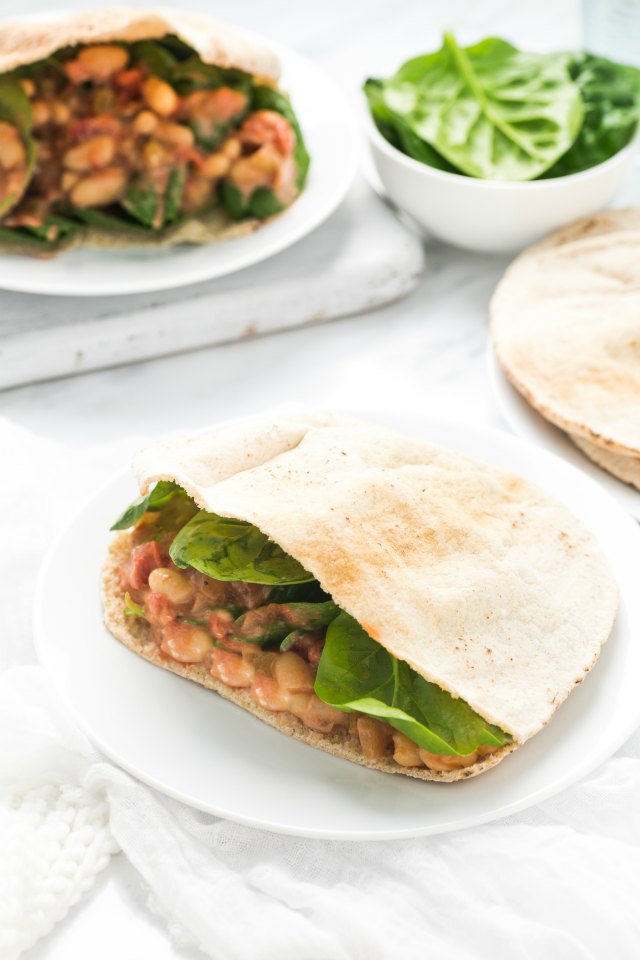 Beef, Greek White Beans and Corn Salad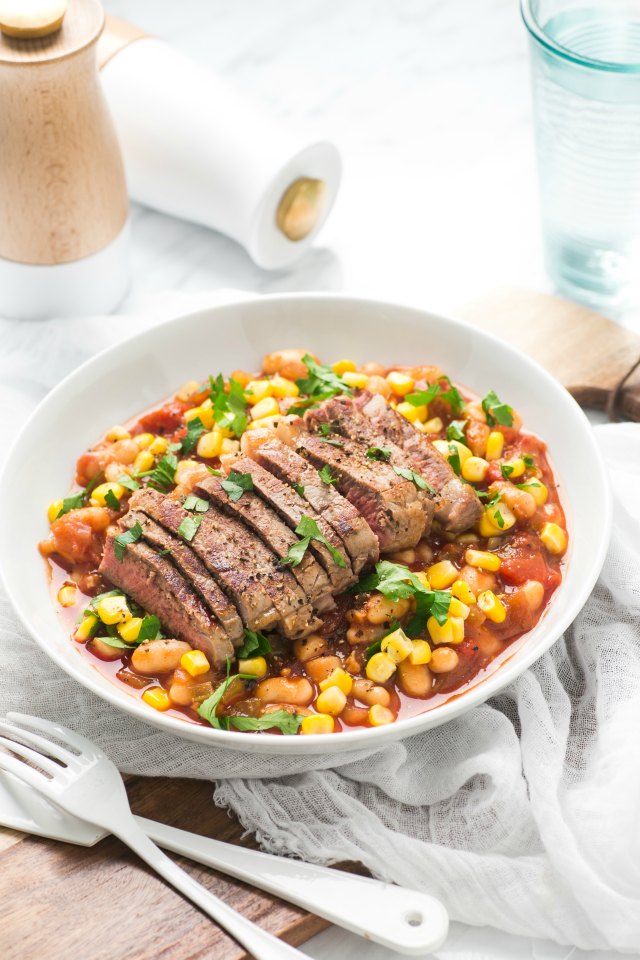 BASE RECIPE 2: Lamb & Roasted Veg ($2.12 per serve)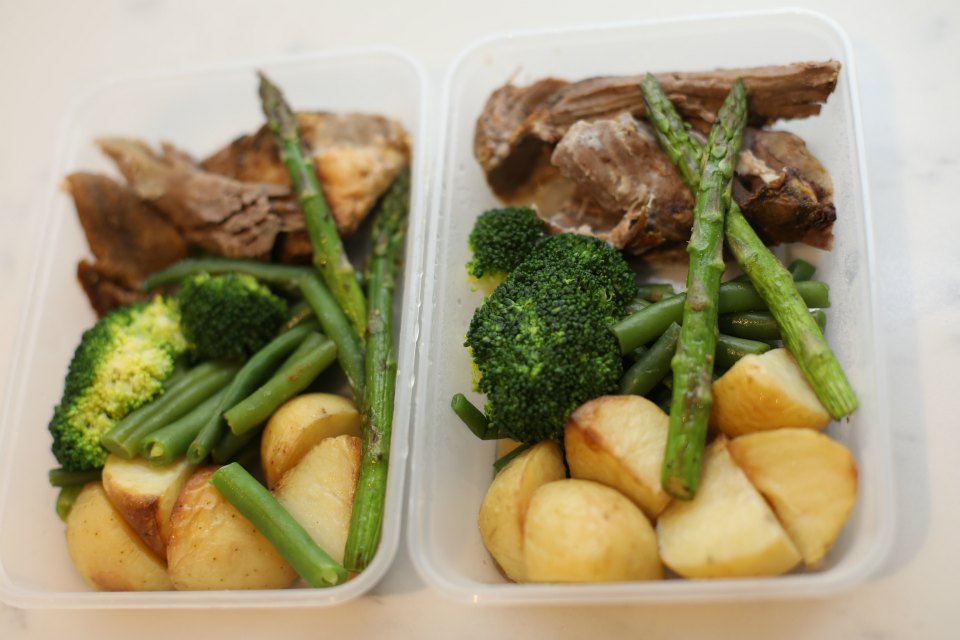 TURNS INTO:
Lamb and Roasted Lemon Thyme Greens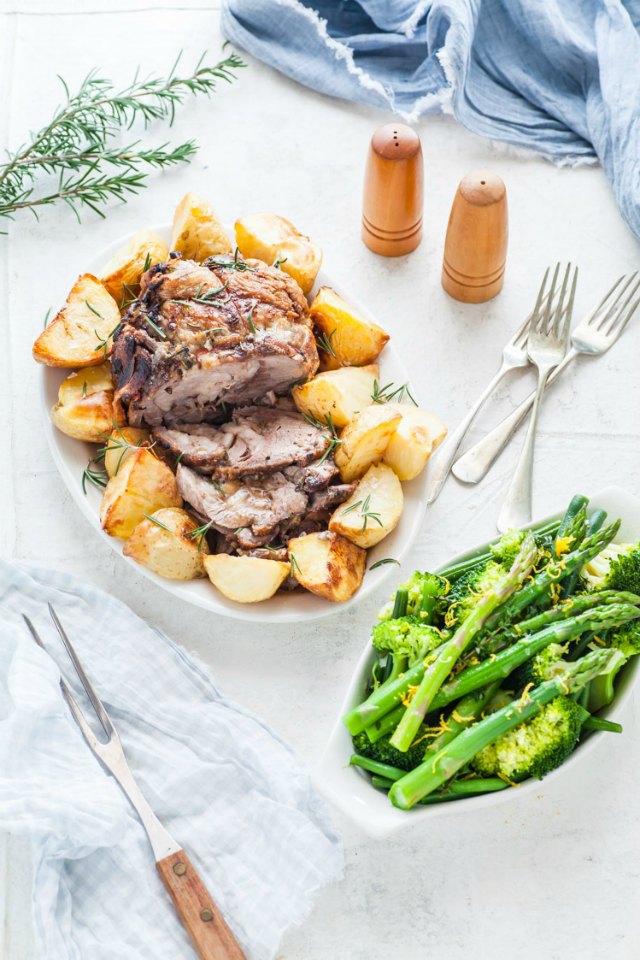 Lamb and Vegetable Aioli Salad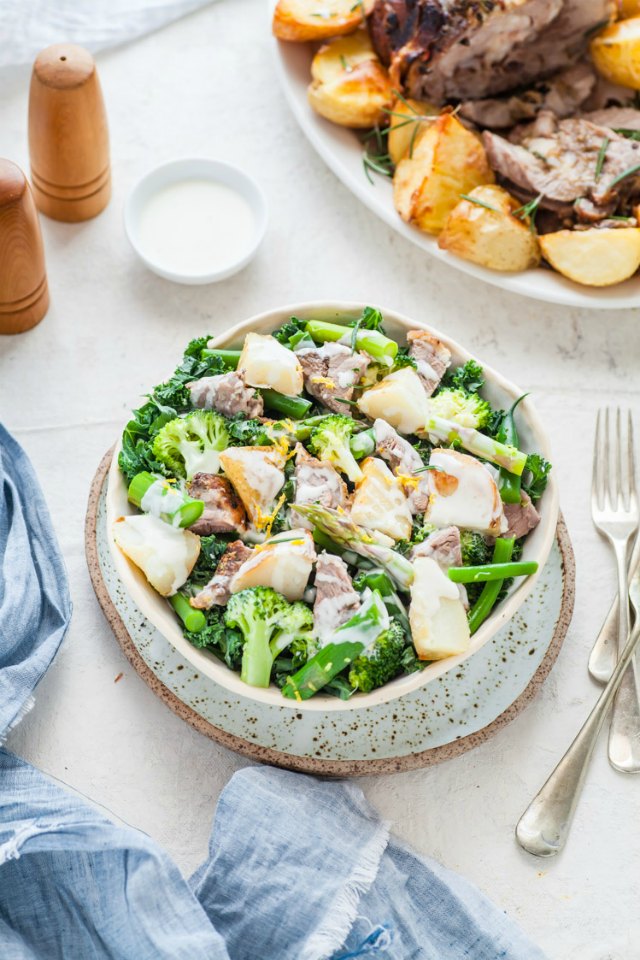 BASE RECIPE 3: Lamb and Lentil Curry ($1.99 per serve)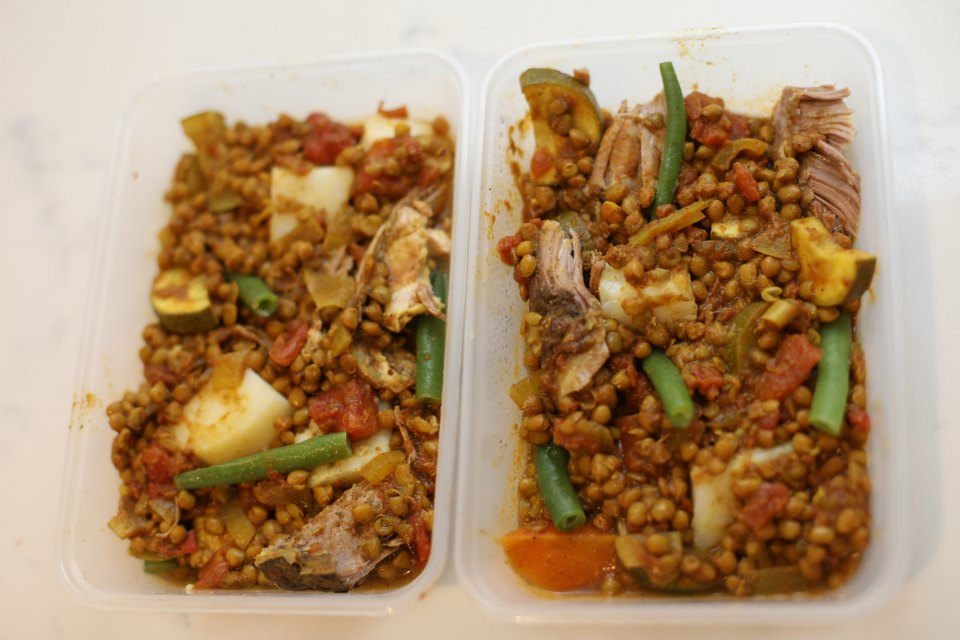 TURNS INTO:
Lamb & Lentil Curry with Yoghurt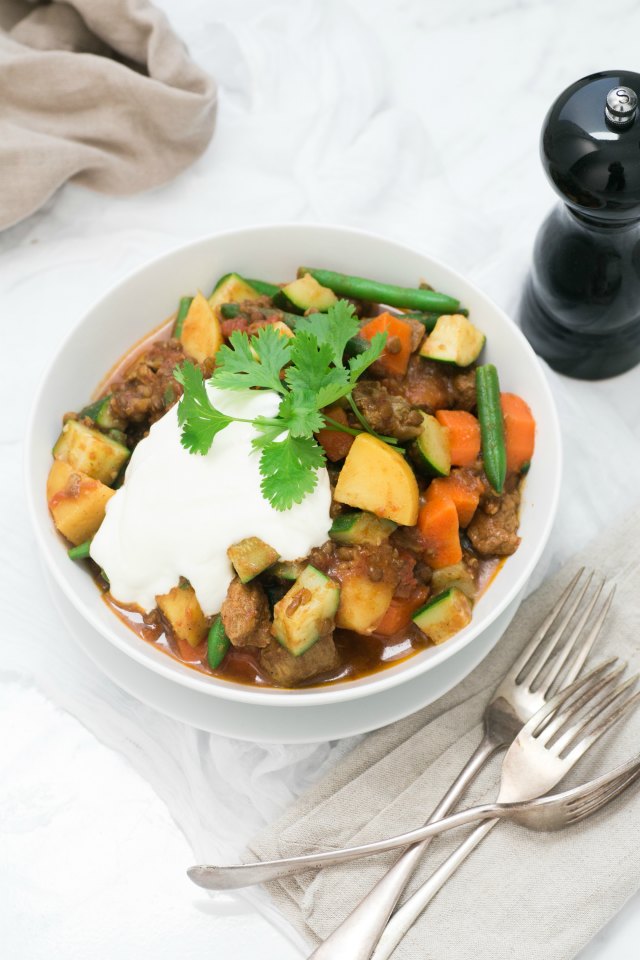 Lamb and Lentil Curry Pasties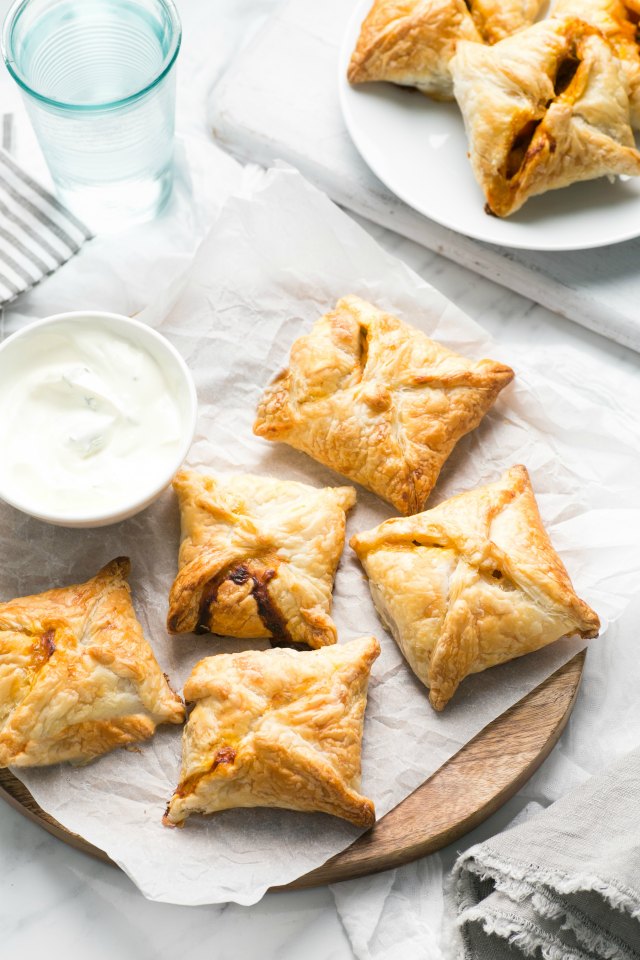 Lamb and Lentil Curry Stuffed Eggplants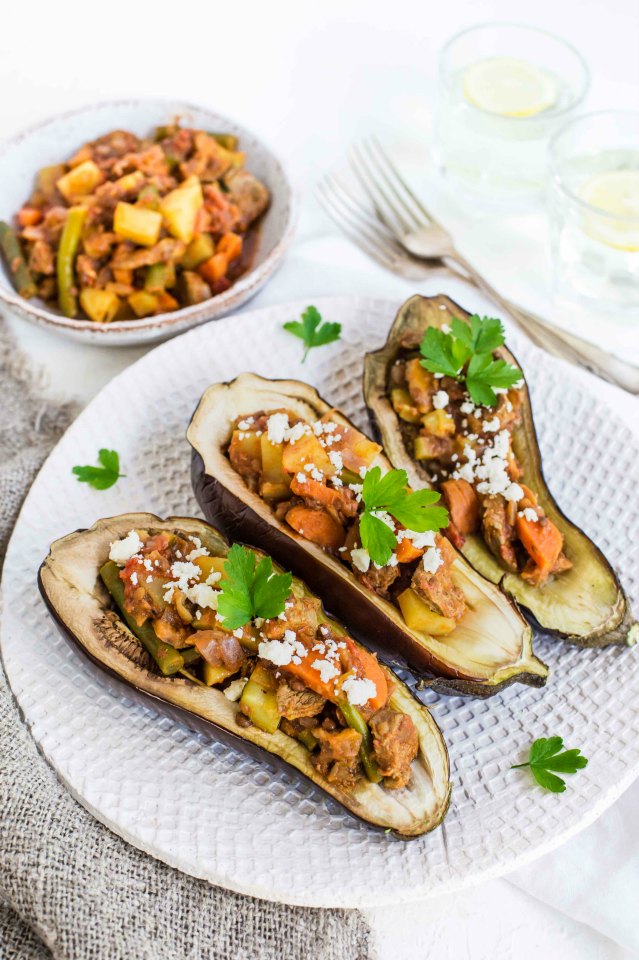 BASE RECIPE 4: Cajun Chicken ($0.83 per serve)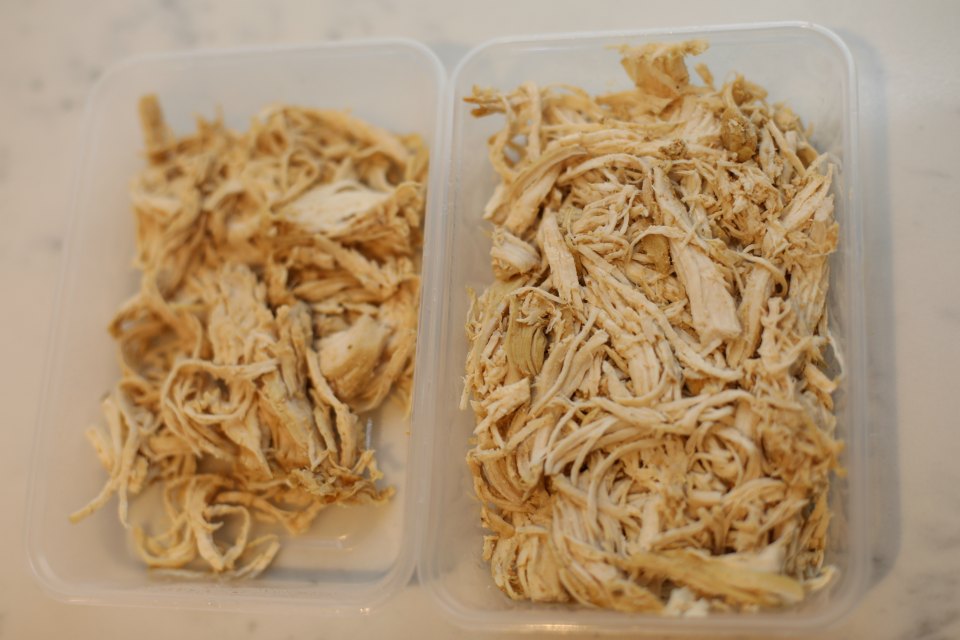 TURNS INTO:
Cajun Chicken Veggie Salad bowl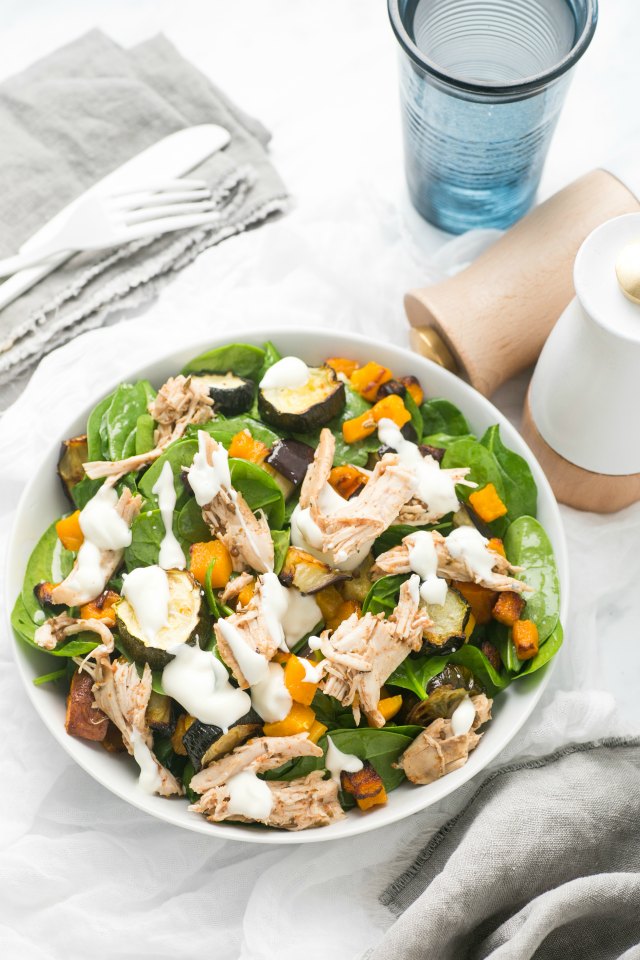 Cajun Chicken and Roast Vegetables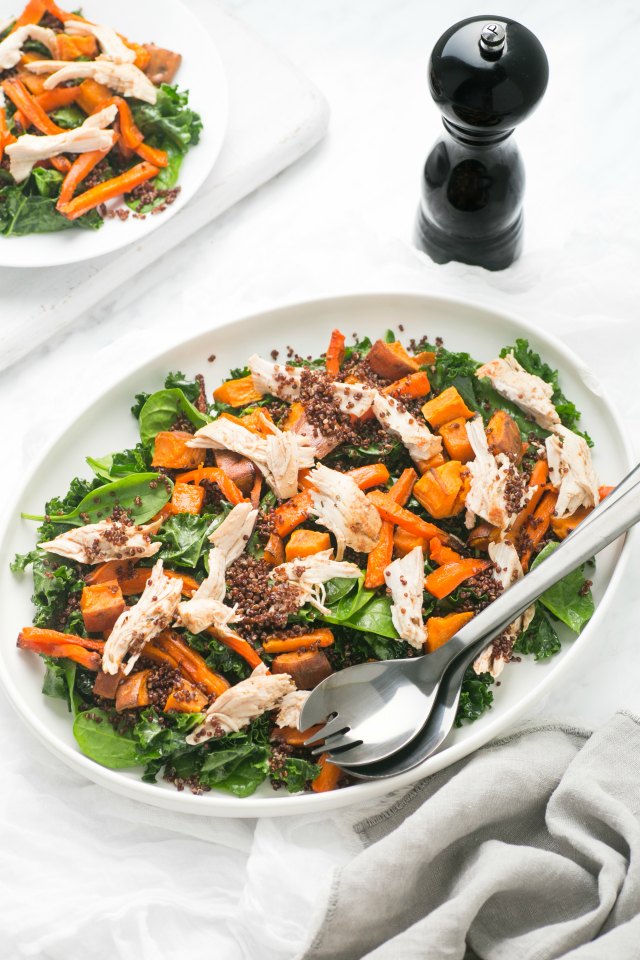 Cajun Chicken Pizzas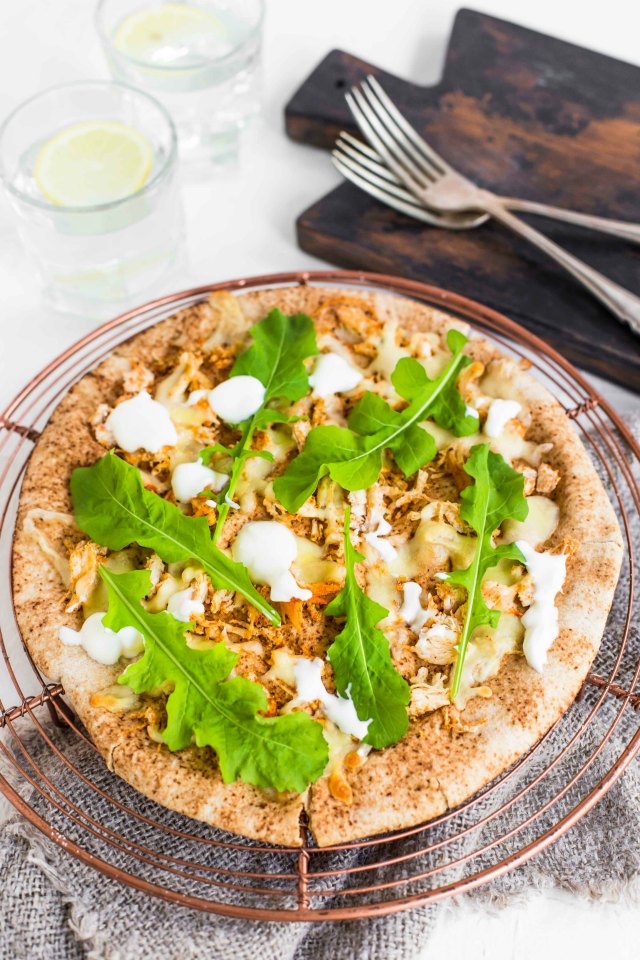 BASE RECIPE 5: Savoury Mince ($1.34 per serve)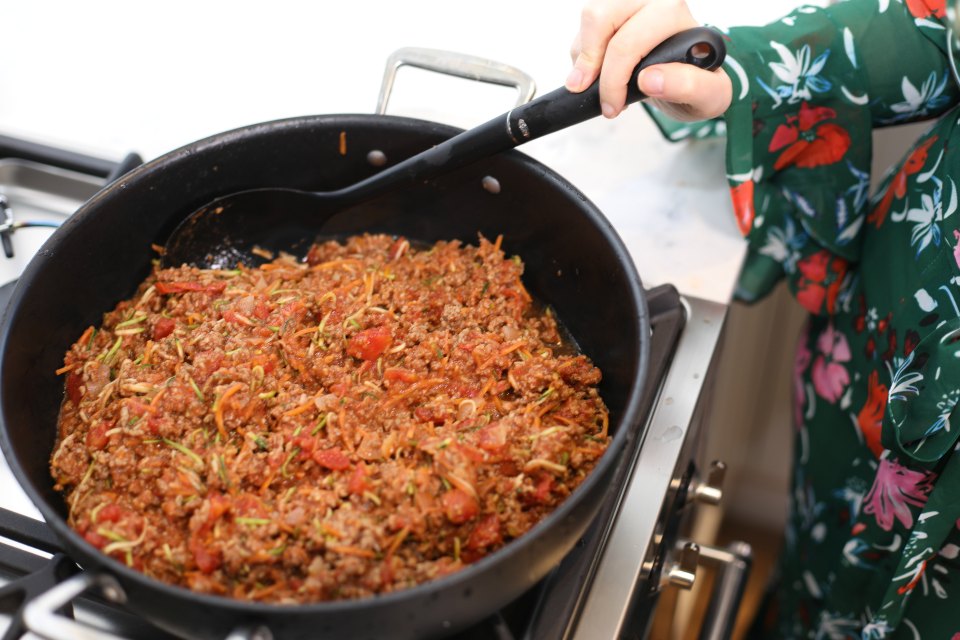 TURNS INTO:
Savoury Mince Wraps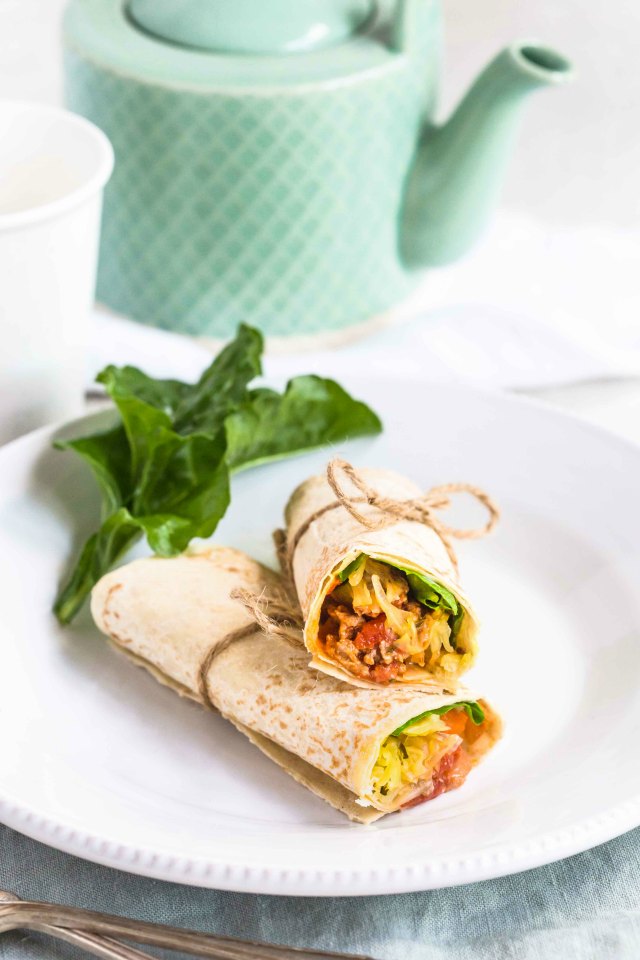 Crunchy Salad with Spicy Savoury Mince
Cheesy Spinach Savoury Mince Bake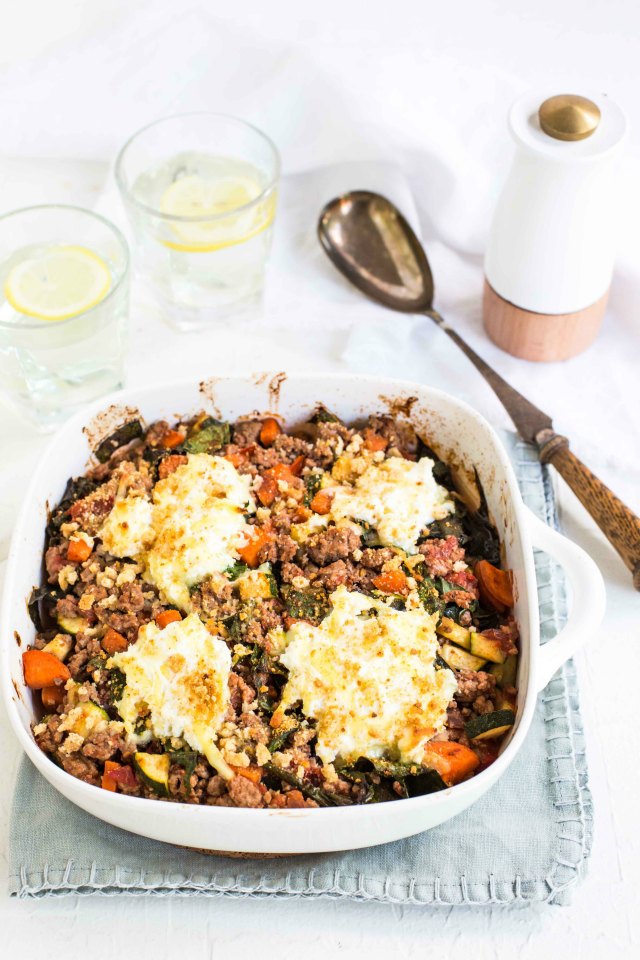 Potato Topped Savoury Mince Pie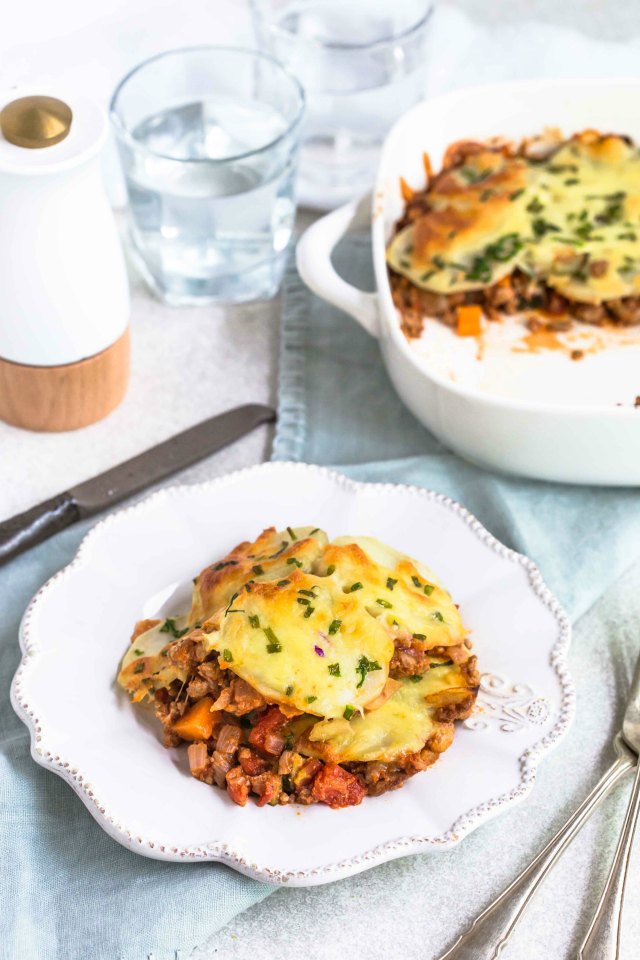 Middle Eastern Mince Pizzas with Minty
Tomato Salad
BASE RECIPE 6: Pulled Pork ($0.67 per serve)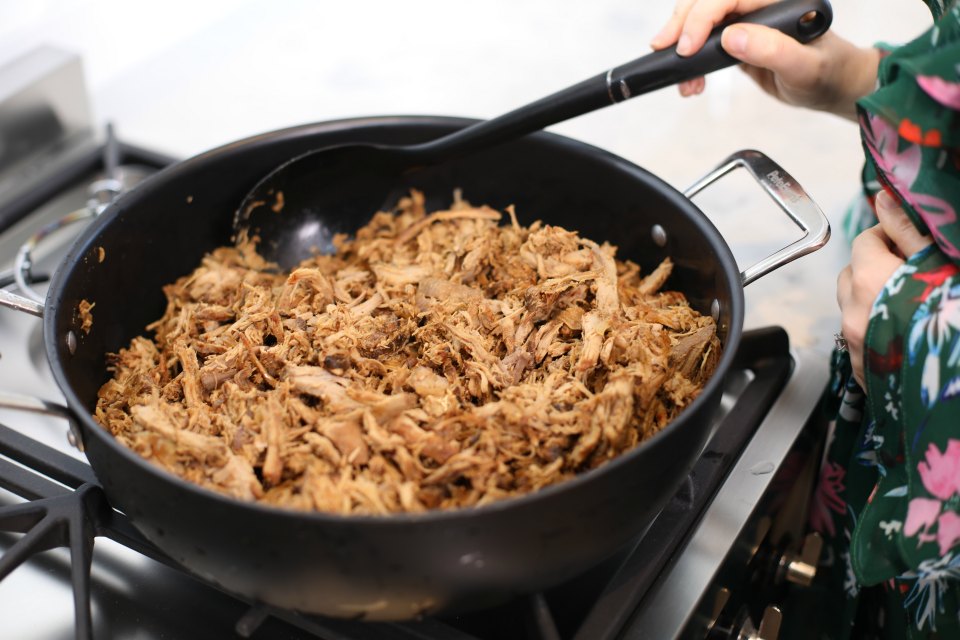 TURNS INTO:
Pulled Pork Pitas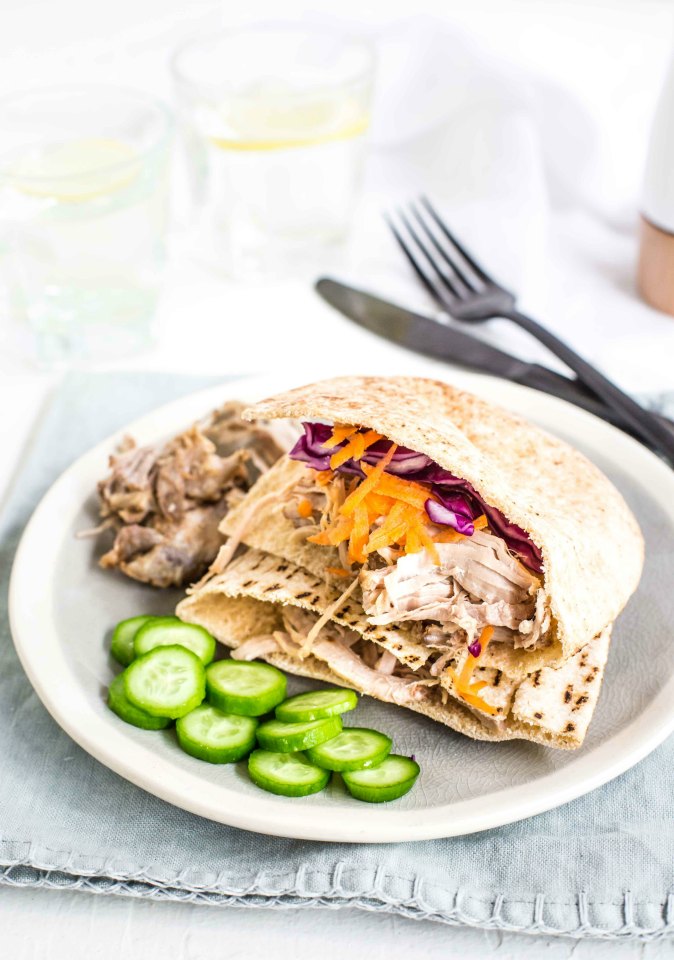 Pulled Pork and Tzatziki Salad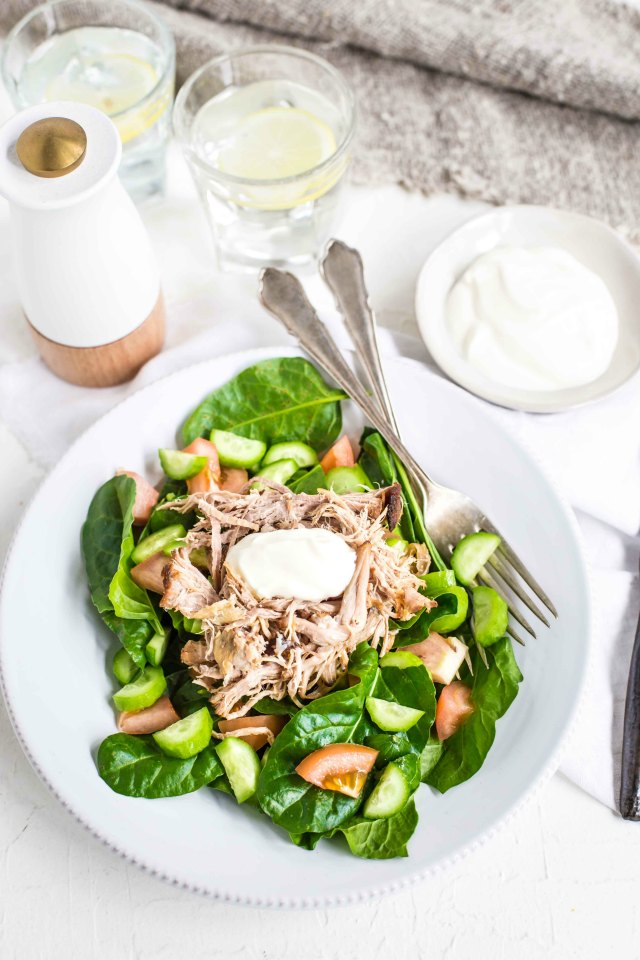 Pulled Pork and Spinach Sloppy Joes
Pulled Pork with Kale Salad & Rice
BASE RECIPE 7: Sweet Potato, Eggplant & Chickpea Stew ($2.08 per serve)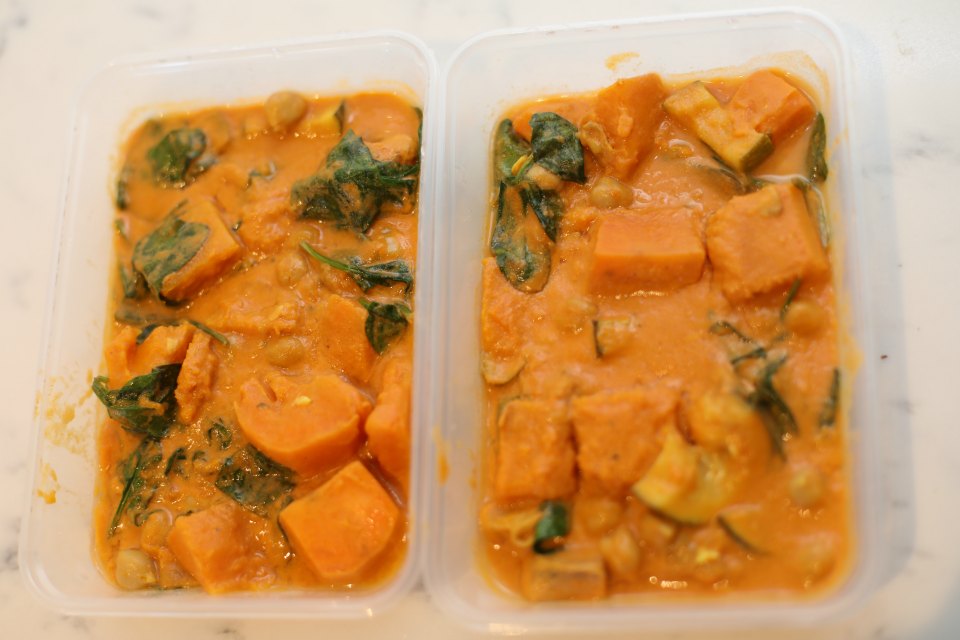 Find this recipe HERE
Ingredients
1 Tbsp olive oil 20ml
2 cloves garlic, crushed 6g
1 peeled & diced sweet potato 160g
1 cup pumpkin, peeled & diced 120g
1 medium eggplant, peeled and diced 400g
2 tsp turmeric 2g
2 tsp cumin 2g
½ tsp cayenne pepper 0.5g
400g tinned chickpeas, rinsed & drained
1 diced zucchini 110g
400g tinned tomatoes
200ml reduced fat coconut milk
2 Tbsp tomato passata 40ml
2 Tbsp apple cider vinegar 40ml
2 cups baby spinach 60g
Method
If preparing on the stovetop:
Heat the olive oil in a saucepan over medium heat. Add the garlic and cook for 30 seconds.
Add the sweet potato, pumpkin and eggplant and cook for a minute or two. Stir through the turmeric, cumin and cayenne pepper.
Add the chickpeas, zucchini, tinned tomatoes, coconut milk, tomato passata and apple cidervinegar. Stir to combine, breaking up the tinned tomatoes if needed. Bring to a boil, then reduce to a simmer for 30 minutes or until the veggies are tender.
Add the spinach in the last 5 minutes of cooking and stir through until wilted.
If preparing in a slow cooker:
Place all ingredients, excluding the baby spinach and coriander in the slow cooker dish and cook on low for 8 hours.
Stir through spinach just before serving, to wilt.
TURNS INTO:
Eggplant and Chickpea Stew
Sweet Potato, Eggplant and Chickpea Pie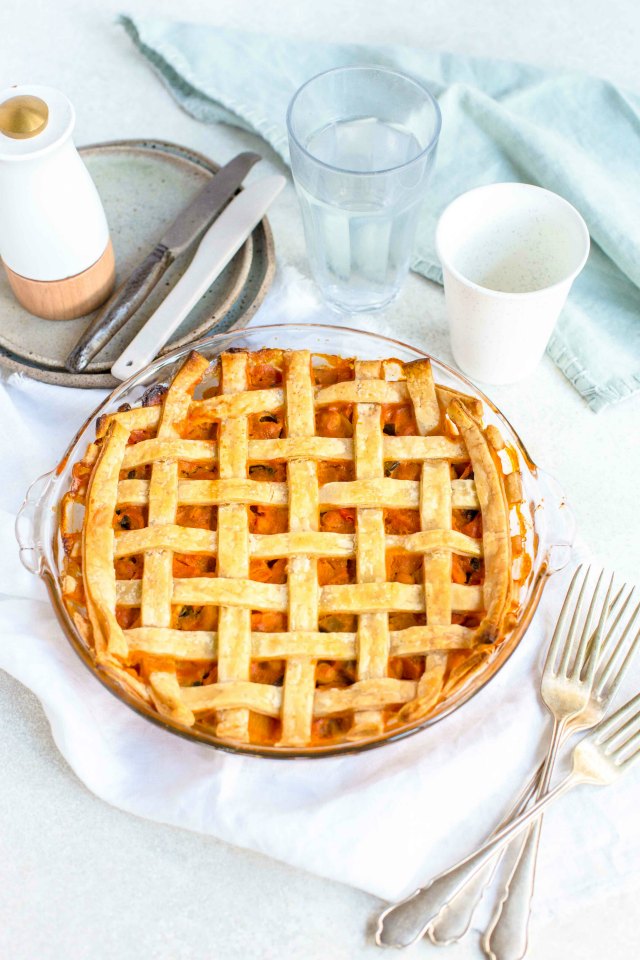 PLUS get a FREE Slow & Bulk Cooking recipe pack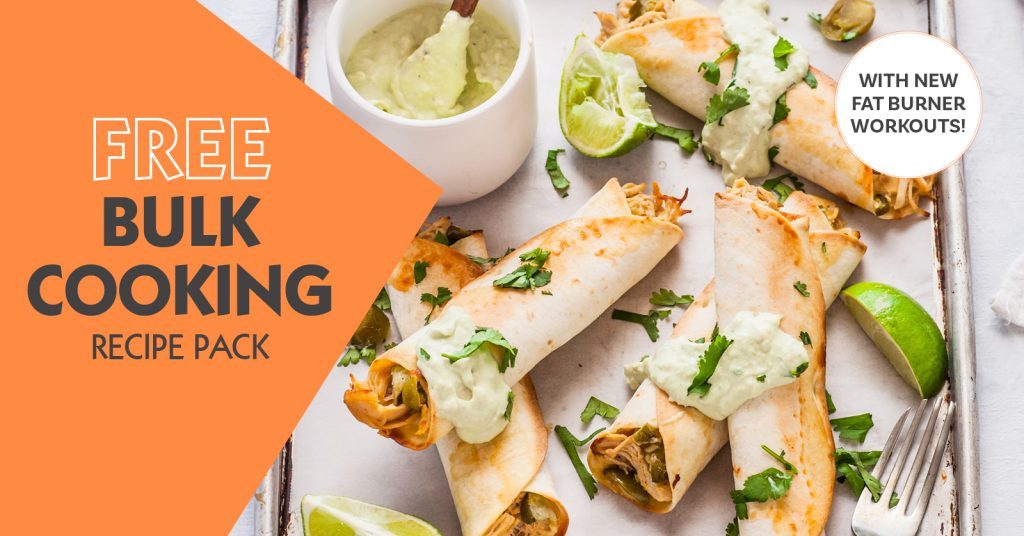 My tips on how to save MORE money when meal prepping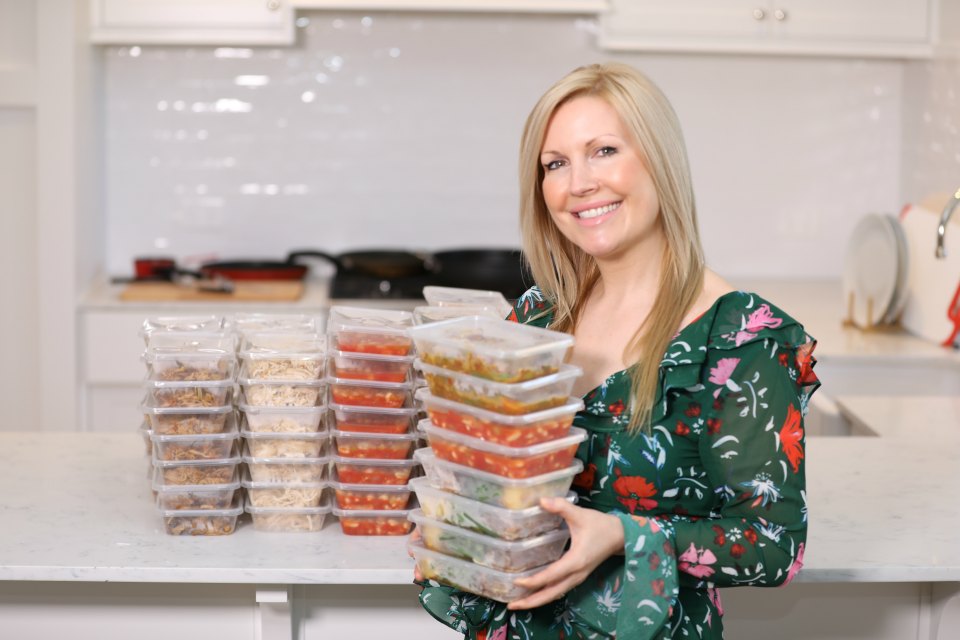 Prepare your vegetables and marinate meats the night before. This will intensify the flavours and make the meat more tender.

Feel free to skip searing off your meats before placing them in your dish. It really doesn't make much difference to the texture of the meat if you're slow cooking. The same goes for onions. Just cut them smaller beforehand.

Greens are best added in the last 30 minutes of cooking, otherwise they tend to lose their colour and go very limp.

As soon as you have finished slow cooking a meal, portion it into small, airtight containers, and cool in the fridge. Once cool, place in freezer for a later date.

Have appropriate storage containers and label what you've prepared.
Results from mums using The Healthy Mummy Plans
Sascha Farley
Sascha says, "Over 30kg gone from using The Healthy Mummy 28 Day Weight Loss Challenges and maintaining it couldn't be more enjoyable"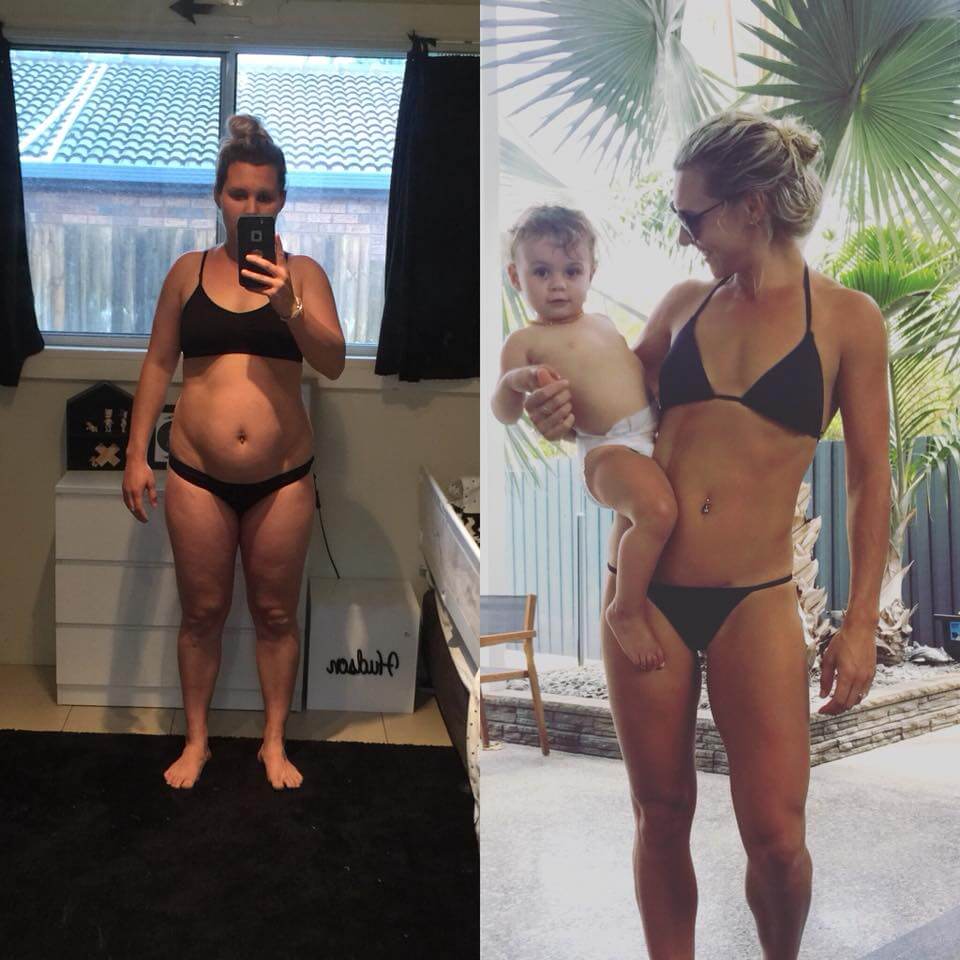 Charlotte Leorke
Charlotte has gone from 110.5kg to 80kg, losing 30.5kg!
She says, "Since joining #teamhealthymummy my biggest achievement would have to be how far I've come in my presence of mind. I now have next to no worries on what people think of me."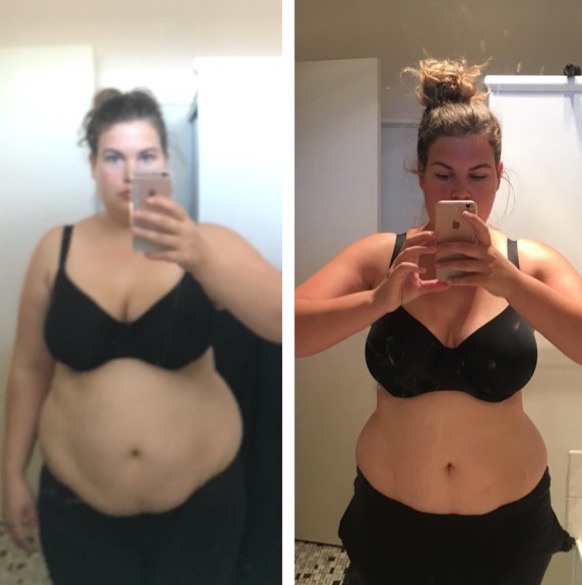 Renee Harrison
Mum Renee from Central Queensland has overcome depression and anxiety stemming from an abusive relationship and transformed her body losing 51kgs.
She says "previously I lived day by day, but now I embrace life as it were my last day on the earth!".