Mum Takes Baby Wearing To Superstar Level
When I became a Mother, a switch flicked on inside of me: the multitasking switch. We don't know how, we don't know when; it just happens.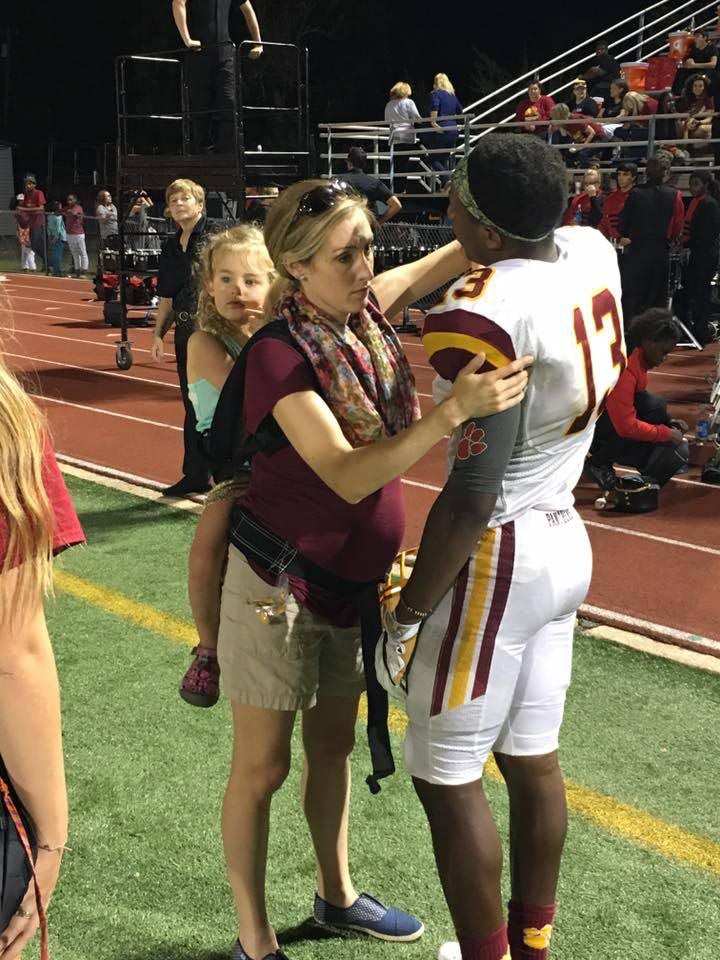 Image source: babble.com
So is the case with this multitasking Mum. A Mother, but also a physician.
When I saw this photo of Dr. Megan McMahan Meir this week, I saw an absolutely fabulous Mum doing an incredible job of multitasking. You see, her babysitter cancelled on her last minute; which is the pits if you're going out with girlfriends but for work: annoying. With her husband out of town for work himself, and being last minute, she strapped her 3 year old daughter to her back and got to work. Oh, did we mention she is also 35 weeks pregnant? What a superstar!
The photo, shared on September 2, went viral overnight with over 5000 shares. Dr. Meir initially shared it in an online physician mums' group because she knew other doctor mums would understand. Sometimes you have to do what you have to do. She says "I feel like this picture represents what all doctors/working moms do every day. This pic is from a Friday night when I had my 3-year-old on my back, 35-week-old baby in my tummy, and a hurt kiddo in front of me. I kept my girls safe while I took care of my team."
I know if I took my 3 year old to work with me, I would get nothing done. We salute you, Megan. I suppose you never really think about your doctor having children who need them, while you need them. What an amazing mum you are!