Mum who lost 29kg reveals how she transformed her booty in JUST 30 DAYS!
The countdown to summer is on! And we ALL want to look our best in our bikinis on the beach. So, it's important to start working on our problem areas as soon as possible.
Mum-of-two Brittany Carter was dreading the approaching sunny season, as she didn't feel comfortable with her booty in her swimmers.
BUT this inspirational mum has managed to transform her booty in JUST 30 DAYS!!! Find out how she did it…
Brittany has lost an INCREDIBLE 29kg following the 28 Day Weight Loss Challenge. She admits that before, she would binge eat on McDonalds or KFC, sometimes twice a day!
"I had a seriously unhealthy relationship with food. I joined the 28 Day Weight Loss Challenge in January 2017 and now I have a much healthier relationship with food," she says.
"However, I still disliked my saggy mum bum and wanted to tighten it."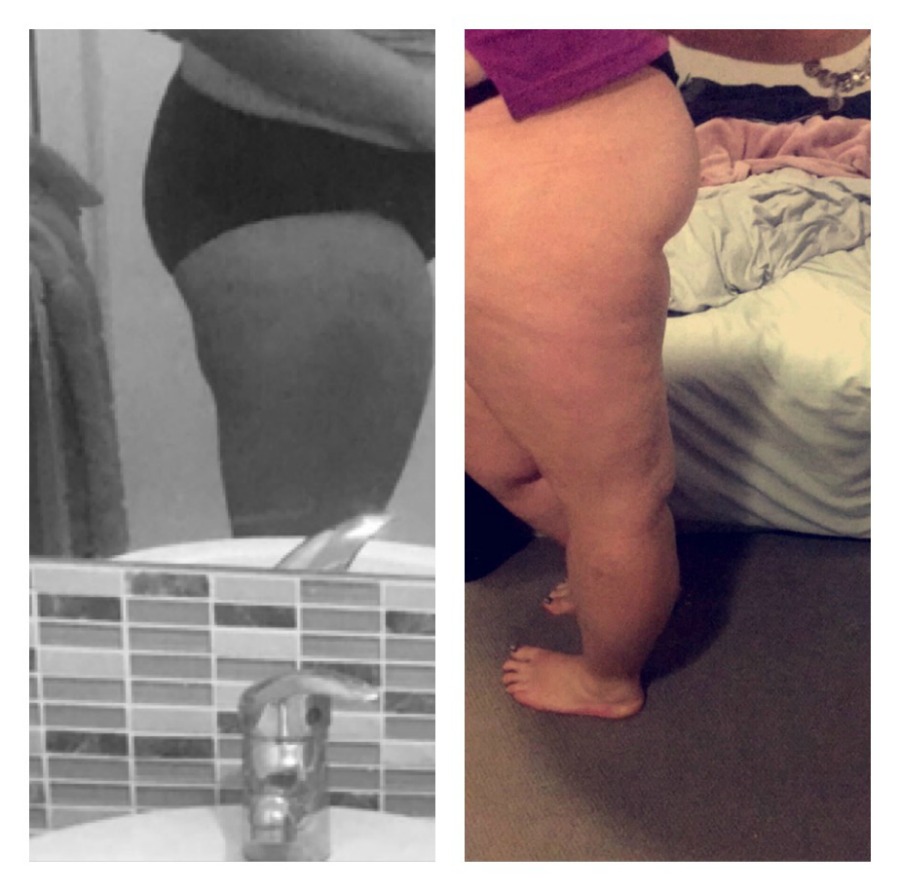 What Brittany did to tighten her booty in just 30 days!
1. Squat correctly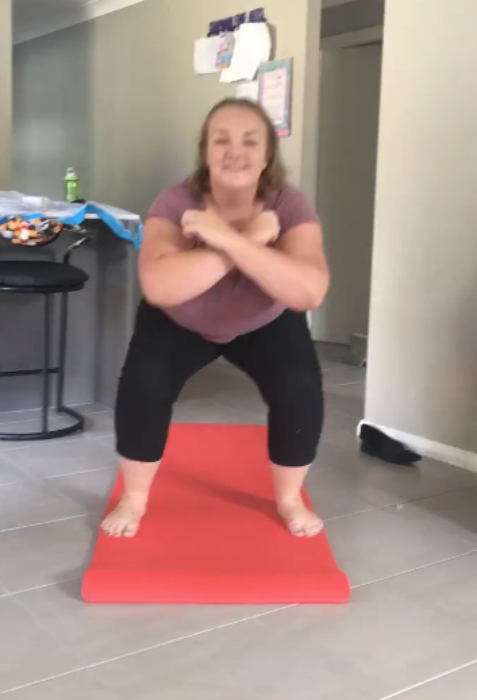 Brittany advises mums to squat whenever they can.
"Squat when you have the chance, whether you're cooking dinner, vacuuming, folding washing or making the bed. Just always drop a couple of squats when the thought comes into your head," says Brittany.
"Always check your legs are shoulder width apart, your back is straight. Good form means a tighter butt but also less risk of injury!"
Focus on engaging the muscle with each exercise. Get your technique on point before worrying about getting big numbers.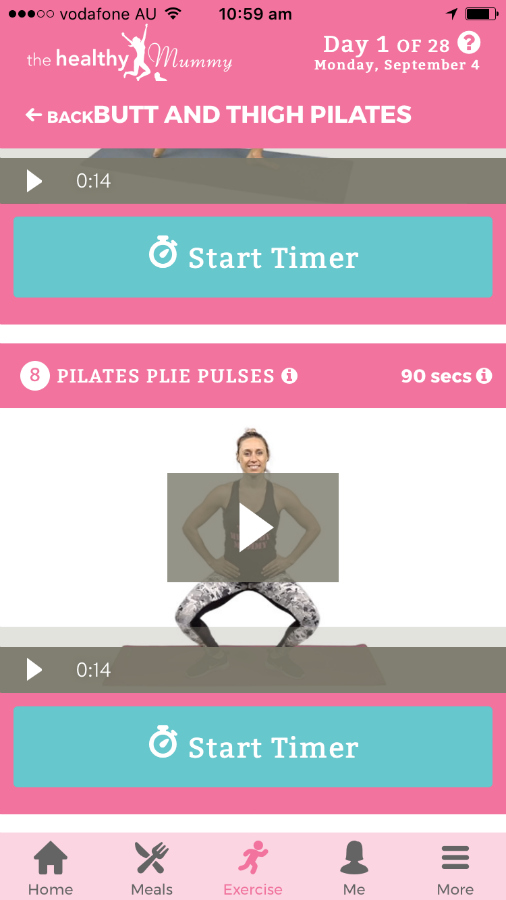 You can find a heap of booty (and thigh exercises) on our 28 Day Weight Loss Challenge exercise hub. What's more, we outline how you can perform these exercises CORRECTLY, and SAFELY while targeting those booty-muscles. You can sign up to our Challenge here.
2. Take progress pictures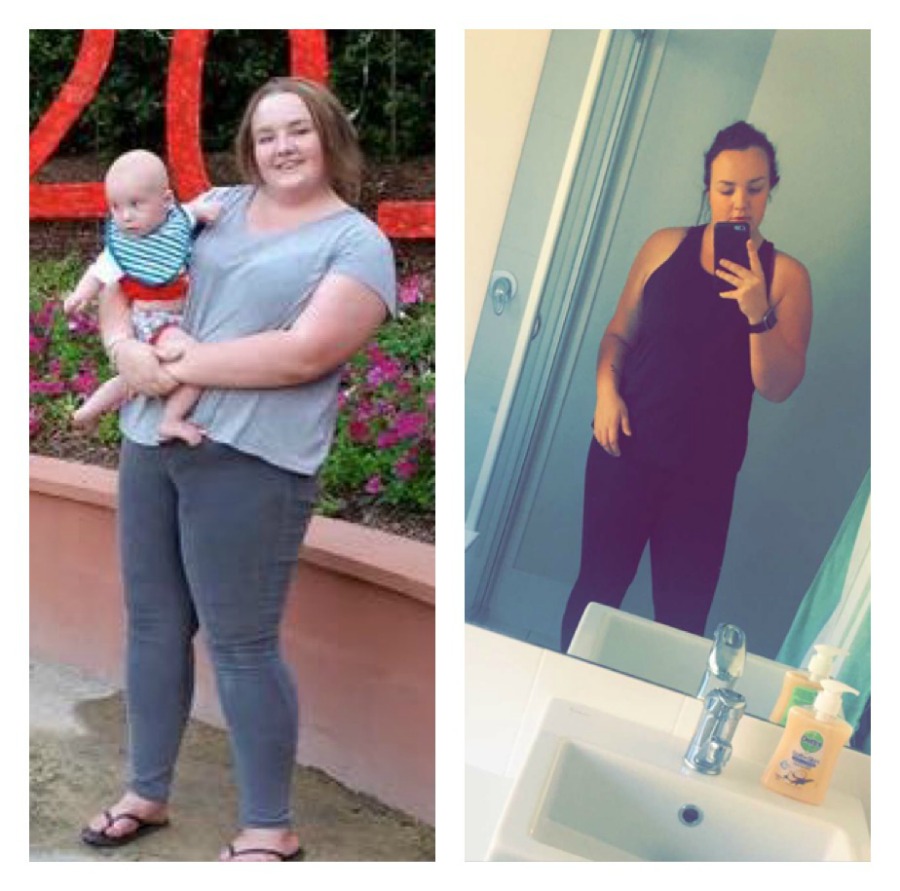 How far you've come is the best motivator when you are having a tough day or week. Each week you may only be seeing small achievements so it's important to step back and look at the bigger picture.
"Take before and after photographs as well as measurements to compare and see just how far you've come," says Brittany.
 3. Drink plenty of fluids
Brittany urges the importance of drinking water while you are working out to help hydrate your body.
"Keep them up! It's important to stay hydrated while you are working out. Plus, drinking lots of fluids helps banish the appearance of cellulite on your booty," says Brittany.
4. Stay committed
Brittany credits the butt and thigh exercises on the 28 Day Weight Loss Challenge App for helping get her booty in shape!
"It was a massive game changer! I saw improvements within seven days," she says. "Doing one squat or one exercise isn't going to make a big difference but if you stay committed you will get there.
"If you skip a day, you can catch up. Keep a calendar and keep yourself accountable."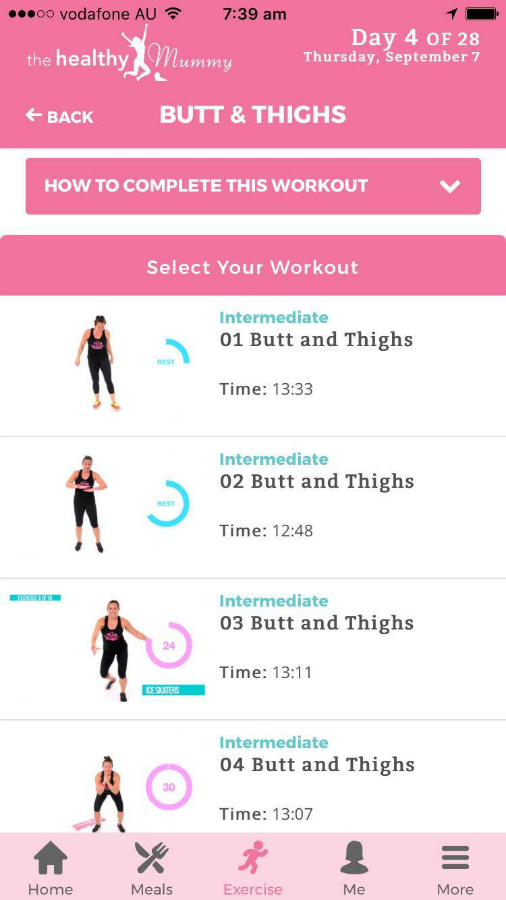 Our Butt and Thighs exercises are available for Challenge members and can be found on our App. We also have a range of booty toning exercises for September's 28 Day Weight Loss Challenge, which is the Budget Booty Challenge. To sign up, click here.
Brittany's fabulous 29kg weight loss story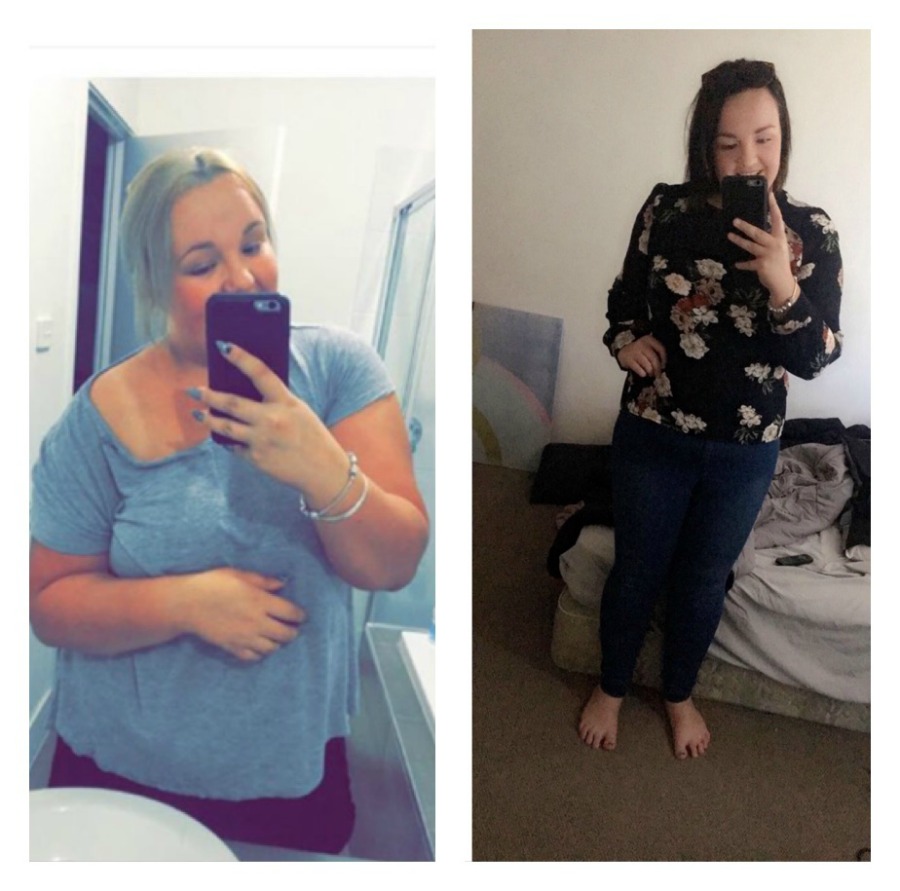 Brittany has lost 29kg following the 28 Day Weight Loss Challenge and she reveals that before she found The Healthy Mummy she would binge on fast food.
"Now, I have a much healthier relationship with food. I know what foods are beneficial and how many calories I should be eating. I'm conscious of what I eat every day, but at the same time I know about balance," she says.
"I have since joined a local PT group and I am a lot more happier and active."
Brittany admits before she signed up to the 28 Day Weight Loss Challenge that she felt depressed and anxious.
"To say I feel FABULOUS is an understatement. I feel the best I ever have," she says.
"Through The Healthy Mummy I've been able to lose 29kg and 130cm and I feel more confident and happy within myself."
Inspired to HIT your weight loss goals this September? Our Challenge can help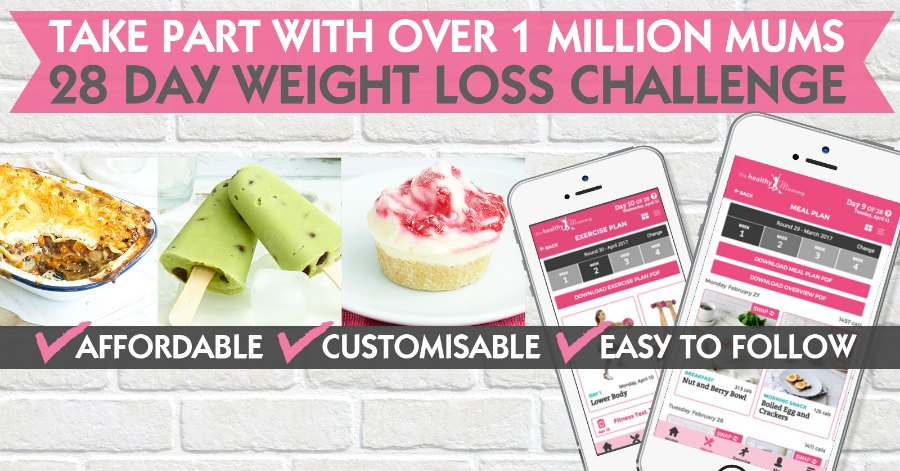 If you are inspired by Brittany's INCREDIBLE before and after pics and want to take charge of your own health and weight – then join our 28 Day Weight Loss Challenge TODAY.
Each month has a NEW Challenge theme and this month's theme is our Budget Booty Busting Challenge! Think fresh, healthy recipes and booty toning and tightening exercises programs!
With more than 3,500 delicious (and healthy) recipes, 350 exercises & 24/7 support – the 28 Day Weight Loss Challenge  is designed (and proven) to help busy mums like you lose weight!
Our program has helped mums lose up to 4 kilograms a MONTH!
To learn more about our challenge OR to join – click here.