This Mum Has Transformed Herself TWICE! 'I Told Myself I Have Done It Before, I Can Do It Again!'
Imagine how great it feels to reach your goals – but what happens when you're on your way there and things take a turn for the worst?
This is sadly what happened to this mum…
But her story doesn't end there. Chloe, who is an April Motivating Mum, not only lost the weight, she fell off course – due to an accident – and remarkably was able to pull herself back on track again.
The blog you are about to read is beyond raw, honest and oh so inspiring…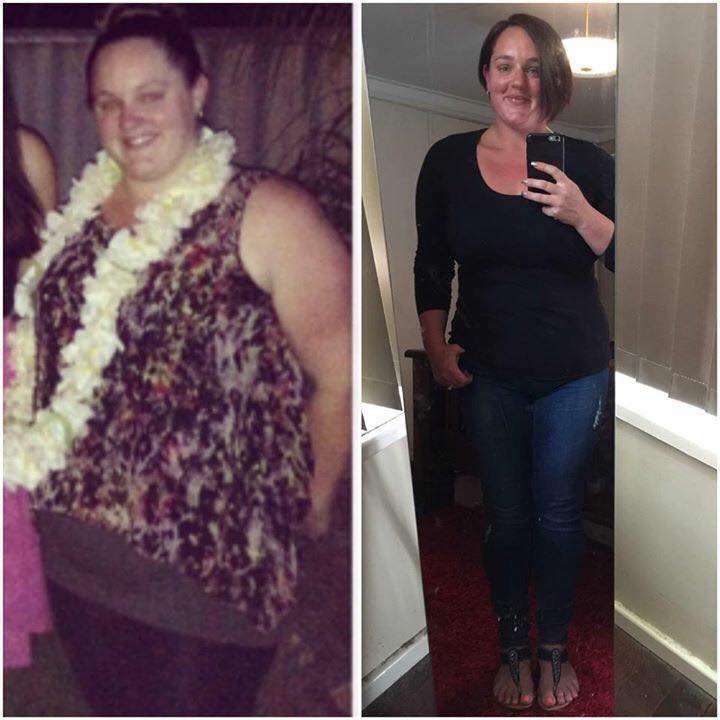 This is Chloe's INCREDIBLE journey:
This Mum Has Transformed Herself TWICE! 'I Told Myself I Have Done It Before, I Can Do It Again!'
Chloe is 30 years old and is a mum to four gorgeous kiddies between 11 and 2. Chloe is also one of The Healthy Mummy's Motivating Mums for April!
Since July 2015, Chloe says she's been totally 'hooked' on the 28 Day Weight Loss Challenges and using The Healthy Mummy Smoothies. Despite Chloe's INCREDIBLE body transformation; her journey has not always been so easy. Nor, has it been without set backs.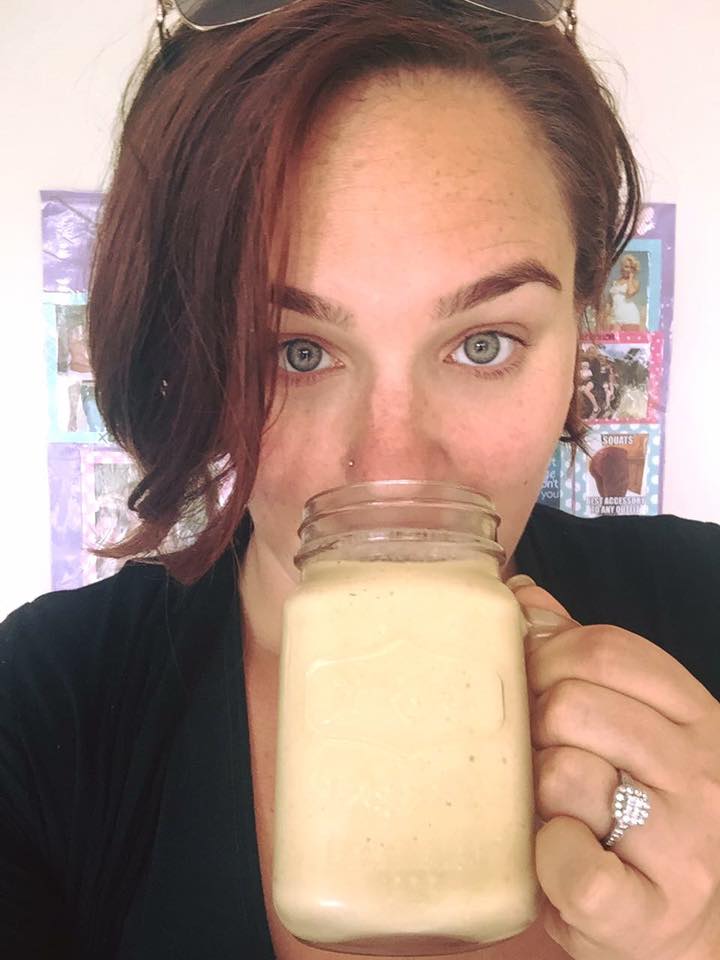 'Losing' Her Way
Chloe originally jumped on board with The Healthy Mummy in 2013, and lost an incredible 28kgs*. However, after a car accident – the gorgeous mum 'lost her way'.
Chloe says, "I had originally started on the program back in 2013, and lost 28kgs!
"But after a car accident, I lost my way after a few months of feeling frustrated that my love for the gym I had finally built up was taken away from me.
"And due to loss of income, I could no longer afford the smoothies which was devastating, as the smoothies are my life saver; being a terrible meal skipper. "
Baby Number 4
Given Chloe's tough year, the news of baby number 4 couldn't of been more exciting and uplifting.
Chloe says, "Then I got pregnant with my youngest in 2014, and I knew that enough was enough. I had complications in all of my previous pregnancies with pre-eclampsia and pregnancy induced hypertension.
"I was determined to make it my healthiest pregnancy ever. 
"I started out lightly following the The Healthy Mummy Program again utilising the free recipes and the Pregnancy Smoothie.
"I had the healthiest pregnancy ever!
"My blood pressure was in the best numbers of any of my previous 3 pregnancies, I put on the least amount of weight as I wasn't turning to quick easy and unhealthy options."
The Healthy Mummy Support Group
After the birth of Chloe's baby girl, she joined The Healthy Mummy's Facebook Weight Loss Support Group. After seeing all the incredible transformations from other mum's within the community (and reading their amazing stories), Chloe was feeling inspired!
Chloe says, "Reading everyone's inspirational stories…I started to reflect on how amazing this program had been for me the couple of years prior and I decided this was it!
"I was sitting at 133kg and I felt like a shell of myself. I couldn't convince myself any longer that I was 'ok' with how I looked and felt about myself!
"I told myself I have done it before, I can do it again! I came to terms with the fact that I couldn't step foot in a gym, so I found exercises that worked around my injuries.
"I knew if I wanted this bad enough that I had to make it work and not let the excuses play a part in me achieving my goals!
"For my kids, for my partner and most importantly FOR ME!"
Chloe says, "I will never be a person who says it has been easy, I am not perfect (what is perfect anyway?), I have had great days and not so great days and I have still had moments where old habits have creeped in.
"But this program has given me so much! So many things that no other program has."
How The Healthy Mummy Has Helped Chloe:
1. Works Around Family
"It works around my family! They love the food and they love helping me make the food. I'm not having to eat seperate meals to them which was so important to me! And this comes from someone with  the fussiest then 6yr old I have ever known."
2. No Starving
"I'm not starving myself! Which for me is so important as I LOVE my food!"
3. Yummy Food
"I am not eliminating the things I love! I just have healthier, cleaner and fresher options! Have you seen the Healthier Tirimisu? OMG YUM!"
4. Save Money On Groceries
"I am saving money on my shopping each week! And saving so much time being able to meal prep for the week ahead. Knowing what I am making each day with the customisable meal plans and having quick options to grab on the go on those crazy busy days."
5. Feel Like Yourself
I am still me! Just a better version of me! I'm not having to make drastic changes and become a different type of shell of myself. I am able to put a party on at our house and serve amazing food and have everyone love it (Mexican Lasagna is always a win!)
6. Community Support
Most importantly the COMMUNITY SUPPORT! The constant encouragement of everyone, the bravery of all the women sharing their stories and being so raw and honest makes you realise you are not alone! 
Chloe says all of these things helped her to understand her personal worth and better yet, believe in herself.  Chloe admits, even though she puts her partner and children above all; she has now gotten to a place where she feels comfortable to spend some time focussing on her self – which is AMAZING!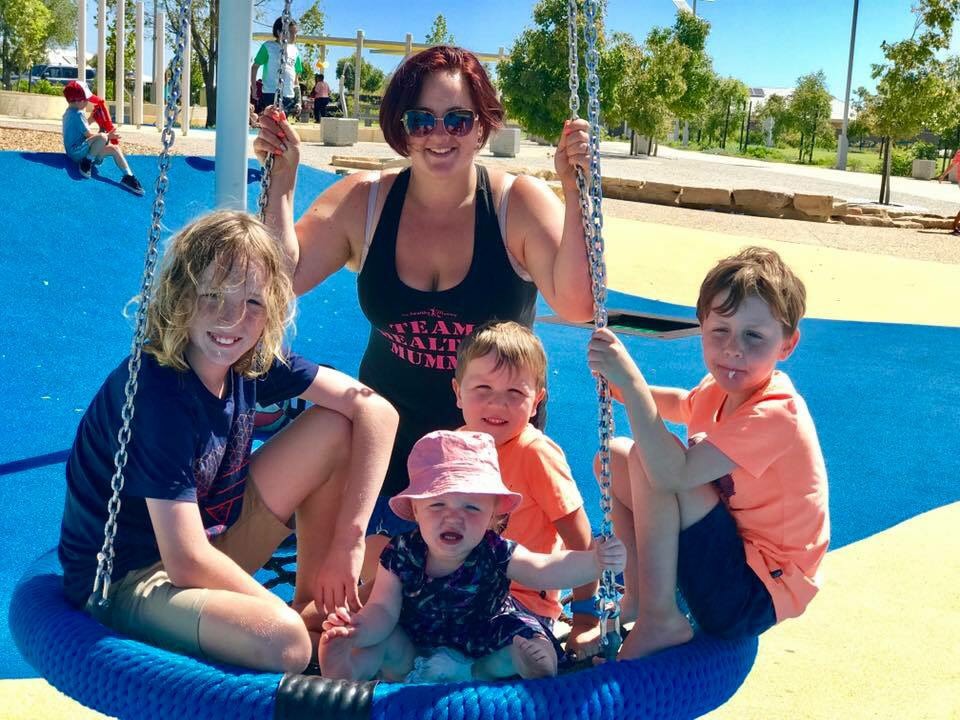 Chloe's Comments
Chloe says, "We have a choice ladies if we want to just float through life or if we want to jump as high as we can and scream as loud as we can and say I CAN DO THIS, I WILL DO THIS, I HAVE DONE THIS!
"I am 35kgs down so far! I have lost over 160cms from my body and I am feeling the most energetic and happiest I have in my own skin in my whole adult life!!
"I plan this year to lose these last 13kgs, and I am determined to look amazing in my first wedding dress fitting in September.
"Find your reason ladies! Find that inner belief in yourself that you can do this! 
Chloe encourage other mum's who are wanting to take charge of their own health, weight and fitness to really utilise the support available within The Healthy Mummy Community. She also encourages mums to start with small changes and small goals; as each of these will lead you to your bigger dreams!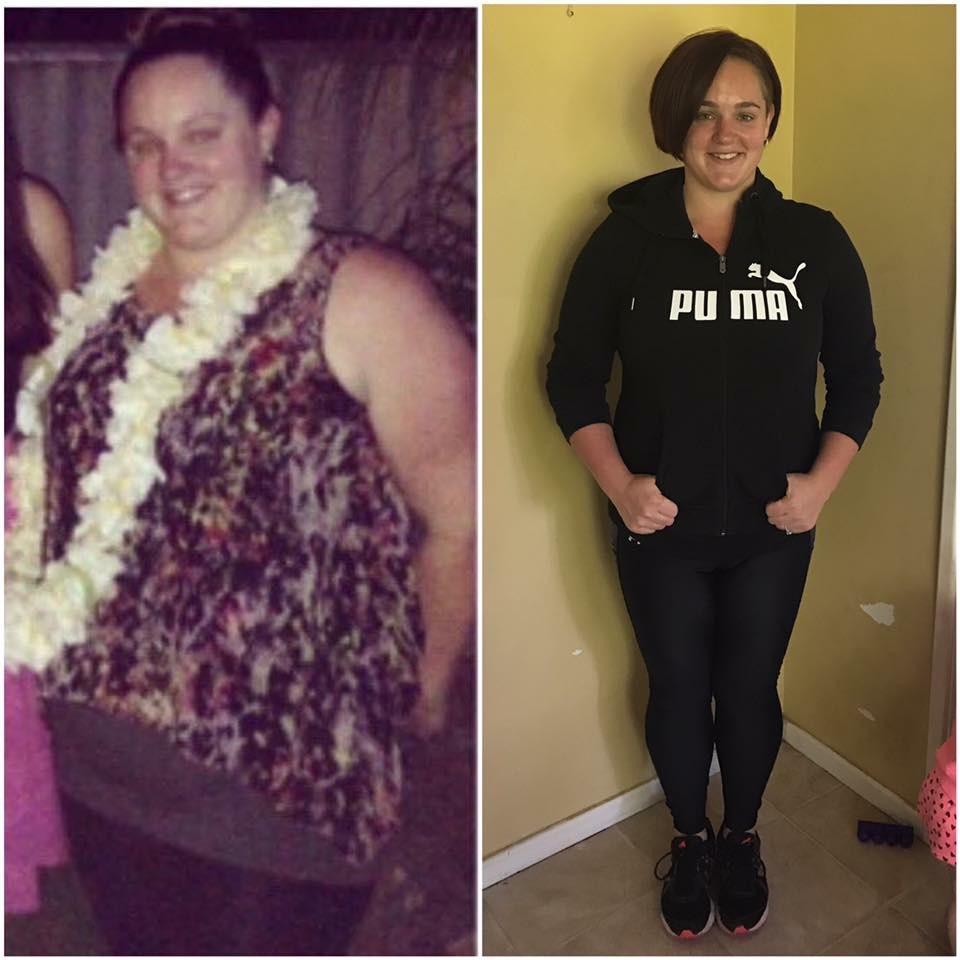 Chloe shares,"Know that you can do this! And know that everyone in The Healthy Mummy Community is by your side every step of the way! Hope you have an amazing April ladies and I hope I can inspire or motivate you in some way."
AMAZING! Thank you Chloe for sharing your journey, tips and motivating messages with us and The Healthy Mummy Community. Also, as an April Motivating Mum, Chloe will be sharing incredible tips, tricks and advice to other mums in our community via the Facebook Support Groups. 
To find out more about our online support groups and or to join, click here.
Want To Know More About The 28 Day Weight Loss Challenge?
The Healthy Mummy's 28 Day Weight Loss Challenge is home to our exclusive thousands of recipes, hundreds of  fat-burning exercises &  24/7 support!

Think of the challenge as the best value personal trainer, dietitian, meal planner, chef and motivational coach that you have access to every day – without the high cost and all created JUST FOR MUMS.
Every month is DIFFERENT with over 100 NEW recipes added each month. EVERY MONTH you receive NEW 28 Days of FAMILY FRIENDLY customisable meal plans, daily exercise plans and daily support. It's also breastfeeding-friendly.
OUR NEXT CHALLENGE STARTS SOON! To find out more click here.
*Images and references to kilograms lost are as supplied by the individual in the story. The Healthy Mummy assumes information and photographs supplied to be true in nature and is not responsible for any false misrepresentations or claims relating to their programs or products.