This mum turned The Healthy Mummy Chocolate Protein Powder into 2 delicious recipes!
With our brand new product, Chocolate Protein Powder, now available we couldn't think of anything better than seeing how mums are using it!
Hint: it doesn't always have to be used in smoothies.
The versatile powder has been used by 28 Day Weight Loss Challenge member, Anette Palmer to make not only one but TWO snacks that are both filling, nutritious and of course, DELICIOUS!
See how she adapted The Healthy Mummy recipes below.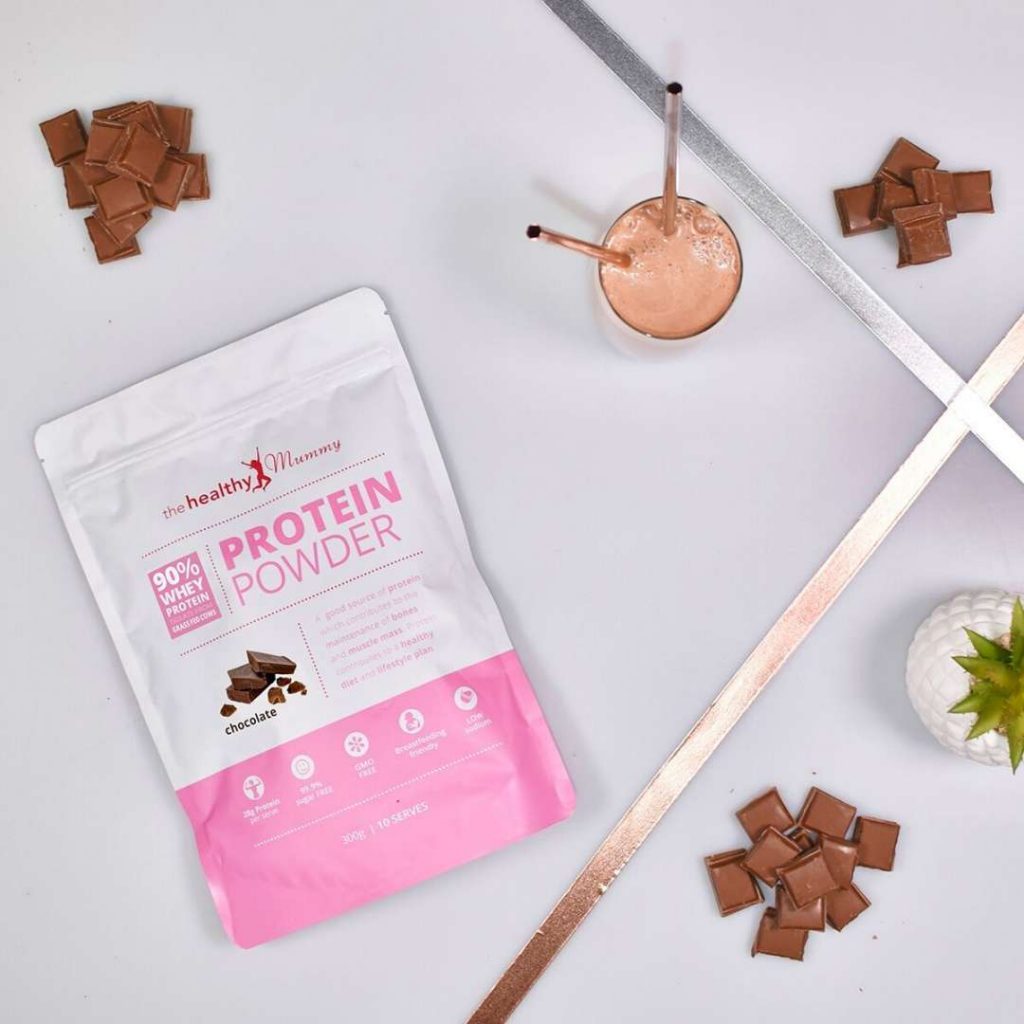 What can be made with The Healthy Mummy choc protein powder
By adding whey protein to these existing Healthy Mummy recipes, Anette was able to transform what was already a nourishing snack into something more sustaining.
Using whey protein is also a great way to make sure you're getting a sufficient amount of protein into your daily diet.
Read up on the benefits of whey protein here.
Healthy Choc Protein Weetbix Slice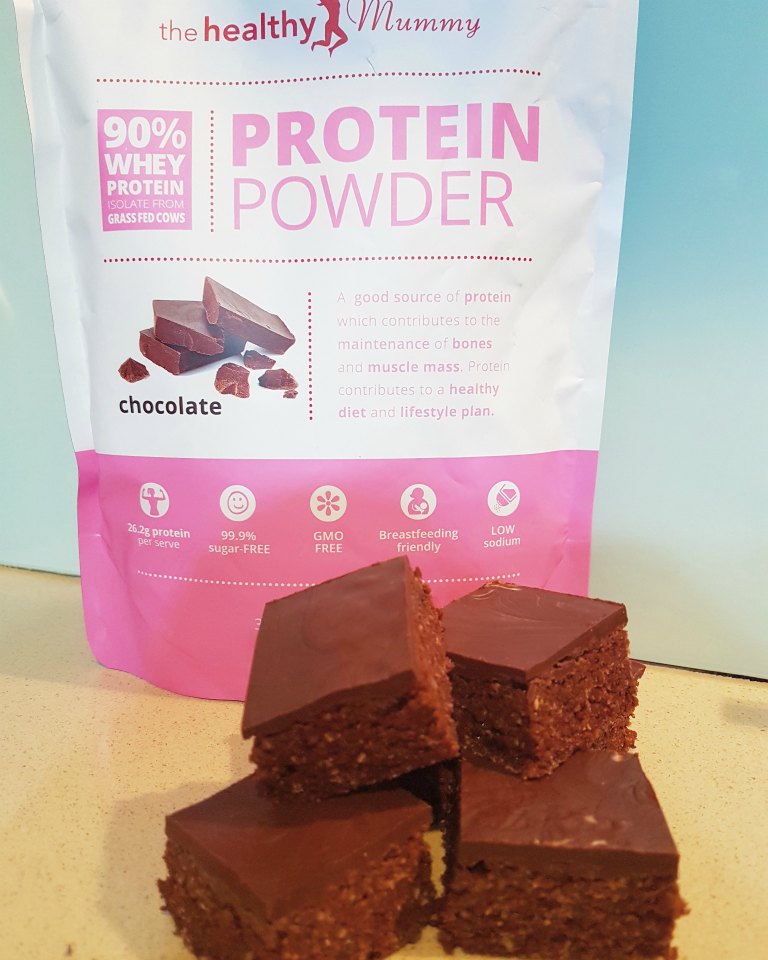 Ingredients
1 cup sultanas
60g Healthy Mummy Chocolate Protein Powder
2 large tbsp natural crunchy peanut butter
6 tbsp desiccated coconut
1 tbsp coconut oil
4 weetbix
4 tbsp cocoa or cacao
4 tbsp honey or rice malt syrup
Little water if needed to make it more wet
4 tbsp dark chocolate chips optional, for icing
1 tbsp coconut oil extra, optional, for icing
Method
Put the first 9 ingredients in blender and blend until smooth like fudge.

Line a loaf tin with baking paper.

Press the mix into a pan and top with some dark choc melted with coconut oil (optional)

Leave to set in the fridge

Once set, slice into 12 pieces
Makes approx. 12 slices, at 189 calories each slice.
Choc Protein Banana Cake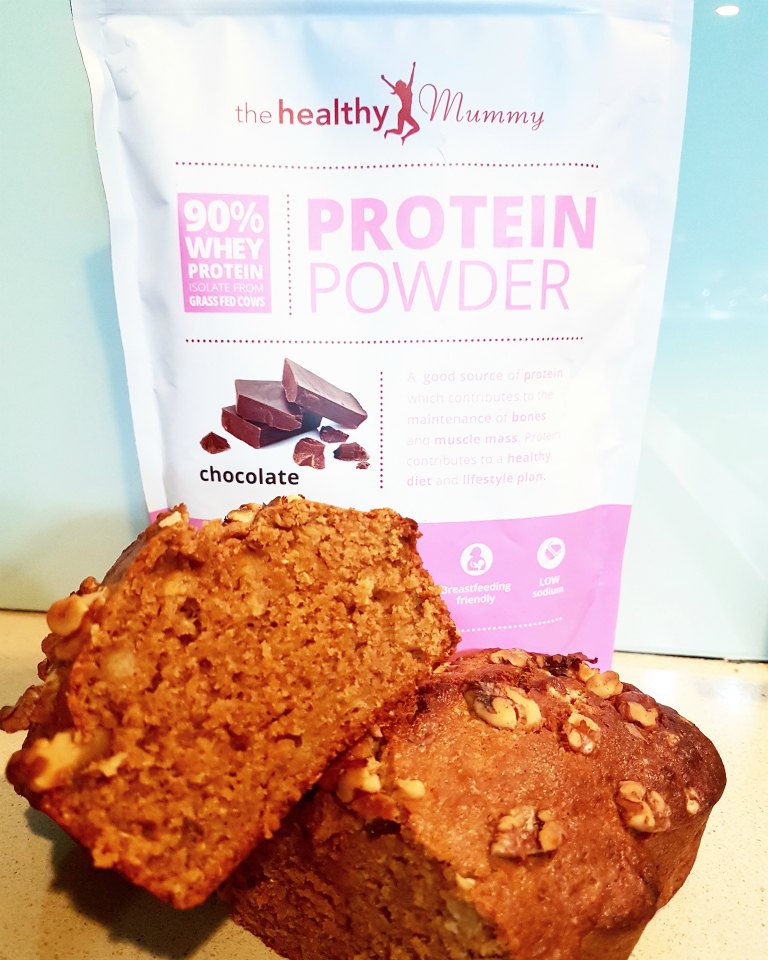 Cooking oil spray 

60g Healthy Mummy Chocolate Protein Powder

1/2 cup coconut oil melted (120mls)

1/2 cup coconut sugar (100g)

2 free range eggs (100g)

3 very ripe small bananas, mashed (270g)

1 and 1/2 cups plain wholemeal flour (180g)

1 tsp baking powder (2.5g)

1/2 tsp salt (0.5g)

1 tsp vanilla extract (5mls)
Preheat oven to 180°. Lightly spray a loaf pan with cooking oil.

Place coconut oil and sugar in bowl of a mixer. Add eggs and mashed bananas. Mix until well combined. 

Mix flour, baking powder and salt in a small bowl and then add to banana mixture. Mix and then add vanilla while mixing until well combined.

Batter will be thick. Pour into prepared loaf pan and bake for 60mins or until skewer comes out clean.

Slice into 12 pieces. 1 slice is 1 serve. Store leftovers in an air tight container in the fridge for 3-4 days or freeze individually wrapped slices to defrost as needed.
Makes approx. 12 slices, at 229 calories each slice.
Want more chocolate goodness? See what these 5 Healthy Mummies came up with when they tried the new chocolate protein powder!
Try our NEW CHOCOLATE protein powder!
The Healthy Mummy CHOCOLATE Protein Powder is a great, convenient way for mums to ensure they are getting enough protein in their daily diet and maintain and build those muscles!
What's more our chocolate protein powder is FREE from saturated fatty acids and is low in sodium (which is great – as a diet low in sodium is good for reducing blood pressure).