Looking after your little one is stressful work, and any parent has a natural tendency to worry about their kids.
According to researchers, there are a few of the same things mums and dads worry about each day.

Parents spend 40 minutes a day worrying about these things
A recent study conducted BPMe app discovered that most parents experience stressful situations, on average, six times a day.
2,000 parents were surveyed as part of the study and they asked about what causes them to feel anxious.
Experts found that the things which caused mums and dads to worry were: their children becoming ill, bedtime battles, making sure their kids are eating a healthy balanced diet, making sure they aren't spending too much time watching the T.V. or on their electronic devices.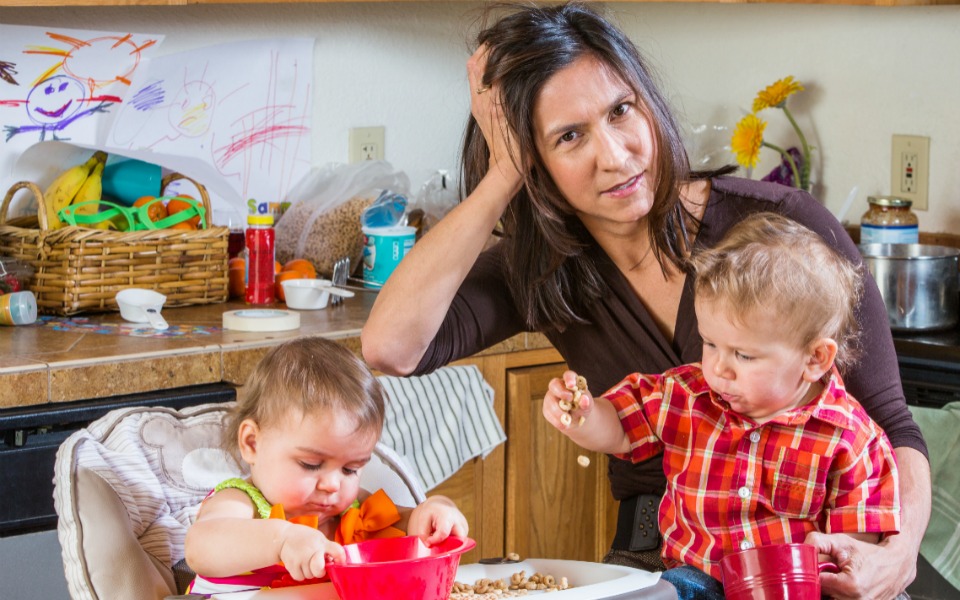 The most demanding behaviours came from five-year-olds
46% of parents said their children were the cause of most stress while at home. 13% said they felt stressed at the shops, ten per cent said they felt anxious at restaurants.
It turns out, the most demanding behaviours came from five-year-olds.
What's more, 75% of parents revealed it took them longer to do their daily tasks with their kids than if they were on their own – 12 extra minutes to leave the house, 14 minutes to shop and 11 minutes to walk to the shop.
Researchers added up all of these stresses to work out to be around 40 minutes a day.
If you're feeling stressed or like you can't cope, we advise you speak with your GP for guidance as soon as possible.
Is stress the reason behind your weight gain?
Read these tips to help you stop worry and get more sleep
Check out our MIND, BODY & BREATH sessions
These are designed to help reduce stress and improve mood among pregnant women and early mums, enhance your connection with self-care practices and really thrive through the transformation of motherhood.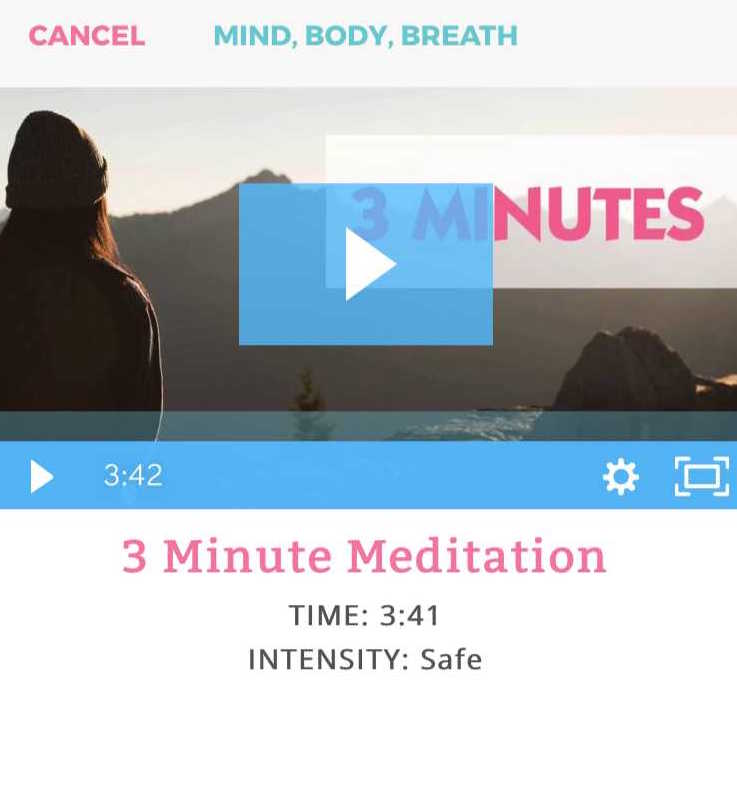 There is three Healthy Mummy MIND.BODY.BREATH sessions for you to choose from:
3 minute
5 minute
10 minute
All Healthy Mummy sessions begin with a MIND.BODY.BREATH warm-up, to get you settled and prepared.
We recommend you begin your Healthy Mummy guided MIND.BODY.BREATH practice by doing it twice a week.
Start slow and gradually grow your practice so that it becomes a habit. Your aim is to be able to do it daily. Set a reminder for yourself as a morning or bedtime ritual. Find a time that works for you.
Find your inner peace and relax with the awesome MIND.BODY.BREATH.Sessions we now have on the 28 Day Weight Loss Challenge.
Join the 28 Day Weight Loss Challenge!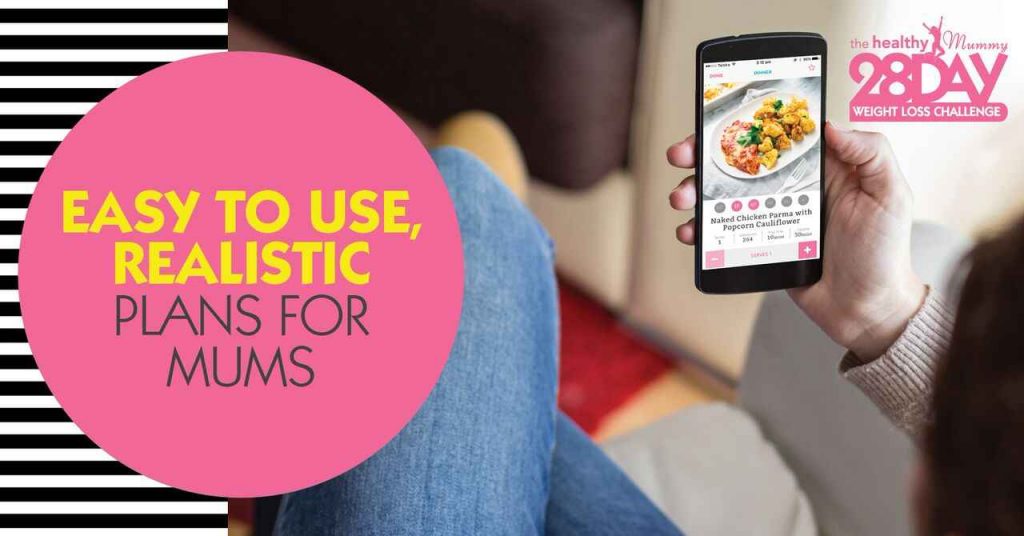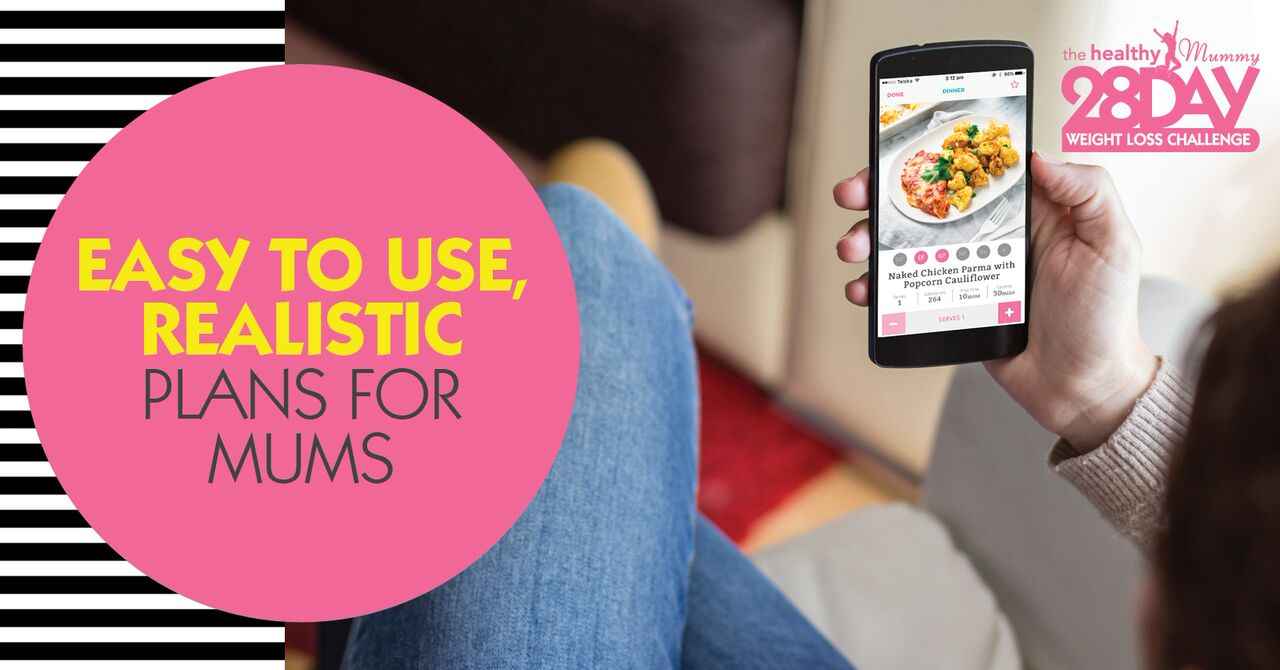 Our 28 Day Weight Loss Challenge is an affordable, customisable weight loss program PROVEN to help mums reach their weight loss goals.
Our Challenge entails:
28 days of at home exercise routines (no gym needed) – with video instruction
Customisable and breastfeeding friendly meal plans
Time-efficient exercises for busy mums – under 30 mins
Challenge combines Pilates exercises with interval and circuit training (HIIT)
Suitable for basic to advanced fitness levels
Home to thousands of EASY-TO-MAKE recipes!
To find out more on the 28 Day Weight Loss Challenge click here.