Mum who lost 20kg gives her best tip to avoid belly fat
"I realised I had put on an enormous amount of weight when our son had meningococcal meningitis so we literally sat by his bed for a month," mum, La Vonne says.
Wow. What a scary ordeal for any parent to go through. There is no wonder why the kilograms crept on for La Vonne during this stressful and scary time. Thankfully, her son recovered, and when he did, La Vonne was feeling motivated and ready to tackle her own health and weight.
La Vonne joined The Healthy Mummy's 28 Day Weight Loss Challenge. Since, she has lost 20 kilograms and gone from 79kgs to 59kgs. She has also lost 88cm from her body…despite suffering from Polycystic ovary syndrome (PCOS) and Insulin resistance.
Read on for more of La Vonne's incredible weight loss journey and HOW she reduced her belly fat.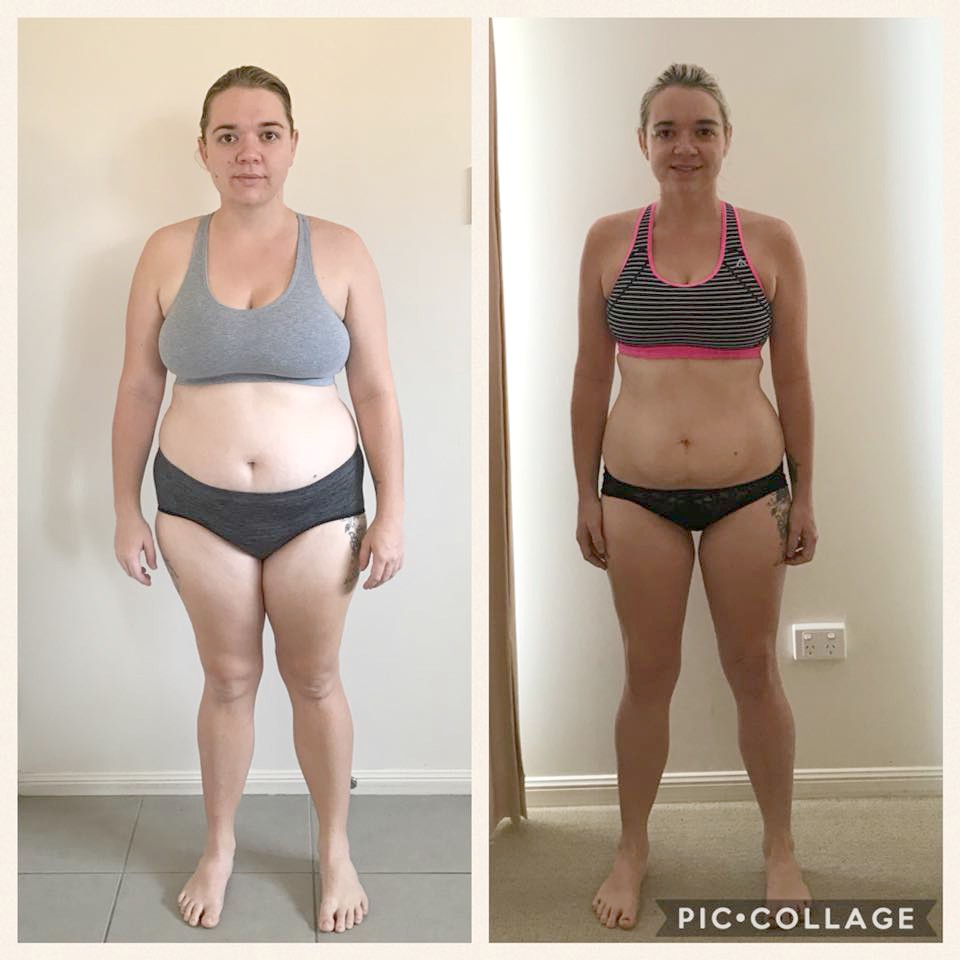 How this mum healthily lost 20kg
This mum-of-two started following the 28 Day Weight Loss Challenge Meal Plans in January 2017 as part of her New Years resolution.
She found AMAZING success despite suffering with PCOS and Insulin resistance.
She says, "I find it really hard to shift weight, especially around my stomach area. This has been a huge obstacle for me. To lose weight without taking medication takes 3x as much effort."
La Vonne says her body just soaks up all the sugar she eats causing quick weight gain. "I love chocolate so it's been a big self-control battle," she said.
Insulin resistance is when the body's cells don't respond normally to insulin. Glucose can't enter the cells as easily, so it builds up in the blood.
Sugar and carbs in particular, La Vonne says don't agree with her PCOS so therefore she tries to avoid sugar and limits her intake of such foods. "When I eat them it's in the morning and I try to eat healthier carbs like brown rice, whole grain bread and sweet potato," she says.
Is belly fat a trouble area for you too? Our 28 Day Weight Loss Challenge will provide mums with helpful tips, recipes and exercises to help them tackle their belly fat healthily and within the comfort of their own homes.

A self-confessed past binge-eater (which can also lead to unwanted belly fat), La Vonne know knows how to control the urge and what to do to satisfy her cravings without giving in to binging. She wants other mums to know her trick!
"Having been a huge emotional eater myself, I struggled with beating myself up when I would have a treat. If I went and had one little treat, that would then spiral into a week food binge. Allow yourself once a month to have a weekend of 2 dinners you've been wanting."
Fitness
Something she never thought she would do is running, let alone love it! Now, La Vonne runs 3km a day and eventually wants to run a half marathon. She also works out with a personal trainer 3 times a week.
"My goal weight is approximately 55kg, so I'm only 4kg away! I am hoping to reach my goal weight by my 30th in July," she says.
"Even if you're losing a small amount a week, your still losing! Every little bit matters. Try not to compare yourself to others, be confident, love yourself and aim to be the best version of yourself you can be," La Vonne says.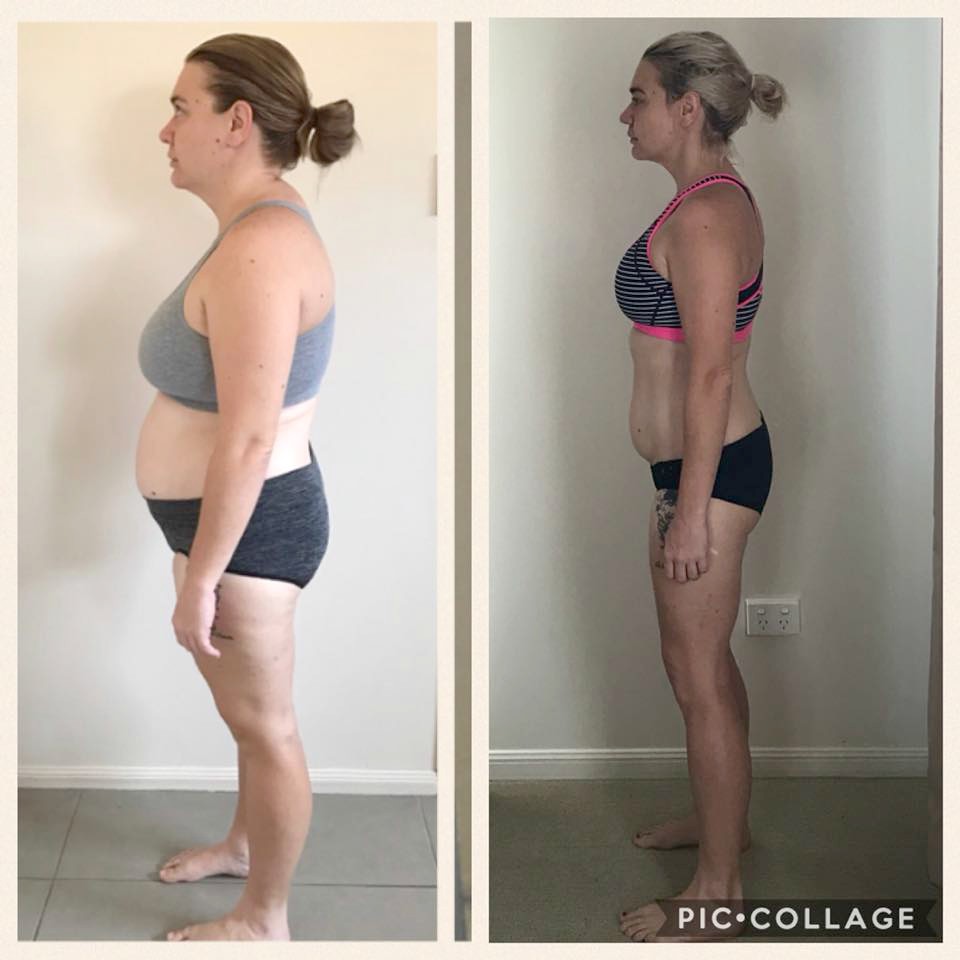 Eating habits
Now, La Vonne's whole family eats healthier, she is teaching her teenage girls that there are healthier options and they've taken an interest in looking after their bodies by exercise and good food.
La Vonne says, "I find eating healthier really impacts how I feel. If I'm eating well I feel well therefore my mood is always great. My family is the same. We are a happier house since we started The Healthy Mummy, we do more activities together and spend more time in general together."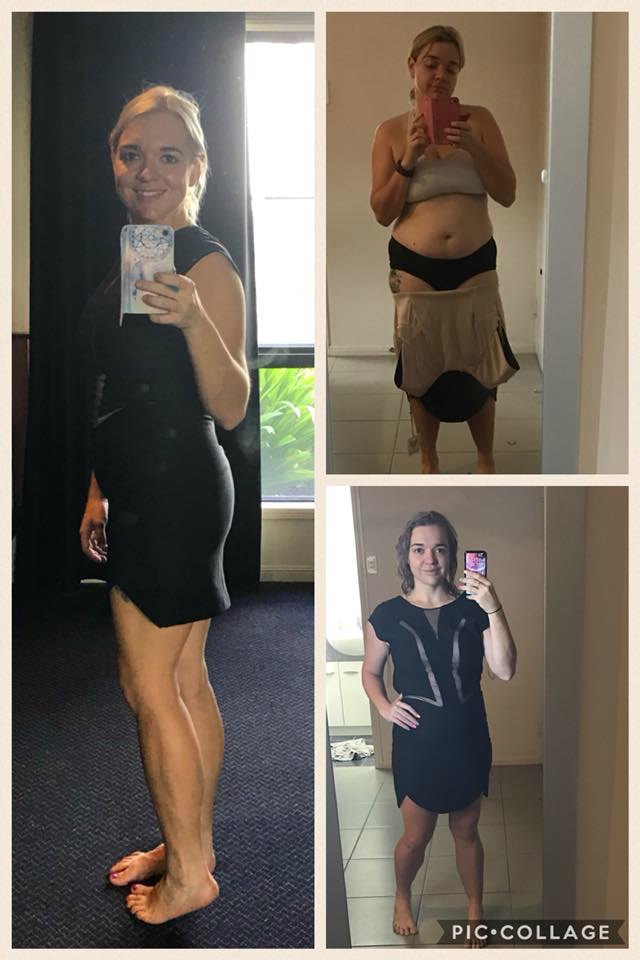 Here at The Healthy Mummy we are all about helping mums lose weight and get healthy.
Our 28 Day Weight Loss Challenge has thousands of healthy, family-friendly recipes and hundreds of exercises and 24/7 support from fellow mums to help you achieve your goals. AND EACH MONTH, there is a NEW Challenge theme. 
In the meantime, You can get a FREE Belly Blasting recipe and exercise pack here.