Sometimes the proof is in the pudding! And for these two mums, the proof was peering right at them, from their closets!
Sometimes the scales don't always say it how it is but put on a pair of your old jeans with your kids inside and the visual is there, right in front of you!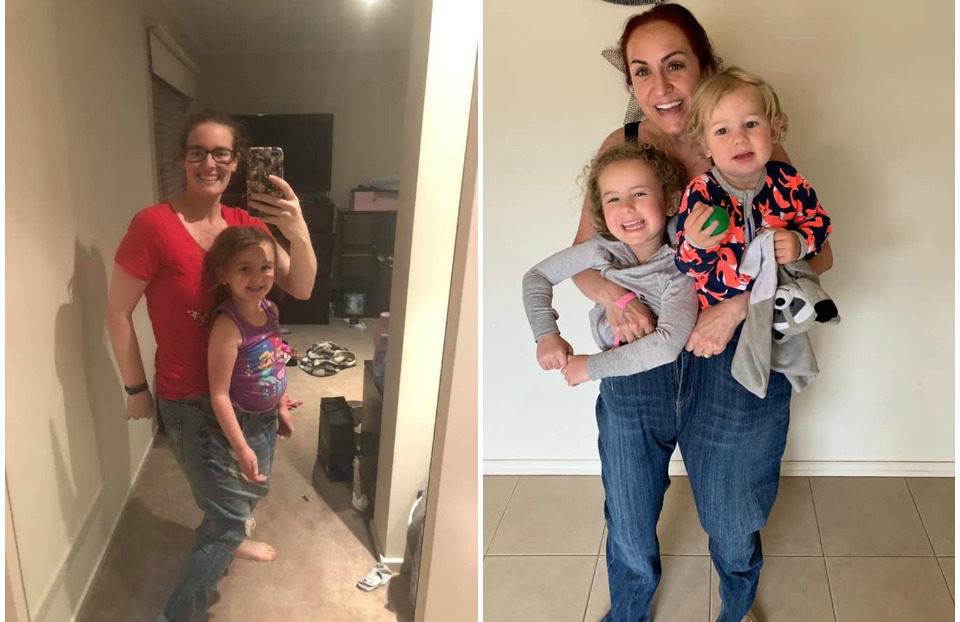 Mums share how their weight loss now has them fitting their kids in their old jeans
Mandy went from a size 26 to a size 6
Mandy Maree Admiraal's life changed forever the day she signed up with The Healthy Mummy and she is incredibly passionate about the 28 Day Weight Loss Challenge!
Mandy says that even as a child, she was big and known as 'the chubby one'. She was always an emotional eater and tried to hide it with perfect hair and nails, new clothes and a smile. "But, at the end of the day, I was miserable and unhappy with myself. This made me eat more," she says.
One day Mandy woke up and she was 120kg and a size 26!
Mandy has since lost an amazing 29kg and has gone from a size 26 down to a size 6!
She says, "These jeans are size 20, I wish I kept a pair from my size 26. The other jeans are size 6!!!
Those starting their journey in the new year get before photos from all angles, keep a dress or pair of pants as a reminder, get a Mport body scan or take measurements if you don't have a Mport near you. It helps you track your progress and celebrate the wins."
"Celebrate the new year with the gift of self-love, sign up to The Healthy Mummy and start the 28 Day Weight Loss Challenges, stop hating the reflection in the mirror, stop jumping out of photos or hiding behind kids, stop dreading the beach or pools with your family and enjoy life, enjoy your own skin. You need to allow yourself time for you, a happy, healthier mom is the best gift you can give your family."
Courtney went from a size 16 to size 8
Courtney Thursfield has lost 24.5 kg and has gone from a size 16 to a size 8 all in 11 28 Day Weight Loss Challenges.
"I tried on my old jeans tonight and I could not get them to stay up at all – until I popped a 20kg 5-year-old in there with me!" she laughs.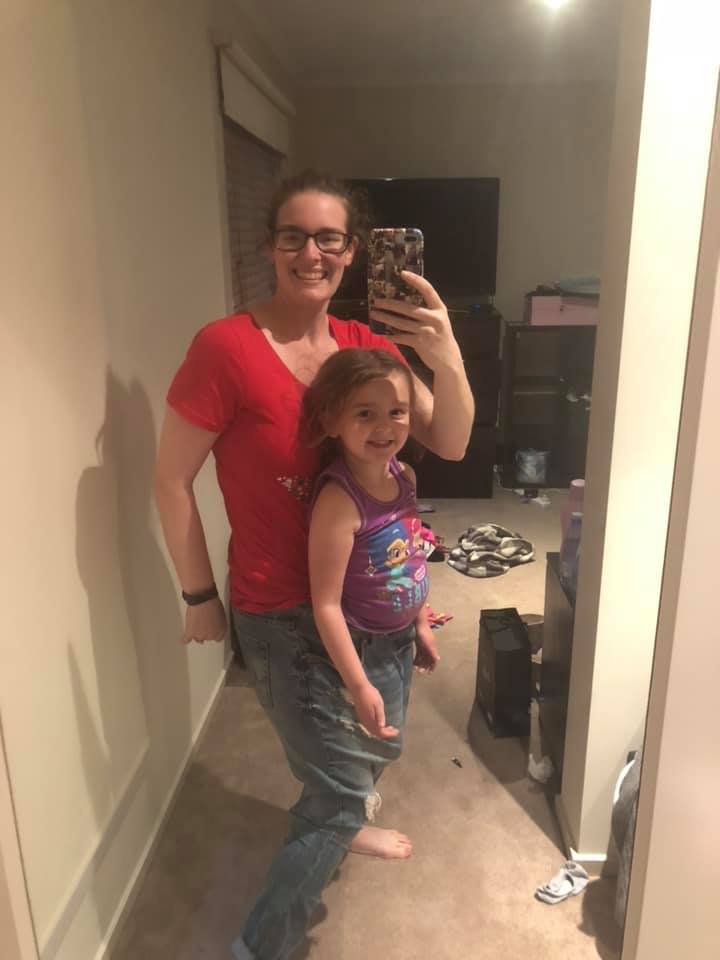 "Don't wait for a New Years resolution to make the jump! Now is the perfect time to begin your journey!" she says.
As Courtney said "Goodbye 2018!!" she reflected on what it has bought her, and that she is looking forward to what 2019 brings.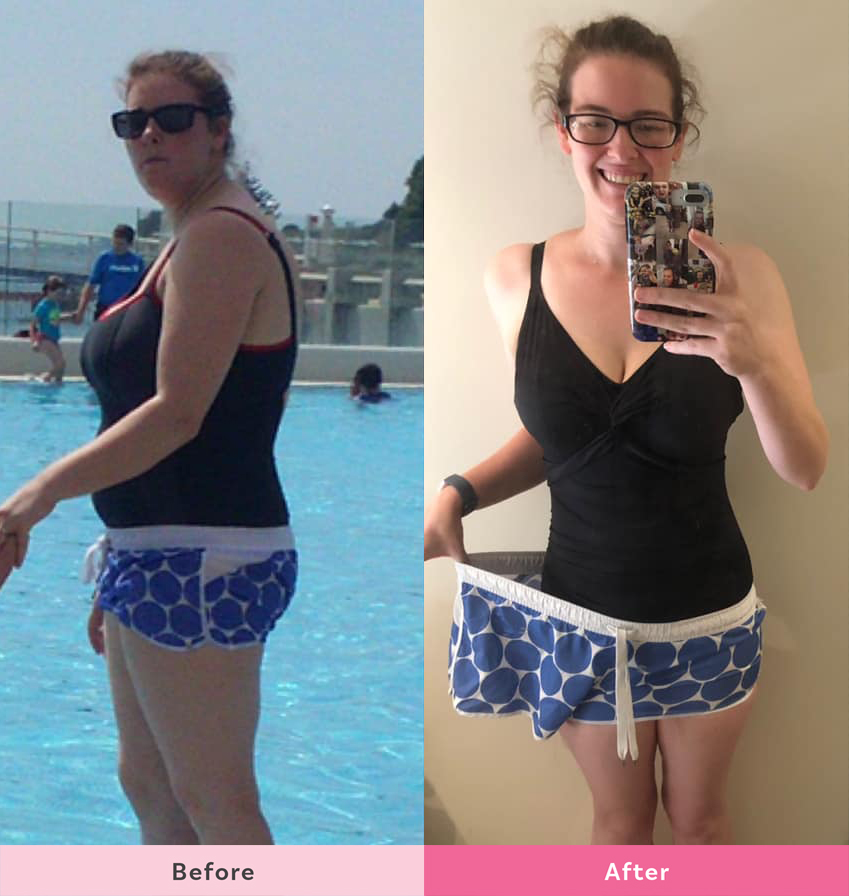 "This year has been eye opening for me and I am so thankful that I came across The Healthy Mummy.
I have been able to lose 24.5kg, I've improved my health and fitness dramatically and I'm so much happier in myself!
I cannot wait to see what 2019 will bring!!"
Well done, Mandy and Courtney on your INCREDIBLE weight loss! Such an inspiration!
Are you ready to become a Healthy Mummy?

If you are wanting to lose weight and improve your energy – not to mention – help improve your overall health and wellbeing – our 28 Day Weight Loss Challenge is an awesome program to check out.
Our 28 Day Weight Loss Challenge includes:
28 days of at home exercise routines (no gym needed) – with video instruction
Customisable and breastfeeding friendly meal plans (including 7 Day Cleanse)
Time-efficient exercises for busy mums – under 30 mins
Challenge combines Pilates exercises with interval and circuit training (HIIT)
Suitable for basic to advanced fitness levels
Home to thousands of EASY-TO-MAKE recipes!
To learn more about our 28 DAY WEIGHT LOSS CHALLENGE CLICK HERE or purchase our Smoothies.