The Healthy Mummy has partnered with Gidget Foundation to help raise funds and awareness for Perinatal Depression and Anxiety week with the creation of the Bun in the Oven ebook which is filled with delicious and healthy treats.
To help support this amazing cause some of the mums in The Healthy Mummy community are hosting Bun in the Oven morning teas to raise funds to help support the Gidget Foundation. One such mum Brooke Jones held a Bun in the Oven event where her and other Healthy Mummy mums cooked and enjoyed delicious treats from the Bun in the Oven cookbook.
Check out her amazing event below.
Brooke and friends supporting Gidget Foundation
Sharing photos of the treats in The Healthy Mummy Private Support Group Brooke said, "Morning tea was fantastic. Had a great time with some beautiful local ladies. Can't wait to do it again xx"
What did Brooke bake?
Classic chocolate cake (2 stacked on top of each other)
Chocolate chia muffins
Wholemeal choc chip muffins
Raspberry muffins
Ham and cheese sandwiches for the kids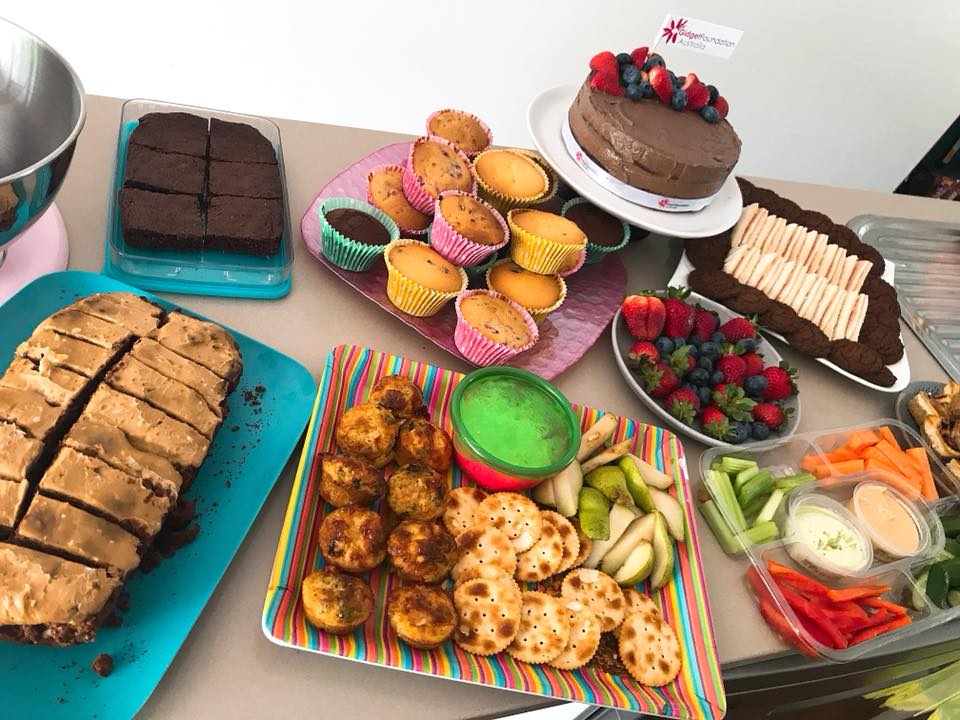 Along with the delicious treats Brooke whipped up some of the other mums also made and brought their own treats. This included:
Chocolate banana loaf (with icing from the cinnamon scrolls)
Choc coconut brownies
Blueberry swirl cheesecake
Mini quiches
Brooke said along with all these delicious treats, "We then had some sliced fruit and veggies with hummus and avo dip."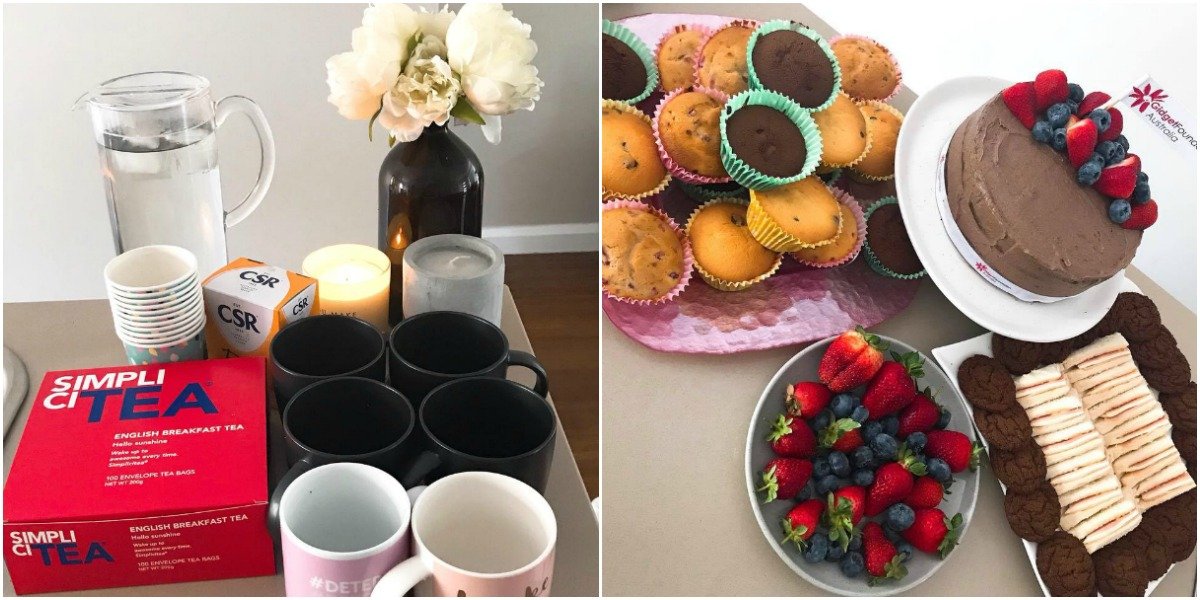 Host your own Bun in the Oven event
Brooke also wants to encourage others to get involved and host their own Bun in the Oven morning tea. She says, "It's not too late to register or host an event, I have included the link below along with the link for the FREE Bun in the Oven Cookbook!"
She also asked even if you don't host your own event to please donate, every little bit helps. "Also please consider donating to this wonderful cause even $1 helps xx
Grab your free Bun in the Oven cookbook
The Healthy Mummy is excited to have partnered with the Gidget Foundation to raise funds for the Bun in the Oven campaign.