Mums lose over 160 kilos combined and bare all to spread empowering message of self-love!
These beautiful mums have an empowering message for you!
All of them are 28 Day Weight Loss Challenge members from the Lake Macquarie and Newcastle regions in NSW and they have lost a combined total of over 160 kilos…WOW!
And to celebrate their body confidence, they stripped off to their black underwear for a photoshoot and send a message to all mamas to love the skin they're in!
Find out more about these incredible mums below…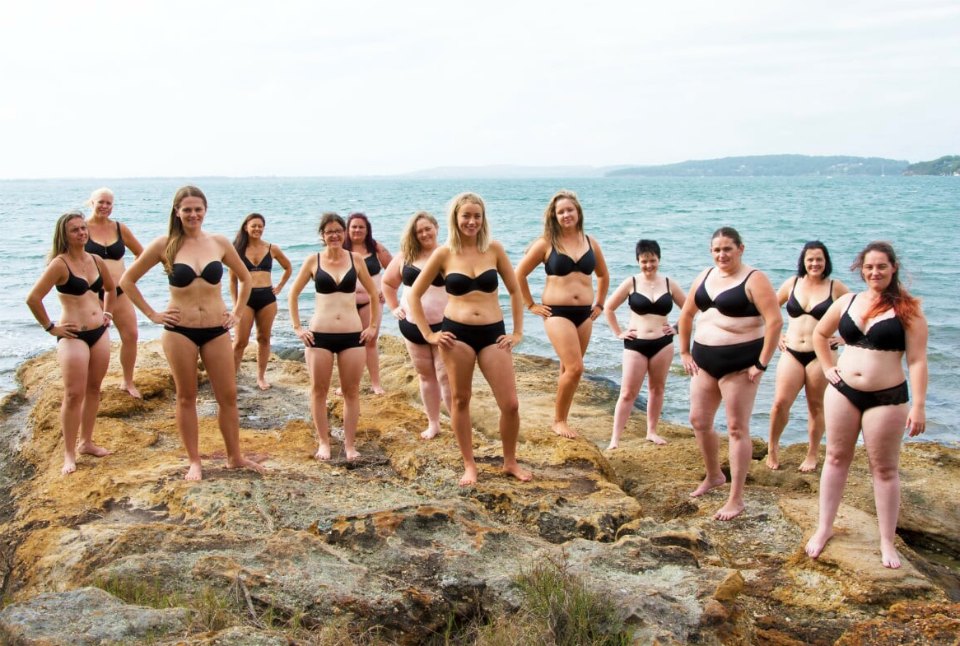 Meet the empowering mums who bared all to encourage fellow mamas!
Led by Kaitie Purssell, these mums had a few days to decide what they would write on their chalkboards that summed up how much they had changed, see what they said below.
Kaitie Purssell has lost 21kg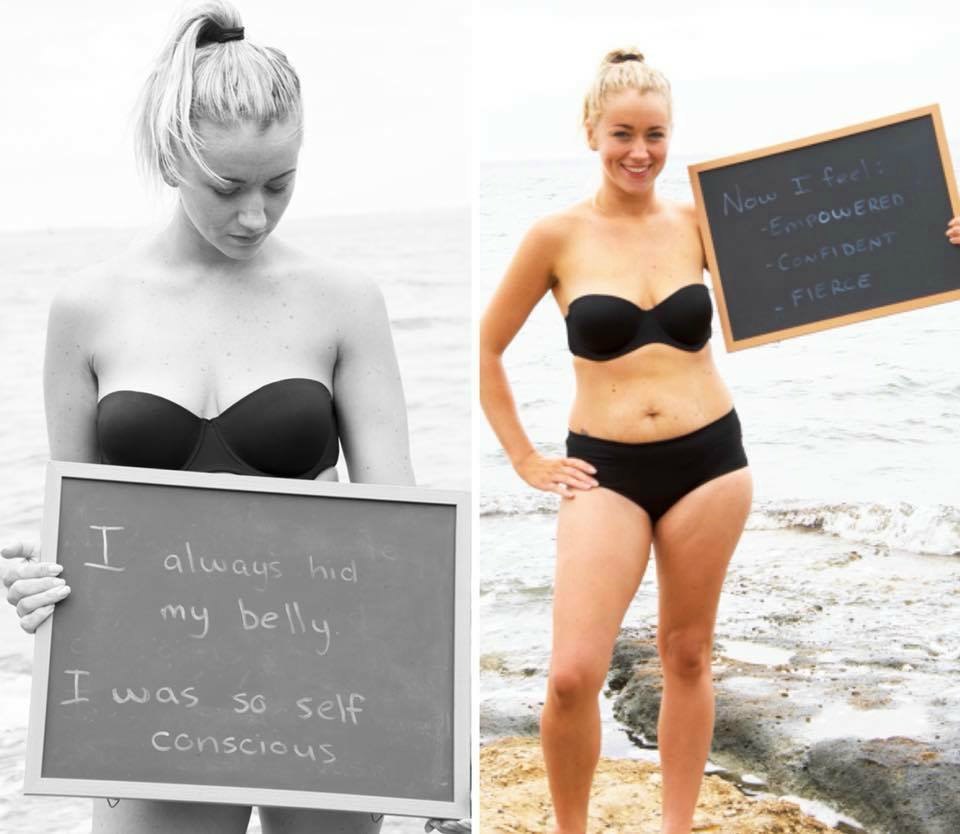 27 year-old mother of two Kaitie says,"Being a part of this was beyond anything I have ever done before, it was raw, it was emotional and it was beyond powerful. Self love and self acceptance is hugely important to me as it is something I have always struggled with until recently.
"Women are so hard on themselves and especially as mums we tend to put ourselves last. It shouldn't be the case. 
It's ok to have stretch marks, saggy bits and imperfections. Our bodies have been through a lot. The thing to remember is you matter and your health matters physically and mentally- so take care of YOURSELF mumma, you're doing a good job." 
Kristie Wood has lost 13.1kg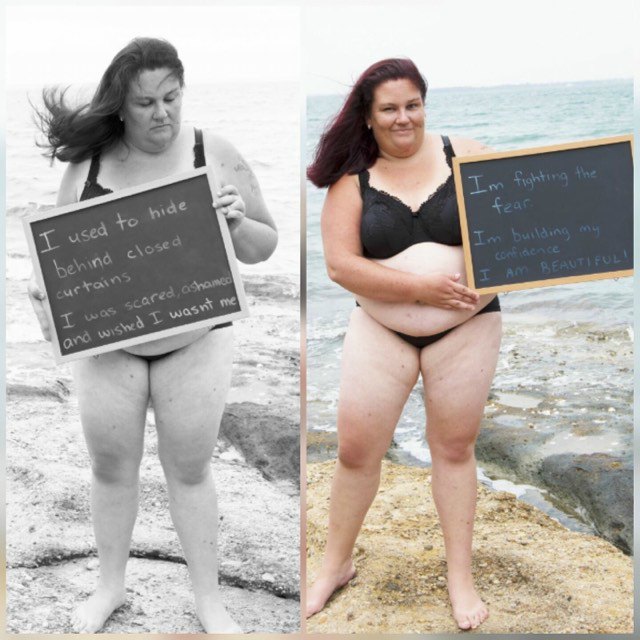 30 year-old Kristie from Edgeworth says, "I used to hide behind closed curtains. I was scared, ashamed and wished I wasn't me. I'm fighting the fear. I'm building my confidence. I AM BEAUTIFUL!"
Julie Banham has lost 11kg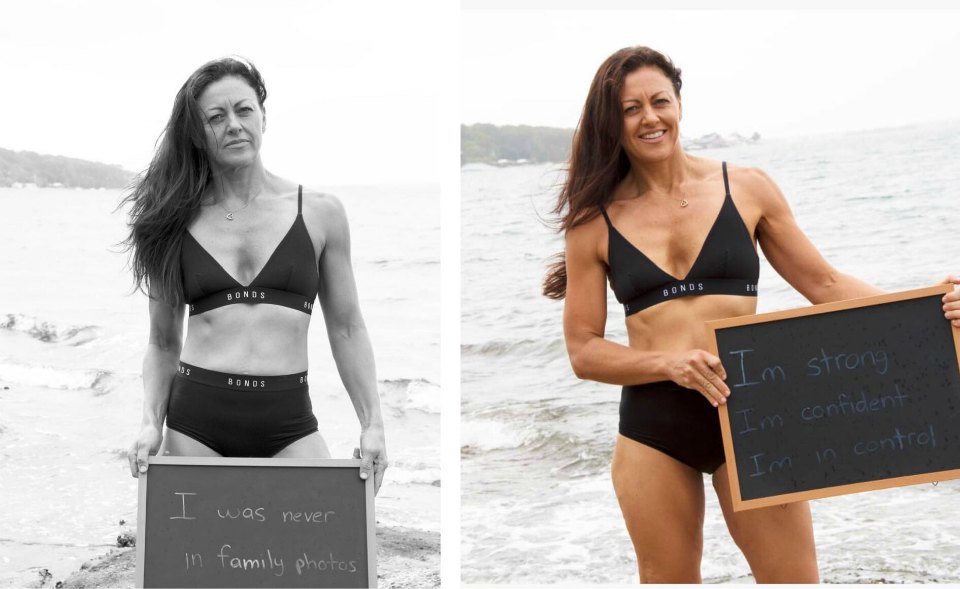 Julie from Fennell Bay is 45 years-old and says, "I was never in family photos. I'm strong. I'm confident. I'm in control."
Kimberly Felton has lost 7kg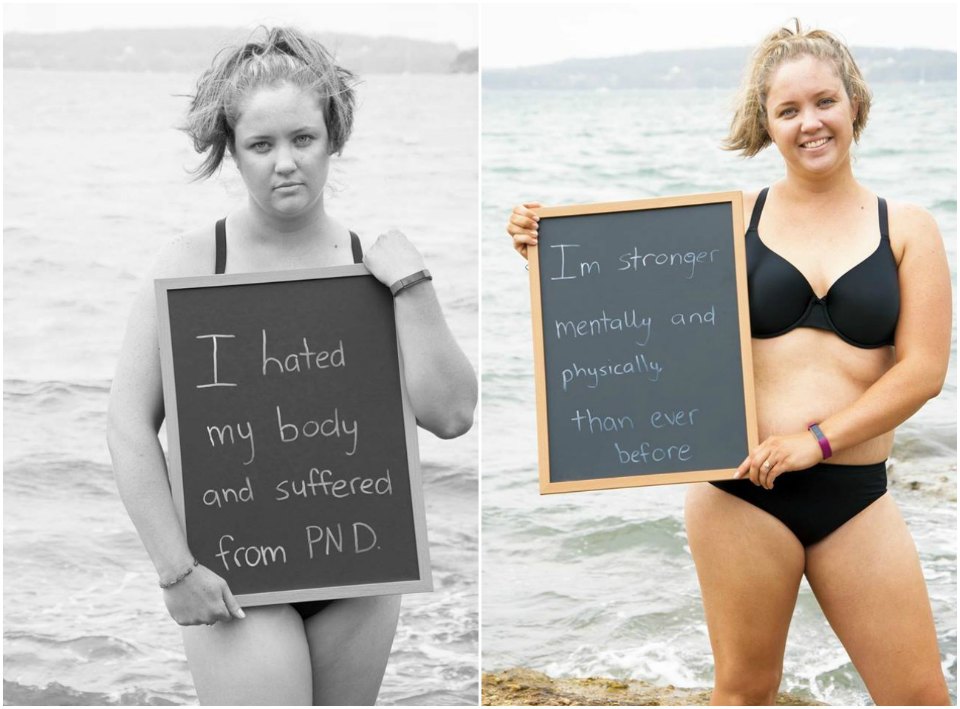 29 year-old Kimberly from Cameron Park says, "I hated my body and suffered from postnatal depression. I'm stronger mentally and physically than ever before."
Jane Santone has lost 8kg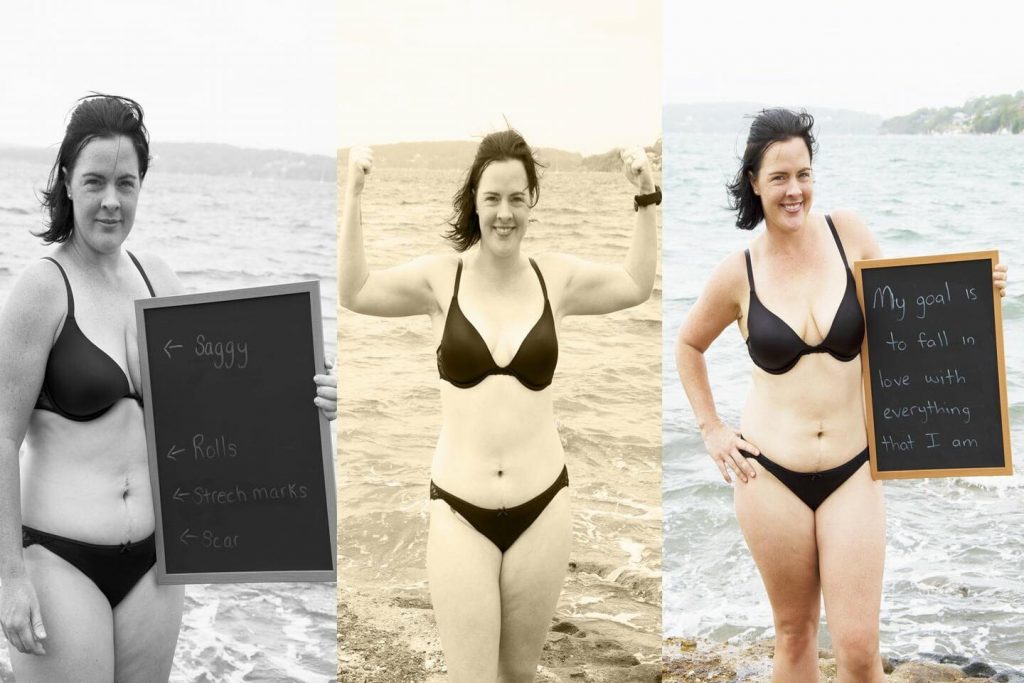 Belmont mum Jane who is 31 says, "Saggy. Rolls. Stretch marks. Scar. My goal is to fall in love with everything I am."
Khloe Babic has lost 12kg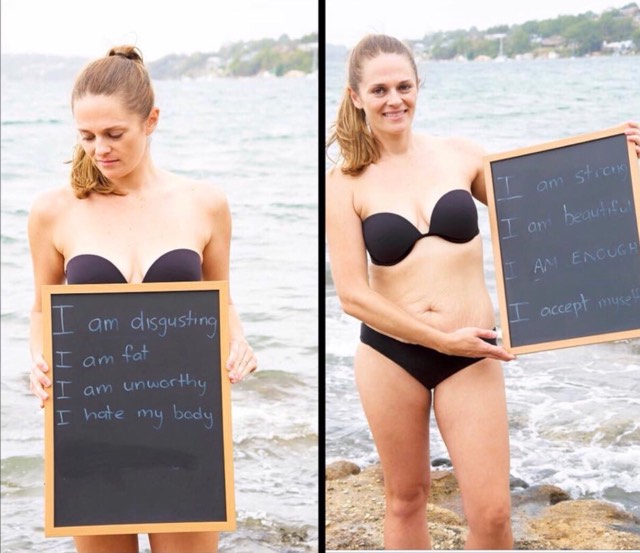 31 year-old Khloe from Fern Bay used to say, "I am disgusting, I am fat, I am unworthy, I hate my body." But now she says, "I am strong, I am beautiful. I AM ENOUGH. I accept myself."
Melinda Fitzgerald has lost 22kg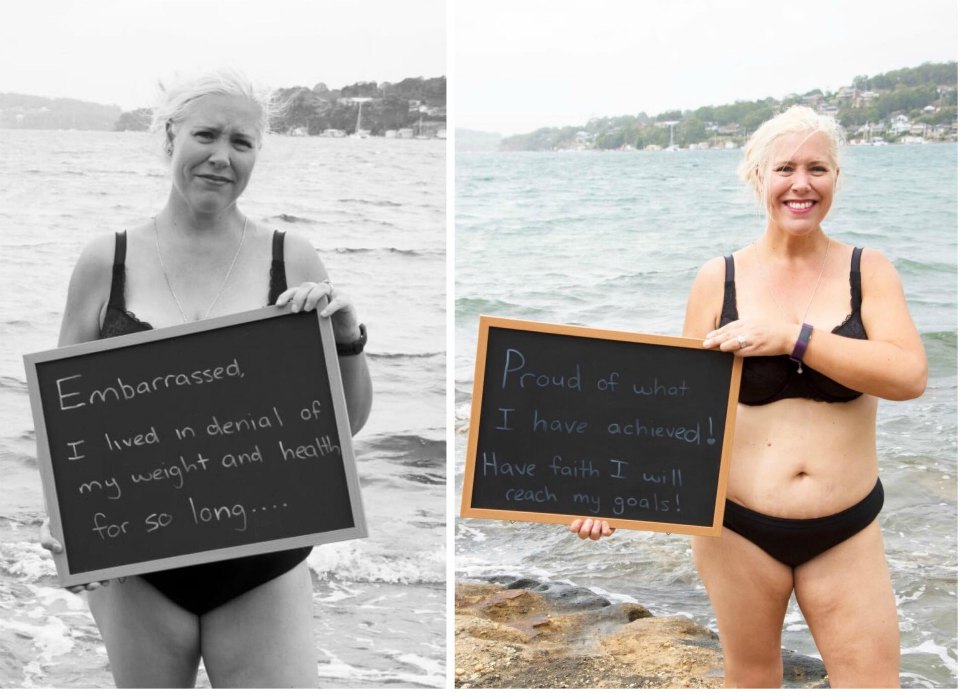 Hamilton mum Melinda aged 41 says, "Embarrassed, I lived in denial of my weight and health for so long…Proud of what I have achieved! Have faith I will reach my goals!"
Bec Heatherill has lost 2.3kg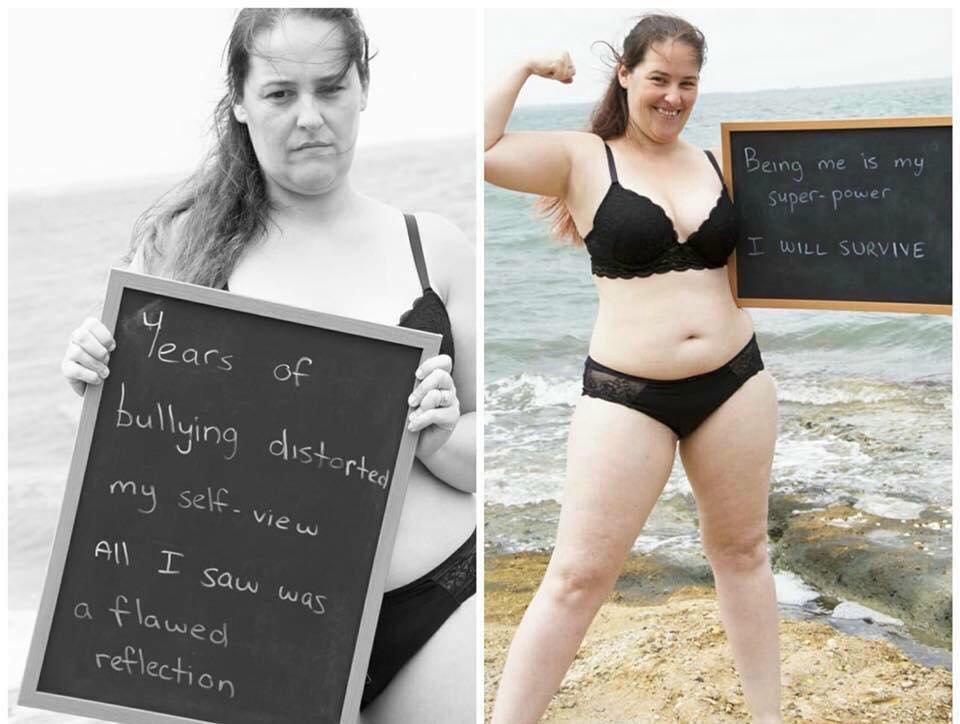 Bec, a 33 year-old mum from Rankin Park says, "Years of bullying distorted my self-view, all I saw was a flawed reflection. Being me is my superpower. I WILL SURVIVE."
Rebecca Wells has lost 15kg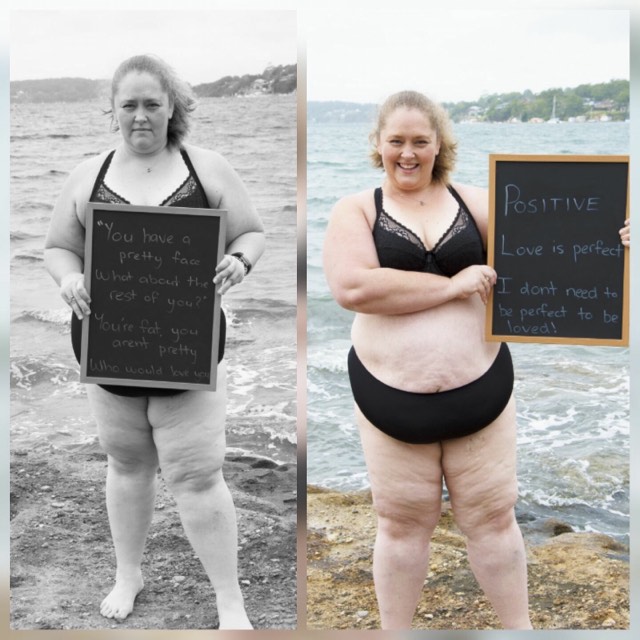 Woodrising mum Rebecca, aged 37, says, "'You have a pretty face.' 'What about the rest of you?' 'You're fat, you aren't pretty.' 'Who would love you?' POSITIVE. Love is perfect. I don't need to be perfect to be loved."
Nicole Breeze has lost 23kg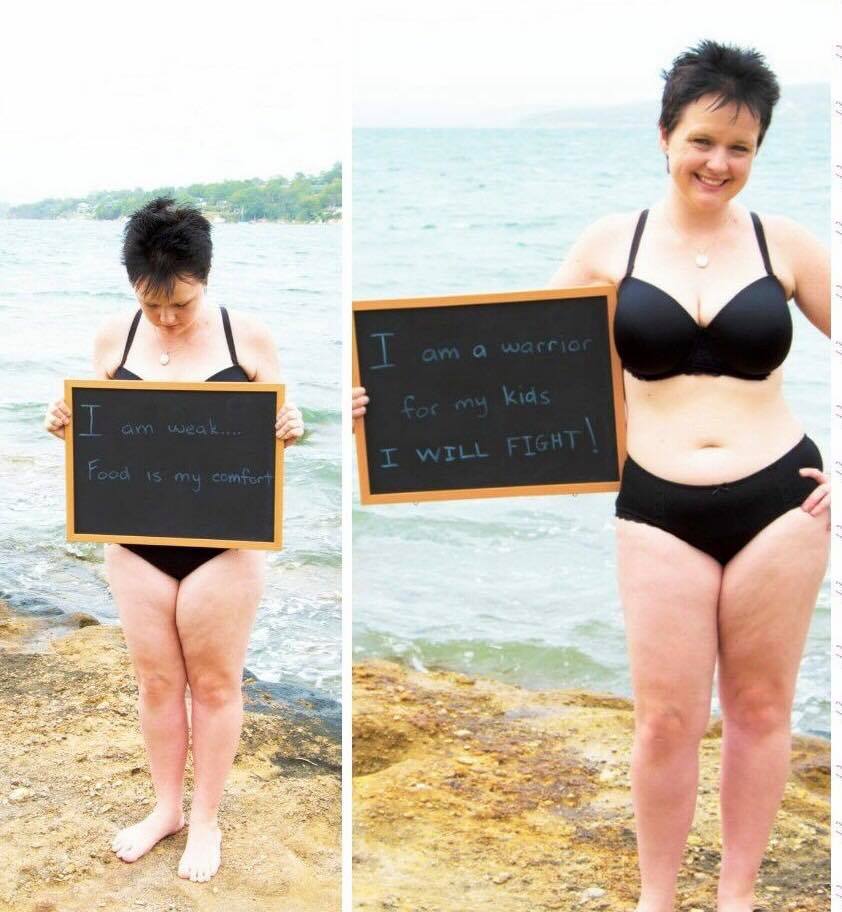 26 year-old Nicole from Cameron Park used to say, "I am weak…food is my comfort. But now, this mama says, "I am a warrior for my kids. I WILL FIGHT!"
Kristy Carlyle has lost 12kg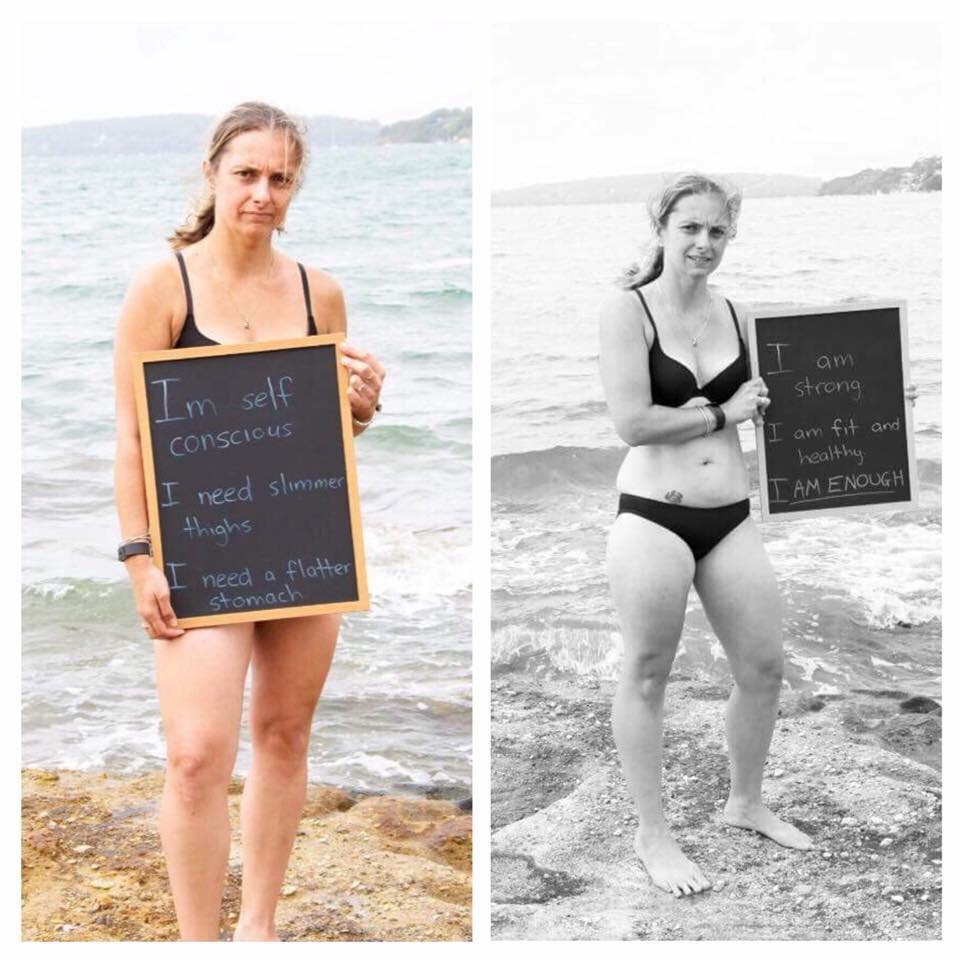 Kristy from Bolton Point is 36 and used to say, "I'm self conscious, I need slimmer thighs, I need a flatter stomach." But now, "I am strong. I am fit and healthy. I AM ENOUGH."
Susan Bell has lost 15kg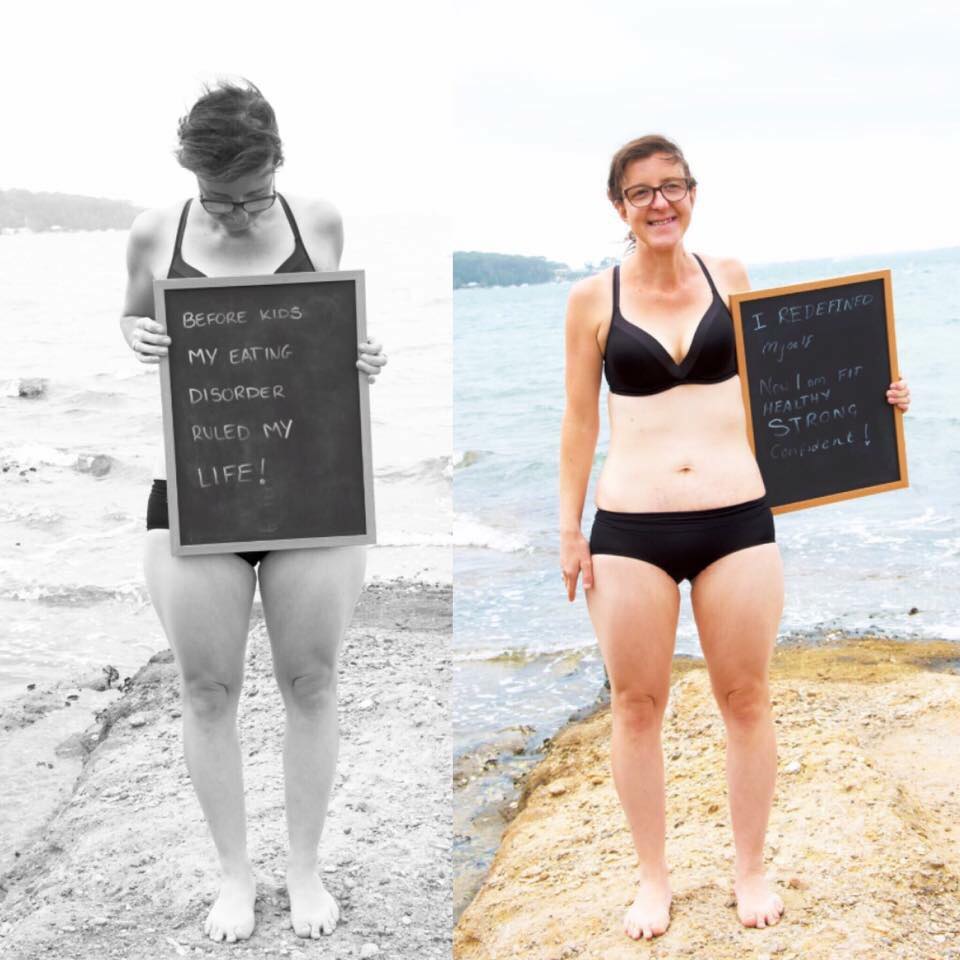 30 year-old Susan from Aberglasslyn says, "Before kids, my eating disorder ruled my life! I redefined myself. Now I am fit, healthy, strong, confident."
Terrie-Anne Barber has lost 8kg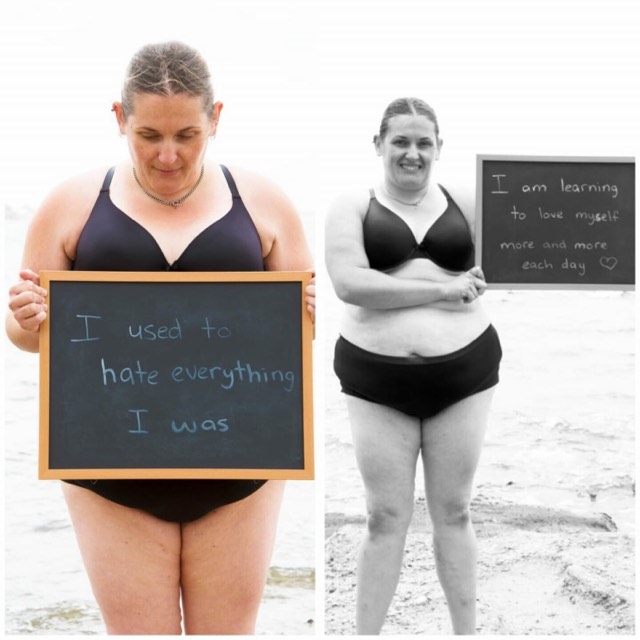 34 year-old Terrie Anne from Rutherford says, "I used to hate everything I was. I am learning to love myself more and more each day."
A massive thank you to these gorgeous mums for sharing their empowering messages, well done ladies!
Join these mums on the 28 Day Weight Loss Challenge!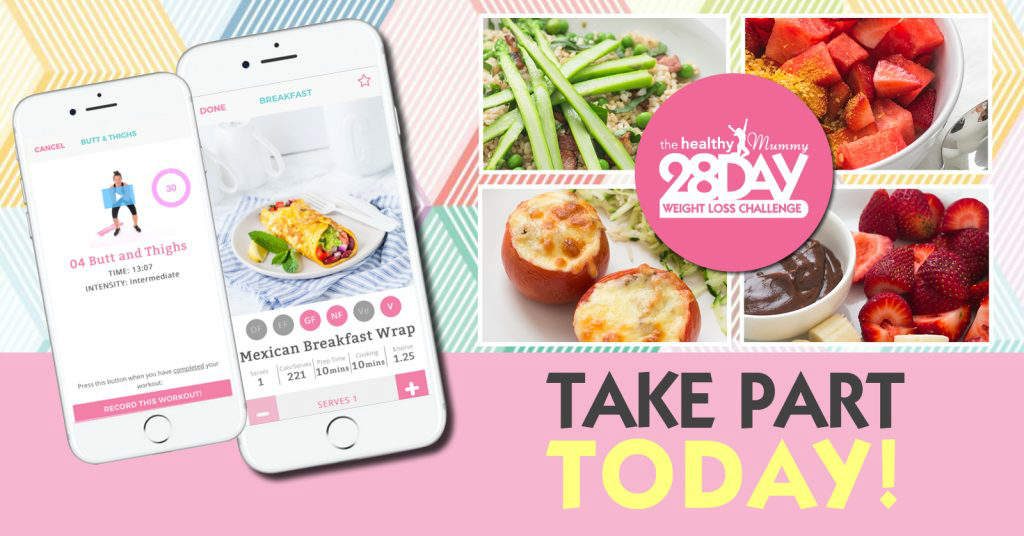 With more than 4,000 delicious (and healthy) recipes, 350 exercises & 24/7 support – the 28 Day Weight Loss Challenge is designed (and proven) to help busy mums like you lose weight!
To learn more and join the Challenge, click here!