There's a new Healthy Mummy Protein Powder flavour on the block and mums are absolutely LOVING it!
Along with Vanilla and Chocolate, The Healthy Mummy Protein is now available in COFFEE Flavour!
The Healthy Mummy always listens to the community feedback and when you said you wanted a protein powder WITH a COFFEE HIT, we delivered! And it tastes AMAZING!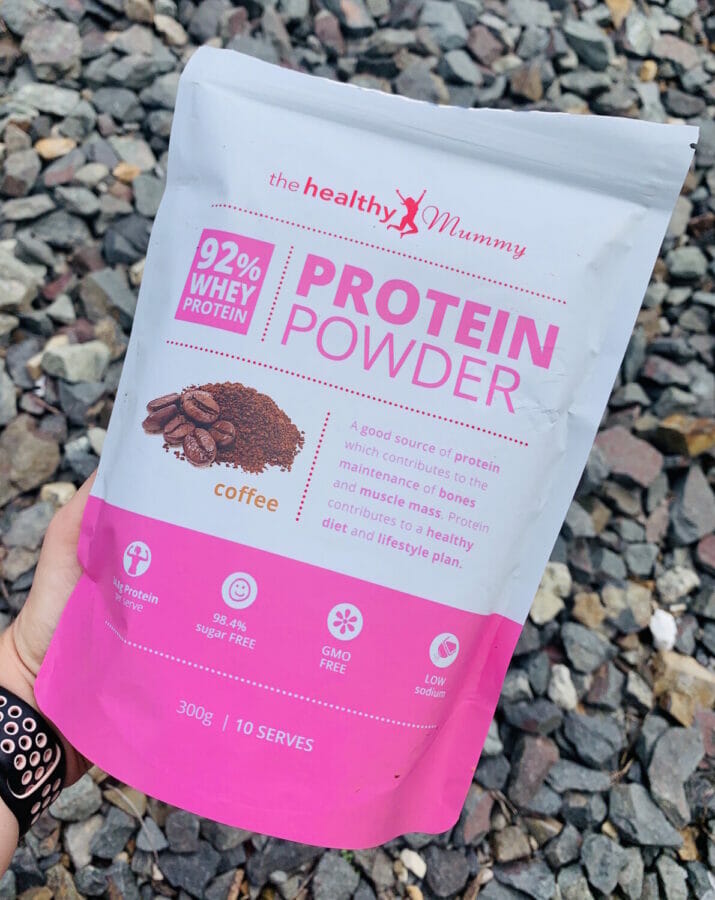 Our Healthy Mummy Protein Powder is an AWESOME source of high-quality whey protein with 24.8g of protein per serve!  This protein powder is great to consume post-workout or as a snack (on its own or to be used when cooking/baking) to assist with tissue repair, muscle growth and muscle maintenance.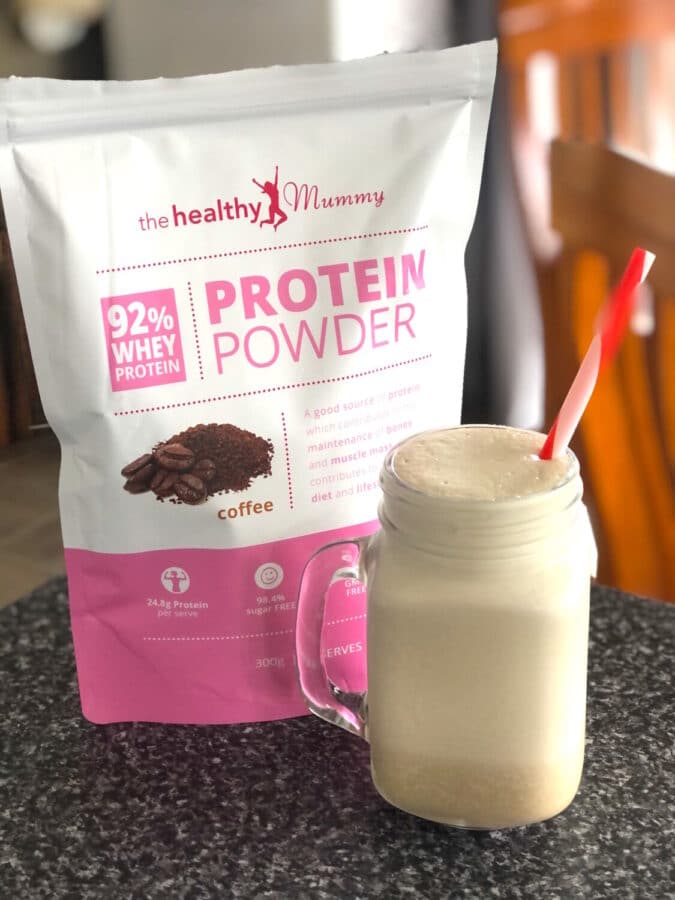 Mums in our community already LOVE our Healthy Mummy Protein in Vanilla and Chocolate flavours with Mum Samara saying, "The Healthy Mummy Protein Powder is the smoothest, most delicious protein I've ever tasted! It keeps me full and keeps me going through my day".
Now our 92% Whey Protein comes in a delicious coffee flavour which includes a caffeine hit!
Mums Review the New Coffee Protein Powder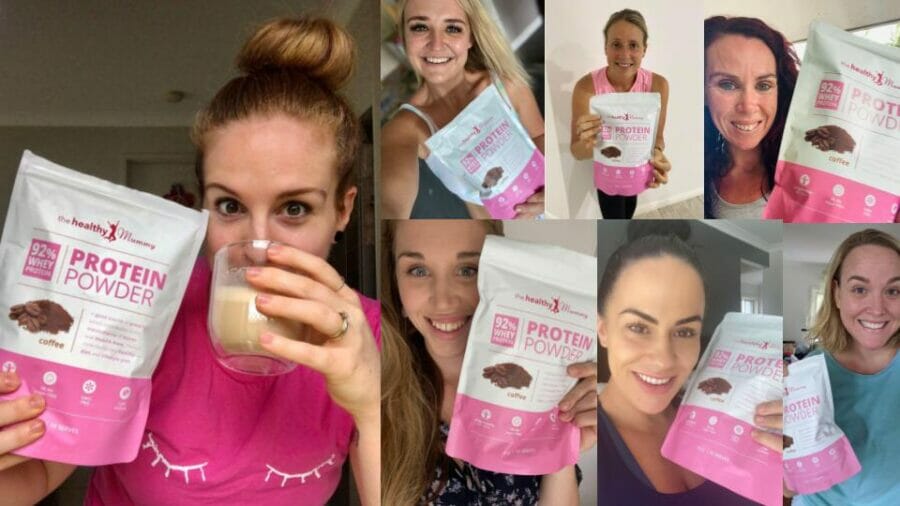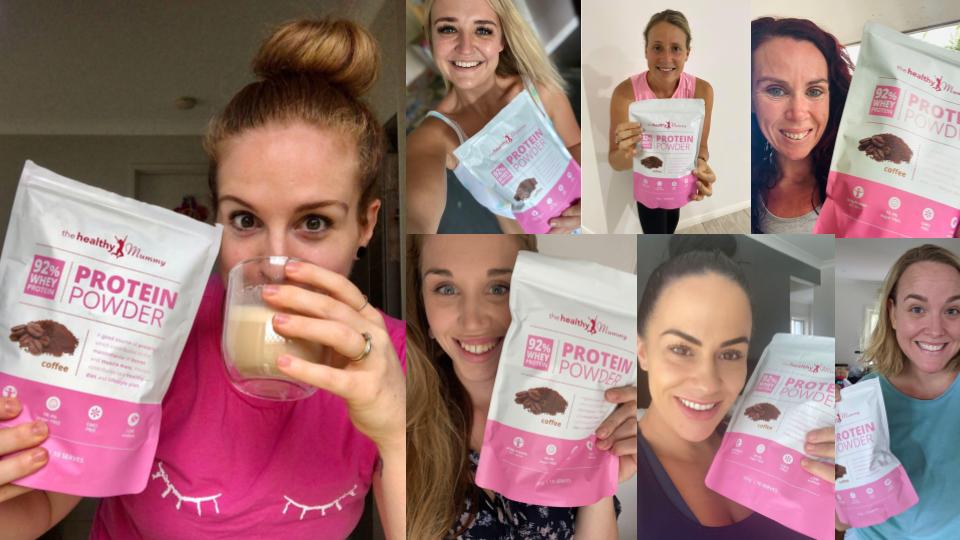 Hear what Real mums in our community are saying about the New Coffee Protein Powder!
Chelsea Dixon says "Absolutely Amazing!"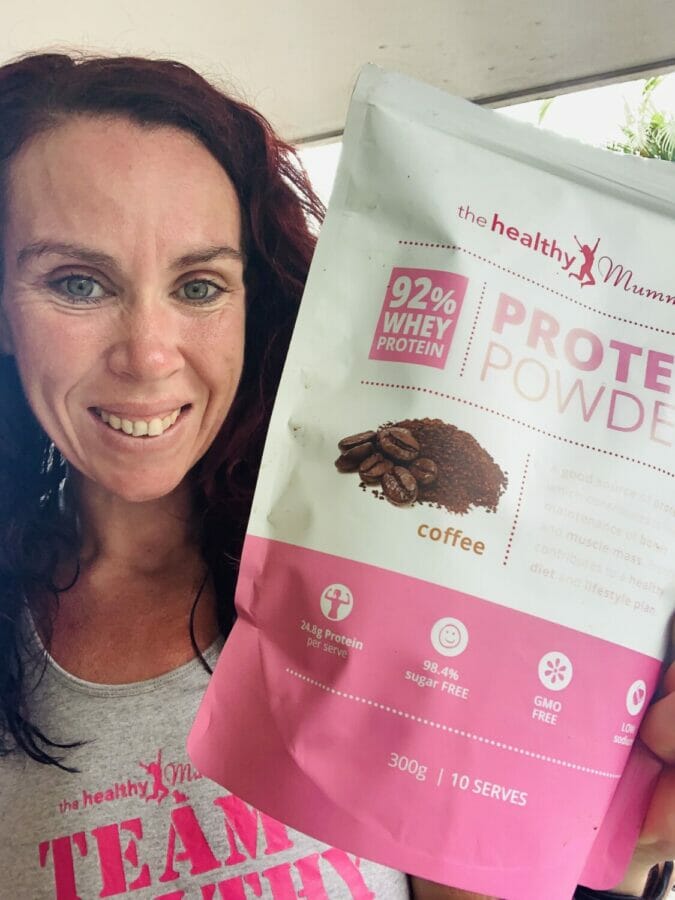 "Any coffee lover won't be disappointed! I know this is my new favourite flavour. Great for an after workout snack. It smells absolutely amazing and tastes just like a coffee espresso from the shop!"
Melissa Timmer says "It's giving me a real Dare Ice Coffee vibe but without the added calories!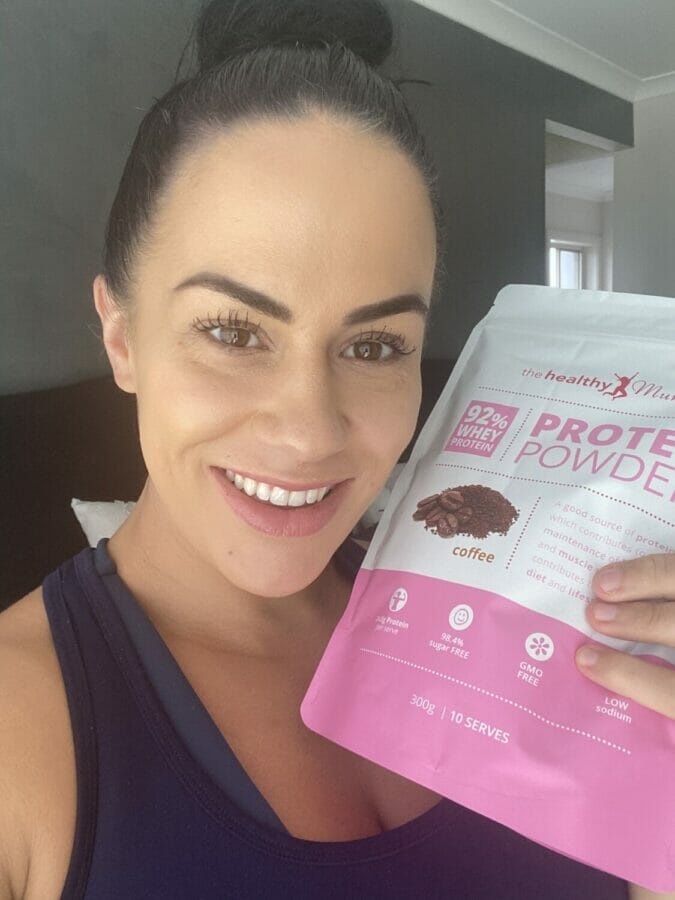 "I was stoked when I got to try the new coffee protein powder, I'm a huge fan of the Healthy Mummy protein powder as I love the taste but most of all love how low the sugar and carb intake is while still getting a huge amount of protein and the flavour of the new coffee is incredible!
"The protein powder is something I use everyday in my smoothies, pancakes and bliss balls so yay for a new flavour".
Jess Magill says,  "OMG YUM! The Coffee Protein Powder is delish!!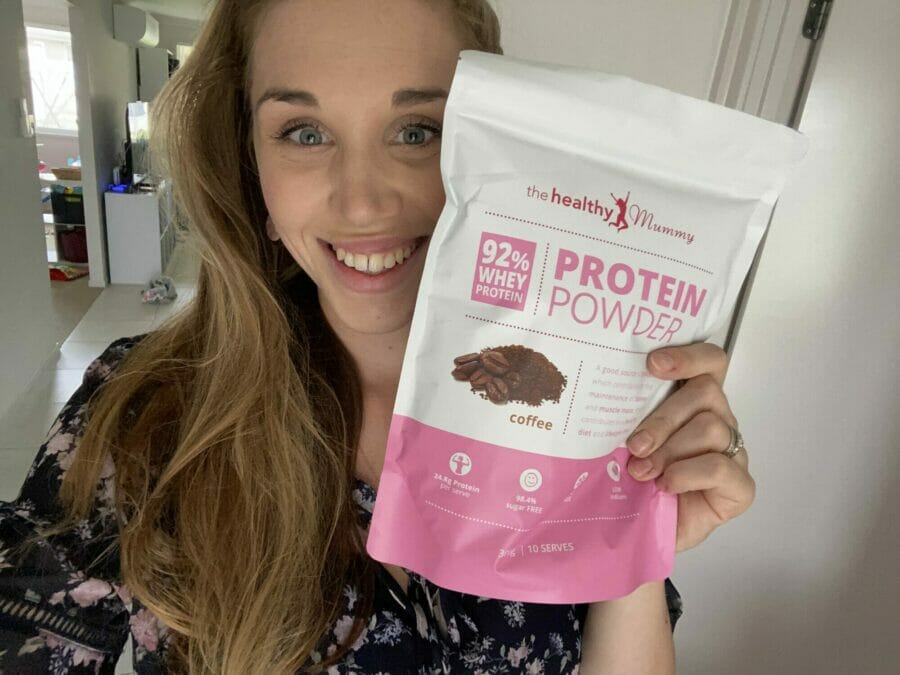 "Super creamy and not overly sweet. Perfect on its own, or I mixed with the Caramel Premium Smoothie Mix for a caramel latte and omggggg!" 
Cicily Goodwin says, "This is hands down my favourite product now!"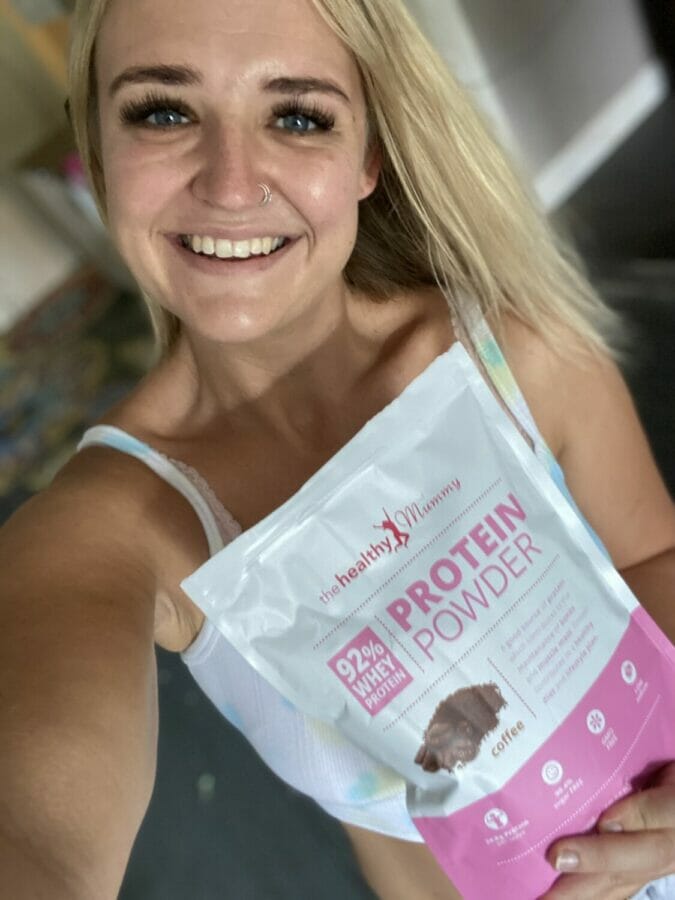 "I am so in LOVE with the new coffee protein powder,  I am so impressed with the flavour, it tastes exactly like an iced coffee, but BONUS doesn't have all the sugar & high calories. This is definitely becoming part of my daily routine! Absolutely in love!"
Cat Christ says, "Holy WOW!!!"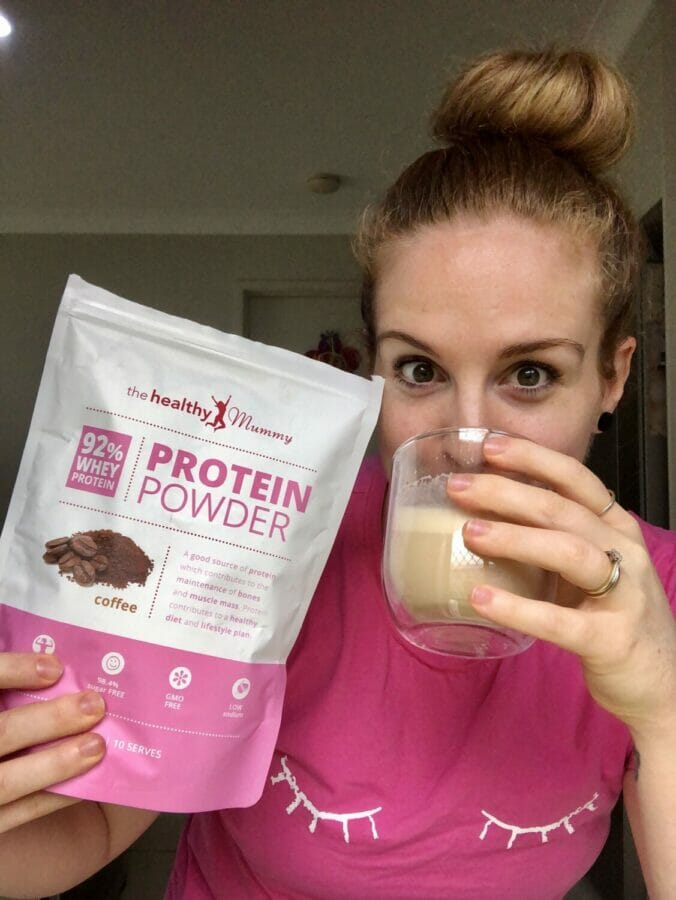 "Anything coffee flavour is usually my jam and when it's an authentic coffee flavour I am THERE! If that sounds like you, you won't be disappointed with this protein powder. I love that I can now combine my post-workout protein hit with a coffee hit. I am so excited to get baking with this protein powder…Coffee Protein Balls anyone?"
Abby Carter says,  "I love it in my shaker with ice cold water YUM"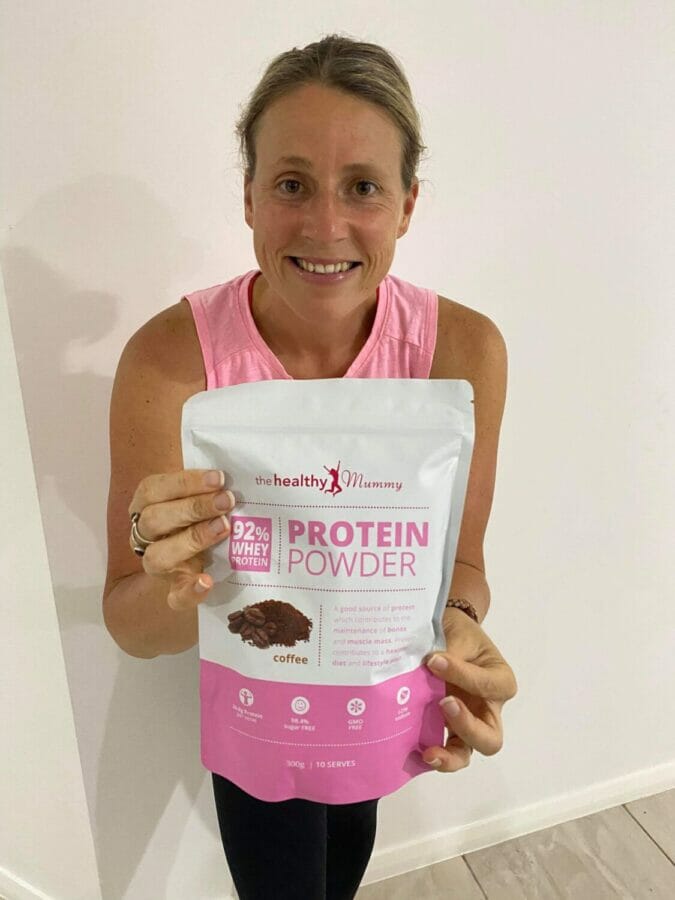 "The Healthy Mummy coffee protein powder is my new absolute favourite protein to have before I head to the gym in the morning….I get the little boost from the coffee and the deliciously smooth coffee flavour is so good!"
Lauren Kolstad says "I am a massive coffee addict so the new Coffee Protein from Healthy Mummy is everything!!"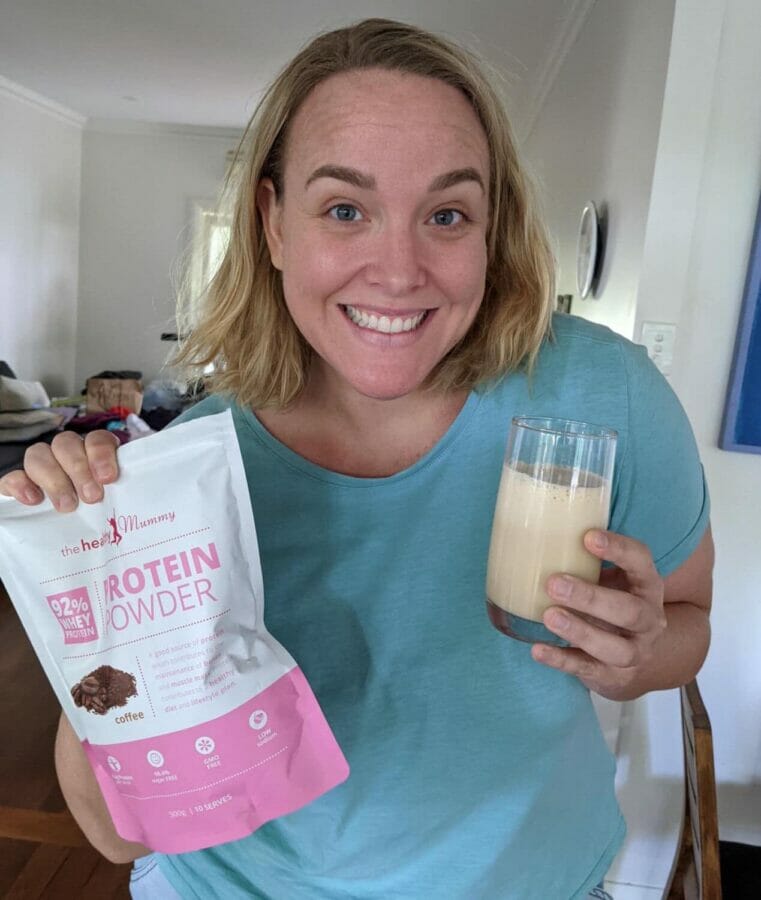 "I love that it mixes so smoothly in a shaker, no grainy texture or chalky residue. With just the right amount of coffee to give me an afternoon boost, all while working towards my goals".
Reasons to LOVE Coffee Protein Powder!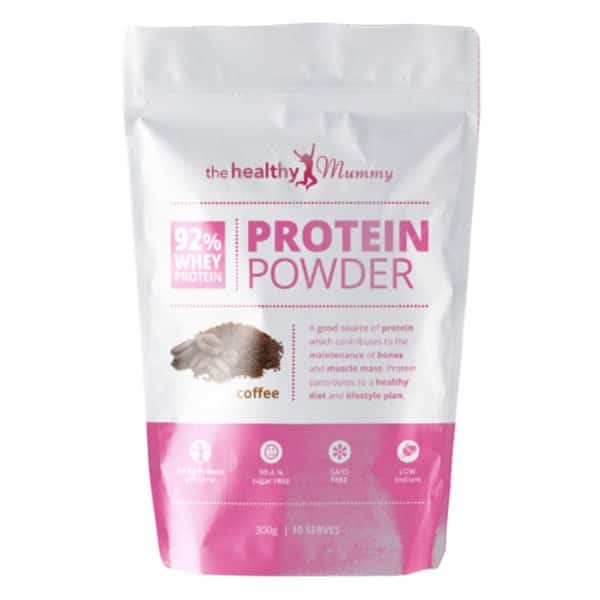 High-quality whey protein from grass-fed cows
92% whey protein
98.4% sugar-free
Low sodium
No artificial sweeteners or flavours
Hormone-free
GMO-free