Mum's Warning After Son Hospitalised From A Public Pool
With summer well and truly here many families are hitting up the local pool for a bit of relief from the heat. New mum and Healthy Mummy writer Michelle did just that on their first family holiday just 6 weeks after having her third son.
Unfortunately she brought home more than just a tan and some great family memories.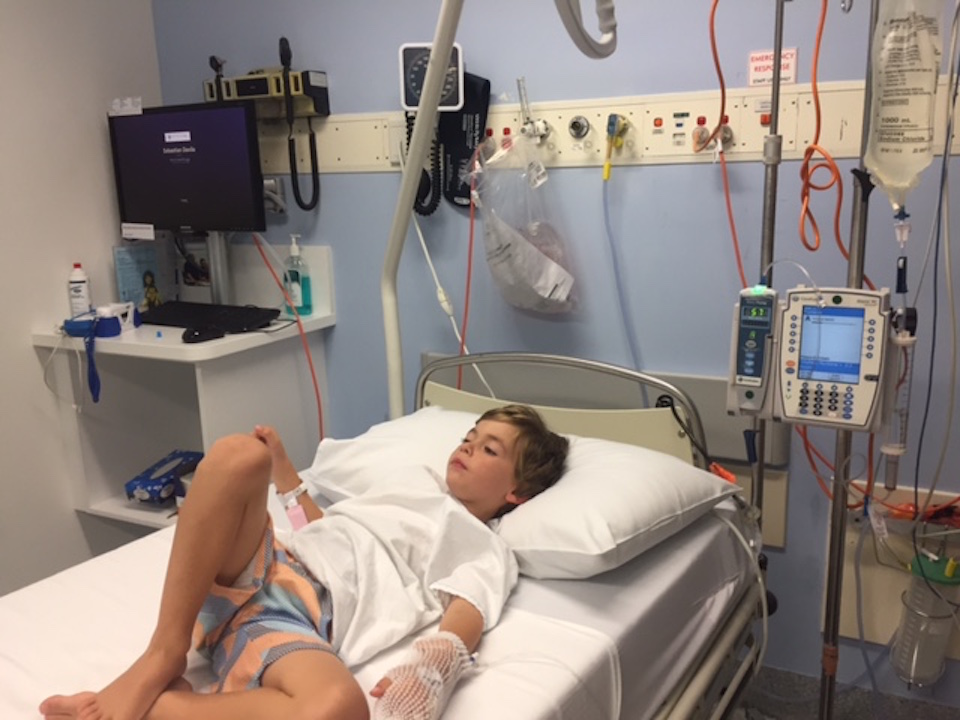 After returning home from a refreshing family holiday with her three boys, Michelle says things took a turn for the worse.
"About a week after coming home I came down with terrible stomach pains and was spending half the day on the toilet," she says.
"It continued for a week and at that point I saw the GP who did a stool test and diagnosed cryptosporidium."
On Being Diagnosed With Serious And Notifiable Illness
Michelle says the drama didn't stop once she got home. The health department called her asking questions where she could have been exposed because cryptosporidium is a serious and notifiable illness.
"It turned out I had caught it from a public pool at the holiday park we had been staying at. I'd only just had a baby 7 weeks earlier and it was the first time I'd been swimming."
Unfortunately for Michelle, she wasn't the only one to fall ill. A few days later her eldest son started getting temperatures and vomiting intermittently.
Son Had To Be Hospitalised
For her six-year-old it was more serious. He didn't have the typical severe diarrhoea but was vomiting intermittently, complaining of stomach pain and refusing food and drink.
"After a week of barely any food or water he was very lethargic and dehydrated. I took him to the GP who sent us to hospital," she says.
"He was on a drip for two days and received treatment for hypolalemia (low potassium). It was pretty horrible. Certainly not what you need before Christmas with a newborn and toddler."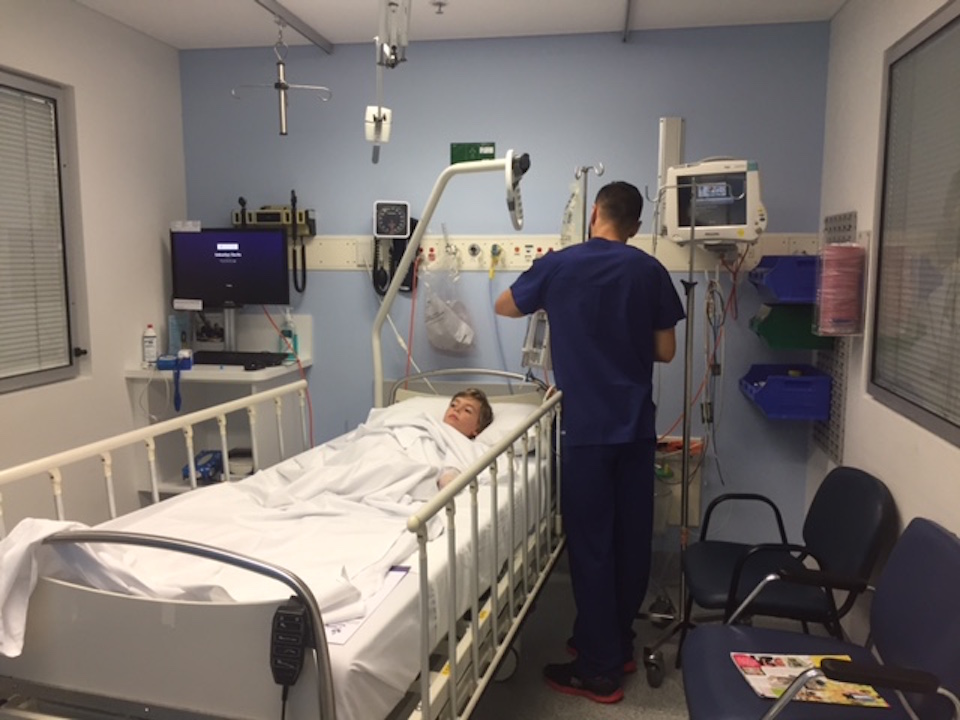 Mum Begs Others To Keep Sick Kids Away From Public Pools
Michelle has warned other mums to be cautious at public pools and encourages those who are ill to stay away.
"Try to avoid swallowing water and be careful with babies or those with low immunity. If your kids are sick, please please please keep them away from the water," she says.
"If they've had diarrhoea they really shouldn't be swimming for two weeks after symptoms have cleared up as they can continue to spread the bug."
Thankfully Michelle and her son have made a full recovery. But for people who are immunocompromised the consequences can be much more serious.
Be careful this summer and take precautions to avoid catching or spreading cryptosporidium.
You might also like to read Public Pool Warning After Increase In Diarrhoea Causing Bug.