November's Motivating Mums Share Their BEST 5 Tips For Weight Loss Success
The November Healthy Mummy 28 Day Weight Loss Challenge is well underway with a focus on butts and thighs, and to help you stay on track with weight loss and fitness goals we've asked 5 amazing mums to motivate and inspire you.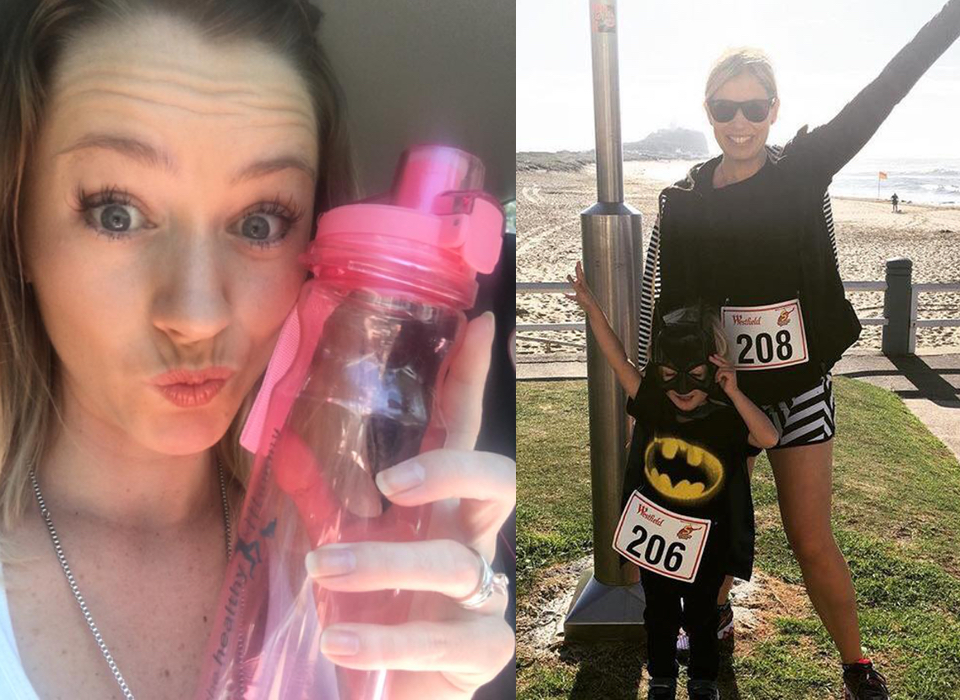 These motivating mums are much like the rest of us, striving to lose weight or maintain a healthy pregnancy. They also want to better themselves both physically and mentally by following the Healthy Mummy Challenges.
Each of these amazing mums have shared their ups and downs, road bumps and successes on this blog and on the Healthy Mummy Facebook communities.
They are here to support you and we hope you will support them too. At Healthy Mummy we are all in this together!
Tips To Help Keep You On Track For Weight Loss And Fitness Goals
1. Drink More Water
Kaitie Purssell says:
"I never leave home without my water bottle. I always aim to drink 2-3 litres of water a day. It stops my body thinking I'm hungry when I'm not. And it saves me from constantly snacking, which I used to do a lot!"
Read 5 ways to increase your water intake.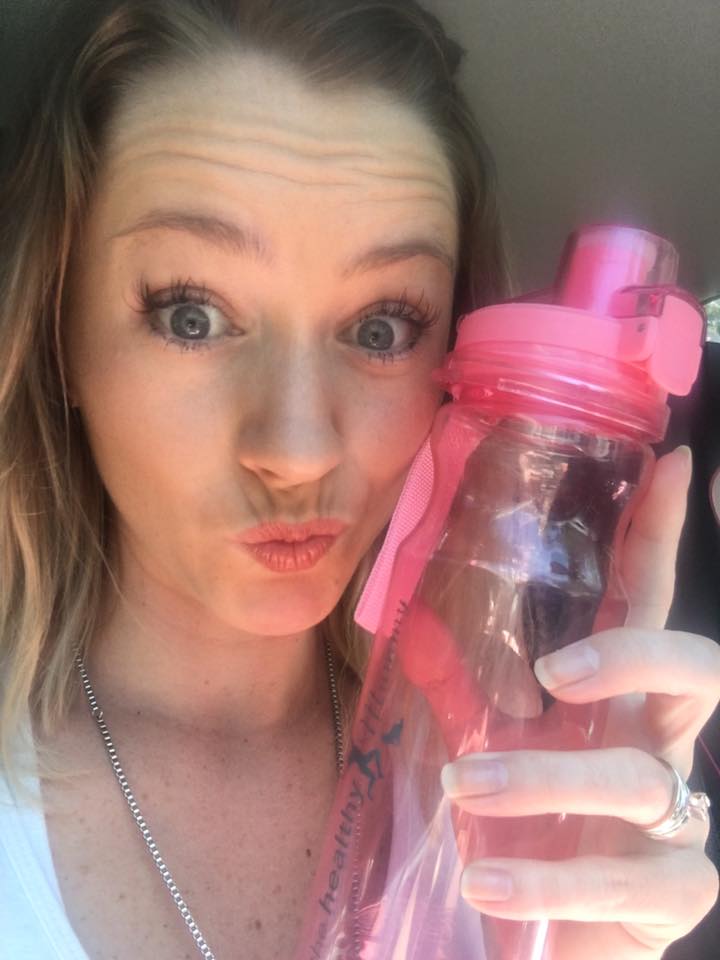 2. Take The Stairs
Mel Briggs says:
"I have just found myself a mini task for this month! Today when I got into work I decided that I will walk the stairs to level 2 each morning and every time I leave and enter the building.
"As it is butts and thigh challenge month, I have made a commitment to myself to do this every Monday, Tuesday and Wednesday – the days I work)."
See why stair running is one of the fastest ways to burn calories.

3. Eat Breakfast
Courtney says:
"Breakfast is the most important meal of day. If I don't eat breakfast I can guarantee I'll eat something crappy for morning snack or lunch. Having breakfast kick starts my metabolism for the day.
"If I am heading out for an early mum and bub workout session, I always take a green Healthy Mummy smoothie with me. I'm always starving after I finish this session and my Healthy Mummy smoothie hits the spot every time."
Read why breakfast is so important.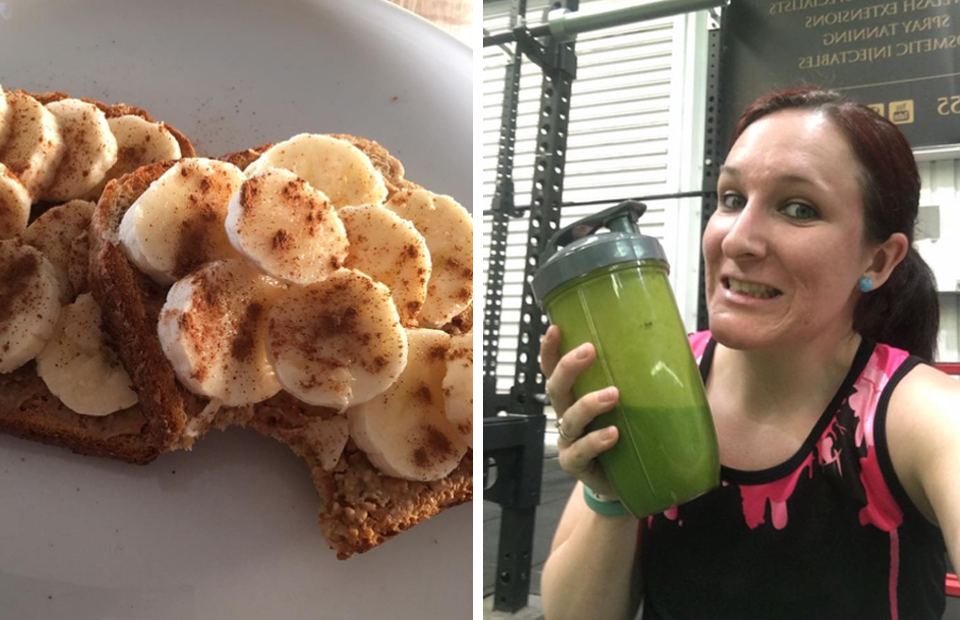 4.  Set Yourself Mini Goals
Katrina Macilroy says:
"I take one day at a time or even one meal at a time and set myself mini goals. I get overwhelmed easily because of my anxiety.  I've made it so far is by achieving one goal at a time rather than looking at the end goal".
Read setting smart goals for success.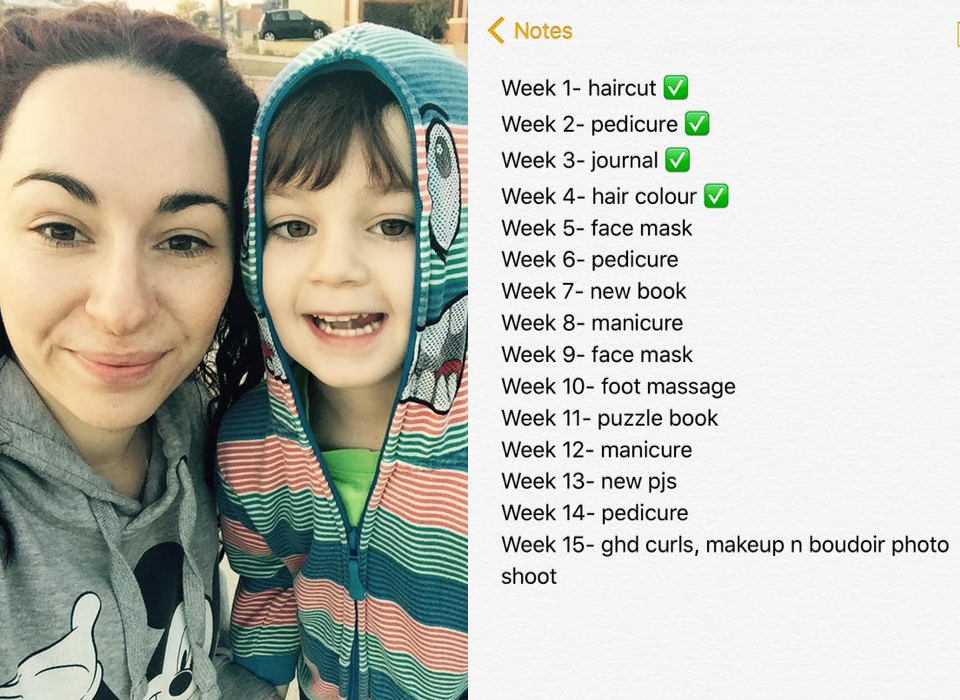 5. List, Lists Lists – You Can Never Have Enough Lists!
AJ Pole says:
"I use lists for everything. I have a list that have all my goals on it. I have day-to-day lists such as make beds and do 10 minutes of exercise. I also have short-term lists such as being able to run 5km.
"My long-term list includes goals like being able to run 5km in 40 minutes. My overall goals list includes running run 5km in 30 minutes and working towards 10km. I also write shopping lists and only ever buy what is on it. This keeps me from overbuying."
Read 7 ways to reduce your grocery bill.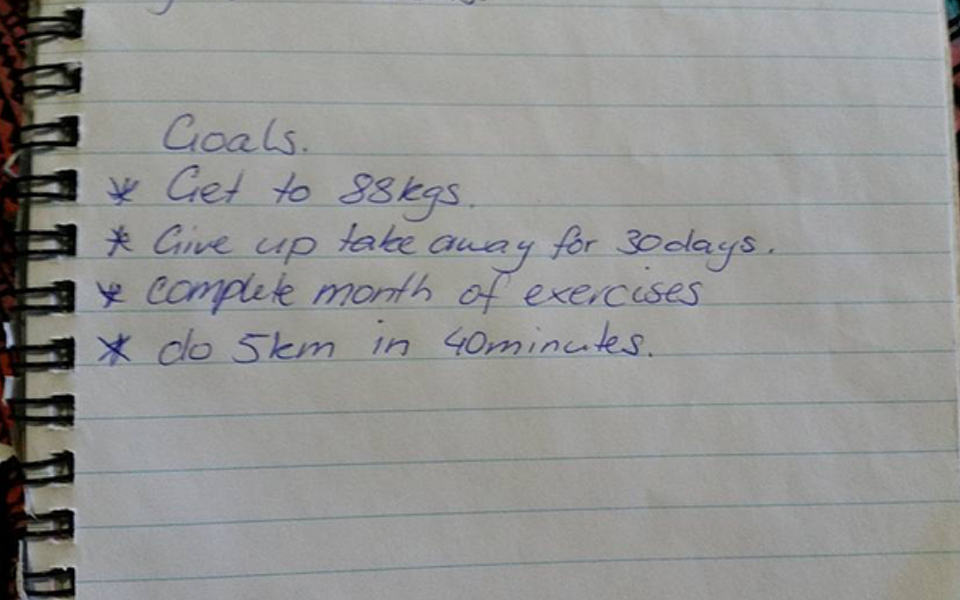 We invite you to follow our 5 amazing November motivating mums on their journey this month in our Healthy Mummy Community.
Remember they are there to help you. Feel free to ask them any questions you might have on your own weight-loss journey.
We will be also sharing their updates on the blog throughout the month, so keep a look out.
Join thousands of other mums who have incredible weight loss results by signing up to the Healthy Mummy 28 Day Weight Loss Challenge.