Healthy Mummy founder Rhian Allen's top tips for any mum wanting to start a business
For many mums, starting your own business is a dream. Not answering to a boss. Working hours that suit you. Being able to work from home.
Having the flexibility to be around for your children. And of course making money and being able to provide for your family.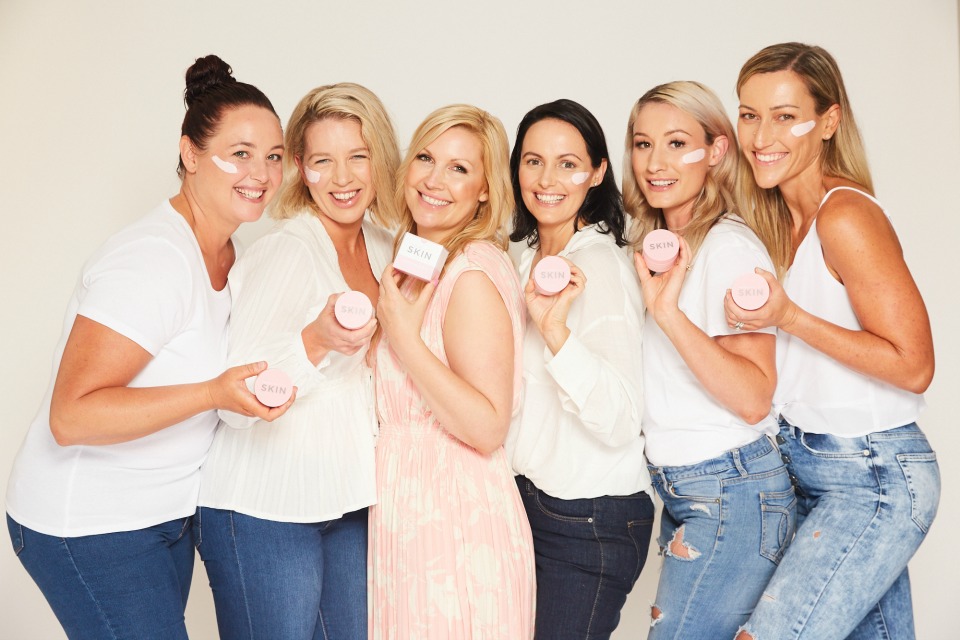 How to run a successful business
However the difference between running a business and running a successful business can be poles apart.
Current statistics from the Australian Bureau of Statistics state that 50% of new businesses fail within the first 4 year – which is pretty scary when you consider the costs, time and effort that goes into launching a new business.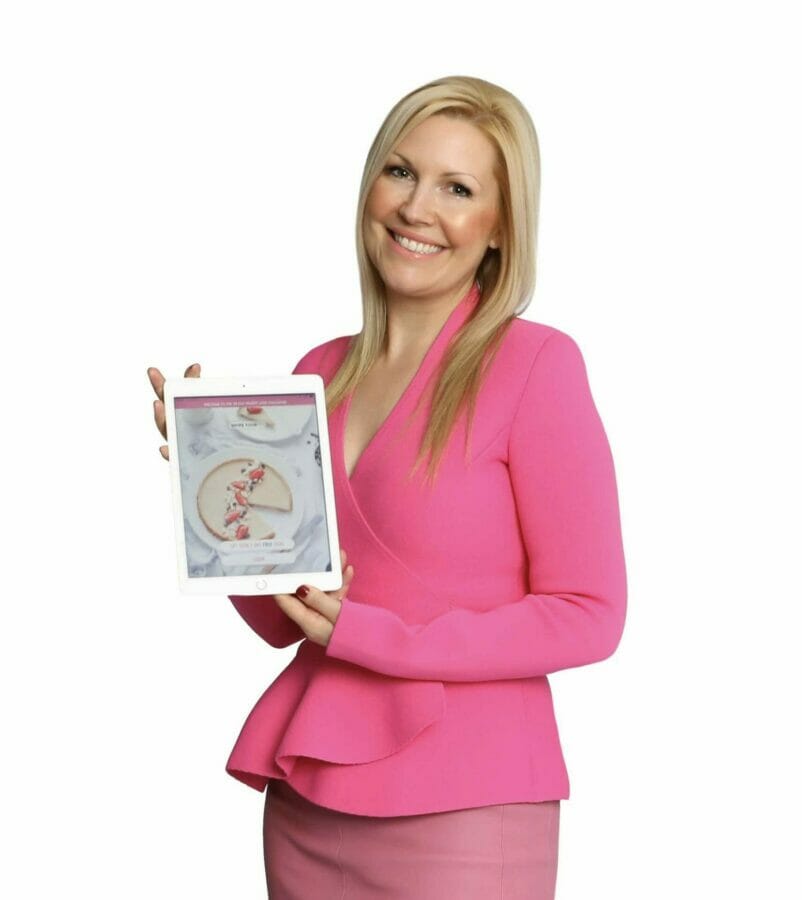 Being a mum is already stressful enough – and when you throw in running a business – it can all get a bit too much!
And I know this all too well after having launched The Healthy Mummy back in 2010, when I was pregnant with my first baby and then went on to work from home (and have baby number two) for the first four years of the life of the business.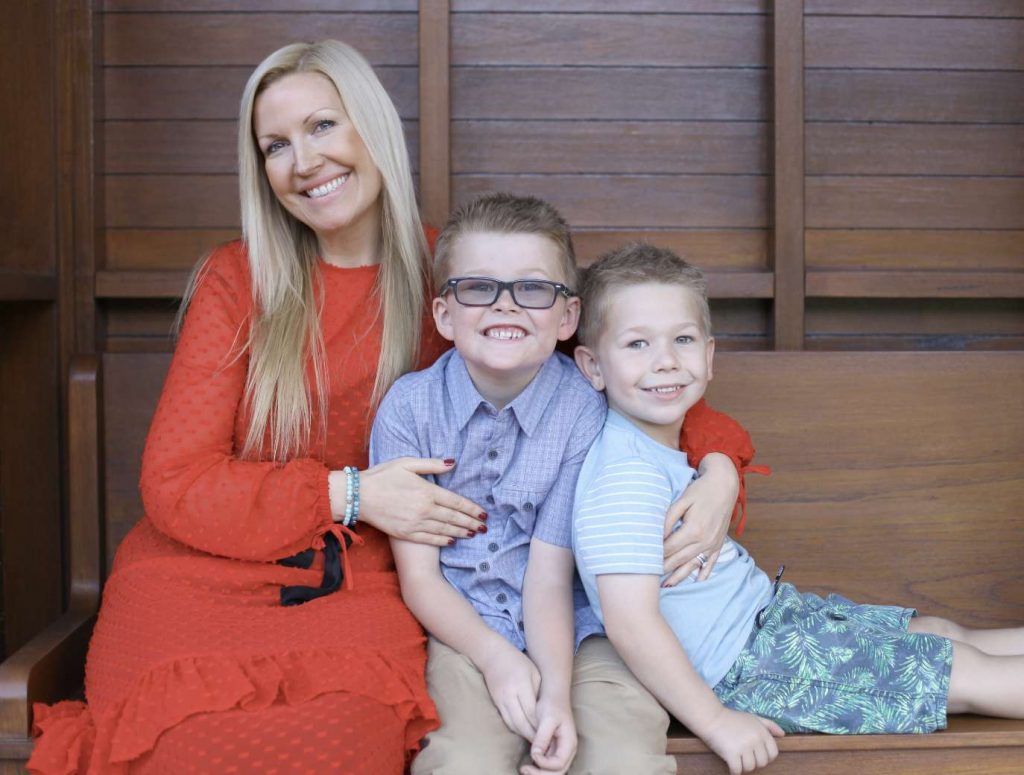 So how do you make your business successful when you are already a busy mum – and is there a test for how to determine whether you have the right skill set and tools for running a business?
I absolutely believe that there is not one single reason for someone being successful in business.  And this is why it can be so hard to succeed as there are so many boxes to be ticked and questions you need to ask yourself.
So what are some questions and tips to start asking yourself before starting a business?
Is your idea unique?
You have probably heard this over and over again but it is true. And by unique, I mean is there a genuine point of difference between what you are planning on doing and what currently exists.
How do you plan to set yourself apart from anything else out there. It is crucial you are brutally honest with yourself at this point as just because you love doing something it doesn't mean you will be able to make money out of it.
Have you done your market research?
Even if you have a great idea, once you start doing market research you may discover that there is just no room for your business as the market is already dominated by many other players – all of who do a brilliant job.
It will be very hard for you to get any traction in the field you are considering
Have you done a business plan?
Doing a business plan is crucial. This will help you determine how you plan on marketing and promoting your business and how much money you plan on making/need to make over 1,2,3,4 and 5 years
How much capital do you have to start your business up and market it?
No matter how good your idea is, you need money to launch and market it. If people don't know about it, then it just won't grow. My advice here is to put off launching your business until you have enough money to launch it the way that you want to.
Or to do a part time job to help fund your dream. It is also worth being very realistic with earnings as most businesses do not make profit for 1-2 years so you need to make sure that in your business plan you have accounted for this fact.
How much time are you willing to dedicate to your business?
And how much do you really want it? With profits being very light on in the first 1-2 years, if you don't want it enough what will keep you going when you are working every hour of the day pursuing your dream?
Although running your business may seem like a romantic idea the reality is hard work where you end up working 7 days a week and doing more hours and having more stress on your plate than you ever did in an 'employed role"
Do you have the support of your partner?
Being a mumpreneur and running your own business is all consuming and as well as launching, running and developing your business you are being a mother and a wife and it can put a tremendous strain on your family life if you do not have the support of your partner.
My advice is to get them involved. Talk to them about your ideas, show them your business plan, work with them on brainstorming ideas and then they will be with you every step of the way – and you can then end up working as a team together.
Are you prepared to get your hands dirty?
Until you have a successful business that is making money you won't really be able to employ any or many staff. Which means you will be the creative brains, the marketer, the customer service person, the PR manager, the SEO specialist, the content writer, the accountant, the social media expert, the product developer and the website specialist.
Of course if you do have money to invest you can bring on experts and staff to help but it pays dividends to be involved in all aspects of your business so that you understand every aspect of it and can see first hand where your business is going – then employ staff as the rate your business growth allows.
Sometimes it's down to luck
And what I absolutely believe too is that to be truly successful you need some luck. But if you work really hard you can create your own luck as more opportunities come up.
It can seem like an awful lot of work and be overwhelming at times but if you have the entrepreneurial gene this will drive you and when you do get your break through and run a successful business it will be so very much worth it and it will give you more satisfaction than any 'paid employed' job could ever give you.
Family first
But the biggest tip and advice I would give any mum wanting to do a business is to make sure you always put your family first.
You will never get the time back when the kids are small. You will never wish when you were older that you worked more. You will always wish you spent more time with your kids.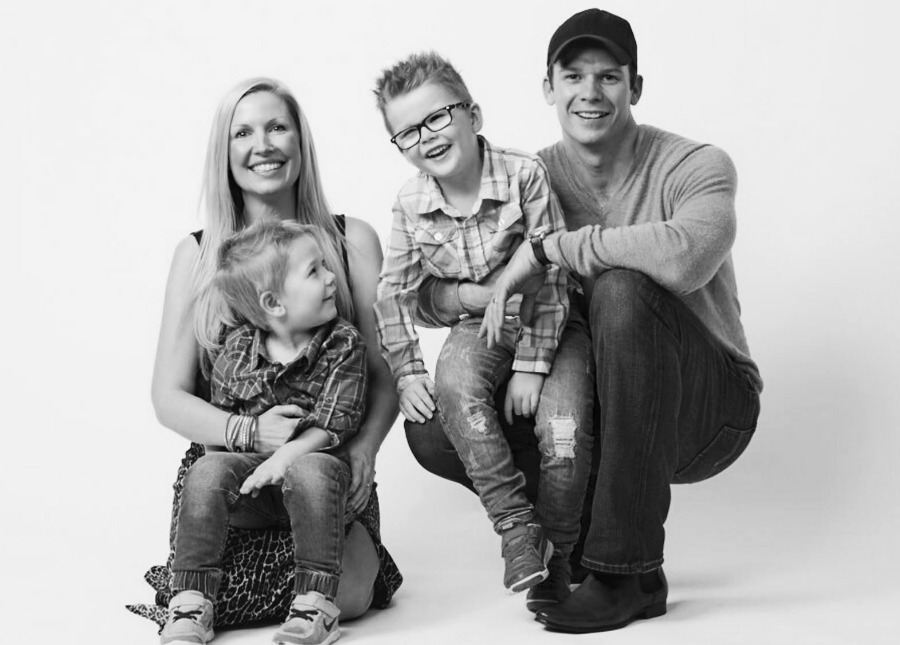 It is so easy to get caught up in work and running your own business but being with your family is crucial.
And that means saying no to some things. To accept that you can't do everything. That you have to learn to prioritise. For me, my kids always come first. But I have a crazily fast moving and busy business – so how do I do it?
The answer for me has always been to go to bed late and get up early! I have learned to function on less sleep so it is the sleep that I miss out on – not the time with my kids.
I work weird hours – I am up at 5am working then when my kids wake up my work day juggle begins!
I also have an awesome husband and we tag team a lot – plus he works in the business too! But both of us have the same desire to be there for our kids and although we work long and disjointed hours.
We love that we are always able to be there for our two boys – and now that they are getting older we love that they feel so part of the business and also feel proud of what our family has created.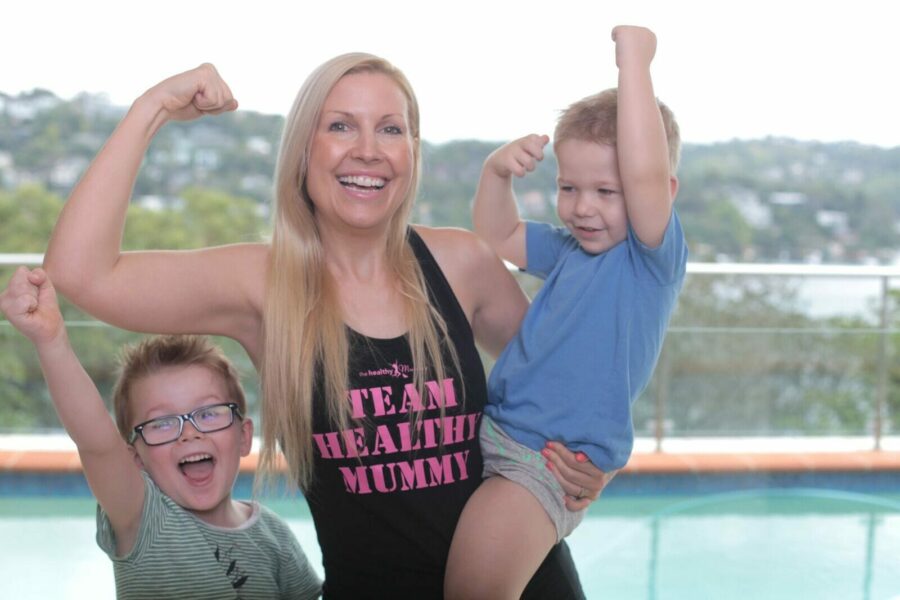 I get asked these questions a lot…
How do you juggle around family? Be present
I am there for play dates. I am there for as many school drop offs and pick ups during the week as I can.
I spend all my spare time with them and I never let them feel that my work takes over. I also talk to them about my work and get them involved where I can so they don't resent it when I have to do early morning work.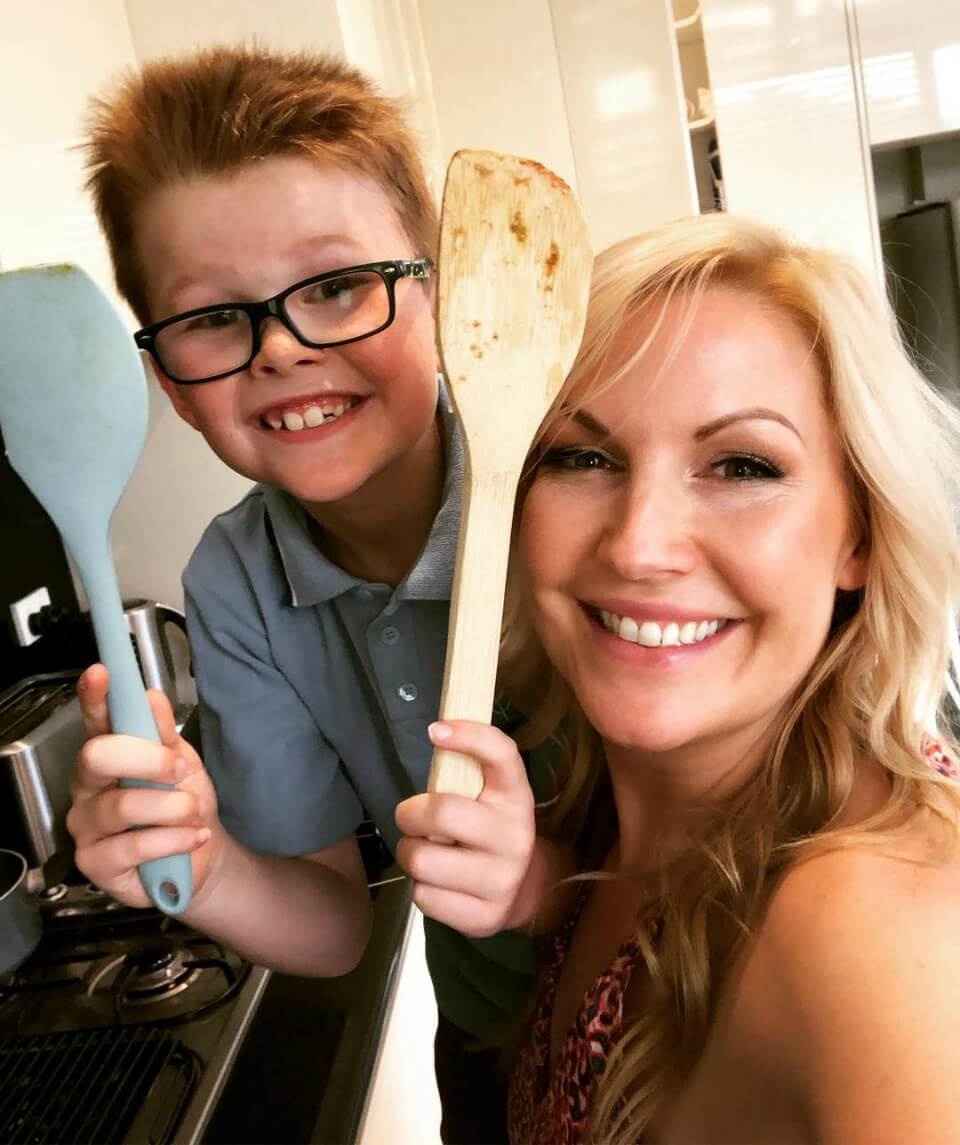 I fit my work around my family. I get up SUPER early. Most mornings I am up at 5am and I get 1 and a half hours of work on and half an hour of exercise in before my kids and hubby are up and everyone needs feeding!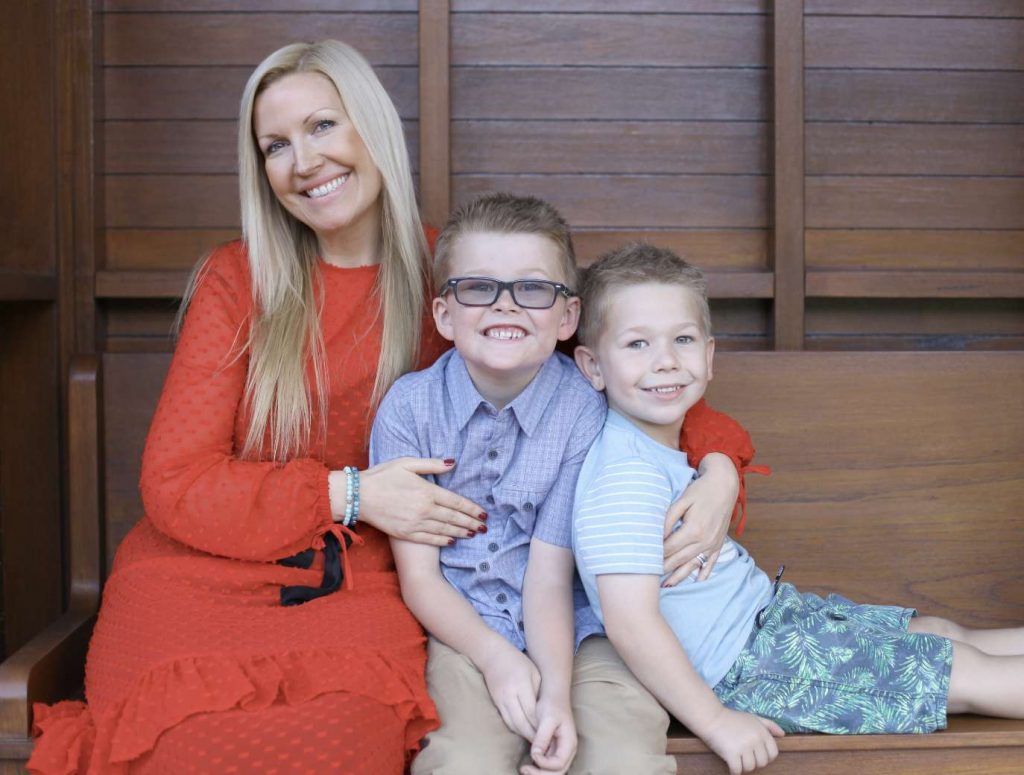 I start work after school starts and work like a speed demon with back to back meetings until the kids are home in the afternoon.
I also work after my kids go to bed so I get stuff done without it impacting them. And me and my hubby make sure we make time for each other too
I should also say my husband is a Saint. We both work so well together as husband and wife, as business parters and as parents – which helps immensely when things are so busy every single day.
When I have TV shoots, photoshoots or media interviews this adds extra chaos to my life and things can get pretty CRAZY then as I have to be at all different places at different times and the MADNESS is taken to a different level.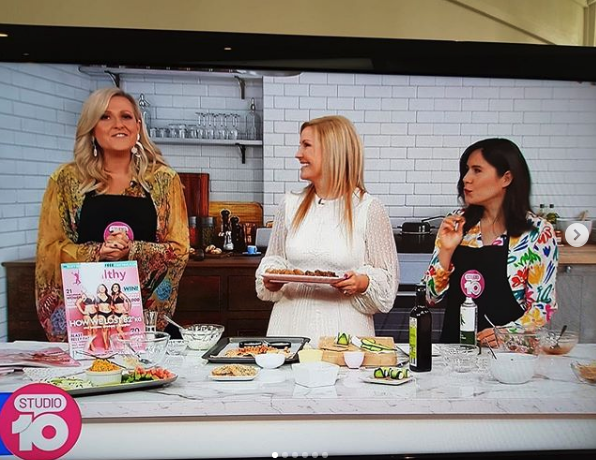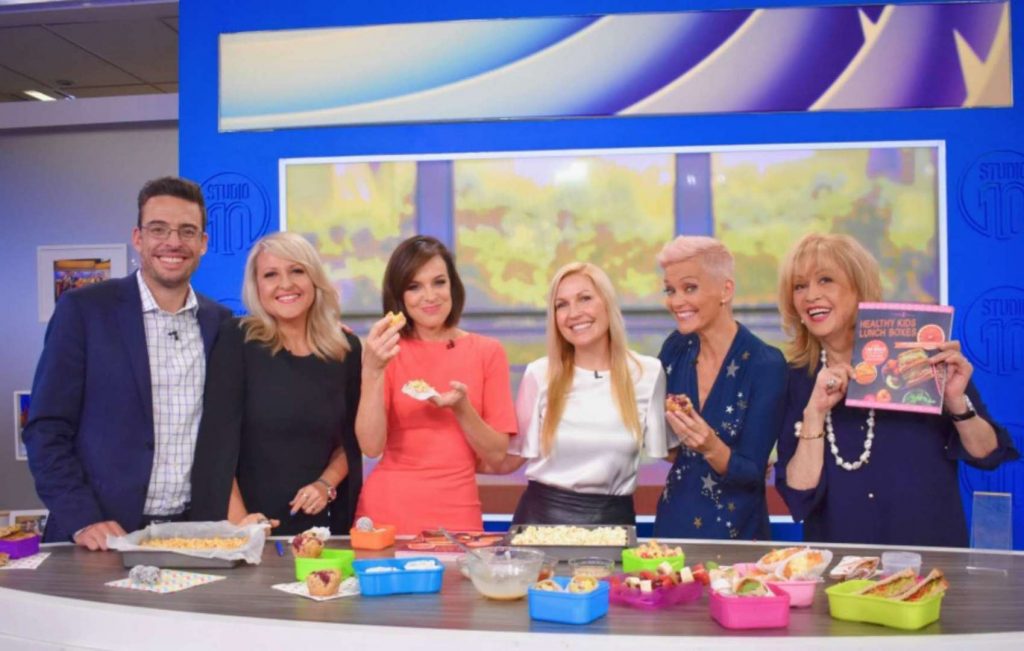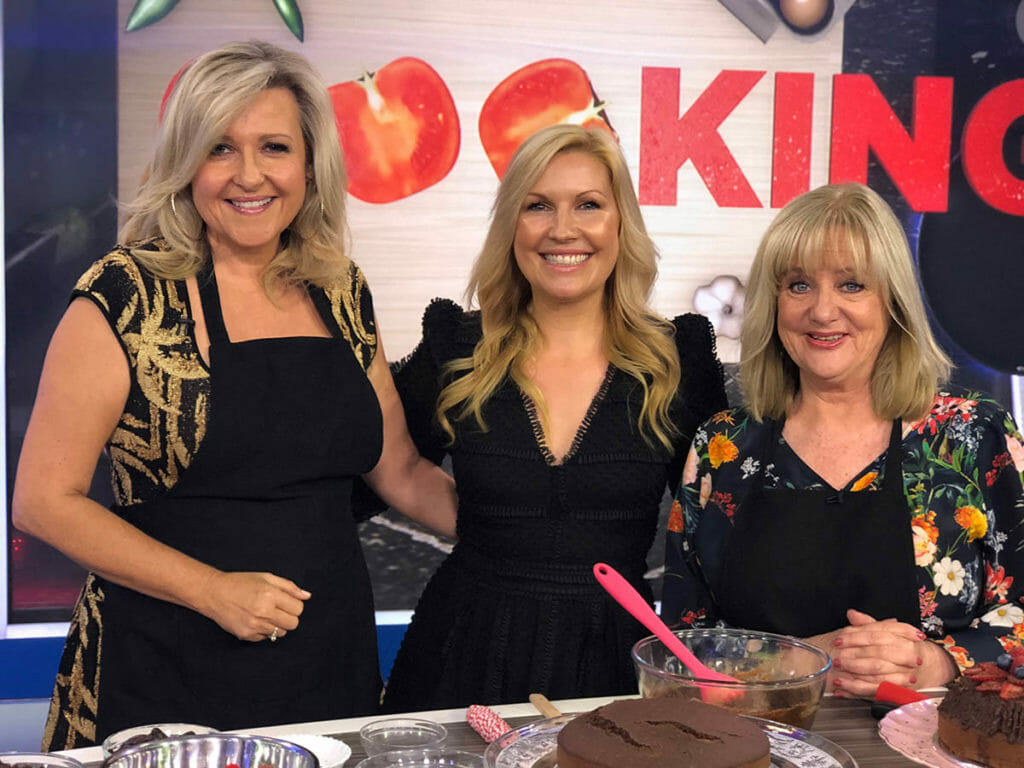 2. How do you stay sane?
I have an enormous amount of responsibility on me. I am a mum of 2 boys. A wife. I employ over 150 people (mostly mums and 99% women). 100,000s of mums use and trust our our products and advice every single day and I only ever want to deliver the best products and service to them.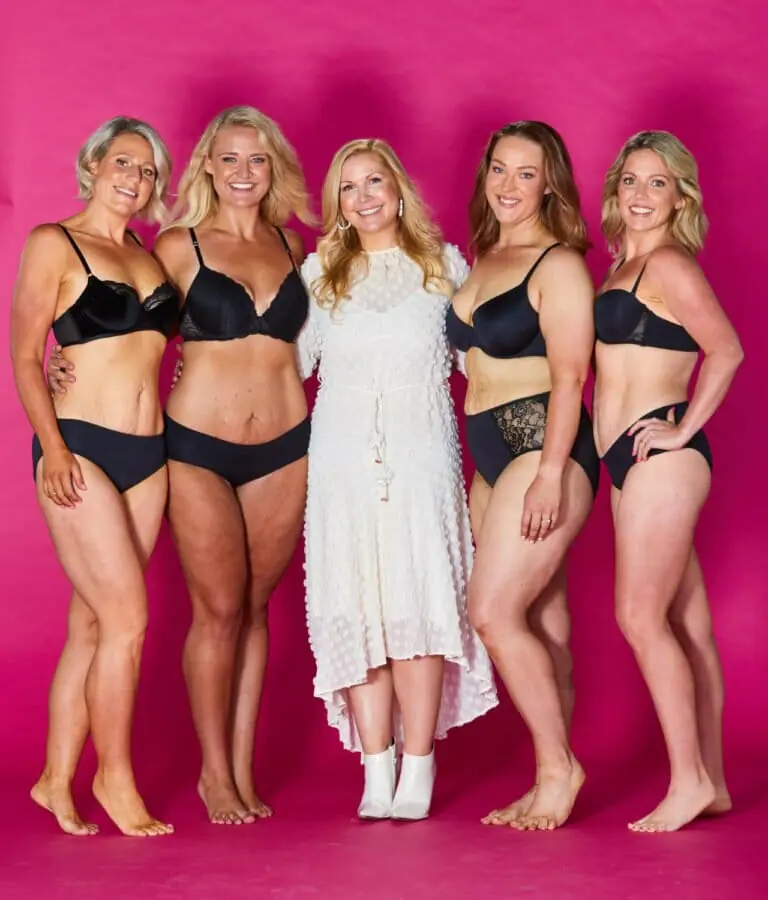 We are one of the fastest growing business' and we have new products in development and launching every month. I have a lot on my shoulders.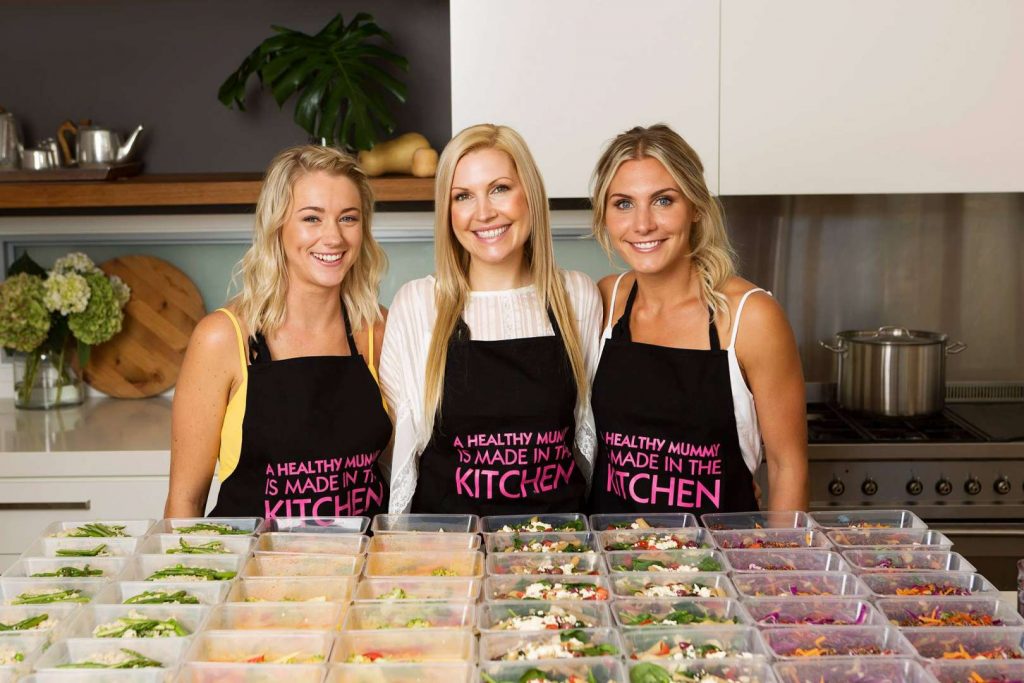 I am exhausted most days and life is a daily juggling act but I do feel a real sense of achievement with what we are doing as a business.
Everything we do is from a grass roots perspective and building our community and TRUST with a customer first approach is how we run the business and it feels soooo good to know that we are positively impacting the health of so many mums every single day and that I am able to do something really meaningful with my life.
I also love to be able to create a positive work environment for so many people and have so many other mums be part of The Healthy Mummy business that has now become such a big part of so many mums lives.
3. How do you manage?
For me it is about balance. I have to eat well and exercise and not take on too much.
I have also learned to say no to things. If I take on too much the stress becomes way too much and I will crumble and I have learned to know my own limitations.
I also am very aware that if I am not around enough for my family I start to feel VERY guilty as my family mean everything to me.
I want to spend as much time with them as I possibly can and for me it is a non stop juggling act of managing the business, my own health, their school and development and somewhere in there having some time for me too!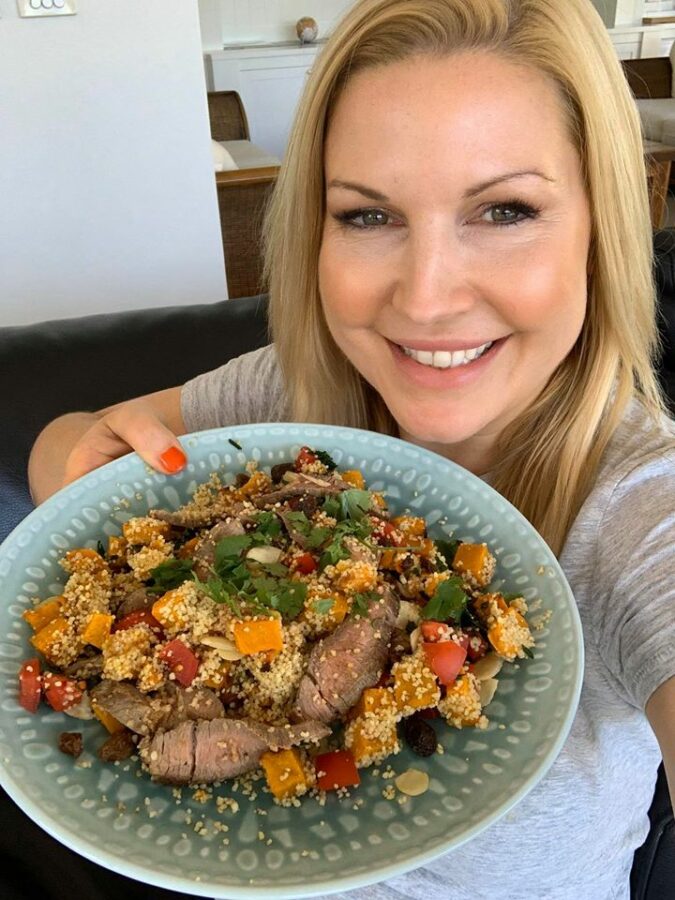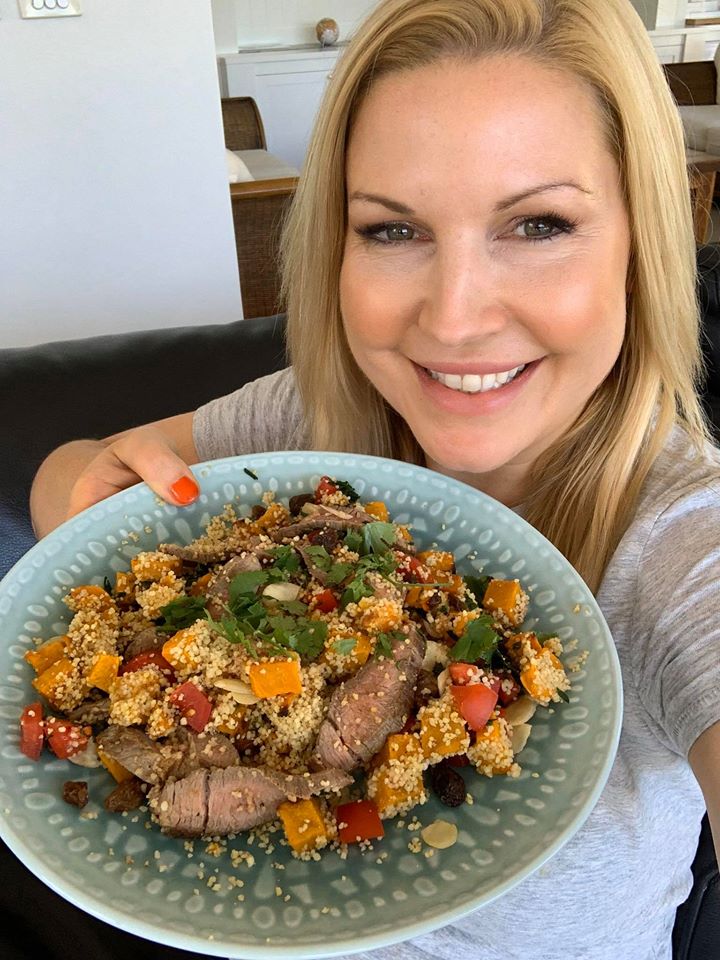 4. How do I fit it all in?
By accepting I will never fit it all in!! I have endless to do lists. I write new ones every day.
But I accept that I never get through them all. And that's ok. I just prioritise and get through what I can. And what I can't do moves on to tomorrow's list. I don't stress about what can't be done as what I learnt LOOOOONG ago is that it will never be all be done!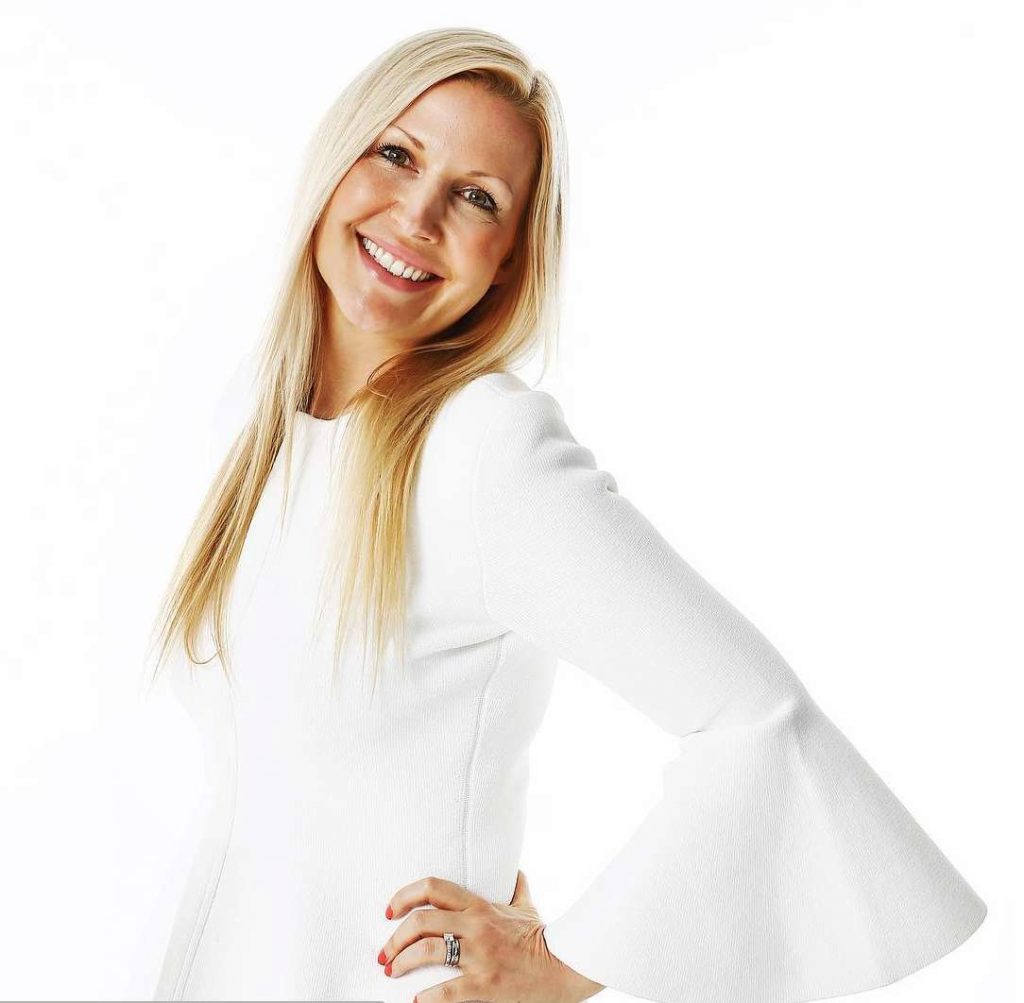 So I don't stress the small stuff. I just work very very hard and I never stop building but I do switch off at the end of the day and say that's it for the day and stop to appreciate the things that to me are the most important things in my life – which is my family.
The most important thing is being happy and we are only here for a short amount of time so I make sure I love what I do and try to do it the best way I can without sacrificing my precious time with my family
5. What am I proud of?
I am exceptionally proud and humbled every day at how The Healthy Mummy business positively changes so many mums and families lives.
I get blown away with the results that mums share and I feel so lucky to be able to do something positive with my life.
I also feel incredibly lucky that the media recognises what we do and I am so fortunate that myself and the business receives so much coverage on TV and in the press.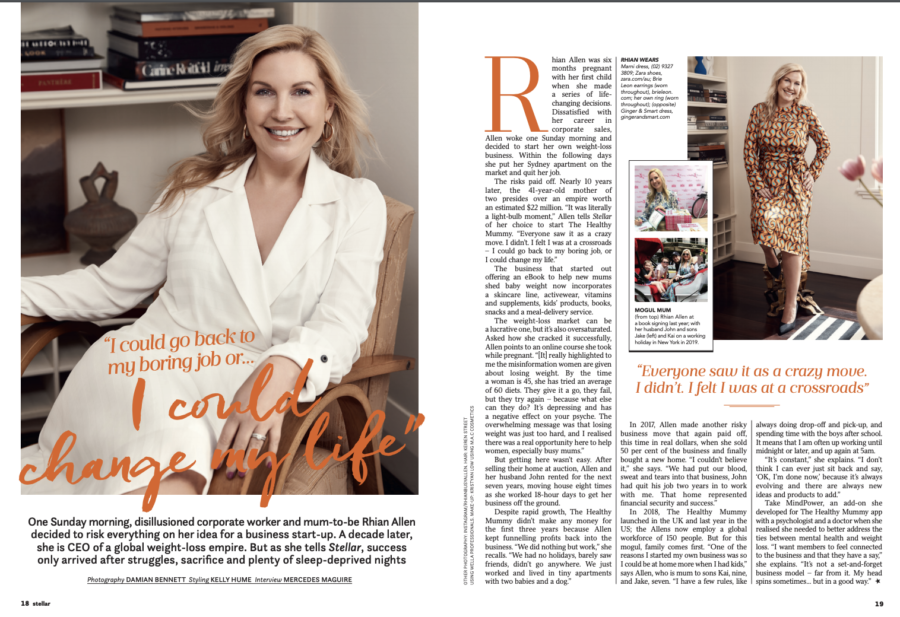 My 5 top tips for working from home
Have a designated work space so you have a place to sit and work
Have times you work – rather than working all the time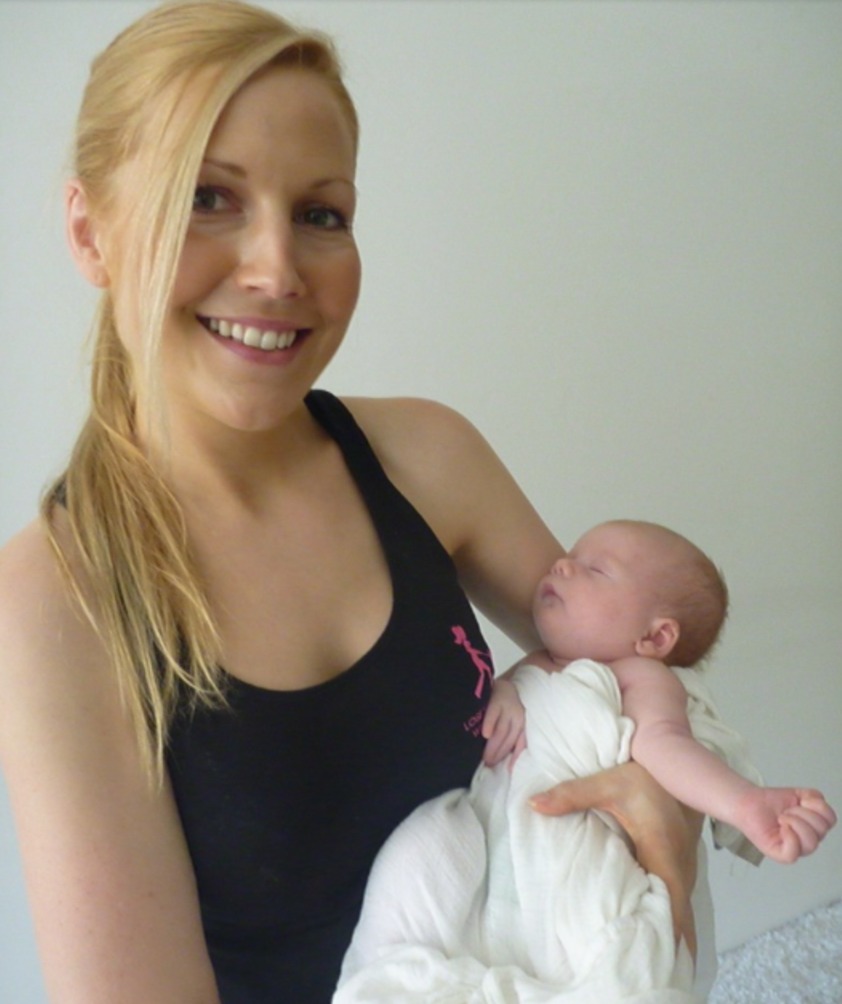 Make it work for you. For me it was about my work in whilst my kids slept and juggling my work day around my kids. This meant I would be always up late working, but it meant I never missed out on time with my kids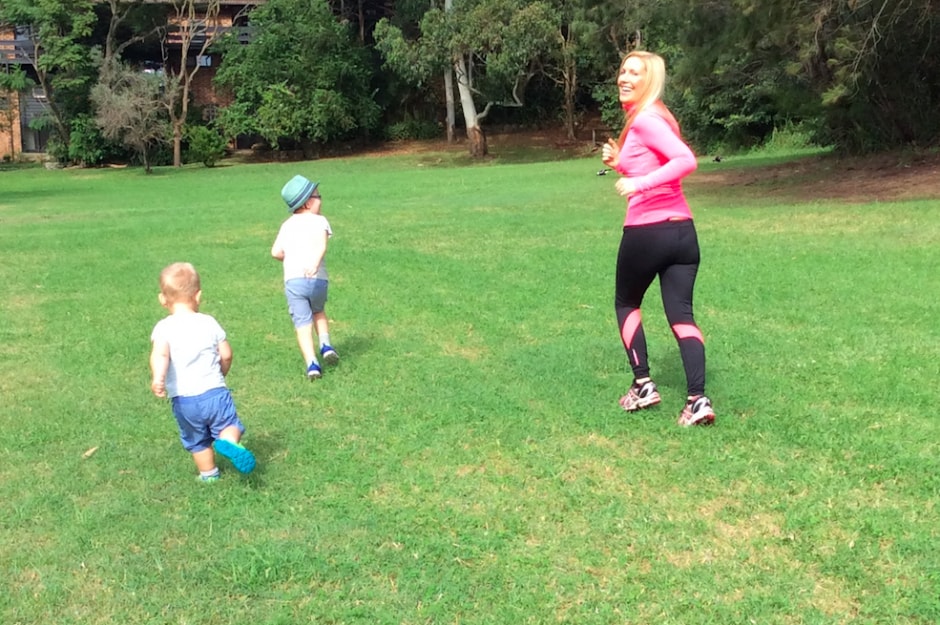 Make sure you get out of the house so work doesn't become all consuming – even if just for a coffee of a walk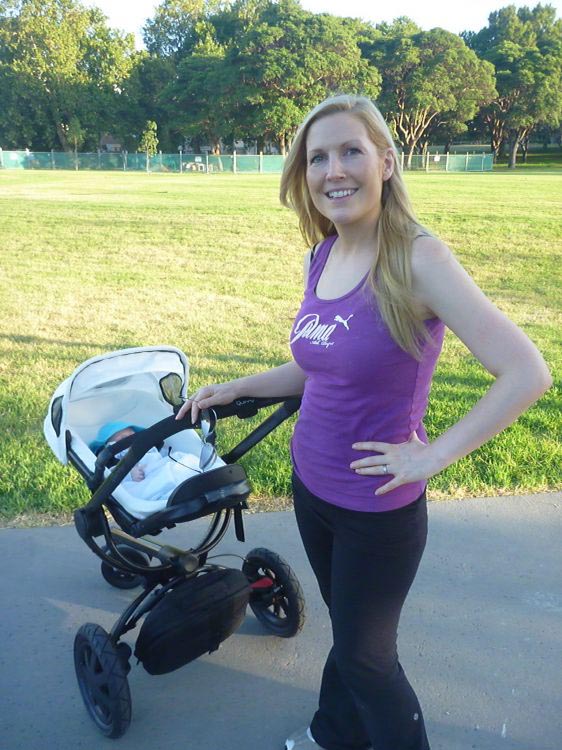 Make sure you claim your 'office space' as a tax deduction at the end of the year as if you are using 30% of your house for work then 30% of your rent/mortgage can go against your business – same with bills for electricity and internet etc
Make sure you always have time for your family as this is crucial. My family are the loves of my life and I work crazy hours but I always make sure I am there for them and would rather stay up till midnight and be up and 5.00am so I am there for them after school. My business is so busy and the work is never done but my kids will never be young again so I always ensure I am there and I don't miss a thing.