As a National Emergency is declared with Covid cases spiking – here's how to look after your physical and mental health
As the country heads even further into this covid crisis with cases in NSW on the rise, and other states trying to contain the virus as best they can, it's not surprising that many of us are feeling covid fatigued wondering when this is ever going to end.
After all, we have been dealing with this in one way or another for over 18 months now. While some states have fared better than others, a National Emergency has now been declared with everyone in Australia being affected in some way by this crisis.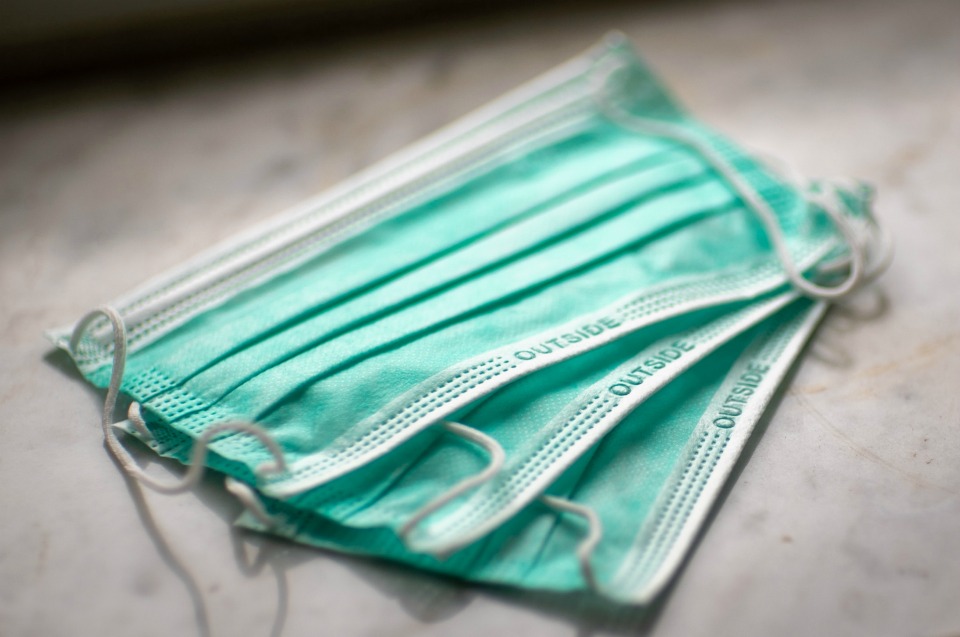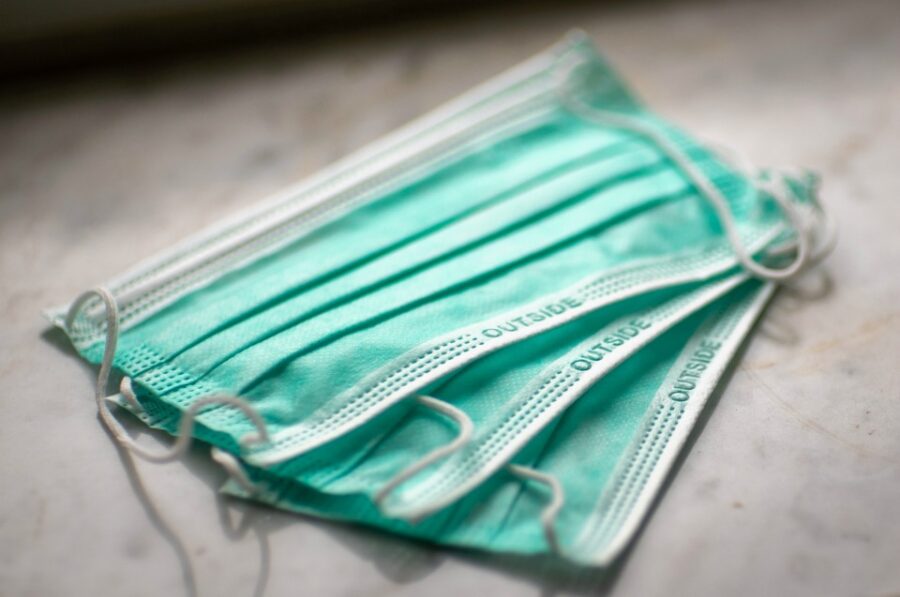 So, how do we cope with further lockdown and restrictions, ensuring that our health both physical and mental are kept as well as possible?
The Healthy Mummy has put some resources together to help support you and your family. With the help of our amazing experts, from psychologists, to personal trainers, to nutritionists, we have plenty of really useful information to help you get through this stressful time.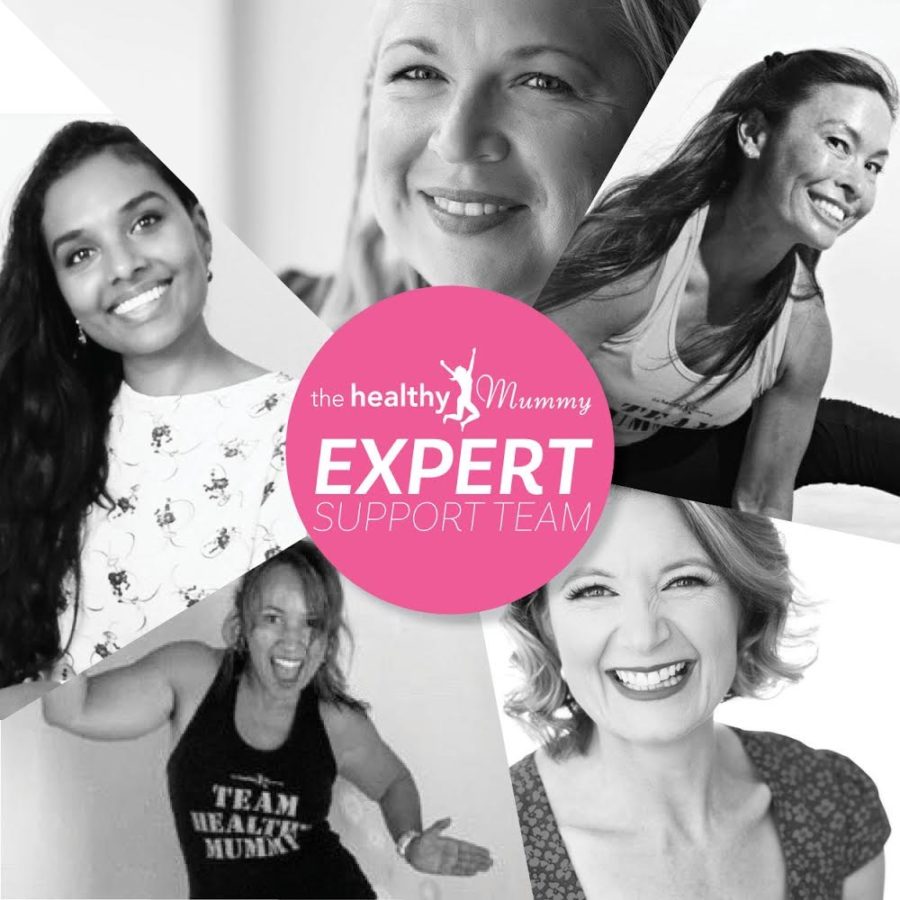 We have pulled together practical and useful tips on how to save money on groceries, make food go further, get the most out of pantry staples, as well as tips on staying physically fit, particularly without access to gyms.
The Healthy Mummy App will be your most effective tool to help you stay on track with your health goals and not lose focus. Make sure to look at the new Wellbeing section of the App that is full of resources, and valuable information about surviving lockdowns. Plus we have brand new Mum and Kids family Workouts in the App, to keep the whole family active and supported. Scroll down to find out more and to get a FREE NEW 10 minute Mum & Kids Workout.
Remember, even though there is so much out of our control right now, there are plenty of things that we can control in terms of our health and family's health.
Help from the Experts
Healthy Mummy Nutritionist Cheree shares her top tips for staying healthy in Home Isolation
Our Healthy Mummy nutritionist Cheree Sheldon has a wealth of experience optimizing health through nutrition. She shares her top tips on how to stay on top of things.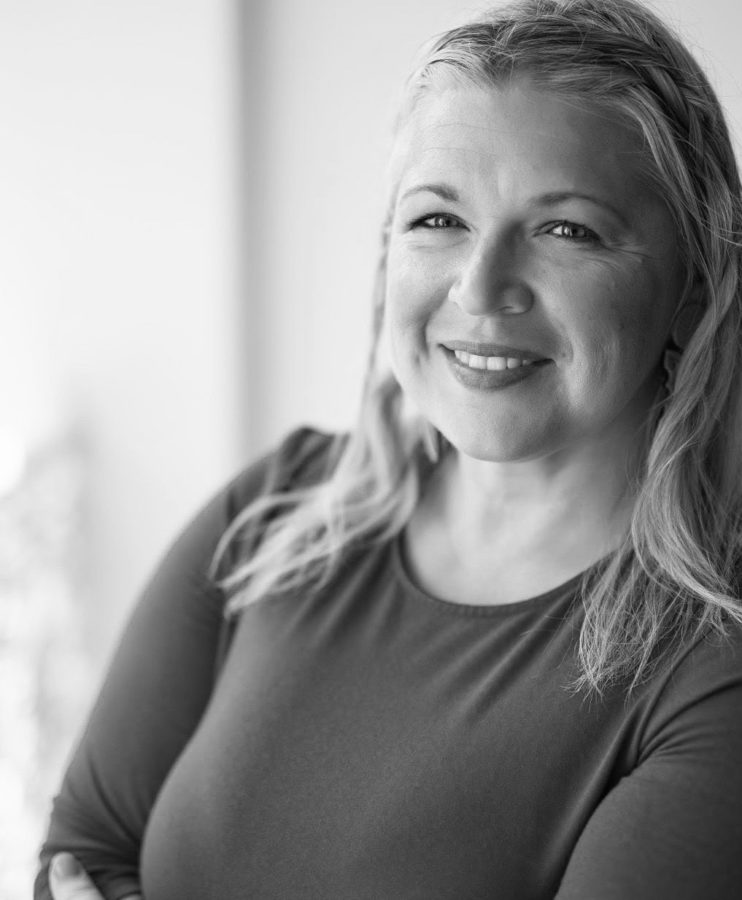 Psychologist and Healthy Mummy shares how to stay mentally strong in Home Isolation
Dr Bec Jackson is a huge part of the Healthy Mummy community having been a 28 Day Weight Loss Challenge member for over three years and losing 27 kilos with The Healthy Mummy.  Not only is she is a busy mum of four, she's also an experienced Psychologist with 20 years of mental health expertise,  in the field of mental health, resilience, wellbeing and self-development. 
Dr Bec shares her invaluable insight into how to cope mentally with Home Isolation and the Coronavirus pandemic.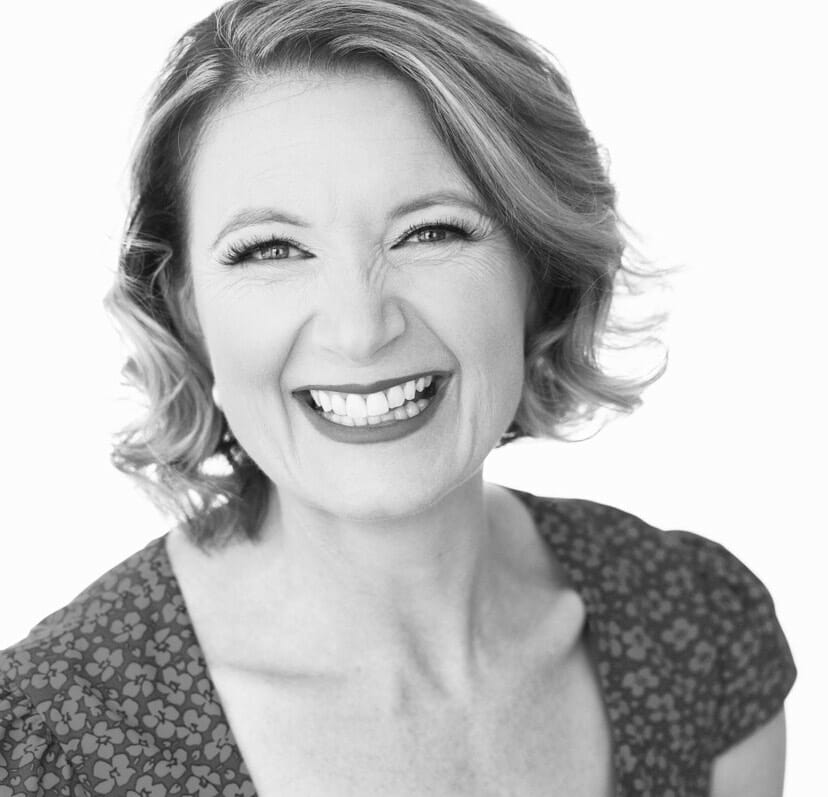 Personal trainer  reveals how to stay fit and healthy in lockdown
Healthy Mummy Fitness Trainer Wendy believes that this is the PERFECT time to stay active and healthy and doesn't need to be difficult when you're part of the 28 Day Weight Loss Challenge. Here she shares her 8 Top Tips on how to work out and home and stay on top of your fitness.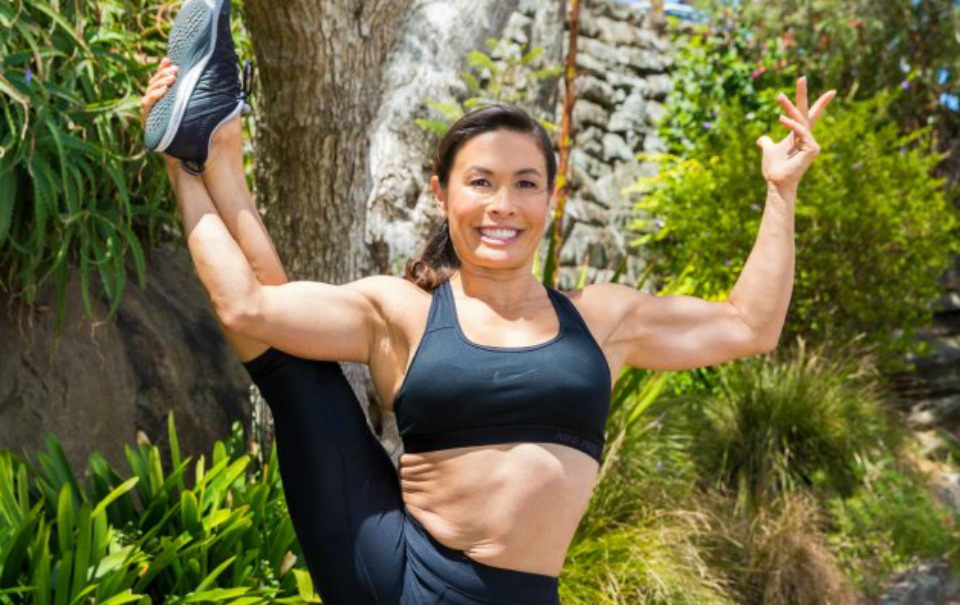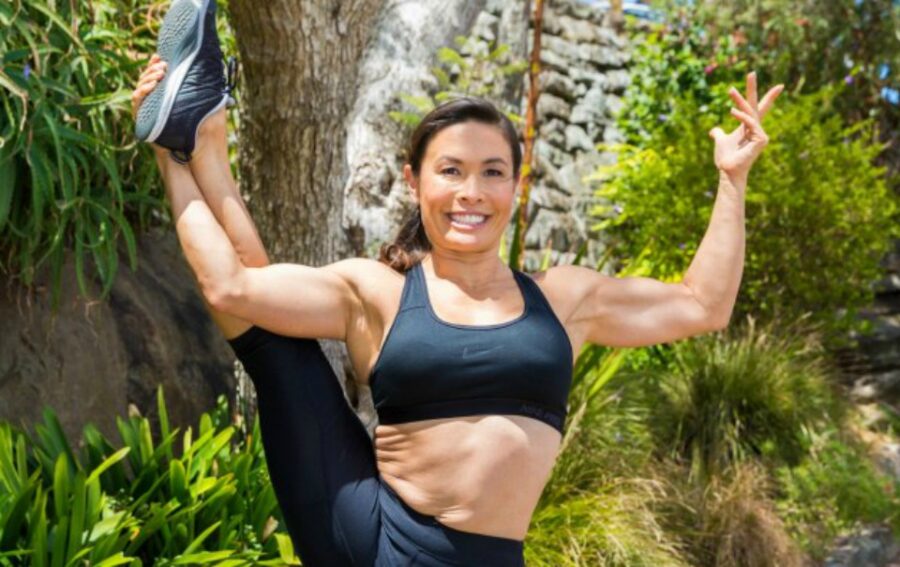 Meal Prep Queen Kaitie shares AMAZING tips to help your budget in lockdown
During this unique and often stressful time of home isolation, looking after our families and staying healthy has never been so important. For many, the family budget has also been stretched adding to the stress and worry for the future. With that in mind, Kaitie shares her amazing tips to help you look after your health and your wallet by meal prepping!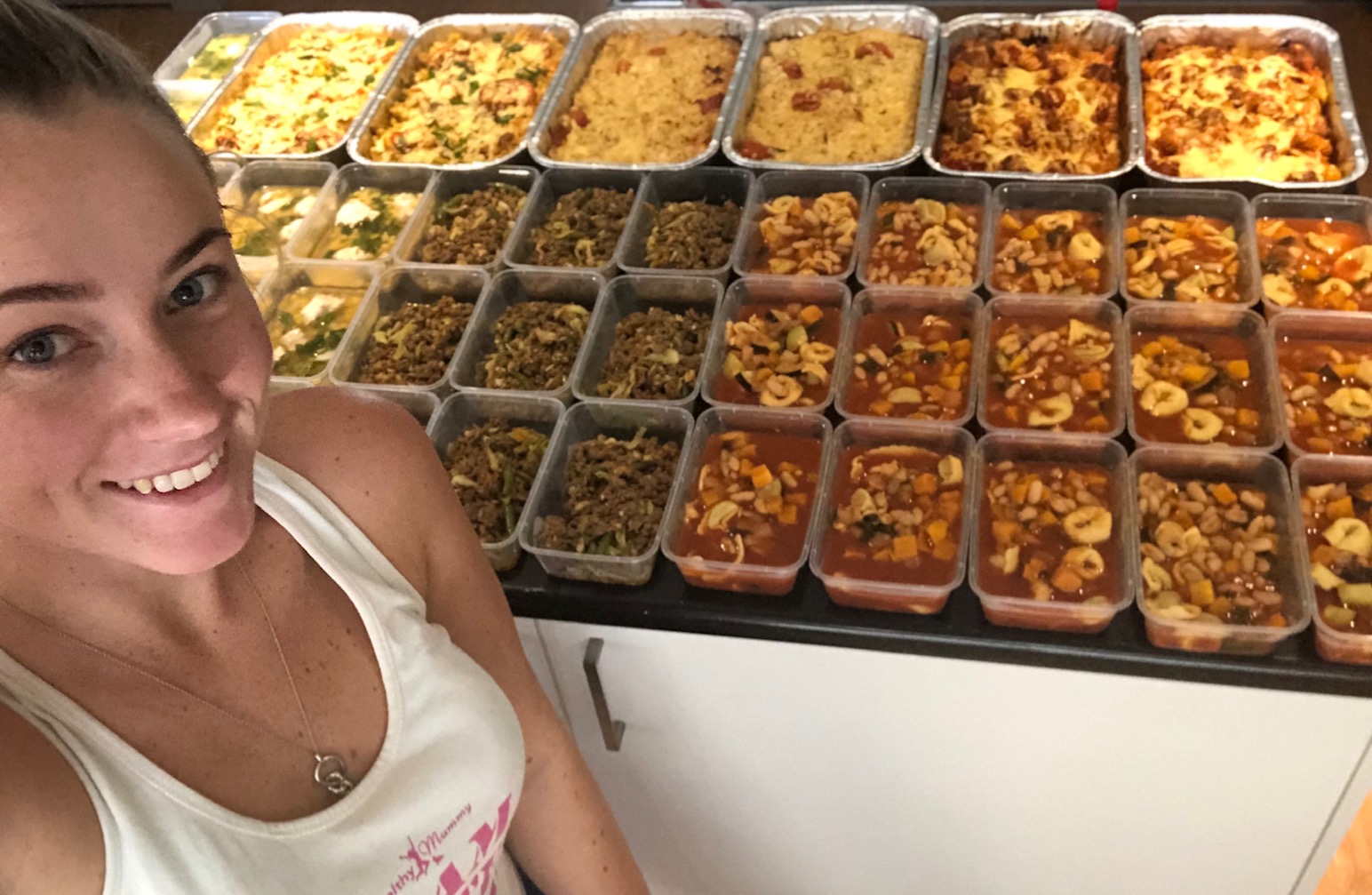 Get Kaitie's Top Ten Tips for Meal Prepping in Isolation here
Need some inspiration from a mum who's not let this crisis ruin her health goals?
Mum shares 5 valuable tips for losing weight during Coronavirus quarantine
Kerry Herten is a mum of 2 girls (ages 7 and 11) who has been following the Healthy Mummy 28 Day Weight Loss Challenges for the past 4 years and has successfully lost 19kg, transforming both her body and mind.
Determined not to let the Coronavirus quarantine wreak havoc on her weight loss success to date,  she has made a few adjustments to help her keep on track.
She shares her 5 valuable tips below for staying on track with weight loss during quarantine.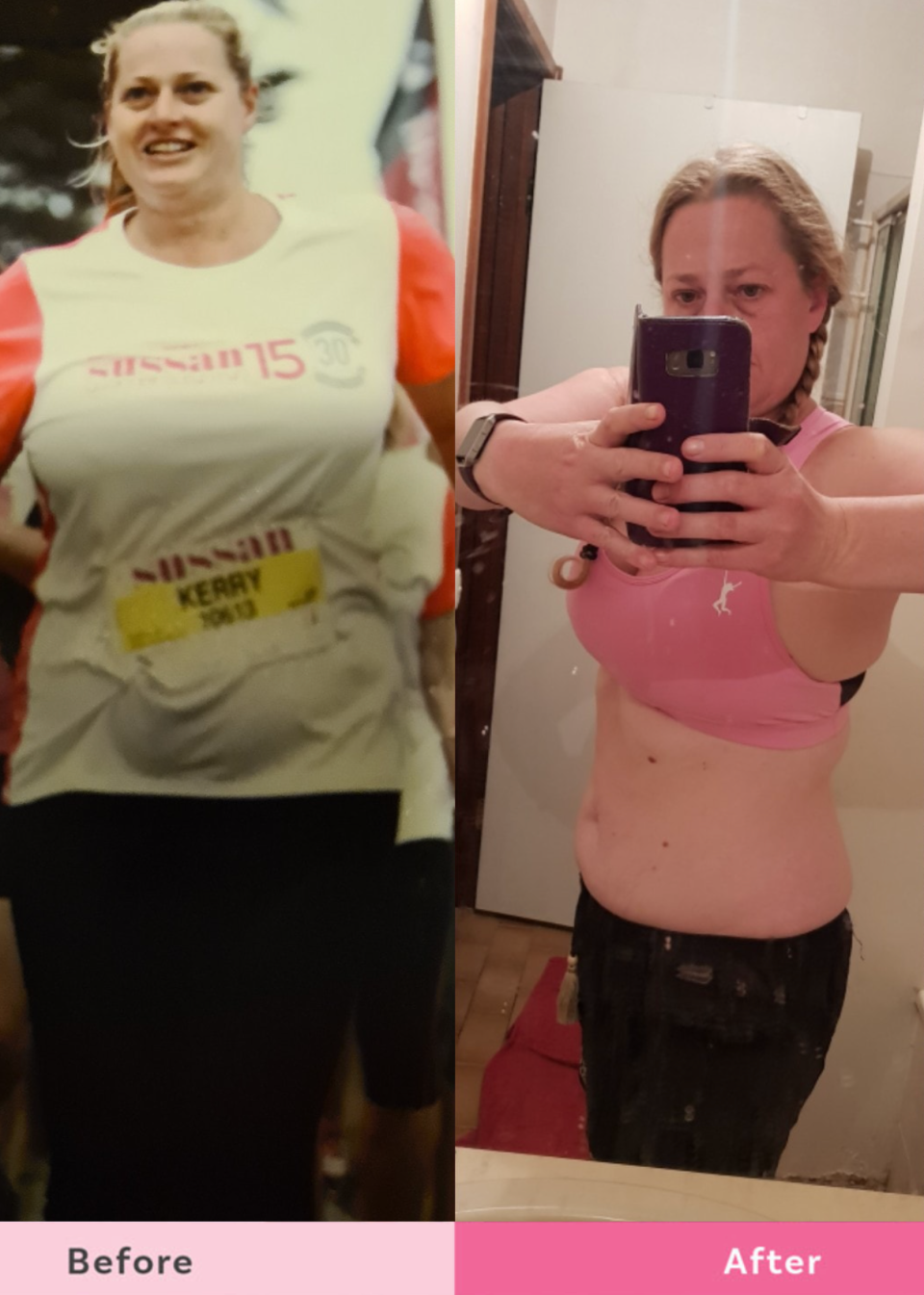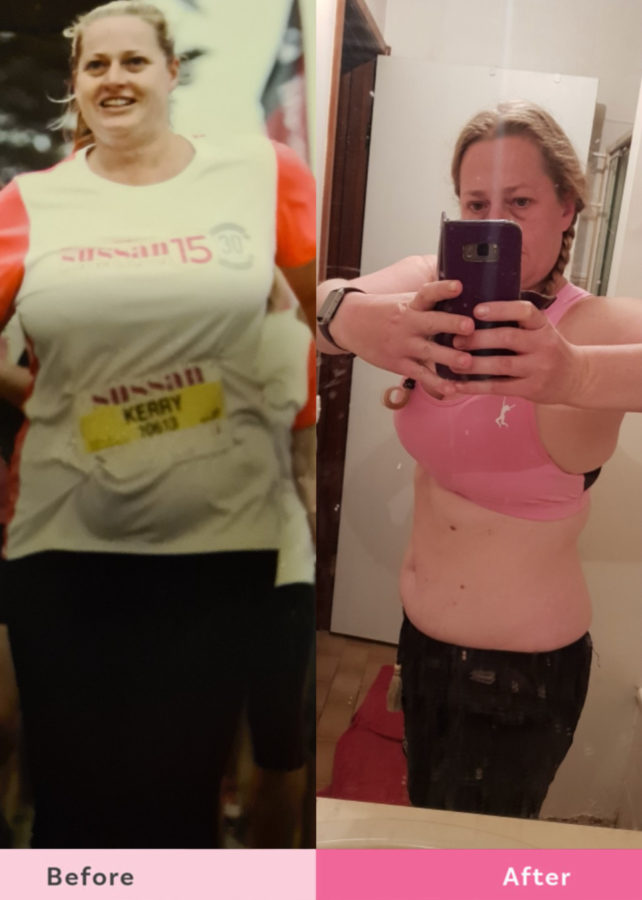 Kerry says "Back in the day, I carried a bit of weight, but it never stopped me from attempting something new. But it was a struggle.
Having sat on the fence for quite some time she eventually signed up to The Healthy Mummy 28 Day Weight Loss Challenges and says "I haven't looked back since!"
Weight Loss Result – 19kg
"In these 4 years, I have lost 19kg, gone down from size 16 to a size 10/12 and lost 120cm from all over my body and I'm feeling AMAZING for it!".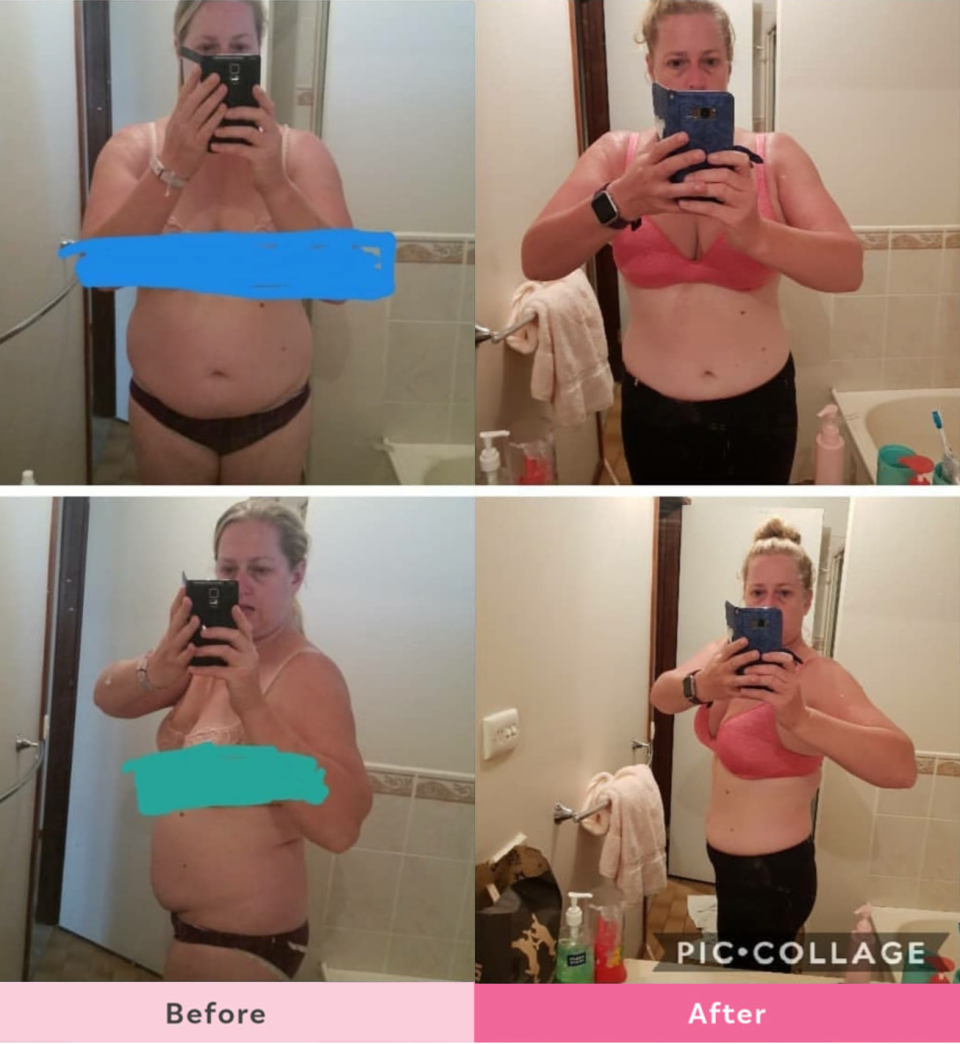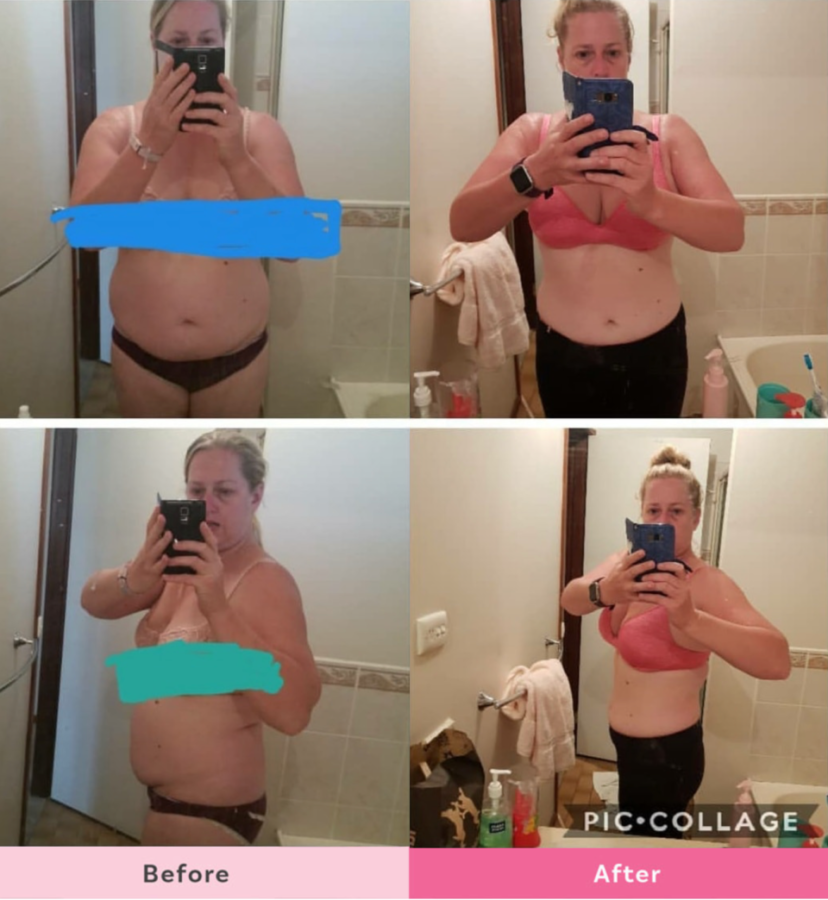 Determined not to let the Coronavirus quarantine impact her weight loss success to date, Kerry shares 5 tips below that could help you too.
5 tips for achieving weight loss results during quarantine
1. Improvise if you don't have all the ingredients
Kerry recently decided to make the spinach and ricotta cannelloni from the 28 Day Challenge meal plan but discovered she didn't have any pasta.
No pasta, no problem! She simply improvised with wraps instead.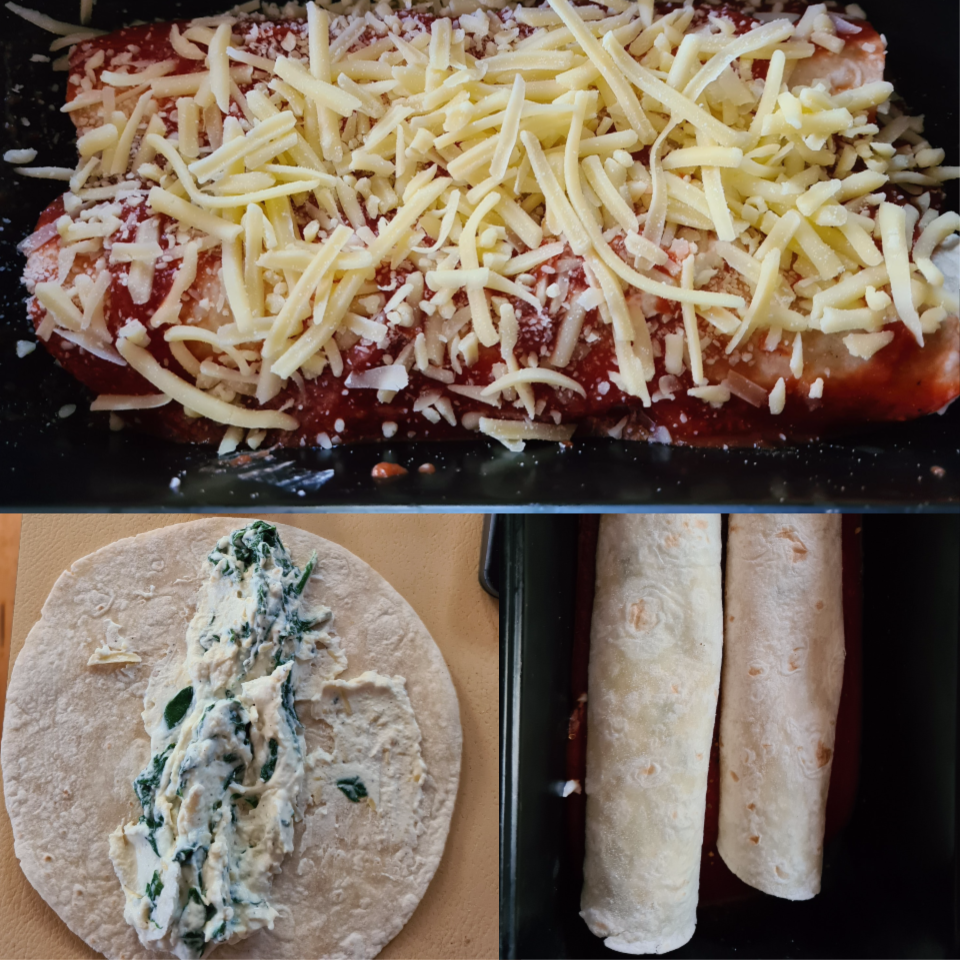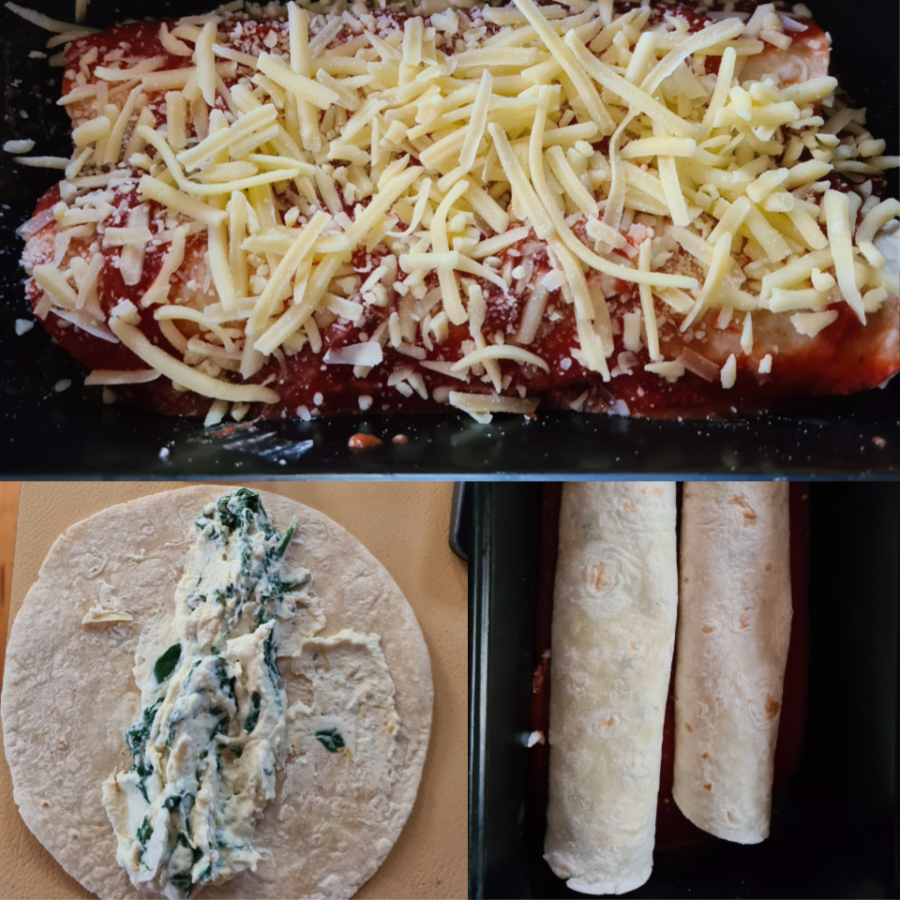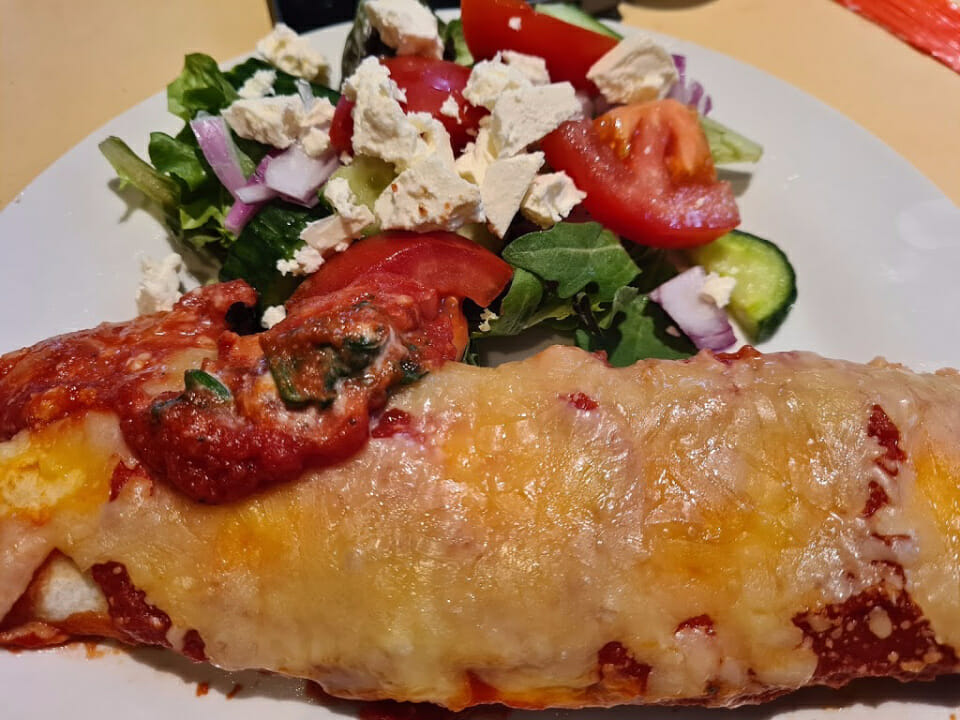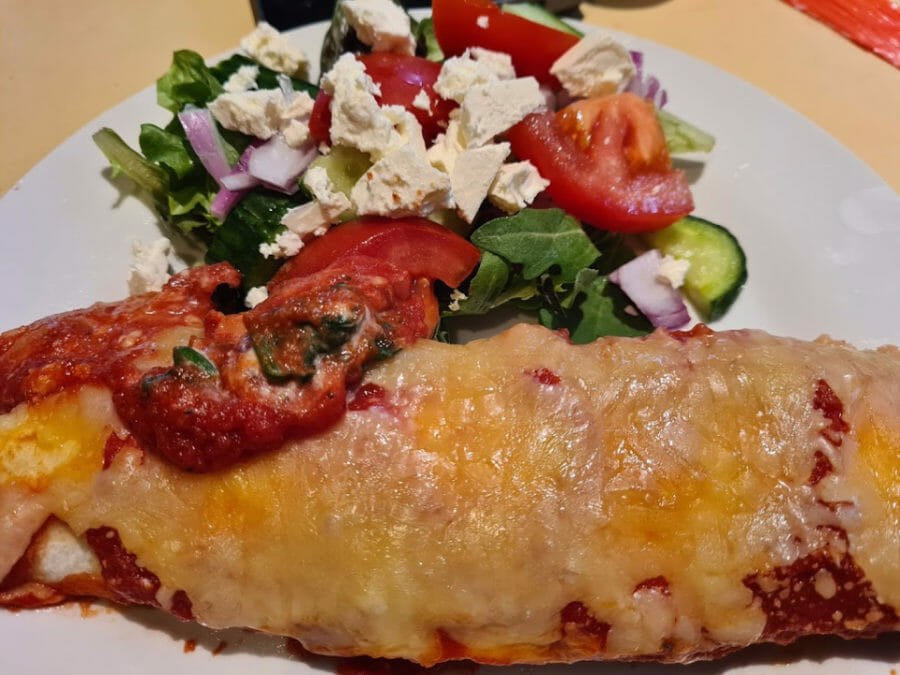 She says "I'm having the simple spinach and ricotta cannelloni!
I didn't have pasta on hand so I improvised with wraps. Still tastes and works just as good!"
Want other easy recipes using only a few ingredients?
Read: No Rice or Pasta – try these delicious quinoa recipes instead.
Empty pantry? Here are 8 DINNER recipes you can pull together with minimal ingredients
2. Find a meal you like and put it on repeat!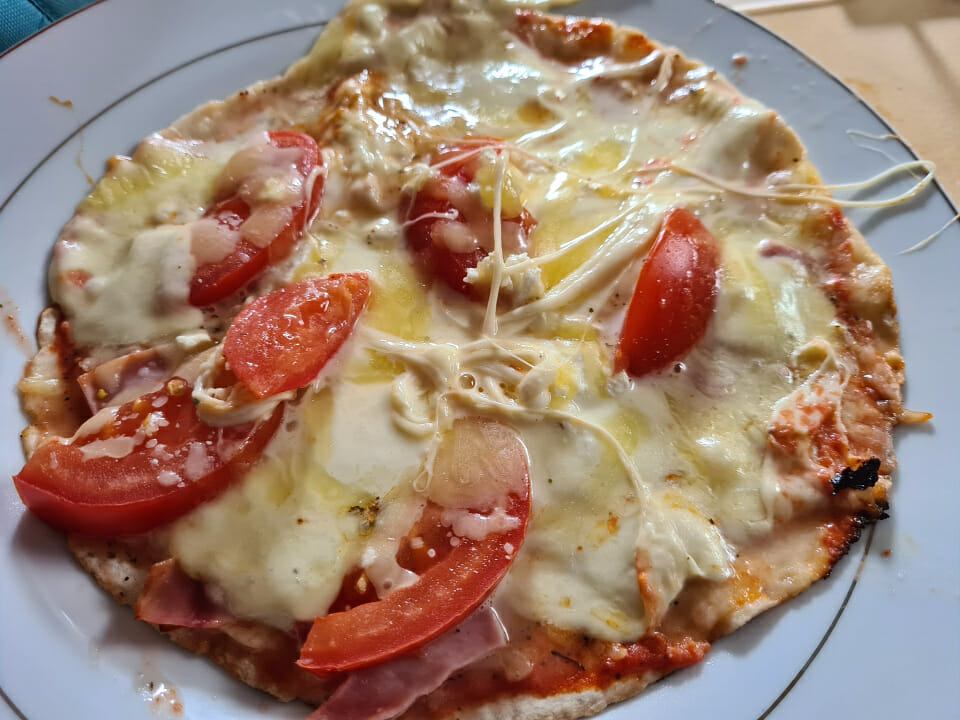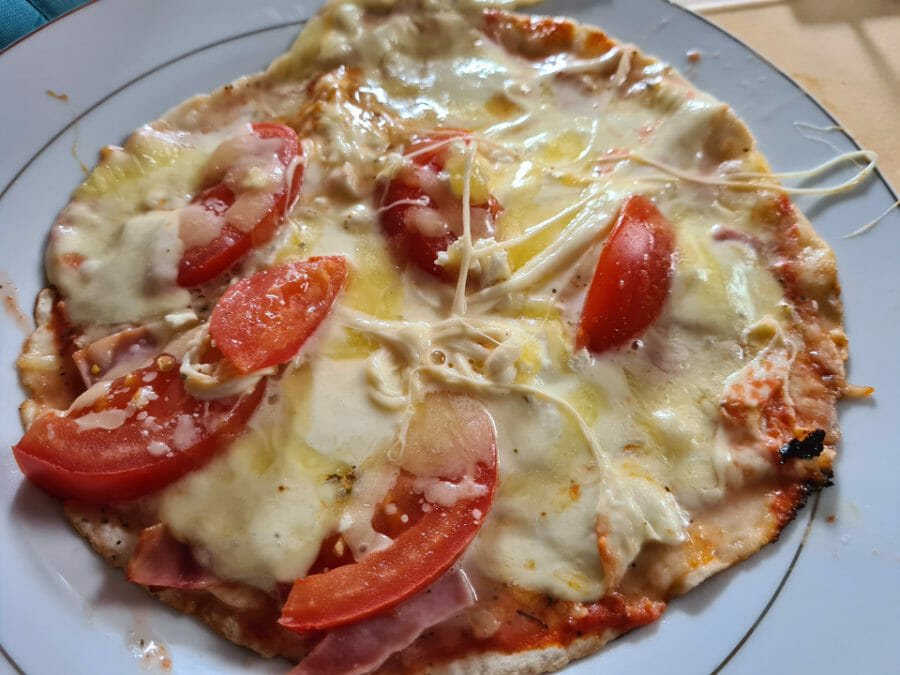 If there is a meal on the 28 Day Weight Loss Challenge that you love simply Kerry recommends that you repeat it as many times as you like throughout the week.  This makes light work of shopping and avoids food wastage.
She says "this delish tomato and boccocini pizza was on my menu for 4 out of the 7 days.
I chose 2 different lunches during the week to save money.
I had run out of pizza bases.. no biggie! I had wraps left in the fridge. So I used a wrap for my base.
Messier to make in the end..and made it interesting to try and eat lol.. but tasted soooo good!
I'm all about no food wastage in my home! And with these uncertain times, this rule is incredibly important!
If you dont have all of the ingredients for your meal, substitute the ingredient for something else! Easy done.. and it will still be healthy and yummy!".
3. Meal prepping? Make extra portions to help others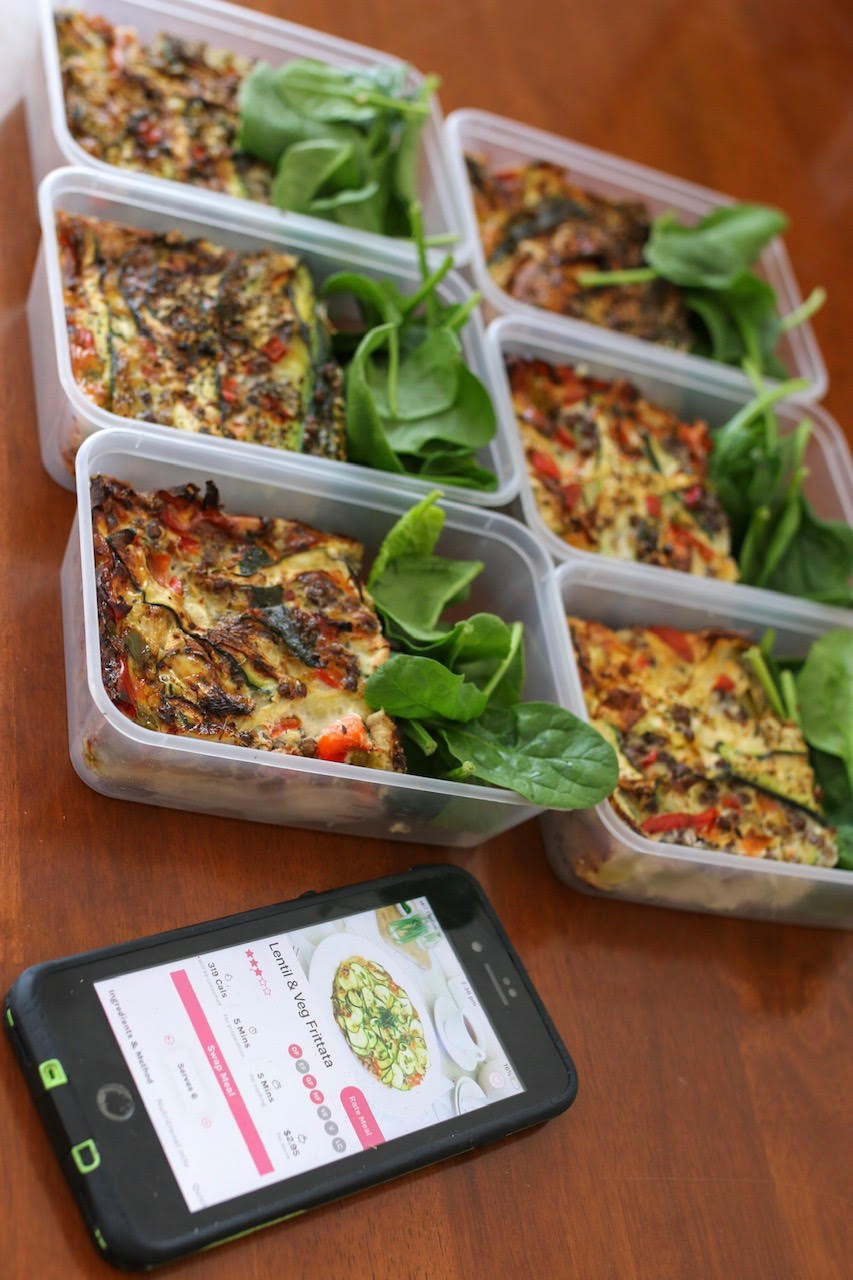 There is no greater gift than the gift of giving. If you have a relative that is struggling to get out of the house or who is working long hours, spend a little time making some extra meals to give them them. No need to hand the meals to them, simply drop off on their doorstep and call them to let them know. They will be so grateful.
Kerry often tries to make an extra portion of the Healthy Mummy meals for her mother to take to work.
She says "My mum needs to keep her body fueled with goodness as she is a nurse in an aged care facility. So staying healthy is very important for her! She will pick it up on her way to work tonight!"
Looking for affordable meal ideas? Read: Mum makes a whole week's worth of mouthwatering meals for just $100!
4. Get in a daily walk / walk the dog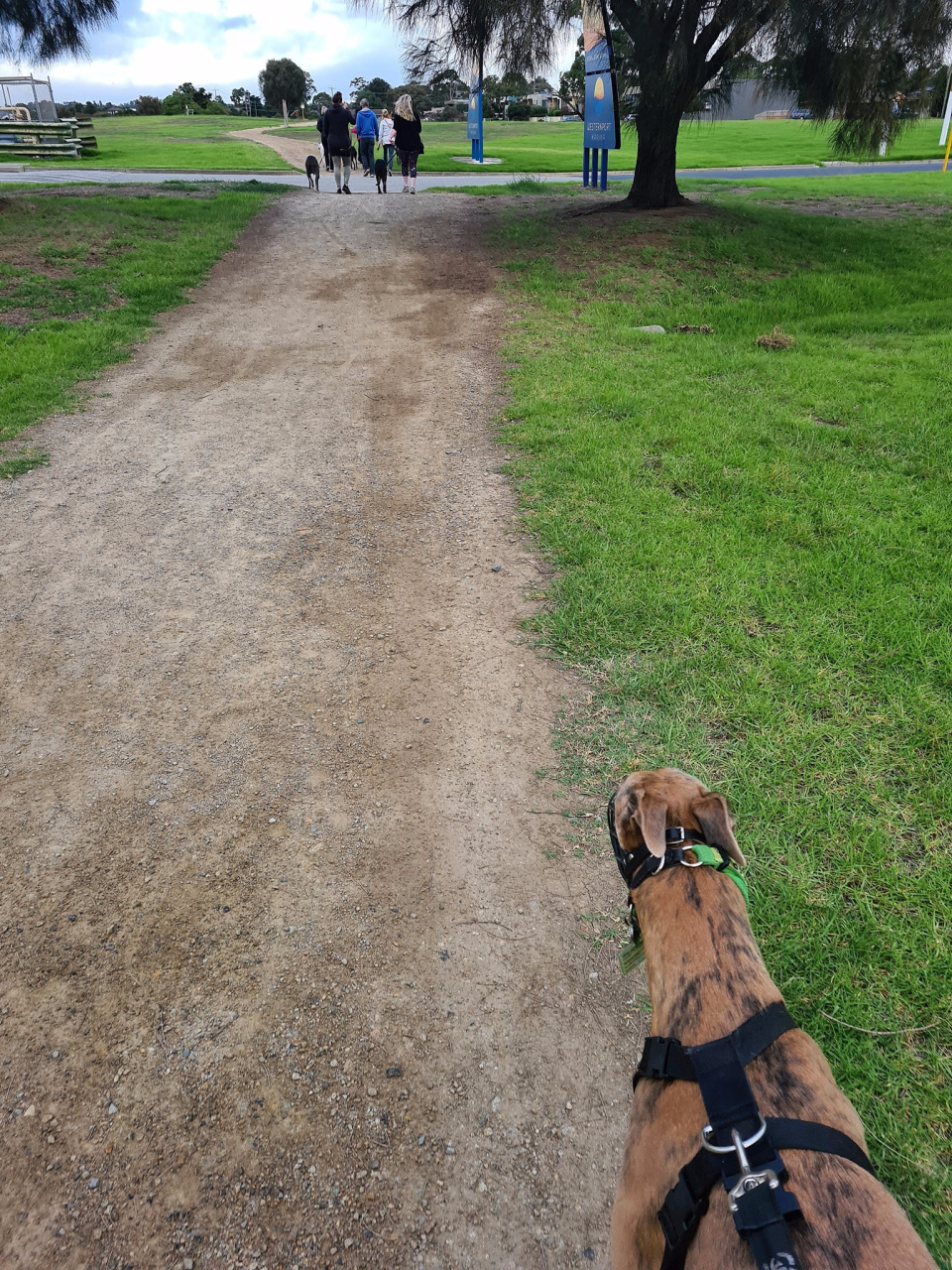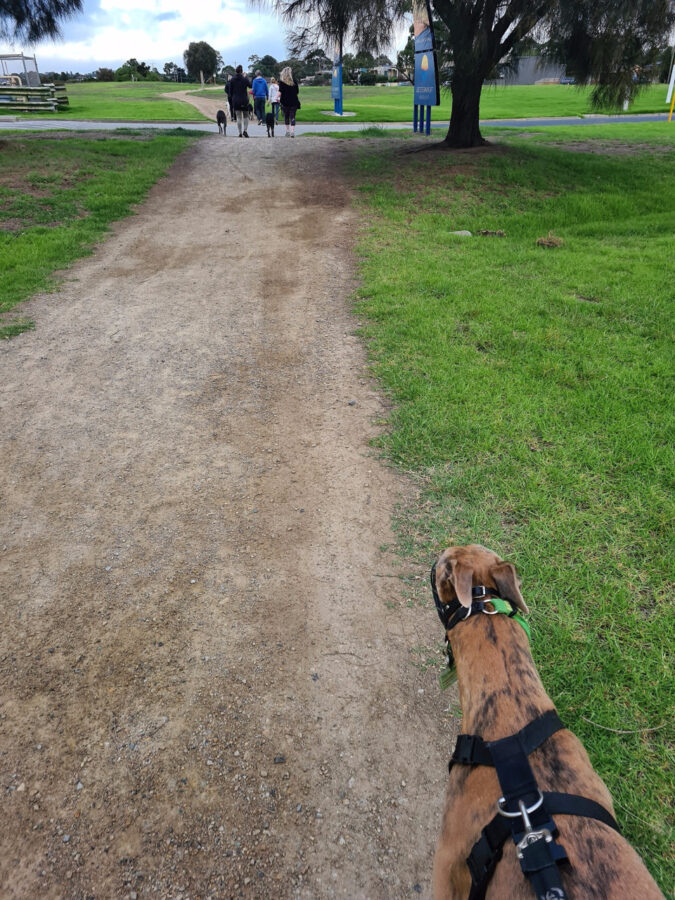 Getting outdoors and doing some exercise each day is one of the best things you can do for your mental health and very important during times of stress.
Take the family or go solo, being mindful of the distance requirement imposed.
Kerry says "One thing I love about Healthy Mummy and having a dog is that after school drop off we enjoy a walk as I now have the energy to do so! 
Once upon a time, I would drop the kids off at school and go straight back home! Not now. We walk to our little hearts are content.
Ellie (my dog) and I are pros at social distancing.  For those who don't know, she's not a fan of other dogs.
Until otherwise told, we will continue walking with our hounds following the rules of course!"
4. Get creative with in-home workouts
The gyms might be closed but that doesn't mean you can't work out.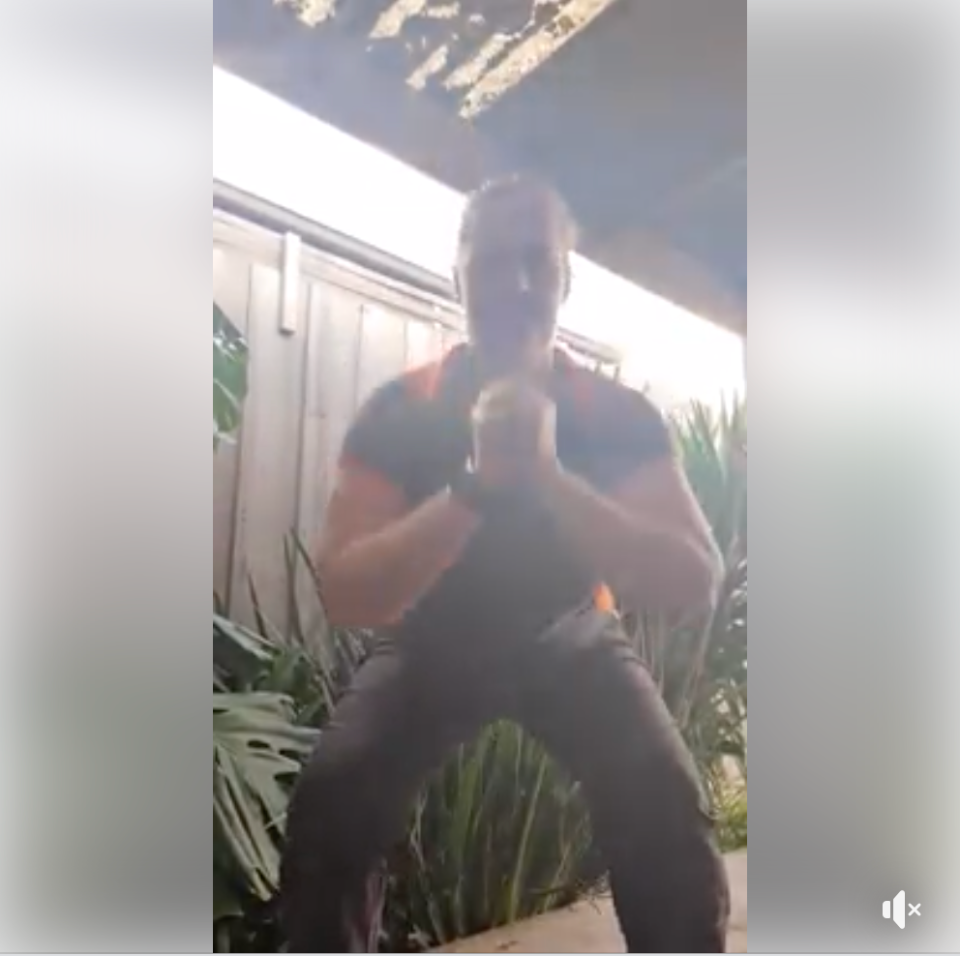 This week Kerry participated in a game of tag squat with mums in the Healthy Mummy Facebook community.
The rules are simple. Film yourself doing a certain number of squats, then upload the video and tag a few friends to do the same. It is a great way to stay connected and keep active.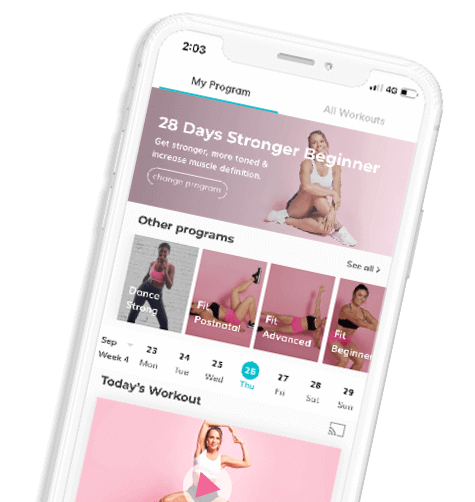 You can also choose to follow any of the hundred of exercises available on the Healthy Mummy 28 Day Weight Loss Challenge App.
If you aren't a 28 Day Weight Loss Challenge member you might enjoy reading Don't skip exercising when stuck inside here's how to workout at home which includes link to some of our free exercises.
Also check out How to make your own home gym  
5. Practice gratitude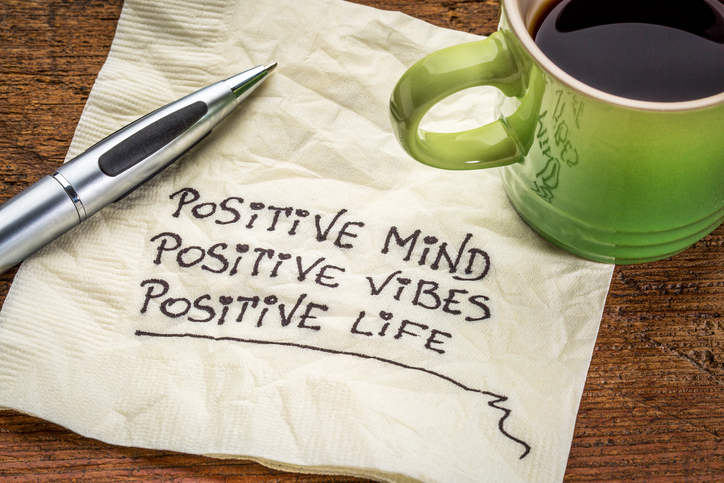 With all the bad news flooding the media, there is no better time than now to carve out 5-10 minutes each day to focus on GRATITUDE.
Write down one thing each day that you are grateful for. Share with others if you like.
Kerry say one of the things she is grateful for is: "I can now run without feeling puffed out.
My body has benefited greatly from the 28 Day Weight Loss Challenges!
19kg down, I have loved every minute of my journey!". 
The Healthy Mummy team would like to congratulate Kerry for being such a positive influence to other mums and for sharing her valuable tips with us. Together we can get through this!.
Want more? Read How to deal with your own anxiety and talk to your kids about the coronavirus crisis
'I'm petrified': Mum shares what it's like to be pregnant during the coronavirus crisis
How to avoid making these 8 isolation food mistakes
7 ways to lose weight when you're working from home
Family Friendly Workouts coming to the APP!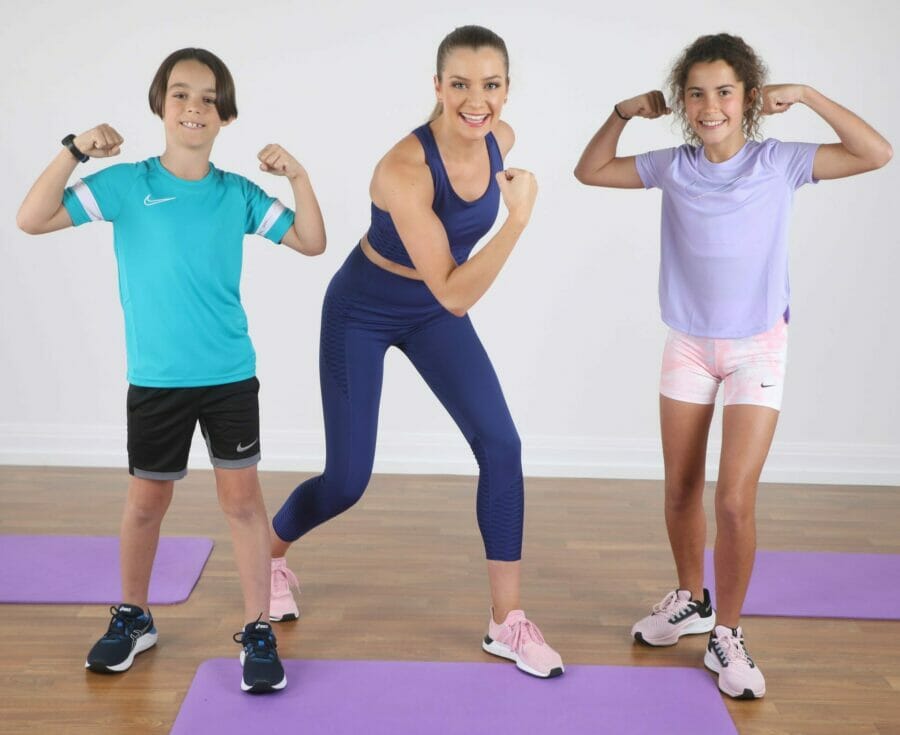 Along with 500 at home workout videos, we also have new Mum and kids family workouts in the Healthy Mummy App! Just 10 minutes long, these new workouts will give mums the perfect opportunity to involve their kids in staying active. There are lots of family workouts to choose from too, from HIIT, to Animal Exercise, to Cardio Fun and lots more!
Click here for a FREE NEW 10 minute Mum & Kids Workout!
Want to get in the best shape of your life? Join the 28 Day Weight Loss Challenge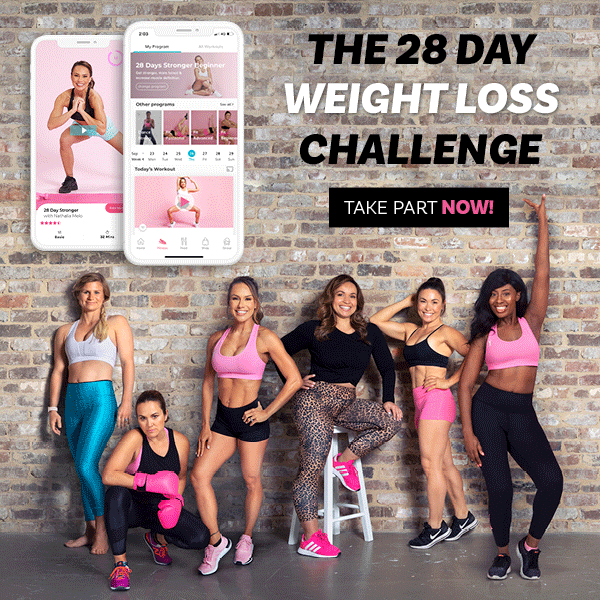 The 28 Day Weight Loss Challenge is a fully interactive and online customisable meal and exercise plan with over 4,000 recipes, over 350 exercise videos and 24/7 support.
Each month there's a brand new challenge theme and there are hundreds of thousands of mums on the Challenge – check out all the details here!