Neapolitan smoothie.
The Neapolitan is a classic smoothie mix combining two of our favourite ingredients – Strawberries and Cacoa!
This one is sent in by Sally Jones as part of our smoothie of the week competition where one mum each week will win a $100 Coles/Myer voucher
If you have a smoothie recipe and photo you would like to send in, then please send it in to [email protected]
250 mls skim milk
2 tablespoons vanilla smoothie powder
4 frozen strawberries
1 tablespoon cacoa
5 ice cubes
Blend all for 1 – 2 mins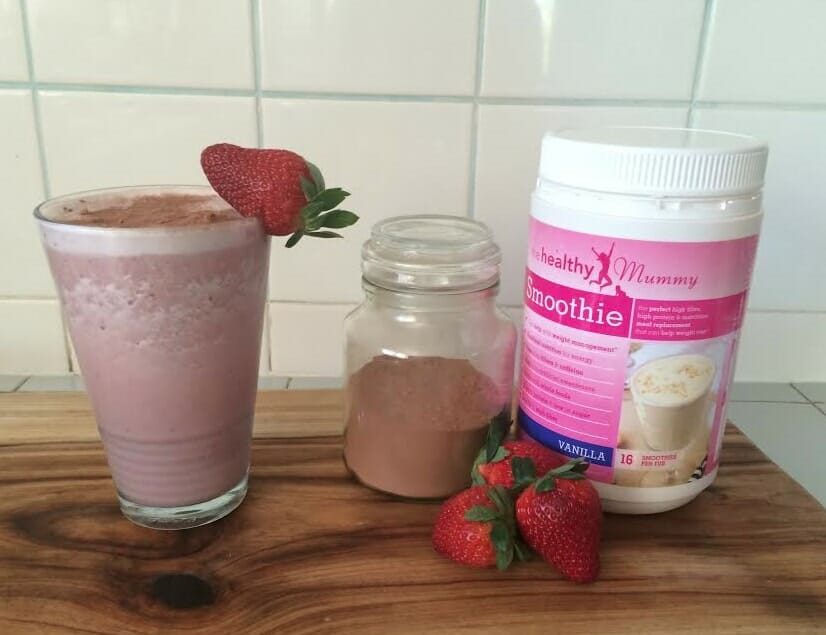 Why have a smoothie for breakfast?
Our research shows that over 50% of mums skip breakfast due to being too tired to make it or not having enough time to make it.
Needless to say this reeks havoc with the metabolism, health and weight loss of mums all over the country and if mums found just 2 minutes to make a smoothie for breakfast they would feel healthier, have more energy and findweight loss a lot easier!
And why are our smoothies so different? Our healthy mummy smoothies are very different to any other traditional 'shake' and you can read all about why they are different here