Nearly 50% of kids have a bank account before the age of one, research finds
Having a child is expensive! And it doesn't get any easier financially when they are a teen or older as many parents like to help out with university fees, weddings or on a mortgage.
So, no wonder many parents are trying to get ahead of the game by setting up a bank account for their children, with 43% of kids having their own bank account by the age of one, new research by Finder has found.
Check out some top tips for opening a savings account for your child below.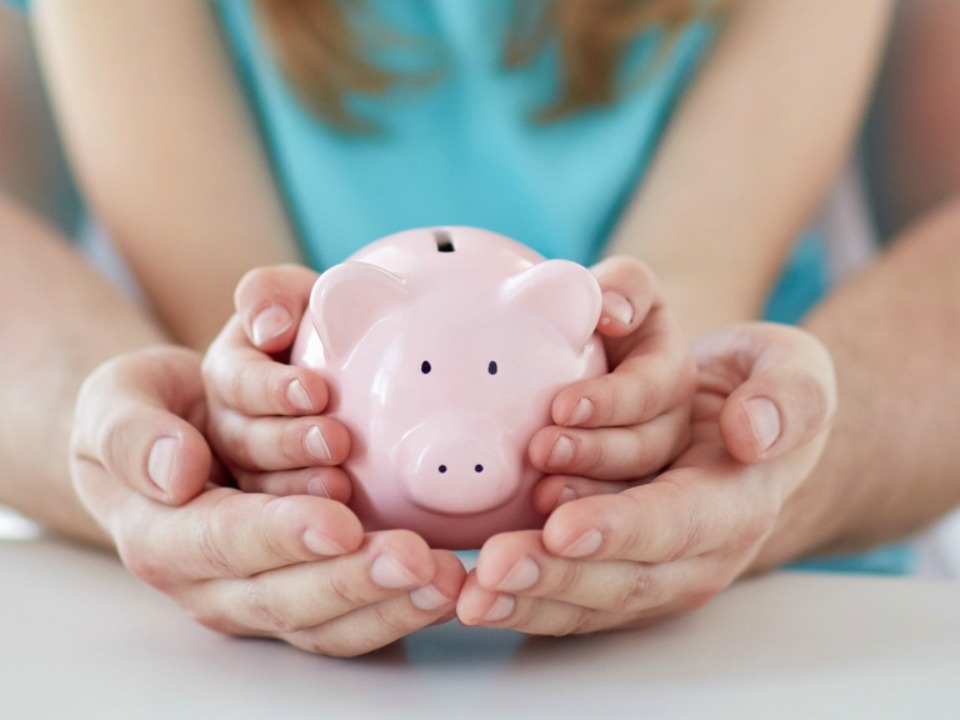 Nearly 50% of kids have a bank account before the age of one
Data shows that 21% of first time home buyers rely on the 'Bank of Mum and Dad' to help them out as a guarantor when it comes to getting a mortgage, so maybe this is why so many parents have started putting money away for their kids from a young age.
A survey was conducted by Finder, looking at 2,013 Australian parents with children 12 and under and results showed that 73% of parents will have opened a bank account for their child before they reach high school.
The comparison website found that both parents placed equal importance on their child's financial future. 77% of dads and 72% of mums were keen to open a bank account for their kids.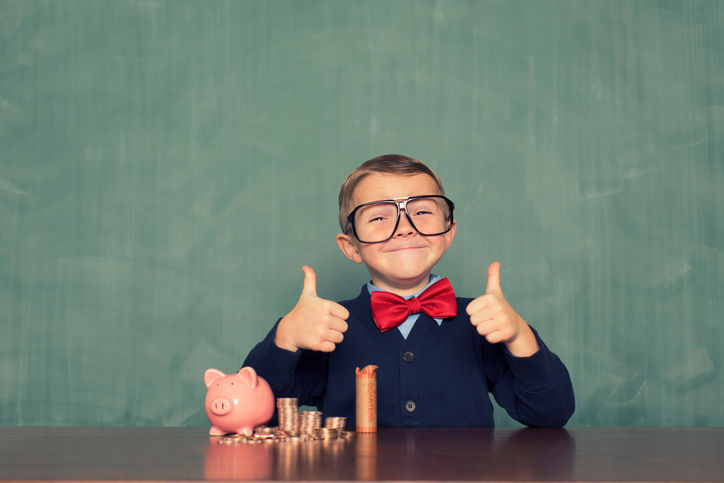 Give your child the best head start by opening a bank account as soon as you can
Sophie Walsh, a money specialist at Finder, says the sooner you start saving for your little one, the better it will be for them in the long run.
"Opening a savings account for your newborn is a great way to build up a nest egg for big-ticket items further down the track – whether that be education, a first car or a house deposit," she says.
"If they can see their pool of money growing it will help them resist the temptation to splurge their pocket money at the canteen in favour of saving up for something more valuable like a new game or toy." 
Sophie adds that by putting money away, you're teaching them to set goals and how to invest their money wisely.
She says: "It would be particularly valuable if you can show your child the benefits of putting away birthday money and help them set some achievable savings goals, plus if it's put into a savings account they'll earn interest on that money which they can't do if it's sitting in a physical piggy bank."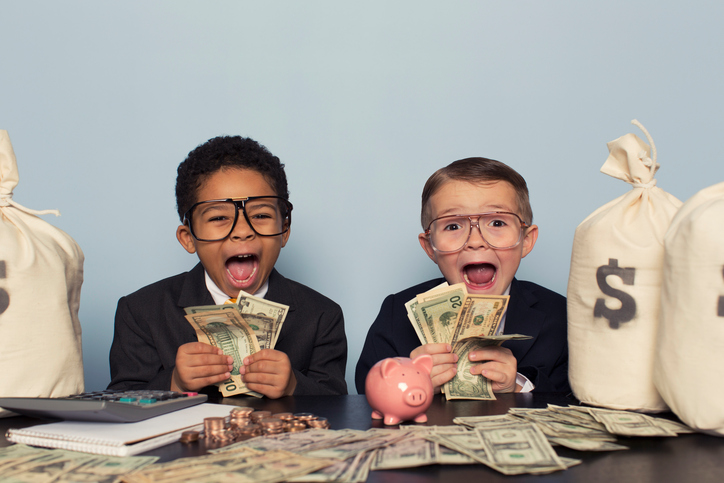 Kids bank account vs. adult bank account
There are special savings accounts for kids, but it may be worth looking at regular adult savings accounts too, says Sophie. 
"Some banks and credit unions provide accounts especially for children less than 18 years of age. You can open any such account in your child's name, however, you will need to go into a physical branch with ID for both you and your child," she adds.
"Another way to do this is to open a regular savings account in your own name and add your child as a signatory at a later date.
"This is quick and easier to do as you can sign up online and many adult savings accounts have comparable if not better interest rates."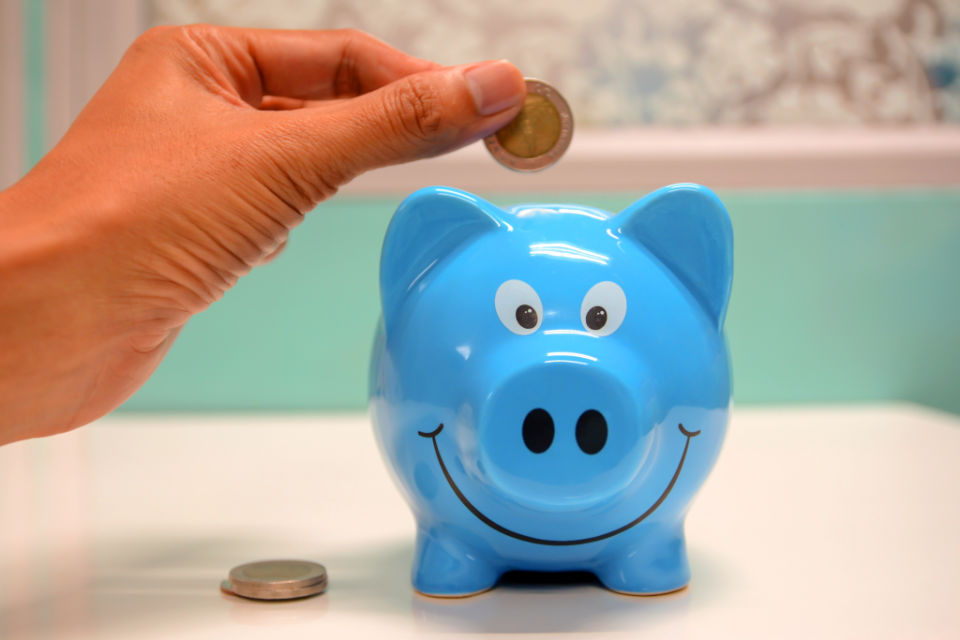 Some top tips by Finder for opening a savings account for your child
1.  Look for a high-interest savings accounts
Jump online and compare different interest rates.
"Be aware that some introductory offers or bonus rates have conditions and if they're not met you may earn a much lower interest rate," says Sophie.
2. Check out what withdrawal restrictions there are
There can often be restrictions on kids accounts on how they can set up and access that money – parents or guardians may need to set it up in branch and withdraw the money on their child's behalf.
"To receive the full bonus rate you may only be able to make a limited number of withdrawals a month or none at all." 
3. Minimum monthly deposits
Children's saving accounts tend not to charge ongoing account keeping fees.
"However, they may come with some depository requirements so make sure you can commit to these before you sign up."
Money saving tips every parent needs to know
50 money-saving tips from real mums
Healthy Kids and The Healthy Mummy
For more Healthy Mummy articles relating to children's health, you can read our archive of articles here.
To keep up to date with kiddie-related health news, kid-friendly recipes and general updates follow our Healthy Mummy Healthy Kids Facebook Page.
Save money on the 28 Day Weight Loss Challenge!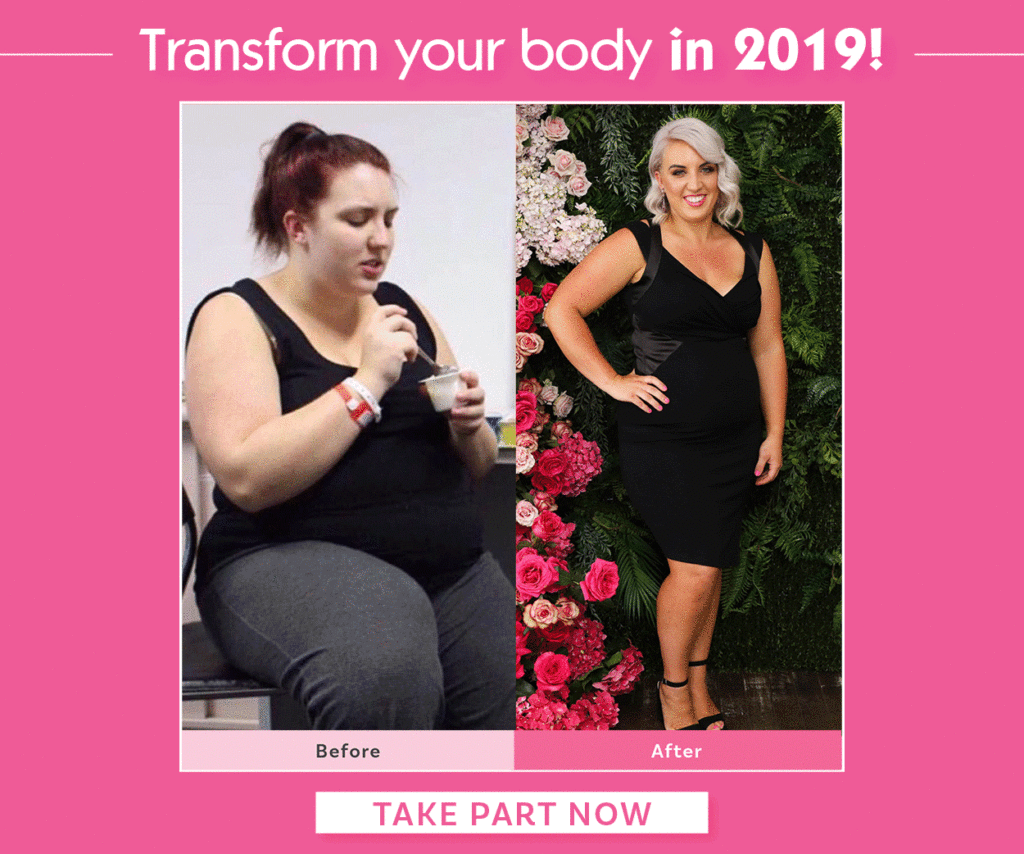 When you're on a budget, you can still eat healthy and delicious food on the 28 Day Weight Loss Challenge that your whole family will love!
Our Challenge entails:
28 days of at home exercise routines (no gym needed) – with video instruction
Customisable and breastfeeding friendly meal plans
Challenge combines Pilates exercises with interval and circuit training (HIIT)
Suitable for basic to advanced fitness levels
Home to thousands of EASY-TO-MAKE recipes!