Neonatal Nurses Singing To Premature Baby Goes Viral
A video of two neonatal intensive care nurses singing Christmas carols to a premature baby has gone viral since being posted on the hospital's Facebook page. And it's not surprising, it certainly has been a tear-jerker for many of us here at the Healthy Mummy.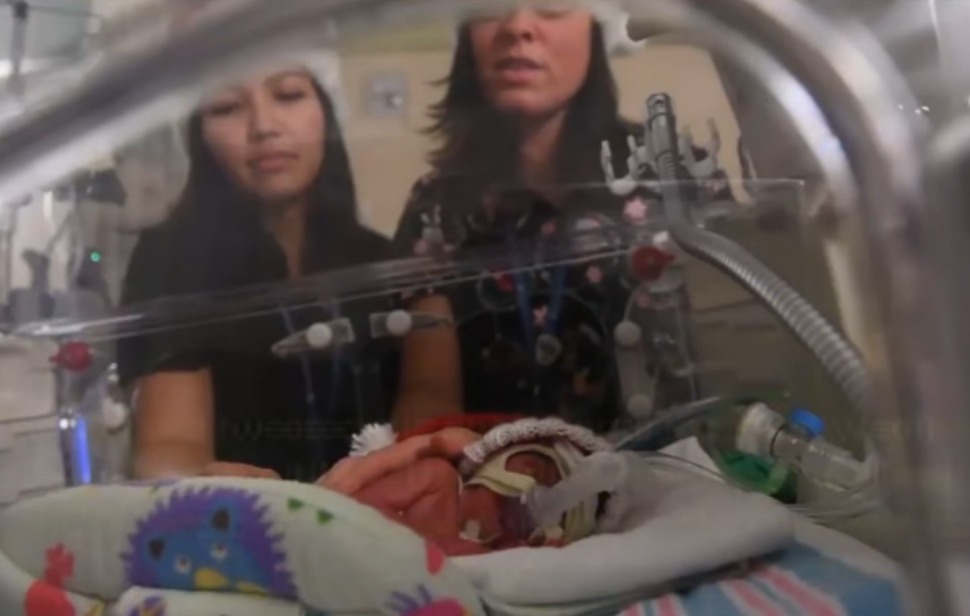 The gorgeous video shows Marieneth Montenegro and Lisa Sampson singing Have Yourself a Merry Little Christmas to baby Anya.
NICU Nurses Sing Carol To Premature Baby Anya
Tiny Anya was born prematurely on December 11 at Sunnybrook Health Sciences Centre in Toronto. Attached to a breathing machine and wearing a mini-knitted Santa hat, Anya is serenaded by the two nurses in the hospital's neonatal intensive care unit (NICU).
With their hands gently resting on baby Anya, the Santa hat wearing nurses sing We Wish You A Merry Christmas to her as she sleeps peacefully.
Grab a few tissues and enjoy this moving video…
Singing Reduces Stress In Babies
Around 8 percent of babies are born prematurely each year. Many of those spend extended time in hospital in the NICU.
Kate Robson, a parent co-ordinator at the NICU and the woman behind the video, said singing is an ideal way to soothe a baby.
"Babies love voices, and they love singing, and it's something we try to encourage. It calms them and it de-stresses them." Robson told CBC Toronto.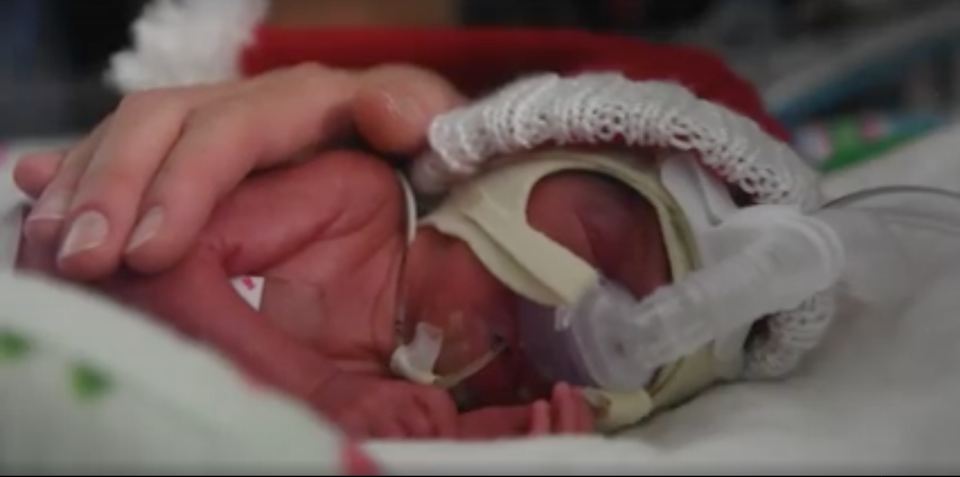 With more than 15,000 views since it was first posted, baby Anya and her nurses are certainly spreading the Christmas joy this holiday season.
Hopefully next year little Anya will be home with her family. Merry Christmas little one!
Meanwhile, you might be interested to know there's some breaking news in regards to the prevention of premature births?