The NEW BUDGET weight loss solution for mums for only $9.99 – and BONUS – it is family friendly
Due to the massive success of The first Healthy Mummy magazine,  the second edition of this amazing magazine is NOW OUT and it's BURSTING with inspiration to empower mums to live a healthier and more fulfilling life!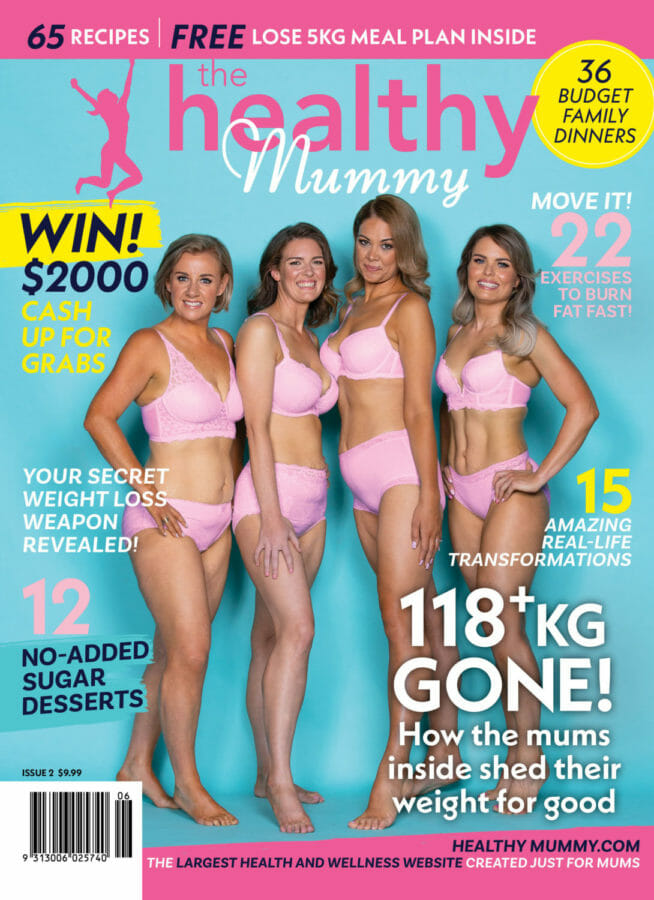 It is literally jammed full of inspirational stories of women from The Healthy Mummy community who have transformed their health, lives and bodies. The magazine also includes:
A 7-day weight loss meal plan
65 easy and delicious recipes, also BUDGET FRIENDLY!
Exercise programs – work out at home
Tips to blast belly fat fast
Expert advice for how to detox from sugar and increase your fibre
Amplify weight loss success and overall health goals.
Watch the video below for a quick sneak peek!
The Healthy Mummy Founder, Rhian Allan is so excited to be part of the magazine following the success of the first edition.
"We are all about listening to mums from all ages and stages, different lifestyles and budgets with their own challenges and goals." said Rhian.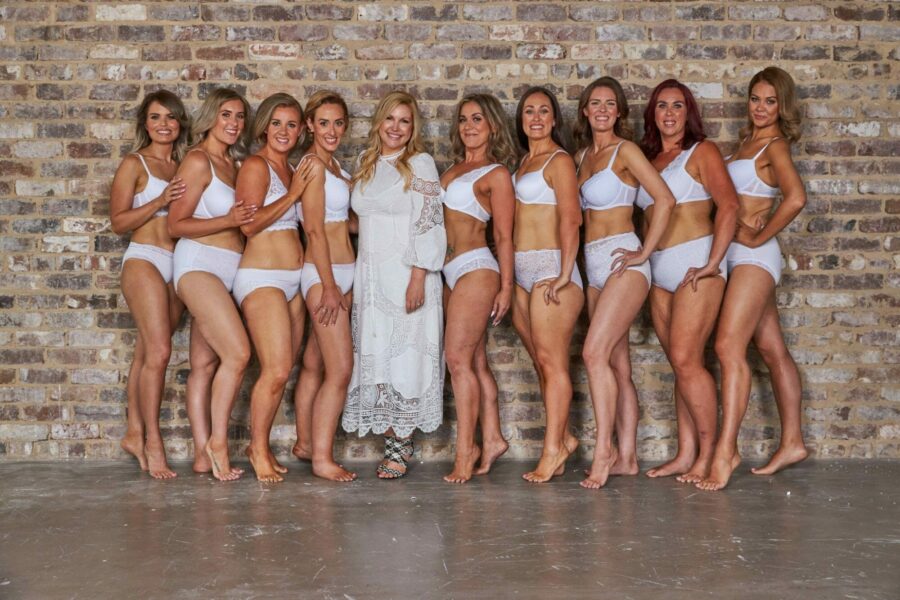 "The second issue of The Healthy Mummy magazine aims to inspire them through inspirational stories, easy to follow recipes, effective exercises you can do at home and loads of great features to help them get started on their health journey and stay on track."
Women who have changed their lives
Among some of the amazing stories featured in the magazine are these nine incredible women, who between them have lost a staggering 300kgs with The Healthy Mummy's 28 Day Weight Loss Challenge.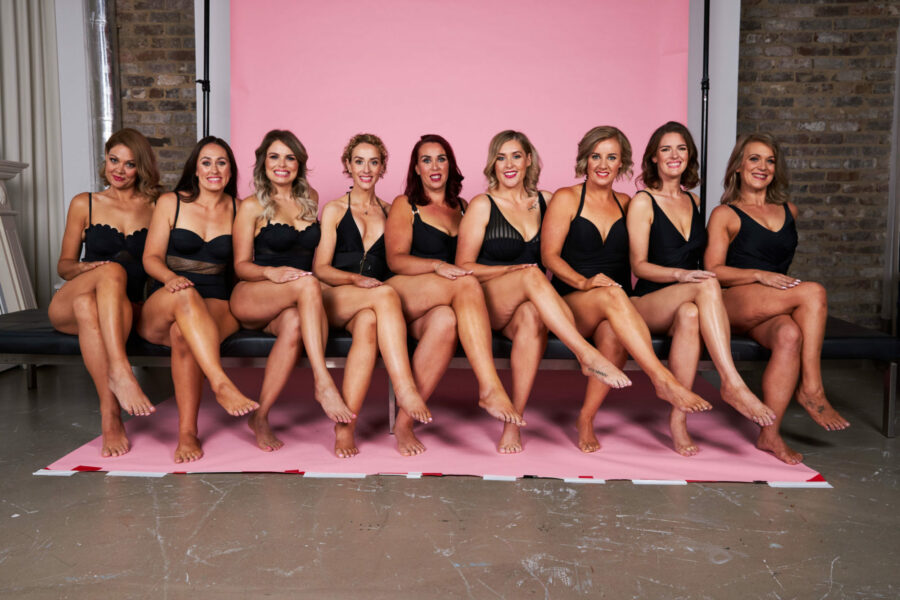 These women have all transformed their lives and are now literally the best versions of themselves.  They were so excited to feature in the magazine and take part in an amazing photoshoot in Sydney!
See a Behind the Scenes of the photoshoot here!
Read some of their AMAZING transformation stories below
Hannah Pech – 36kg weight loss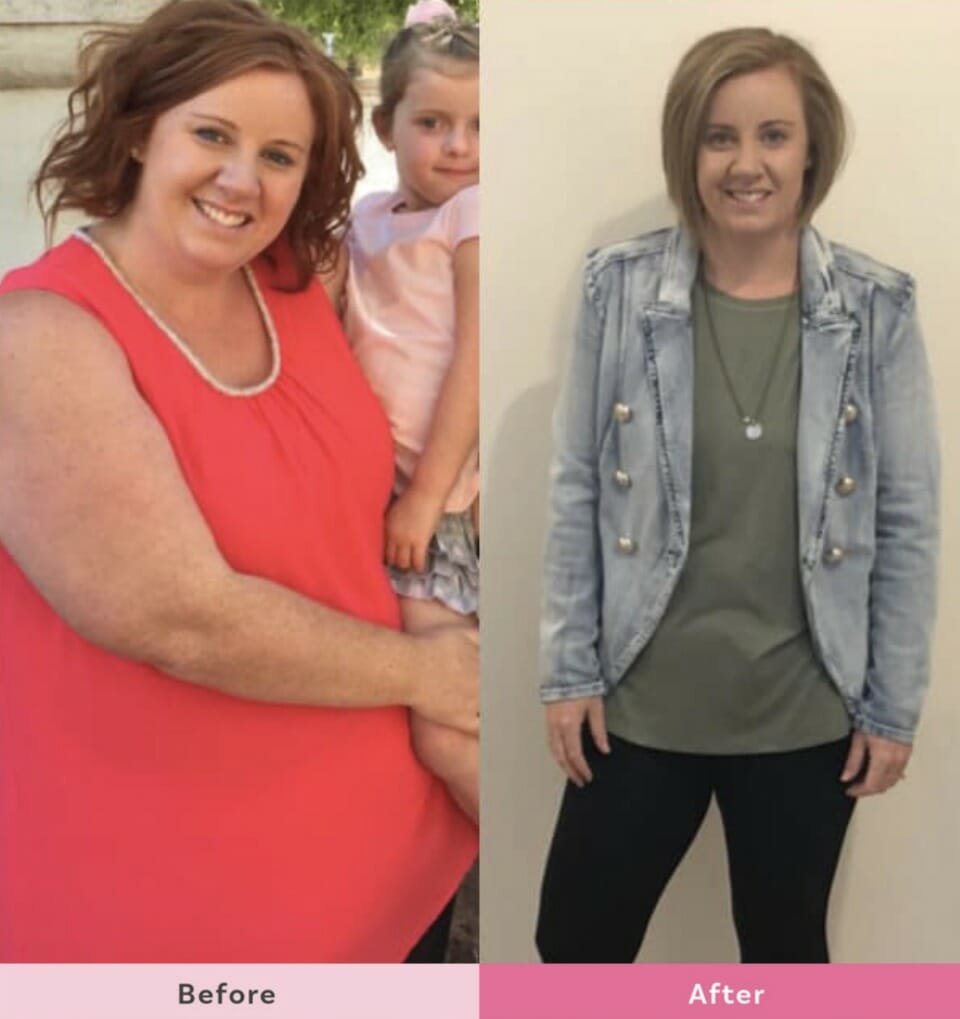 Hannah is a busy mother to five children, aged between 8 and 2 year old twins. She's been with The Healthy Mummy for eighteen months and a lifetime member for the last six months. She has lost a whopping 36 kilo's and found a new love for food and exercise. Before she found The Healthy Mummy she struggled with chronic back pain, which has now totally disappeared.
Hannah says, "I have so much passion and love for this program, not only for the weight loss benefits BUT also the amazing sense of self love it's given me!"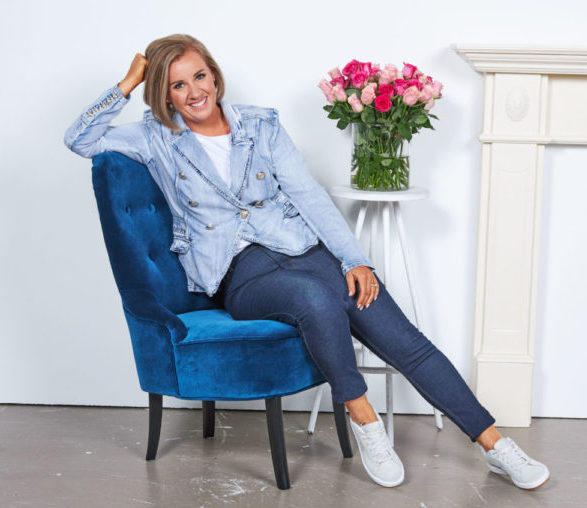 Courtney Thursfield – 27 kg weight loss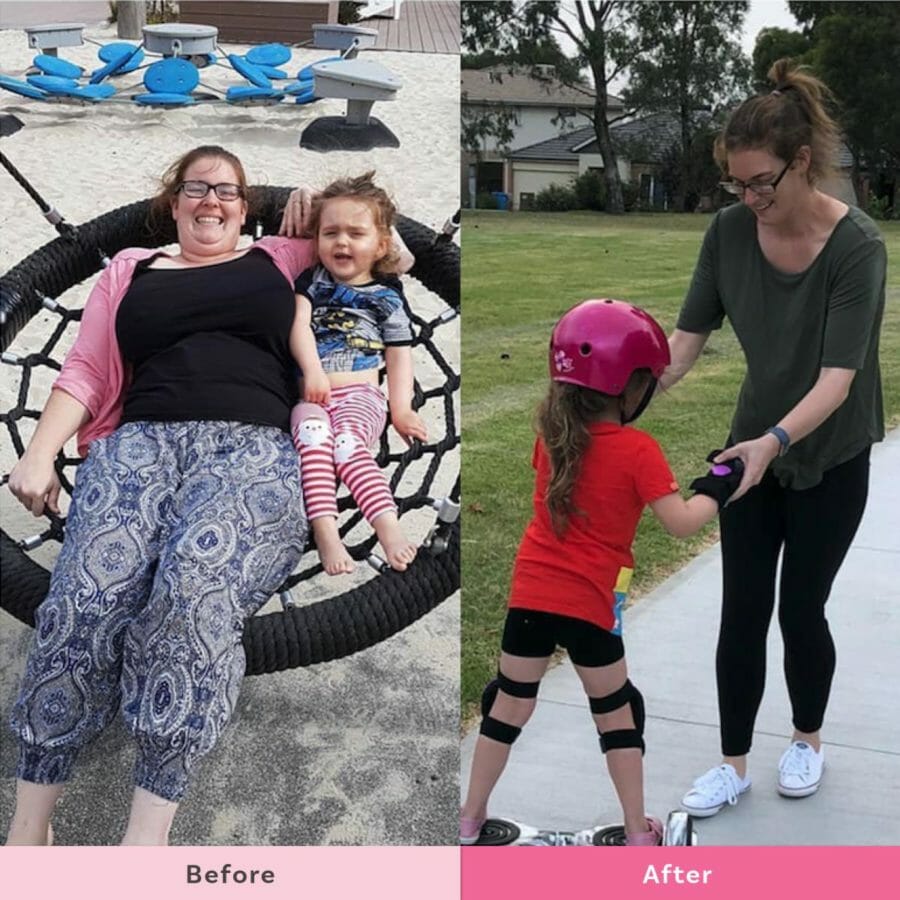 Courtney is mum a five year old daughter and has been with The Healthy Mummy for eighteen months. She has lost 27 kilos and has maintained her weight for the last 7 months. She's dropped from a size 18 to a size 8!
After suffering a sporting injury and a under going a knee reconstruction, Courtney lost total faith in her body. She found the Healthy Mummy around two years after the injury and decided it was time to get her body back on track. She went back to playing netball and hasn't looked back.
She says "Reducing my weight has taken so much pressure off my body, moving more has let me to loosen everything up and allowing myself to relax has totally changed my mindset. Not only have I seen the amazing physical changes to my body but my positivity about me has changed. I am happy with how I look, I enjoy getting dressed up."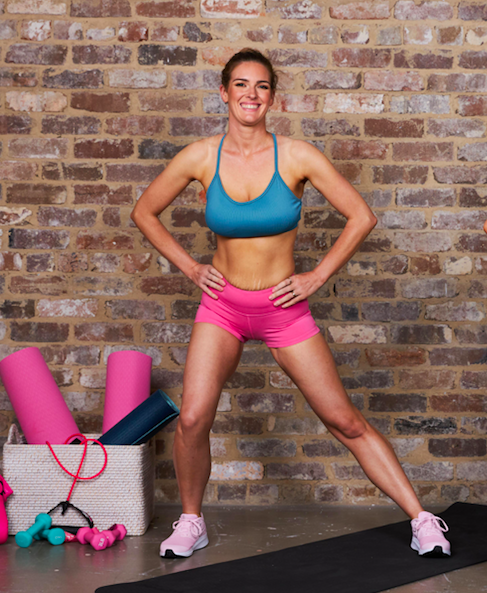 Fa'asega Vandermade – 39 kg weight loss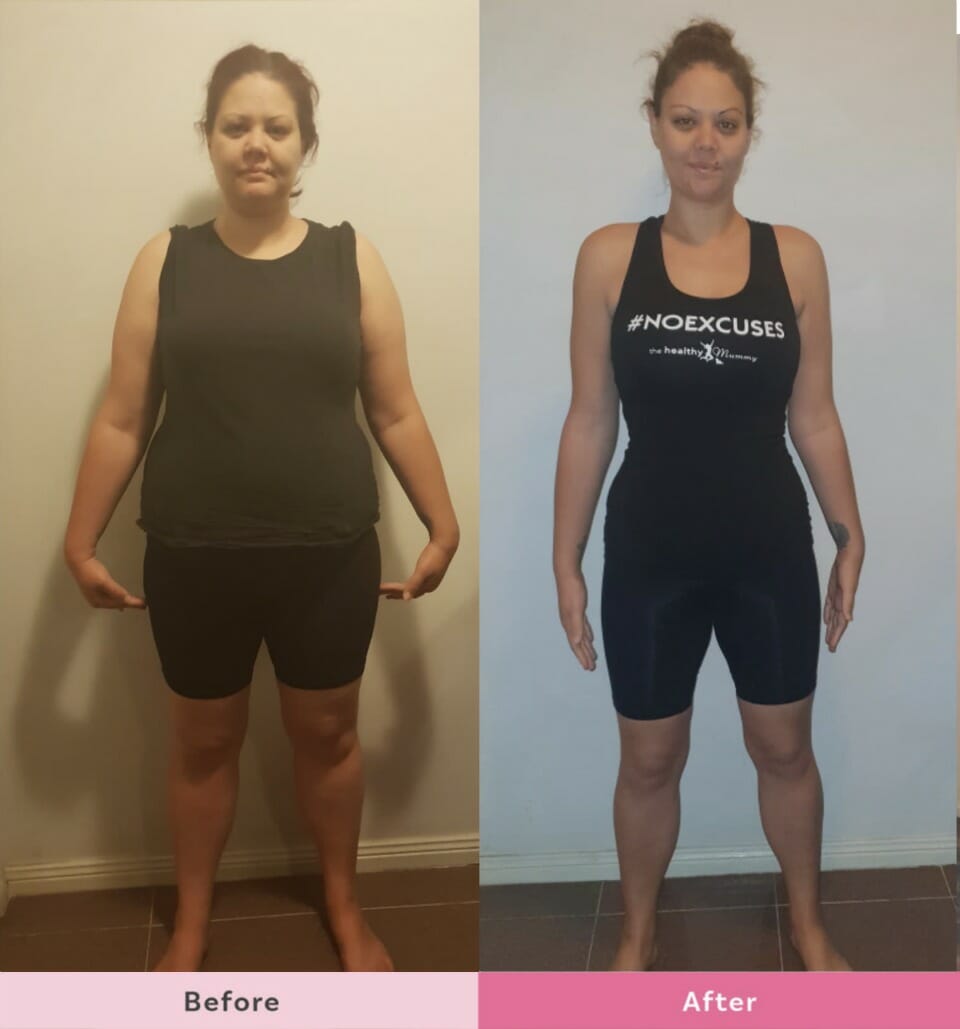 Fa'asega started her Healthy Mummy journey in November 2018. She suffered from low self esteem, no energy or motivation and hated her body image. She came across The Healthy Mummy Facebook page and was so inspired by all the amazing women.
She says, "They made it easy to understand the process it took to lose weight and break it down for me in a way for me to understand the healthy mummy made it easy to understand made it easy to reach my goal with a great formula… the support network in the community of The Healthy Mummy is amazing"
Fa'asega has gone on to lose a massive 39 kilos by using The Healthy Mummy app, and steadily building up her exercise regime.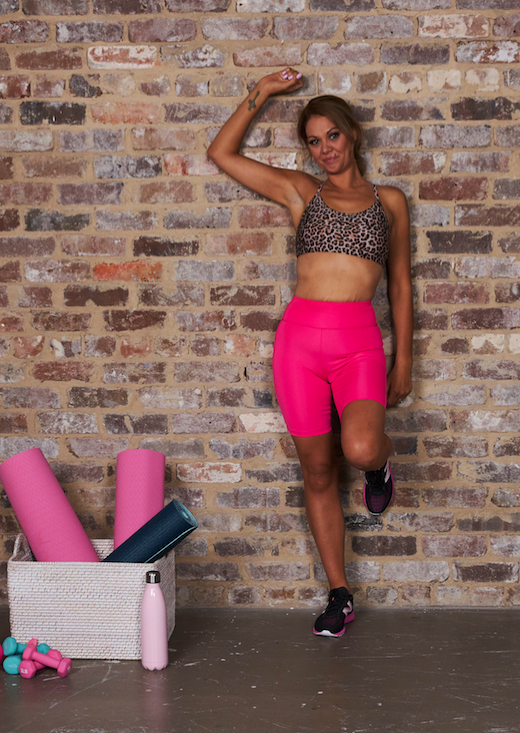 Cassie Mckay –  10 kg weight loss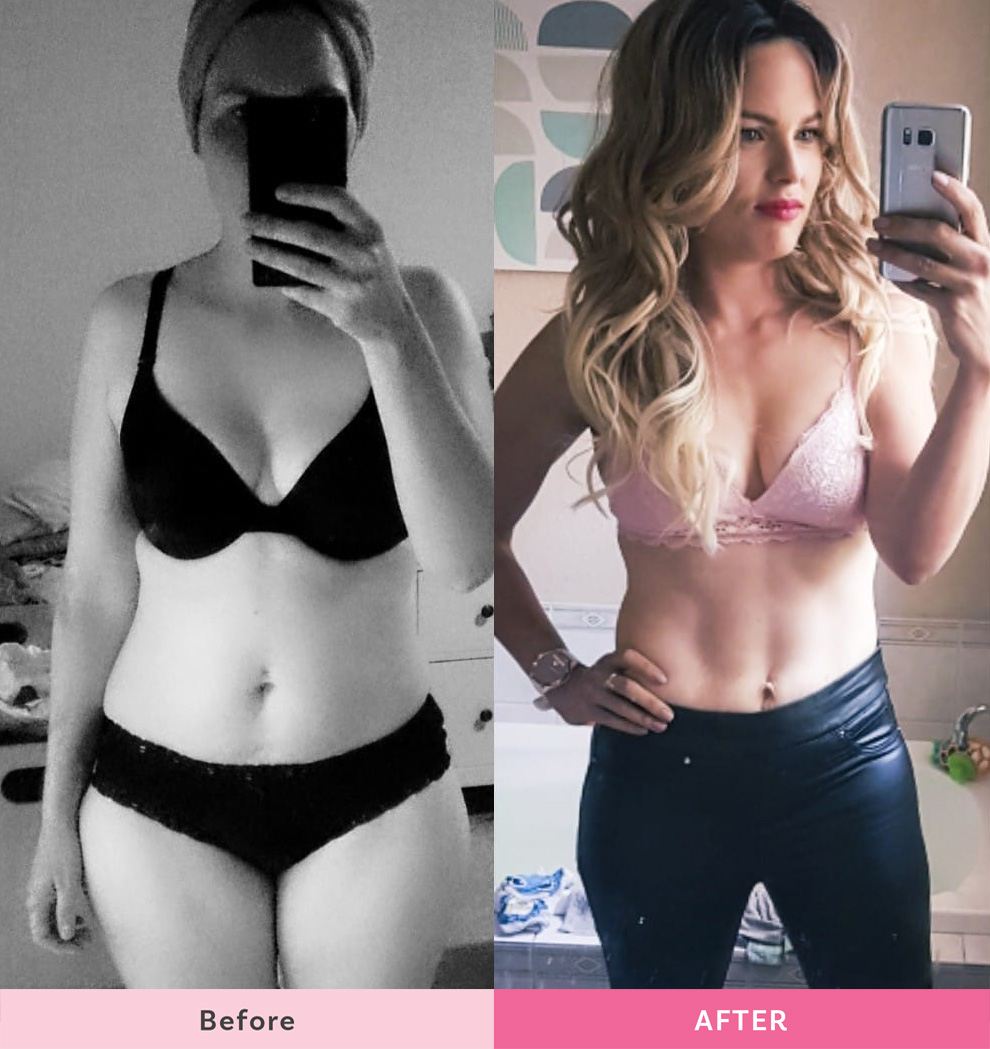 Cassie signed up to The Healthy Mummy when her second child was 15 months old. Not long after he was born he was diagnosed with a serious medical condition. After surviving through his surgeries and numerous appointments, Cassie spent plenty of time on the couch binge eating to cope with it all.
With her son's condition life-long, becoming a Healthy Mummy has given Cassie something else to focus on, that was just hers.
She says "I started with the food, then walking. I then incorporated physio and Clinical Pilates (because my core, glutes and pelvic floor strength was terrible), before having the confidence to walk into a gym and sign up. Meal planning, prepping, eating good food and exercising are all things that help me to feel strong and in control of my life."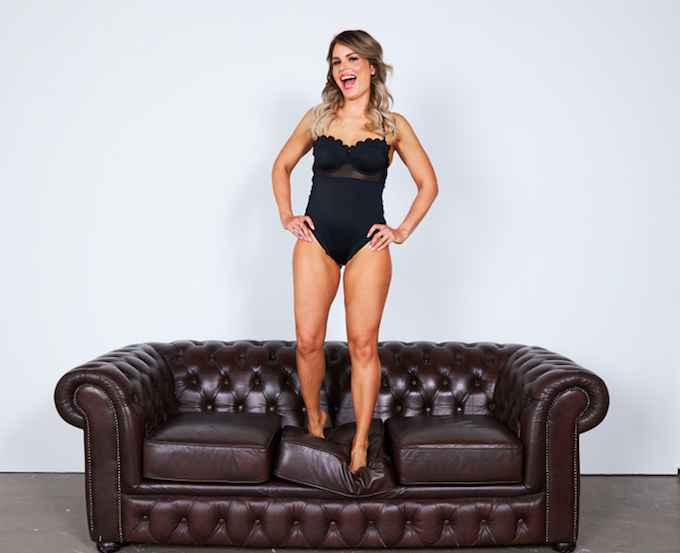 Get their full stories plus more inspirational transformations in the magazine.
Recipes – Winner Winner Chicken Dinner
Along with a 7-day Meal plan, The Healthy Mummy Magazine is full of practical, delicious and budget-friendly recipes, just like these!
Chicken and Chorizo Pasta

Ingredients
200g chorizo sausage, sliced
2 brown onions
4 cups mushrooms, sliced
400g chicken breast fillets, diced into bite-sized pieces
400g tinned tomatoes
2 tsp dried Italian herbs
1 tsp smoked paprika
salt and pepper to season
240g wholemeal pasta, any shaped
1 tbsp fresh basil leaves
Method
Heat a heavy-bottomed saucepan over a medium heat. Add the chorizo and cook for 3-4 minutes until some of the oil comes out of the chorizo.
Add the onion and mushrooms and cook for 4-5 minutes until softened.
Add the chicken and brown on all sides, then pour in the tinned tomatoes and season with Italian herbs, paprika, salt and pepper. Simmer for 10 minutes or until the chicken is fully cooked through.
While the sauce is cooking, prepare the pasta according to packet instructions.
Add the cooked pasta to the sauce and toss to combine well.
Divide pasta evenly between four bowls to serve, sprinkled with some fresh basil
Serves 4, Prep time 5 minutes, cook time 15 minutes – 507 cals per serve – COST PER SERVE $3.19
Raspberry Coconut Loaf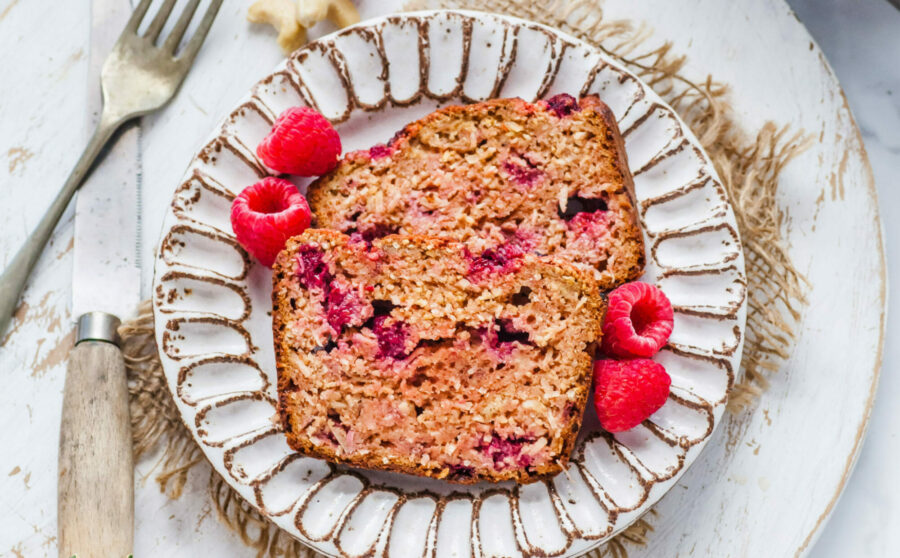 Ingredients
1 cup cashew nuts, unsalted
1/2 cup fresh medjool dates, pitted
1/2 cup spelt flour
1 tsp baking powder
1 fresh beetroot, peeled, cubed & steamed
2 free-range eggs
1 tsp vanilla extract
1 tbsp apple cider vinegar
1/4 cup coconut oil, melted
1/2 cup raspberries, fresh or frozen
1/2 cup shredded coconut
Method
Preheat oven to 200C and prepare a loaf tin by lining with baking paper.
Place the cashew nuts in a food processor and blitz until a fine meal is formed.
Place the dates in a bowl and cover with ¼ cup of boiling water. Set aside.
Place the cashew meal, spelt flour and baking powder in a bowl, mix to combine.
Place the dates and soaking water, steamed beetroot, eggs, vanilla extract, apple cider vinegar and melted coconut oil into a blender or food processor and blitz until it reaches a smooth and creamy consistency.
Add the wet ingredients to the dry ingredients bowl with the raspberries and coconut and fold through.
Once all ingredients are well combined, pour the mix into the prepared loaf tin and bake in the oven for 40 minutes or until a skewer comes out clean when inserted into the centre.
Leave to cool in the tin and slice into 10 pieces when it has completely cooled. One piece is one serve.
Store leftovers in an airtight container in the fridge for up to a week or freeze individual portions for up to 2 months.
Serves 10, Prep time 20mins, Cook time 40mins – 198 cals – COST PER SERVE $0.89
Move it! Exercises to Burn Fat Fast
The Healthy Mummy Magazine features over 22 exercises with full body workouts programmes to suit all levels of fitness. Fitness expert Wendy Smith takes us through exercises to blast belly fat and burn calories! No equipment or gyms needed!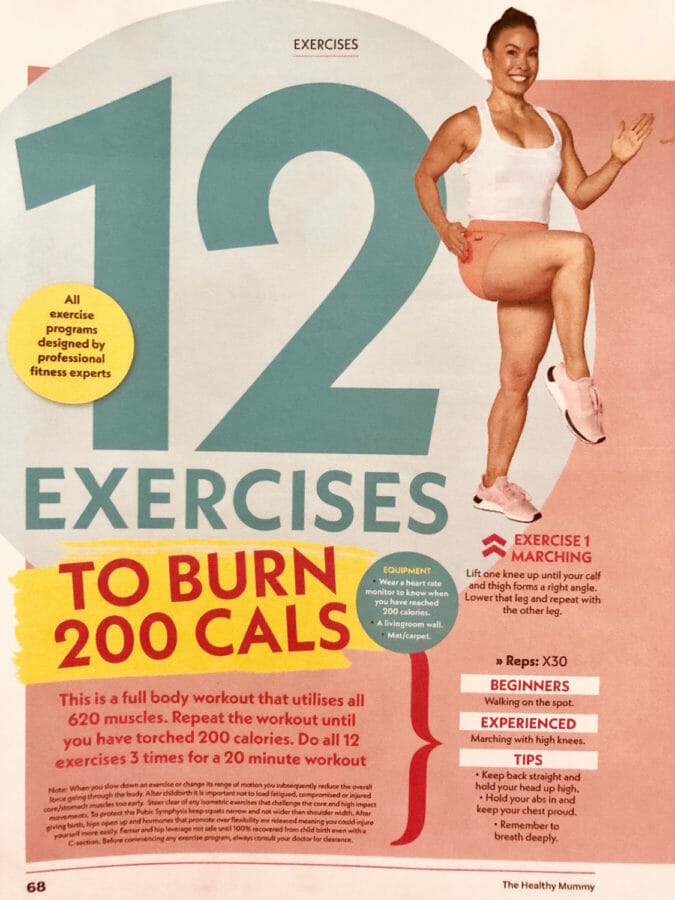 The Healthy Mummy has helped hundreds of thousands of mums lose over 3 million kilograms collectively. The Healthy Mummy app, home to The 28 Day Weight Loss Challenge has access to over 400 fitness programmes and 4000 recipes.
The Healthy Mummy Magazine Issue 2 is now available in all newsagents and supermarkets!! GET YOUR COPY TODAY!!!