Working parents in Australia can currently access up to 18 weeks of tax-payer funded parental leave pay, which is worth around $13,000. New mums who are eligible for PPL, can also access any maternity scheme their employer provides.
Today it has been announced that families will have greater FLEXIBILITY with how they use paid parental leave entitlements under a Coalition plan.
The full changes are going to be announced today.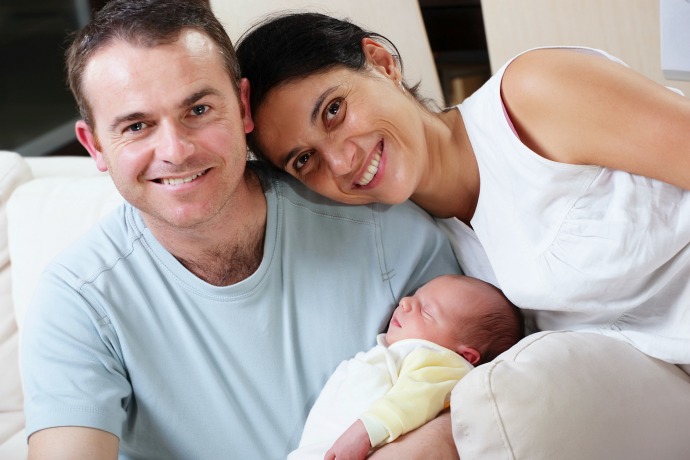 Will the new changes pass Parliament?
Minister for Women Kelly O'Dwyer said the Federal Government has said that this flexibility can allow parents to tailor the payments to suit their needs.
"It's a pretty rigid system right now. You've got your 18 weeks, and you use it or you lose it," O'Dwyer said.
These changes, which need to pass Parliament, will allow parental leave to be taken in blocks, therefore, allowing each parent more time to spend with their family at their own convenience.
Side note: Fathers (or the partner to the person taking this leave) can receive up to 2 weeks of paid leave.
If passed, these changes could see a real improvement in working parents and their decisions to return, leave or take their blocks of leave.
O'Dwyer also said about the current plan, "And it doesn't take into account that there are many women who are self-employed, who are running their own small businesses, and who can't spend 18 weeks away from their business.
So we want to give them the flexibility to choose, to take their parental leave payment in blocks, in the way that suits them. And we also recognise that there are many fathers who also want to spend time as the primary caregiver with their families as well."
This is how Australia's Paid Parental Leave Stack Up Against The Rest Of The World.
Join our New Mums Facebook Support Group
If you recently gave birth or a new mum who would LOVE to connect with other new mums about all things baby health, losing the baby weight, becoming active after baby and staying on top of your health – be sure to check out our NEW MUMS FACEBOOK SUPPORT GROUP.
The Healthy Mummy has multiple private and JUDGEMENT-FREE groups you can access (for free) and exchange tips, tricks and experiences with other new mums.
It's also a great place to get access to (and share) family-friendly recipes and Healthy Mummy Smoothie creations (which are known to help boost breast milk supply and compliment healthy nutritional intake while breastfeeding).