Some parents get it after their first birth, others after a third or fifth delivery – but it seems postnatal depression can happen to anyone at any time.
One in seven new mums are diagnosed with depression after giving birth and one in ten dads also experience it too, reveals Australia's Perinatal Anxiety and Depression Australia (PANDA).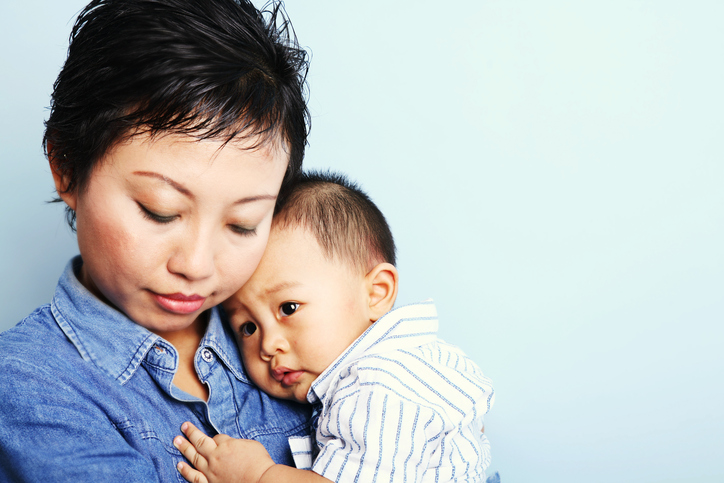 With such large numbers of people affected by what is sometimes referred to as 'the baby blues', no wonder experts around the world have been looking for years for ways to help reduce the devastating effects.
But now scientists at Toronto Centre for Addiction and Mental Health believe they have found a way to stop postnatal depression from occurring. 
A study, involving 41 women, looked at what supplements could help ease the symptoms of postnatal depression after birth.
21 women were given three supplements over three days, starting three days after giving birth, while a control group of 20 women did not take the supplements.
The three supplements consisted of tryptophan, tyrosine and blueberry extract. It is thought that these supplements compensate for the surge of the brain protein MAO-A, which breaks down brain chemicals that assist with mood (that is, serotonin, norepinephrine and dopamine).
When these chemicals are 'low', it can cause individuals to feel sad.
According to researchers, MAO-A peaks five days after having a baby. This is thought to be the same time the baby blues are most prominent. (While postnatal depression is still not understood fully, experts believe it's triggered by a hormonal imbalance in the brain, reveals Health Line.)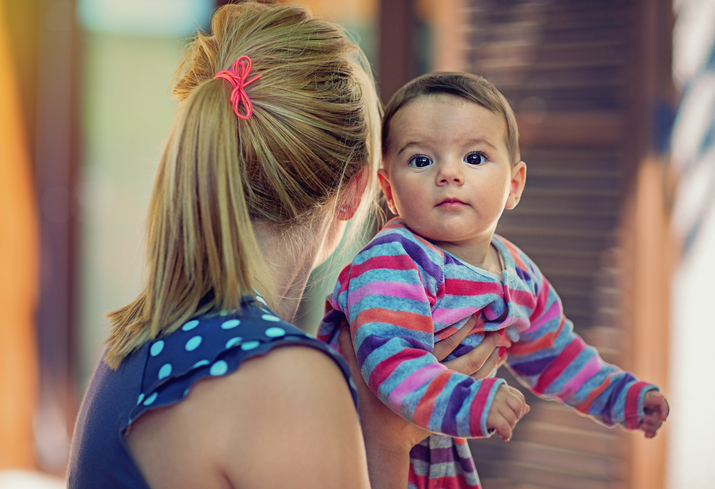 Tryptophan is found in most protein-based foods or dietary protein, particularly in chocolate, oats, dried dates, milk, yoghurt, cottage cheese, eggs, fish, chickpeas, almonds and peanut.  Tyrosine is also found in high-protein food such as chicken, turkey, fish, milk, cottage cheese, soy, avocados and bananas, according to Live Strong.
On day five after birth, when postnatal depression is believed to peak, the women involved in the research were tested and had their mood measured. Experts found that women not taking the supplements had much lower moods compared to those taking the three supplements.
If fact, the women taking the supplementation did not appear to be suffering from any symptom of depression.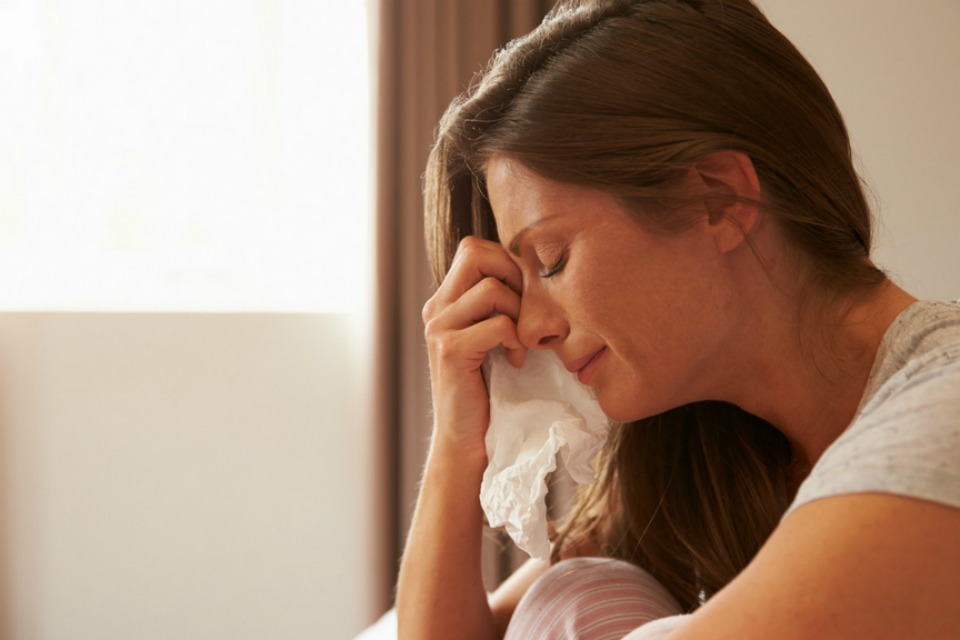 "We believe this is the first study to show such a strong, beneficial effect of an intervention in reducing the baby blues at a time when postpartum sadness peaks," lead study Dr. Jeffery Meyer said in the finding, which were published in the journal, the Proceedings of the National Academy of Sciences.
"Postpartum blues are common and usually resolves 10 days after giving birth, but when they are intense, the risk of postpartum depression increases four-fold.
"We believe our approach also represents a promising new avenue for creating other new dietary supplements for medicinal use.
"Developing successful nutrition-based treatments, based on neurobiology, is rare in psychiatry."
More research is now needed following this study regarding supplementation, dosage and long-term effectiveness. 
Postnatal Depression and Support In Australia
Pregnancy and motherhood can be a difficult time. There is just so much change happening including changes to your body and to your lifestyle.
We hope that research is continually invested into this area of health to help mums who are battling postnatal disorders.
Here at Healthy Mummy H.Q we encourage all mums to speak up, chat with their family, friends (and most importantly) their healthcare practitioner if they are experiencing symptoms such as:
Crying for no particular reason;
Ongoing low mood and constantly feeling overwhelmed;
Feeling as though you are struggling to cope;
Difficulty sleeping;
Difficulties bonding with the baby or with relationships;
Low energy level, withdrawal, low appetite, and feelings of guilt.
Please note: There is a range of signs and symptoms that are as a result of postnatal disorders. To find out more, visit Perinatal Anxiety and Depression Australia's [PANDA] website. 
Ali Pickles, Registered Midwife from The Healthy Mummy Pregnancy team, has previously written a blog aimed at helping mums to better understand postnatal depression and what to look for and how to seek help and support if you need it. 
It is also that mum who are struggling with postnatal disorders understand that they are NOT ALONE. Here is an article based on What All Mums Who Struggle With PND Need To Hear.
Again, if you are feeling like you are struggling with a postnatal disorder, seek help from your GP or you can contact Lifeline 13 11 14, Perinatal Anxiety and Depression Australia [PANDA] 1300 726 306 or Beyond Blue 1300 22 46 36.
If you feel depressed, we advise you to seek help from your GP or call Lifeline 13 11 14,Perinatal Anxiety and Depression Australia [PANDA] 1300 726 306 or Beyond Blue 1300 22 46 36.