BREAKING NEWS! The New Wellness app is here!
Exciting news! Our incredible new Wellness app is here! 
If you are a member of our 28 Day Weight Loss Challenge you may also like to check out our BRAND NEW Wellness app.
It's a brand new website, app and platform, which has been 12 months in the making, and is 100% focused on reducing stress and anxiety and is based on offering Practical Well-being advice for BUSY mums and their family.
In fact, there's nothing else like this on the market!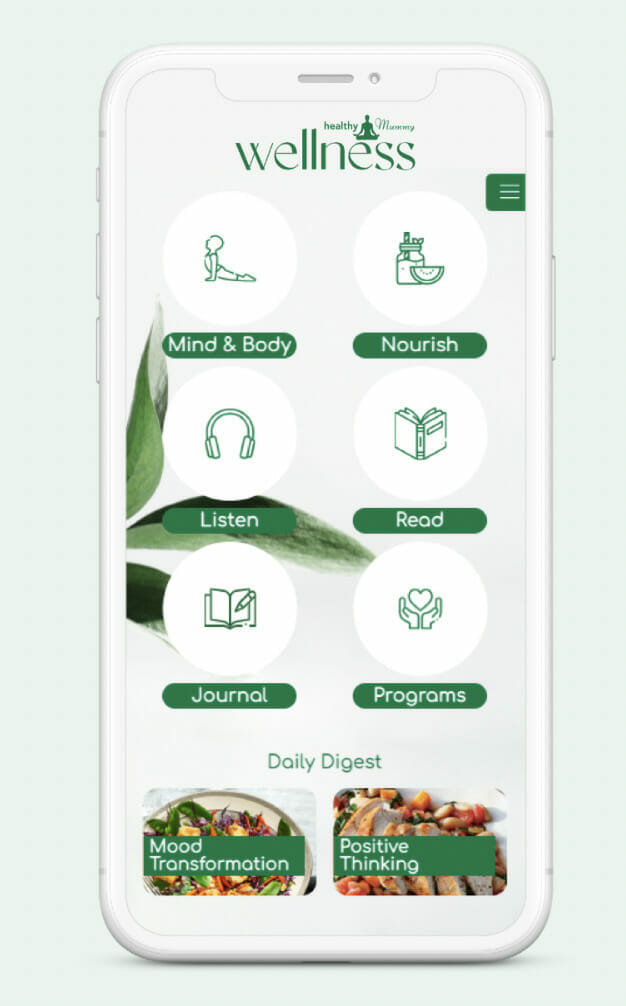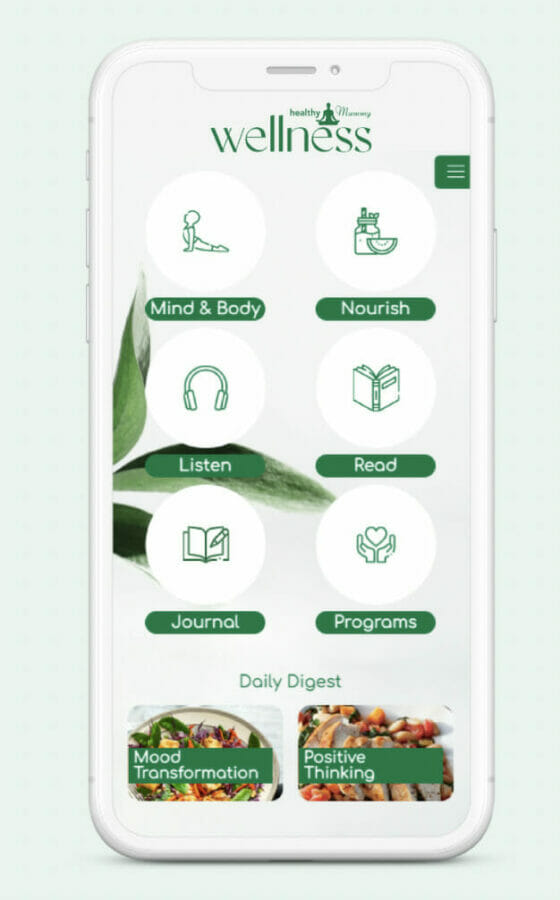 How Wellness is different to The Healthy Mummy app
Our Healthy Mummy app, which hosts the 28 Day Weight Loss Challenge, was developed to EMPOWER women to start living a healthier life. We developed it with a focus to support and inspire them.
Many women who sign up to The Healthy Mummy app are looking to shift their baby weight and learn about how to nourish themselves and start exercising.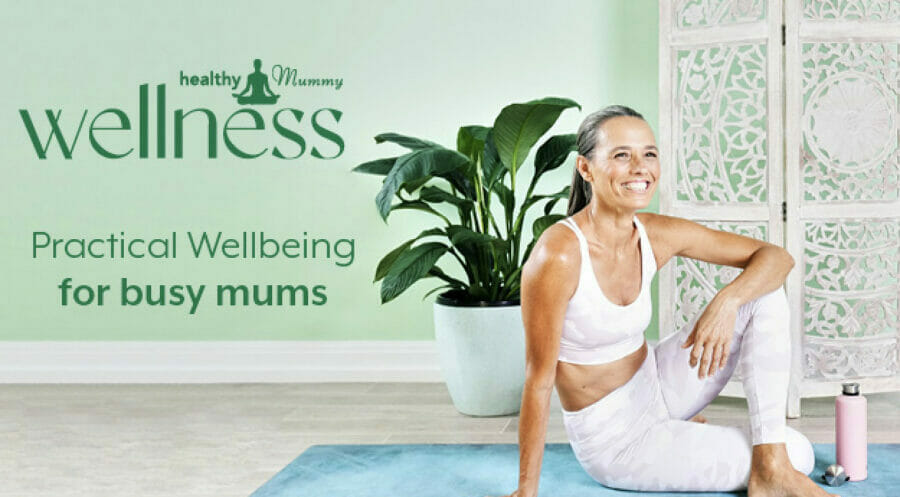 Wellness is focused on physical and mental health and creating all-around well-being
Wellness is a completely separate app with a 100% focus on the mental and physical well-being of mums and her family.
There's a whole team of wellness experts who have created holistic wellness content and programs designed to support yours and your family's overall wellbeing.
The new wellness app includes:
Practical and customised wellness programs

Meditations and guided breathing programs

Wellness for your ears by listening to expert led wellbeing podcasts

Nourishing recipes with functional foods to heal

Options to move your body with pilates and yoga programs

Ways to help you sleep better with our sleep relaxation tools

Tools to help your kids and family cope with anxiety

Programs for PMT, stress, anxiety, menopause and more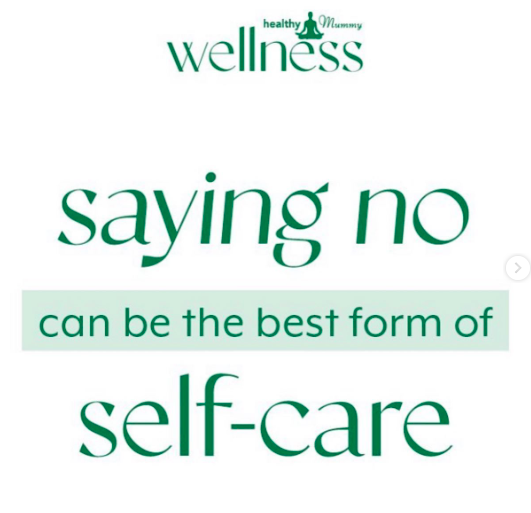 Our expert WELLNESS team have created practical and functional wellbeing programs designed to reduce stress, anxiety and cortisol levels, increase energy, relax your mind and help you feel in control, – all in the convenience of our NEW Healthy Mummy Wellness App.
1 in 4 mums suffer from stress or anxiety and the mental wellbeing and health of mums is crucial so they can also look after. Taking care of our 'Wellbeing" can be overwhelming! But we have created Practical Wellness programs that are EASY to follow.
Mind & body
No matter your age or fitness level, our wellness app has a host of exercises, breath work and meditations, dedicated to helping you improve your mood and overall wellbeing. With our range of mind and body workouts available in a range of levels from beginners to advanced
Nourish
What's more, The Healthy Mummy Wellness app is loaded with functional food recipes to help you heal as well as dedicated programs to help you deal with anxiety, stress and depression and lead you onto the right path of feeling better within yourself.
Read
Our Wellness App has wealth of information to help you face the mental challenges of everyday life with a range of blogs from our experts.
Listen
We have a heap of informative and interesting podcasts, covering a range of topics, on the Healthy Mummy Wellness App.
Download our Wellness App and gain INSTANT access to our fully guided programs and tools to help you achieve inner wellness.
Get Access to Hormone Balancing Recipes and Gentle Yoga workouts in the Healthy Mummy Wellness app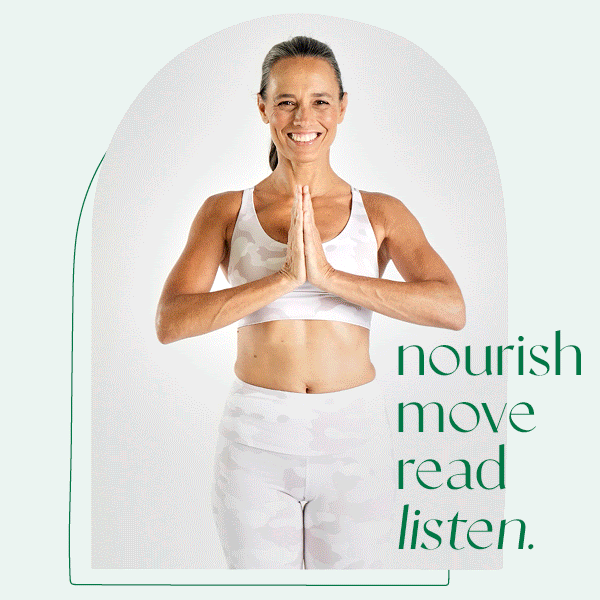 The Healthy Mummy Wellness app is built to support your mental, physical and social well-being. We have expert advice to help you makeover your mind, transform your mood, manage your hormones, sleep better and engage with your family.
You can listen to podcasts, read blogs, work out with our trainers and find healthy, family-friendly recipes all in the palm of your hand.
Get the Healthy Mummy Wellness App here