Trying to get your new baby into a sleep routine can be one of the hardest things a mum will face with a newborn, whether it's their first or fourth child. So when mum-of-four Chrissy Horton discovered this amazing newborn sleep tip she wished she had known it for her other 3 kids.
Read on below to find out the tip Chrissy says changed her life with a newborn.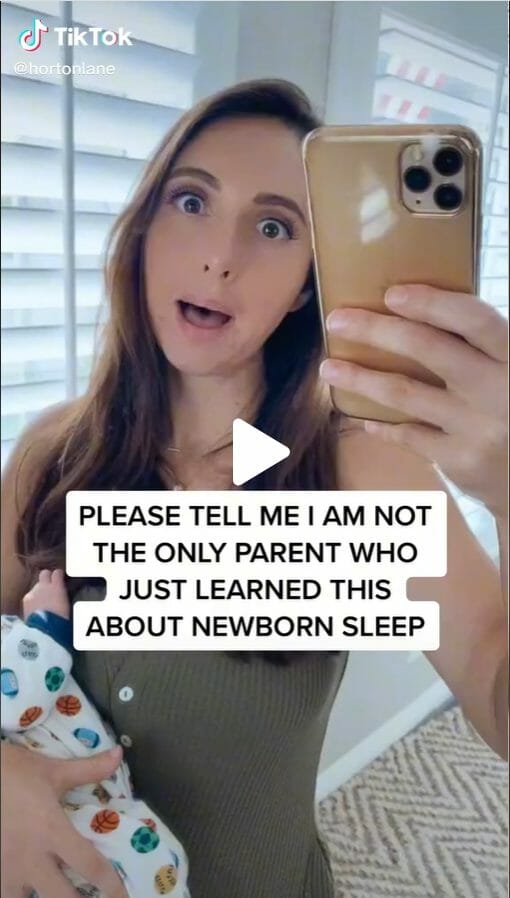 Mum shares a newborn sleep tip she wishes she knew sooner!
New mum Chrissy has been sharing her pregnancy journey and life as a mum to her newborn baby on her TikTok. She shares products that have helped, tips for other new mums and for family and friends wanting to visit a newborn without causing issues.
But one tip she discovered from the very popular Instagram account @takingcarababies.
"Please tell me I'm not the only parent who just discovered this about sleeping and newborns," Chrissy begins her video.
"I am on my fourth kid, MY FOURTH KID, and I just learned this about sleeping and it would have saved me so much if I'd known about it earlier."
She goes on to explain that babies have two types of sleep, quiet sleep and active sleep and shows her baby in its bassinet squirming which she says is active sleep which is what babies do 50% of the time.
She went on to explain, "I would hear my babies do this and just assume that they were frustrated and wanted to be picked up, so I would pick them up, but in actuality, I was waking them up."
If you hear your baby doing this you should leave them, give them a few seconds and they'll settle themselves back down…WHAT!
You can watch Chrissy's TikTok video below.
Other mums came into her comments to say that Chrissy wasn't alone and they too didn't know this.
"You freaking kidding me," one mum said. "I'm on my 7th (three weeks old) and I can't sleep when he squirms like this."
Another said: "I'm due in a few weeks and your tips have helped me prepare more than you know thank you."
You can watch Taking Cara Babies original video on active vs quiet sleep on her Instagram.
Did you know this about baby's sleep? 
Read more stories, tips and advice for mums:
Have you tried Healthy Mummy Smoothies?
Our meal-replacement Smoothies have been formulated by leading nutritionists to be the perfect companion to a busy mum's life when trying to lose weight. They're breastfeeding-friendly.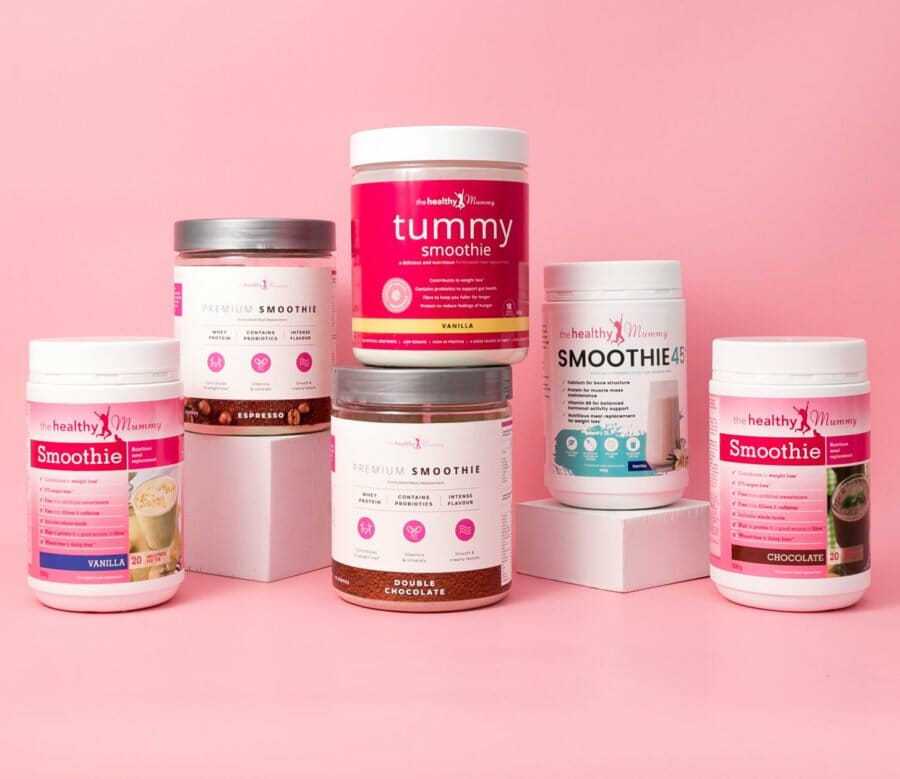 How can Healthy Mummy Smoothies benefit you?
The Healthy Mummy has a range of different Smoothies, including Premium Smoothies, Tummy, and original dairy free Smoothies.
They are all an excellent source of essential vitamins, minerals, nutrients and important antioxidants
They don't contain weight loss accelerants.
They can help with weight management when used as part of a diet & exercise plan
They provide the best possible nutrition for energy
They're breastfeeding-safe and are designed to help to support milk supply
They're 96% sugar-free and 100% fructose free
They're low GI & high fibre which helps you feel fuller for longer and aids digestion
They're quick and easy to prepare and taste delicious
They're high in protein & lower in sugar than any other product on the market
Check out our awesome Smoothie Flavour range HERE.
Are you ready to be a Healthy Mummy? Join the 28 Day Weight Loss Challenge today.

If you are wanting to lose weight and improve your energy – not to mention – help improve your overall health and wellbeing – our 28 Day Weight Loss Challenge is an awesome program to check out.
Our 28 Day Weight Loss Challenge includes:
28 days of at home exercise routines (no gym needed) – with video instruction
Customisable and breastfeeding friendly meal plans (including 7 Day Cleanse)
Challenge combines Pilates exercises with interval and circuit training (HIIT)
Suitable for basic to advanced fitness levels
Home to thousands of EASY-TO-MAKE recipes!
To learn more about our 28 DAY WEIGHT LOSS CHALLENGE CLICK HERE