How this mum makes healthy food choices and loses 50kgs
This mum has lost 50kg and she believes it's all down to education on what to eat and how to exercise.
With the help of The Healthy Mummy's 28 Day Weight Loss Challenge, Emily Gray says her 'eyes have been opened' after she began to take note of exactly what she was putting into her body.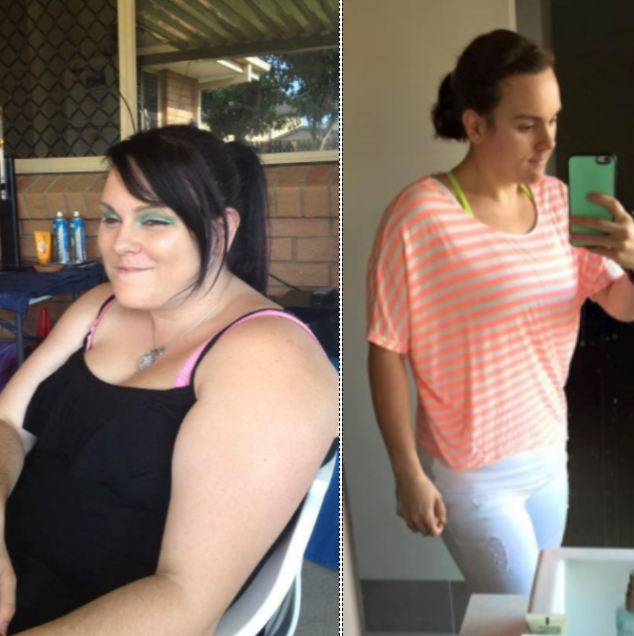 How this mum lost 50kg with healthy food choices
Emily says the reason she believes she was overweight is because she never really gave much through to the food choices she was making. When she was growing up, Emily felt she could eat whatever she liked and not gain a pound, but as she got older, the weight would creep back on.
"Before The Healthy Mummy, I was eating everything and anything without any thought. My parents would always let me anything, so I never knew the difference before good and bad food," she says.
"I drank maybe 3-4 cans of Coke or any soft drink each day. I would walk to the shop… for a chocolate bar or more Coke. If I was feeling hungry, I'd just snack on chips. I just never thought about what I was eating."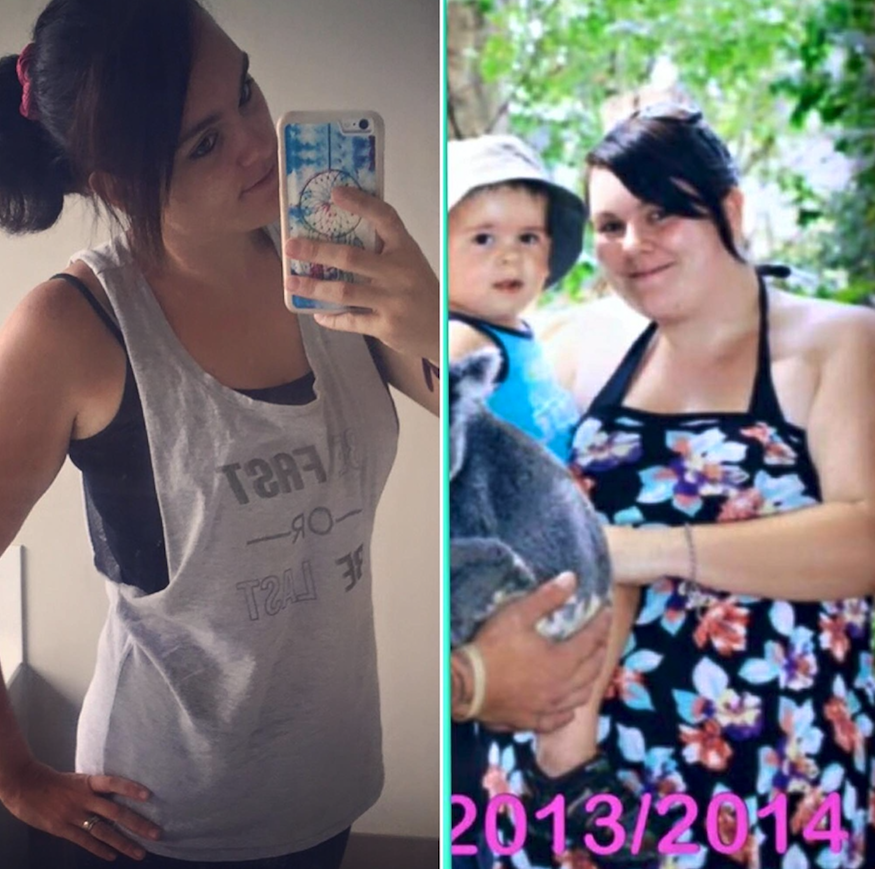 At her biggest, Emily says she weighed 135kg, and she believes she was in denial. It wasn't until she wanted to fit into a wedding dress for her wedding in 2015, that she decided she wanted to get her weight under control.
"I don't know why I was so shocked at how much I had put on, I wasn't helping myself with my food choices," she says.
"I decided to sign up to the 28 Day Weight Loss Challenge and take back some control of my diet. I was surprised at how little I knew about which foods to eat. Until it was spelt out to me, it's not something I was conscious of."
"The Healthy Mummy meal plans helped me learn where I was going wrong with my food choices – like having so much soft drink."
Emily says she swapped her daily Cokes for sparkling water, she also started making healthy snacks from the Challenge recipe hub and started moving more, walking and exercising.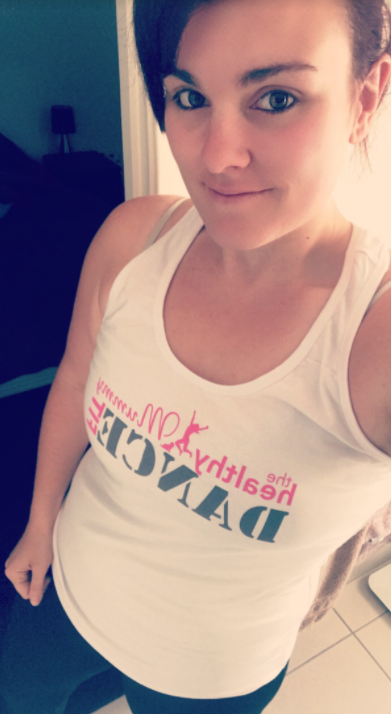 "I now know what I can eat and the small treats I can have in moderation," she reveals.
"I exercise daily as I do the Challenge exercises and I make sure I include squats into whatever I'm doing each day. I also go to the gym and I walk every day."
Emily got down to 78kg for her wedding day – and looks absolutely breathtaking in her wedding snaps. Emily says she's lost 50kg altogether now and is feeling fantastic!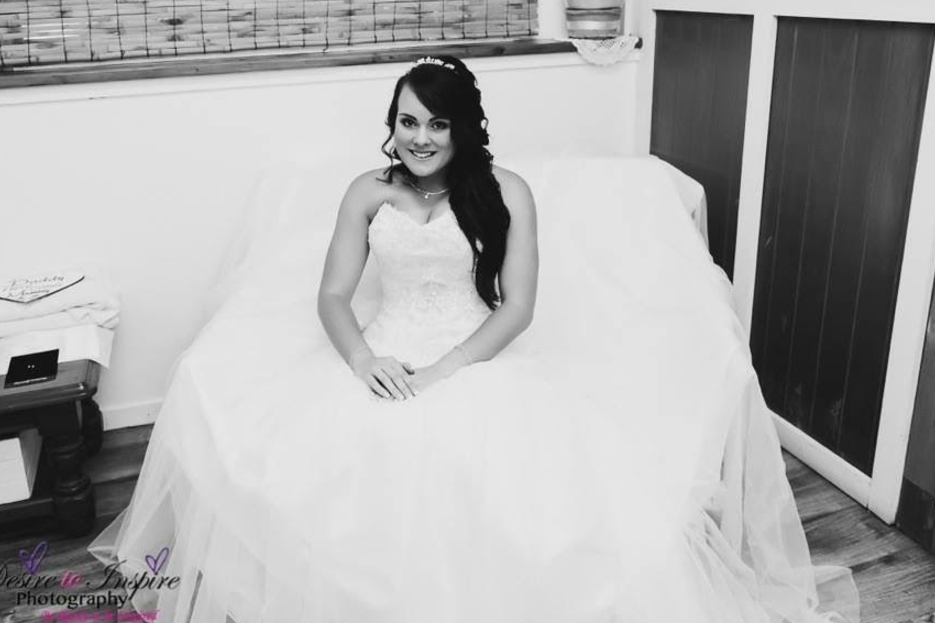 "It's not just the physical changes, but the way my mind is so much more aware of everything I'm putting into my mouth. My food choices are so much better," she says.
"I now take everything into consideration and I understand food better and how different types of food effect your body. I love how much the whole Healthy Mummy outlook on life has had such a positive effect on me. It's giving me all the tools I need to make the right choices."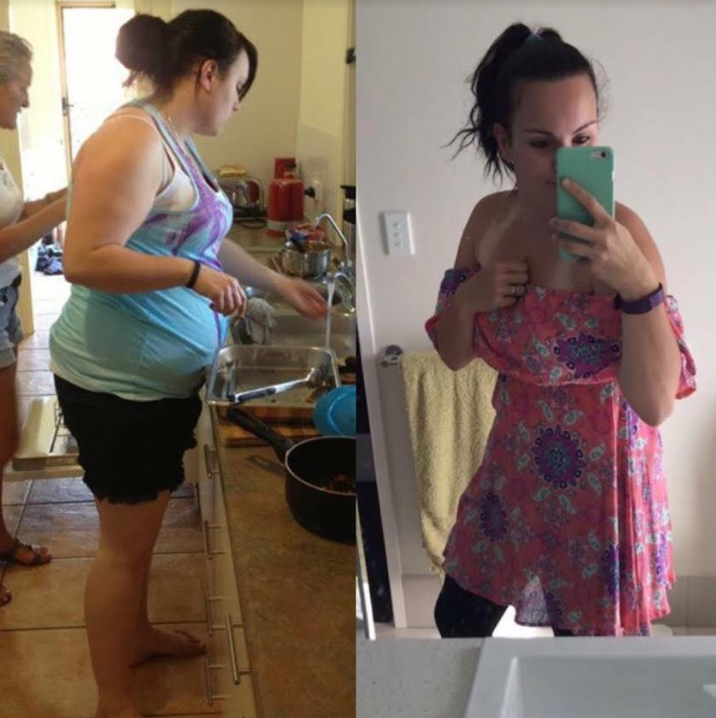 We're so glad to hear this, Emily. You look fabulous!
Join Emily on the 28 Day Weight Loss Challenge!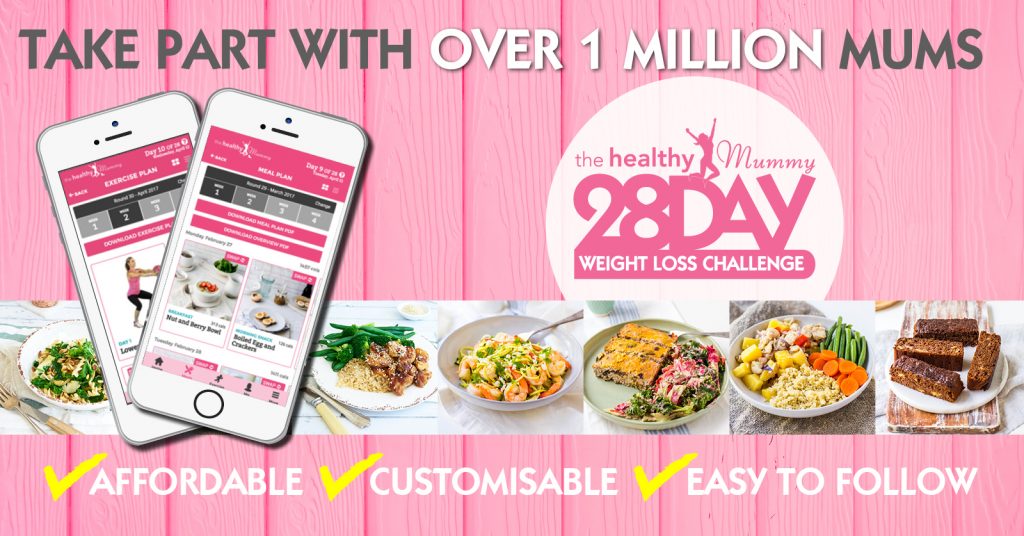 If you are inspired by Emily's before and after pics and want to take charge of your own health and weight – then join our 28 Day Weight Loss Challenge TODAY.
With more than 3,500 delicious (and healthy) recipes, 350 exercises & 24/7 support – the 28 Day Weight Loss Challenge  is designed (and proven) to help busy mums like you lose weight!
To learn more about our challenge OR to join – click here.