Nutritionist shares her thoughts on NEW Healthy Mummy Breastfeeding PLUS
The aim of the Breastfeeding PLUS is to help mums nourish their body and assist with breastfeeding by assisting with increased energy levels, immune function and support breast milk supply.
This is done by providing mothers with a boost of vitamins and minerals to aid in recovery post birth.
Our very own Healthy Mummy nutritionist and breastfeeding mum, Cheree Sheldon, has got her hands on the powder and is giving her honest opinion!
"I got my pack in the mail with much excitement and straight away added it to my smoothie for the day," Cheree said.
Keep scrolling for what she thinks plus the recipes she has made from the powder!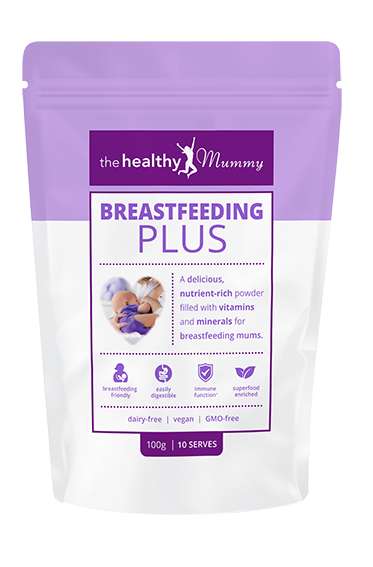 The Breastfeeding Plus contains vitamins and minerals for breastfeeding mums which makes it a great supplement, not to mention delicious!
What a nutritionist thinks of Breastfeeding Plus
The herbs that are in it are so good for milk production and I was keen to try it. I was pleasantly surprised at the flavour. It has a grassy, peppery hit but that mellows down pretty fast into a nice sweet after taste.
Later that day, I felt that my milk was 'fuller', and my baby seemed to be more satisfied. My hubby mentioned my breasts looked 'milky'again, like they used to when we first started feeding.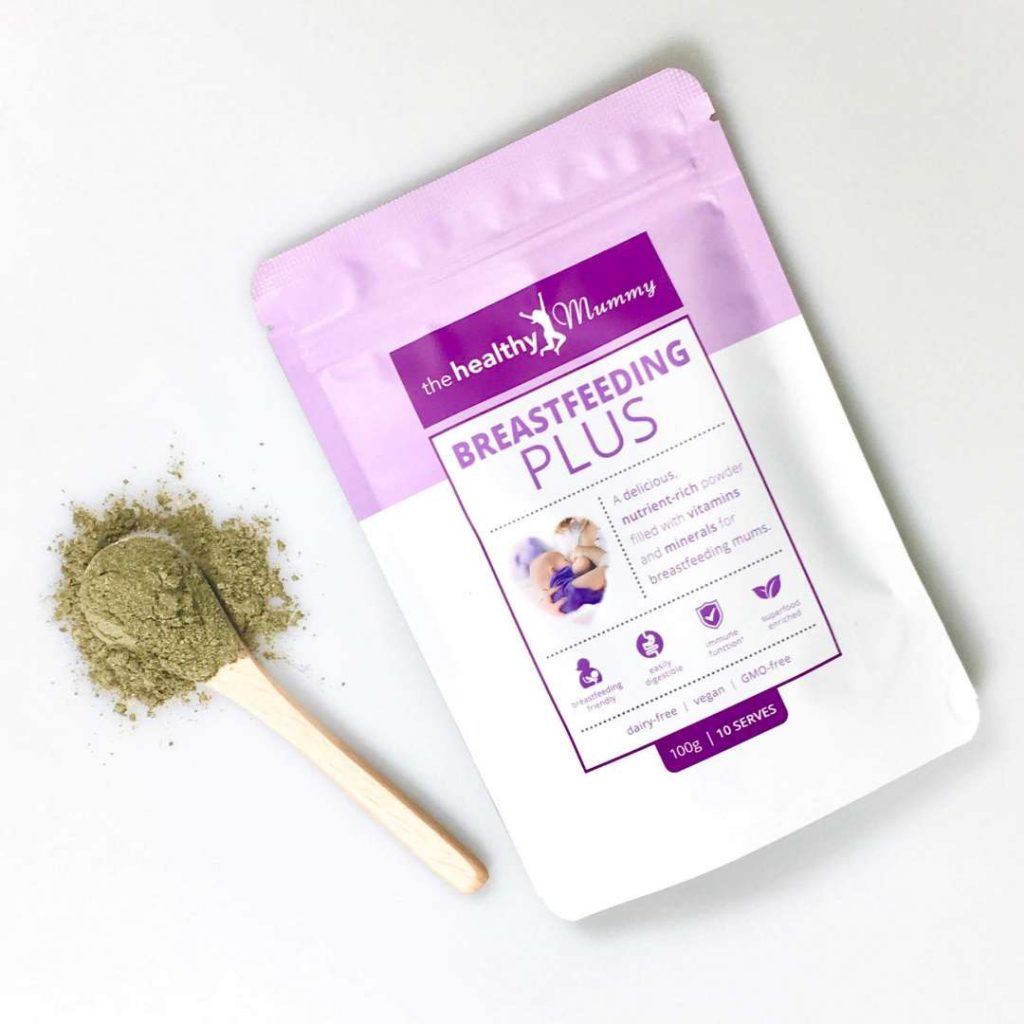 I'm breastfeeding a 10 month old, and although my milk is fully established, she has days (and nights) where she is up every few hours drinking me dry.
When I wake up on those mornings, I have been having some of the powder throughout the day, and I feel replenished, and not as drained. Breastfeeding can be exhausting, and I feel like by adding in this powder as support, my body has a hand in making it, and I am not as tired as I was before using it!
I have been experimenting with different ways to have it, as some days I don't have smoothies, and my favourite has to be in carob bites.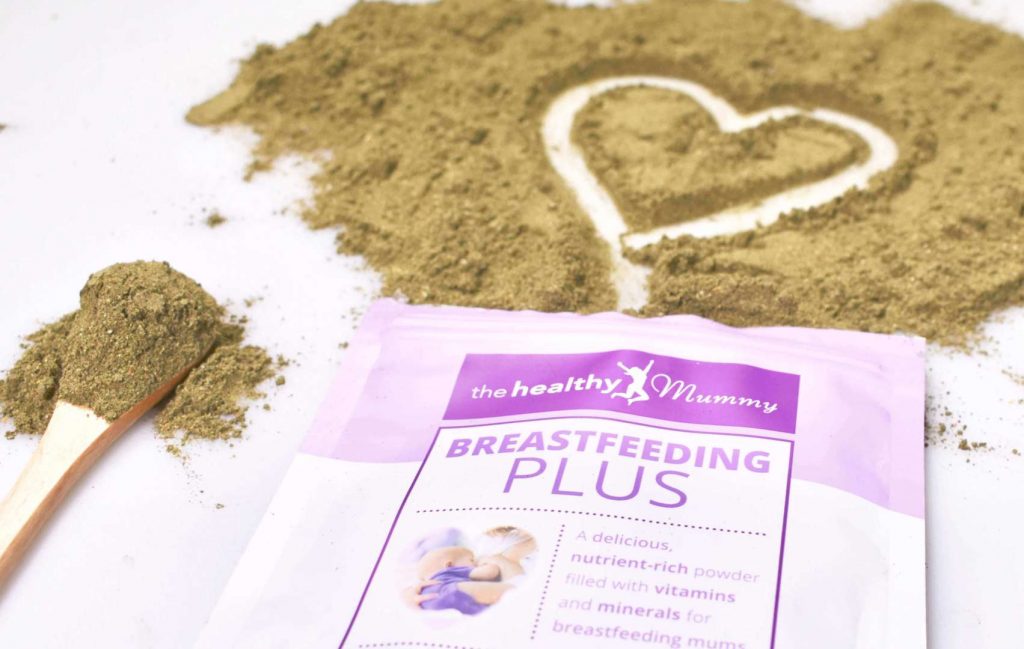 I use carob instead of cacao as babies can be very sensitive to caffeine. So, if I feel like chocolate, I have a homemade super food carob bite instead! Another way that works really well is in savoury crackers.
The flavour of the powder can lend itself really well to either sweet or savoury so it is really versatile. Not sure what recipe I'm going to try next, but am loving having this extra support!
Carob bites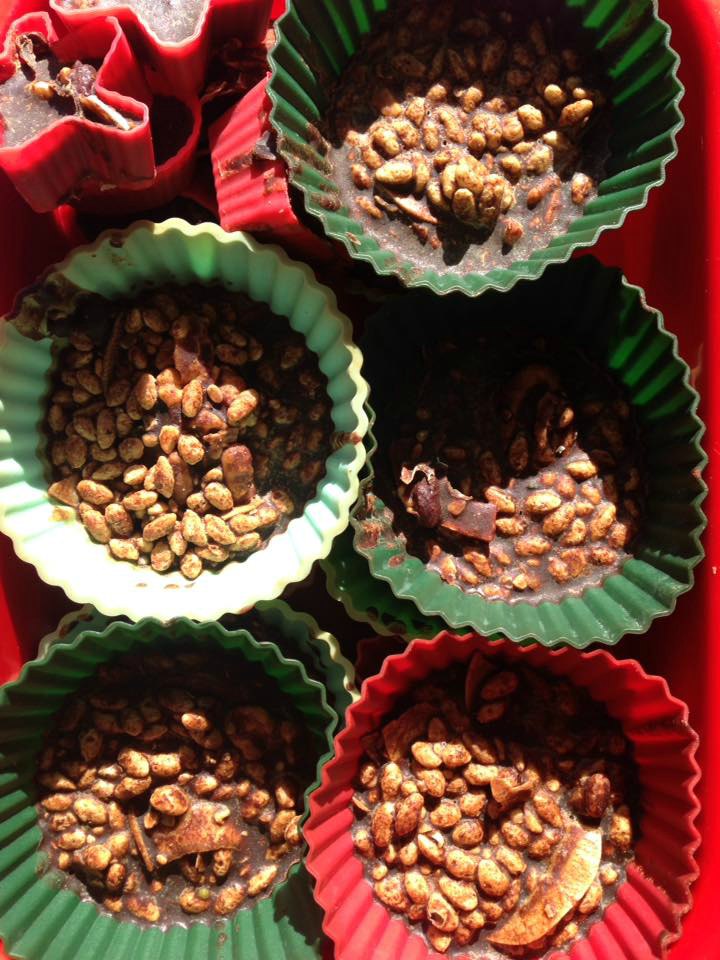 This recipe serves 30.
Ingredients
200g cacao butter
1 cup carob powder
20g THM Breastfeeding plus
1/2 cup coconut oil
1/4 cup honey
1/4 cup coconut flakes
2 tsp vanilla
1/2 cup almonds- chopped
1/4 cup currants
1/8 cup sunflower seeds
1/4 cup pumpkin seeds
1/2 cup puffed amaranth
1 Tbsp ground turmeric
1 tsp ground cinnamon
1 Tbsp spirulina
1 Tbsp chia seeds
Method
Gently melt the cacao butter with coconut oil, and honey.
Stir all the other ingredients in together.
Spoon into silicon muffin moulds and set in fridge for few hours. If you are hanging for one, set it in freezer.
Nutritional information
Prep time: 10min
Cook time: 5 min + 2hrs setting
Kj: 638
Cal: 152
Protein: 1.7
Fibre: 0.9
Total Fat: 13.3
Carbs: 6.6
Sat Fat: 4.9
Sugar: 4.7
Free sugar: 2.4
Breastfeeding Plus Pepper Crackers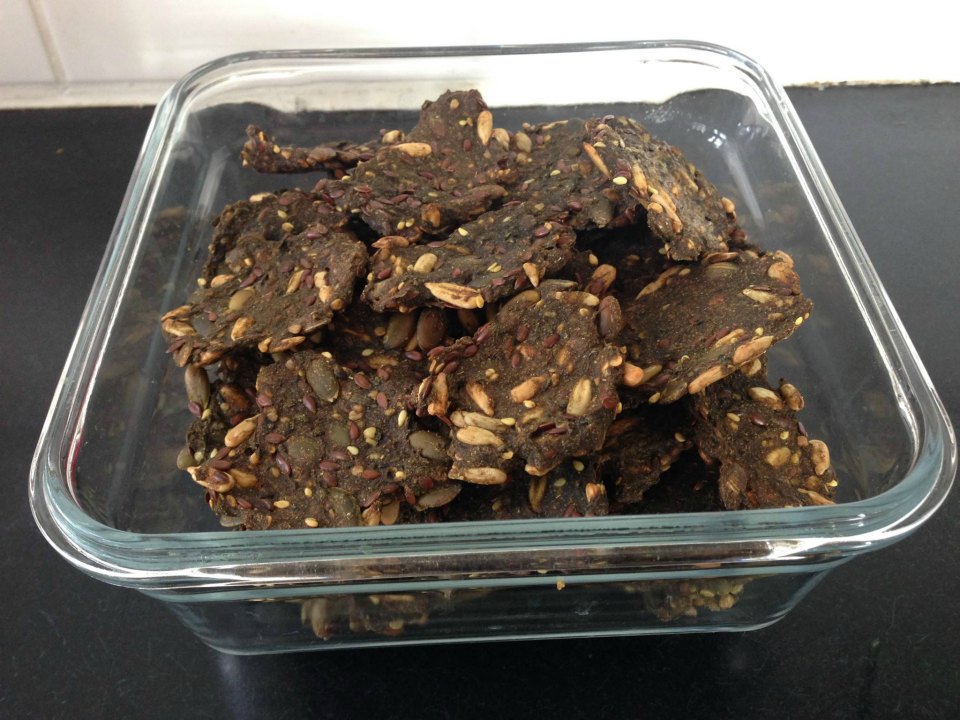 This recipe makes 60 crackers, 4 crackers per serve and is perfect with some hummus or yoghurt dip.
Ingredients
1/2 cup sunflower seeds
1/2 cup pumpkin seeds
1/4 cup black seeds
1/4 cup almond meal
1/4 cup linseeds
1/4 cup chia flour
1 Tbsp sesame seeds
1 Tbsp hemp seeds
20g THM Breastfeeding plus
1 Tbsp ground turmeric
1 tsp salt
2 cup hot rooibos tea
1 Tbsp apple cider vinegar
1 tsp mixed dried Italian herbs
1/4 tsp cayenne pepper
1/4 tsp black pepper
Method
Mix all of the ingredients except dried herbs together and add the tea. Leave to sit for 20mins until it is all plumped up and sticks together.
Dollop onto a lined tray into rounds that are 2mm thick and a bit bigger than the size of a 50 cent coin. . Bake at 180c for 30mins.
Carefully remove from baking paper and flip them the other side up, bake another 20-25mins until dry and crisp.
Cool before storing in airtight container.
Nutritional information
Prep time: 20min
Cook time: 45min
Kj: 543
Cal: 129
Protein: 5.4
Fibre: 3.7
Total Fat: 10.5
Carbs: 3.2
Sat Fat: 1.1
Sugar: 0.5
Free sugar: 0
Breastfeeding Plus facts
The Healthy Mummy Breastfeeding PLUS is specially tailored to help meet the nutritional requirements of a breastfeeding mother.  The mixture is full of natural energy and milk supply boosting foods to ensure extra energy, immunity and healthy development of your baby.
A blend of real food sources to assist mums with the nutrients they need whilst breastfeeding. No nasty chemicals or additives – nothing but nutritious ingredients.
If you need help with breastfeeding, or are concerned about you and your baby's wellbeing, it is important to consult the appropriate health professional, such as a certified lactation consultant or your family doctor.
Benefits of Breastfeeding PLUS
Breastfeeding Friendly
Easily Digestible
Immune Function
Superfood Enriched
To read FAQ's about Breastfeeding Plus, please click here.