Olivia Newton John Reported To Have Grave Fears For Daughter's Health
It's no secret that Olivia Newton John's daughter Chloe has battled with drug and alcohol addiction and anorexia. But now it appears there is a new battle to fight, with her quest for the perfect body reportedly causing her mum concern.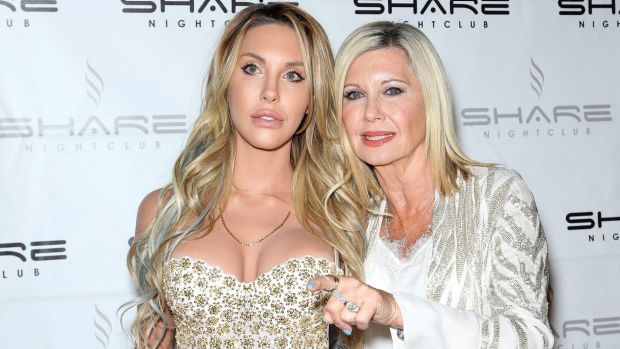 Here at the Healthy Mummy we embrace all bodies no matter what size or shape. However, we also encourage women to embrace and love the way the look.
Chloe Obsessed With Barbie Doll Body, Insider Says
Now two years sober it seems that Chloe has channelled her addictive personality into achieving body perfection.
"Chloe's totally obsessed with getting a Barbie doll body and nothing is ever quite good enough," a family insider told New Idea.
"She's got a horrible case of body dysmorphia – no matter how thin she gets, she always feels she needs to do more."
"Of course, Chloe is denying having anything done, but the speculation hasn't stopped. The change is just too dramatic."
https://www.instagram.com/p/BOWllmpBs7y/?taken-by=chloelattanzi
Friends Say Olivia Is Concerned Chloe Has Another Addiction
It is thought that she's already had a nose job, fillers, botox, breast implants, and waist and thigh sculpting to the value of $415,000.
Friends say that Olivia is concerned she may have developed a plastic surgery addiction.
"You just have to look at her hip to waist ratio to see something has changed," says a source.
Olivia has been plagued by plastic surgery rumours for years and has always denied them. And now it seems Chloe is denying any work done as well.
Looking at her Instagram account, which is full of workout selfies, it's not hard to see that achieving the perfect body is a priority for Chloe.
https://www.instagram.com/p/BOIwAVWhX18/?taken-by=chloelattanzi
We just hope she's doing it the right way and doesn't slip back into old habits in her quest for unobtainable perfection.
If you want to get in shape for 2017, start the Healthy Mummy's 28 Day Weight Loss Challenge on January 2 sign up here.