As a mum, it can be hard at times to put yourself first. You've got little ones depending on you and it's natural to want to attend to their needs first. And while their needs need to be met, it's important you look after yourself too.
But by joining the 28 Day Weight Loss Challenge, Motivating Mum Belinda has learned to prioritise nutrition and exercise so that she and her family can live healthier, happier lives.
We were almost moved to tears by her gorgeous open letter to all mummies on their weight loss journey.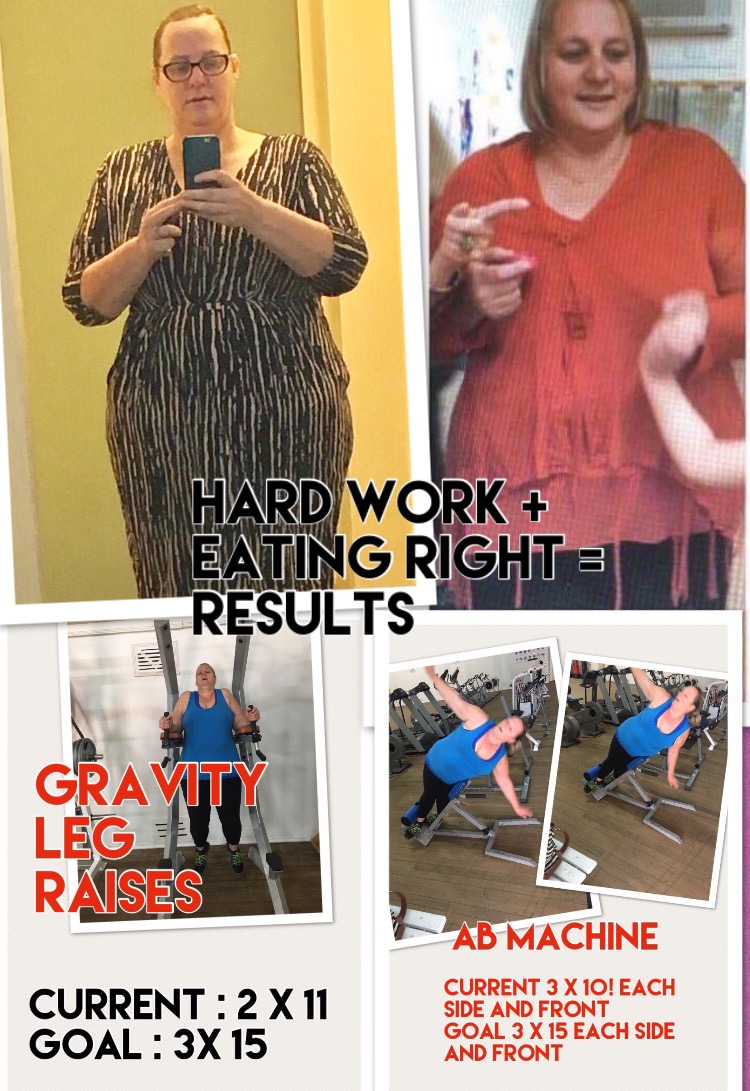 Belinda's heartfelt note to other mums
Dear Healthy Mummies,
I see you there trying to avoid the mirror, desperate that the glimpse you see is someone else. I see you wondering how you ever got like this. I see you blame yourself because you ate your kids leftovers. 
I see you reach for the potato chips because you're so damn tired. I see you eat the chocolate bars in the car where no one can see.  I see you walking past the new shoes and heading straight to the kids clothes or toys. I see you thinking how it all got so hard and that you must've been meant to be fat all along. 
I heard the words 'fat, lazy and worthless'
I see you hate your stretch marks and your squishy belly too. I see it all. The reason why I see it all is because this used to be me too. 
For such a long time I heard the words 'fat, lazy and worthless'. After a while you believe it and sometime after that you become it. In terms of the household that you're running, you become the least entitled.
Everyone has a huge expectation and you just do it. I was often do worried about everyone else that I didn't have time or the energy to worry about myself. 
Slowly as my marriage was ending, I started to breath again. I got to set my own rules, use my own ideas and work out what suited me. There were times when I would need to stop and think because this just wasn't the 'norm' for me.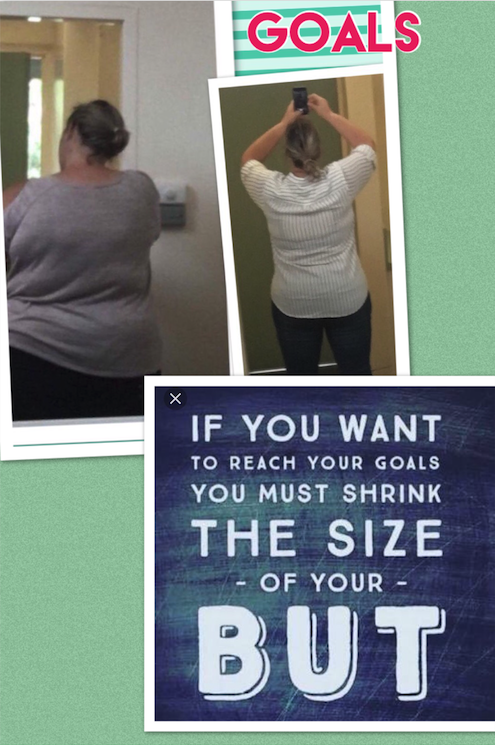 It was so empowering
When I joined The Healthy Mummy program I watched other people. What fascinated me the most was how uplifting and powerful every conversation was.
Not a bad word was spoken. It was so empowering to me. I also noticed that some of these woman were prioritising themselves and doing things for them.
It was such a strange concept to me. I didn't really get it. But I knew it was something that I'd like to be. The more I followed the program, the more weight I started to lose. The weight loss was so encouraging but the kind words of so many women were also so meaningful.
After a few months, my weight loss started to get exciting and I was starting to feel good about myself. I found myself doing things a little differently.
I learnt to respect myself
I've found myself demanding respect from my children. I've found myself not accepting something, if I don't agree with others. I found myself walking taller with my shoulders back and feeling good. 
My weight loss journey is only half way done but I already know it will be a success. I now prioritise me. My children get to come to the gym while I workout. Sometimes they have to walk the hill with me. Their food options are also more healthy because I'm not only prioritising my health, but theirs also. 
I want to share with you this. That woman that you glimpse in the mirror, she's amazing. Big or small, she's carried babies in her belly. She's given birth and she's nurtured her babies.  Those things are pretty damn amazing. 
She's stronger and more capable of things she hasn't even dreamt of yet. She's determined and focused with what she believes in. And once she realises this, the world is her oyster.
Beautiful words, Belinda.
Belinda's 30kg* weight loss story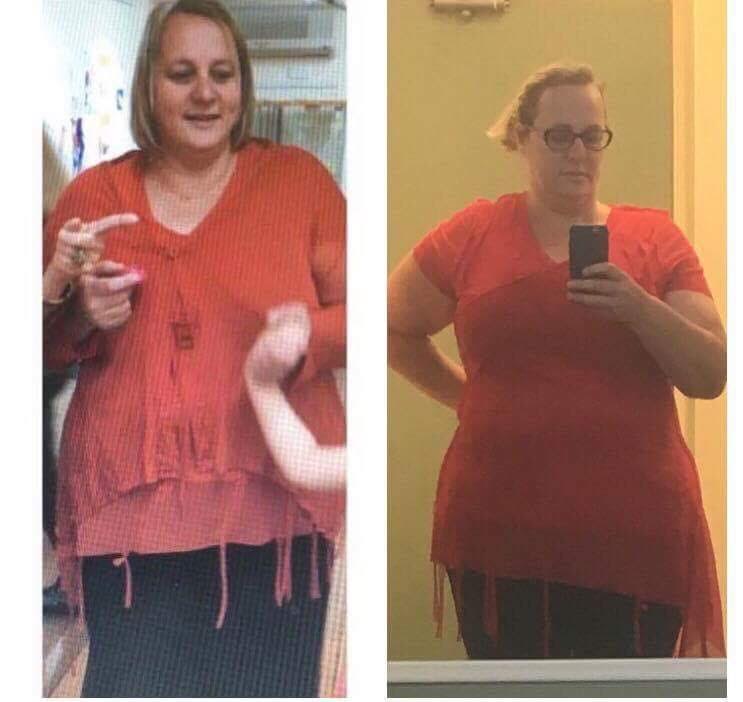 Belinda says she was drinking FOUR cans of Coke Zero a day before she joined the 28 Day Weight Loss Challenge in January and decided to quit!
"I wanted to be a healthy mummy and they meant I had to quit drinking the copious amounts of Coke Zero that I did," she says.
"Just like the start of my weight loss journey I had to prepare myself to quit."
Not only was Belinda able to ditch the fizzy drink, she was also able to save money as a result.
"I did some calculations. I'd easily have four cans of fizzy drinks at work, then one at lunch and maybe one and a quarter at night. That worked out at around $12 a day on the drink," Belinda says.
"I was totally out of control. I'd calculated my fix was costing me at least $3,500 a year! I've lost 30kg in total now. My mind is so much healthier from following the 28 Day Weight Loss Challenge and it has given me the strength to quit the bad stuff too. 
"Now I really am a healthy mummy."
Now she's lost 30kgs…amazing work Belinda!
Join Belinda on the 28 Day Weight Loss Challenge!
Our Challenge is designed by mums FOR MUMS – to help them reach their goal weight and tackle their health and fitness.
The 28 Day Weight Loss Challenge is home to customisable meal plans, 24/7 social support and realistic exercises mums can do AT HOME.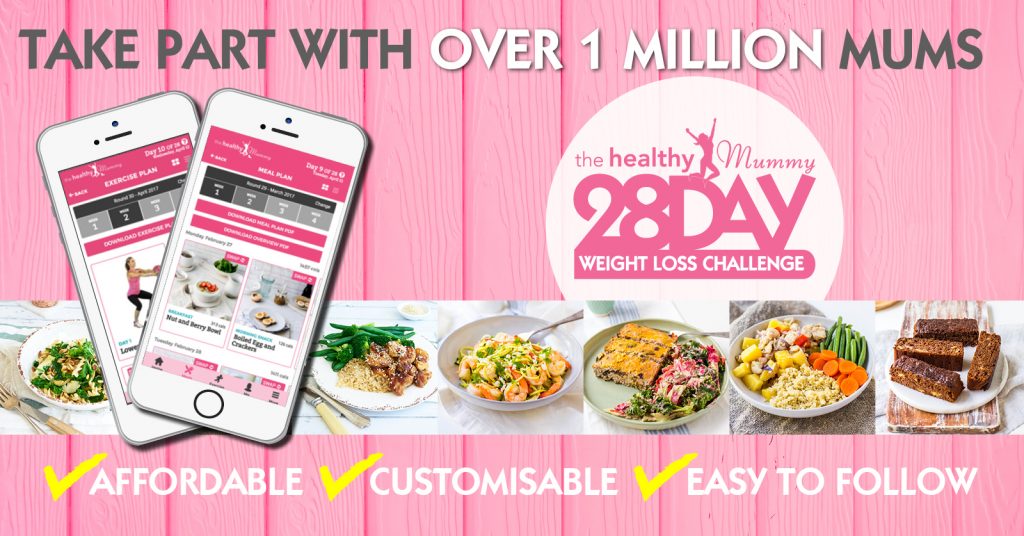 Our Challenge entails:
28 days of at home exercise routines (no gym needed) – with video instruction
Customisable and breastfeeding friendly meal plans
Time-efficient exercises for busy mums – under 30 mins
Challenge combines Pilates exercises with interval and circuit training (HIIT)
Suitable for basic to advanced fitness levels.
Home to thousands of EASY-TO-MAKE recipes.
To find out more on the 28 Day Weight Loss Challenge click here.