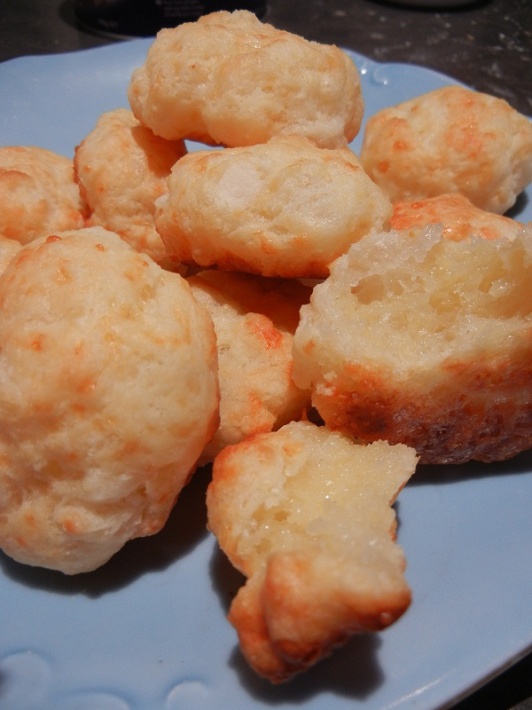 These little tasty bites are great for a snack, for the kids lunchbox or an afternoon bite.
They are a great option for people who are gluten sensitive or coeliacs as they use tapioca flour.
Healthy eating can be for all people as long as you keep everything in  moderation.
Prep and cook time: 40 minutes
Makes 30 balls
Ingredients
2/3 cup of milk
1/2 cup of oil
pinch of salt
2 cups of tapioca flour
2/3 cup of parmesan cheese
2 eggs
Directions
Add milk, salt and oil to a pan and heat till bubbles form
Set aside and slowly add in tapioca flour.
Mix together until it looks a bit like curdled egg
Once mixed add in the cheese and eggs
Let the mixture cool down for about 15 minutes so it is easier to handle
Form little mini golf balls on a lined baking tray (they do not spread too much so they can be closeish)
Cook in a 180-200 degree celcius oven until puffy and golden (about 20 minutes)
A serving of a few balls is around 200 calories
Special Offer & 10% Discount
If you are ready to lose weight then The Healthy Mummy plansoffer a healthy and safe exercise and diet routine that are safe if you are breastfeeding and you can use code LOYALTY for a 10% DISCOUNT at the checkout