Sleep deprivation is a parent's new reality. Mums (and dads) are forever destined for sleepless nights.
If you thought you would get your sleep back after your newborn sleeps through the night, think again!!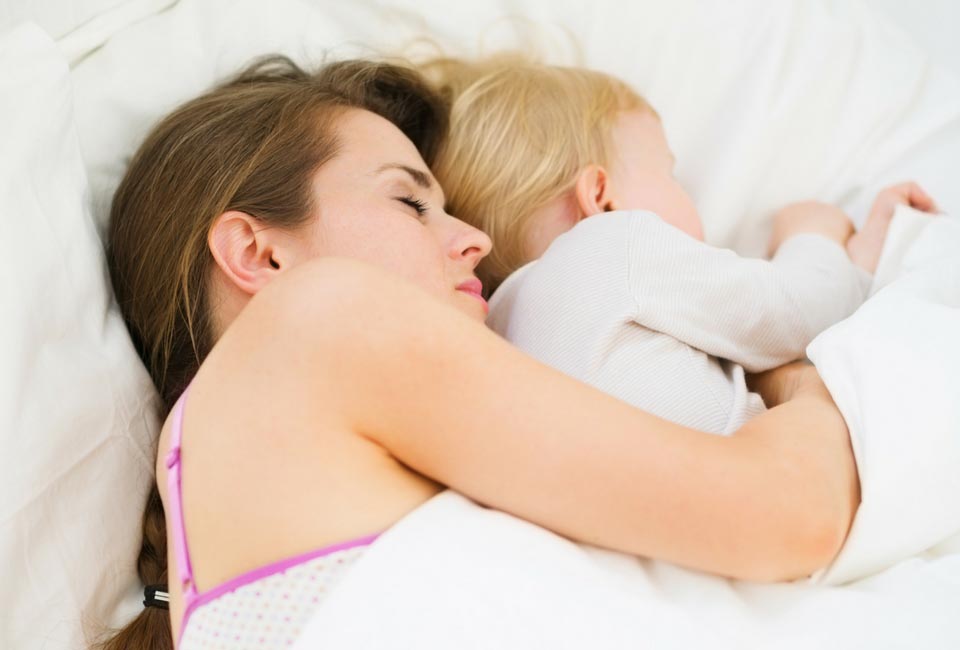 Here are six reasons why a decent nights sleep is gone forever for parents. Sorry…
1. The Newborn
If you were lucky enough, you had some sleep in-between nurses presenting you with your baby to feed in your hospital bed for the first few nights of your precious bundle's life. The next 3-6 months however – torture! You'll have to wake up roughly every 3 hours to feed them.  Often just minutes after you finally drifted back to sleep, you'll hear that little whimper which quickly turns into a cry.
2. Toddler
One day you have a brilliant idea to go to IKEA to buy your toddler a big girl/big boy bed. Next minute, you're regretting all your life choices.  Firstly because of the 3 days it takes you to figure out which screw goes into which hole, and secondly because your devil mini-human can easily negotiate the 1-foot drop (as opposed to the high walls of their cot prison) and get out… again, and again, and again. Often they think your bed is better than theirs……. goodbye sleep.
3. Preschooler
"Mum, I'm thirsty! I need a glass of water."  "Mum, there's a monster under my bed." "Mum, I had a bad dream"  Mum, I had a good dream." "Mum, my teddy wasn't next to my face." "Mum, my tummy hurts" "Mum, teddy misses you and needs a cuddle." "Mum, I'm scared of the spider I saw 17 weeks ago in a cafe once." "Mum, I dropped my blankie".   How can you refuse that middle of the night puppy dog face?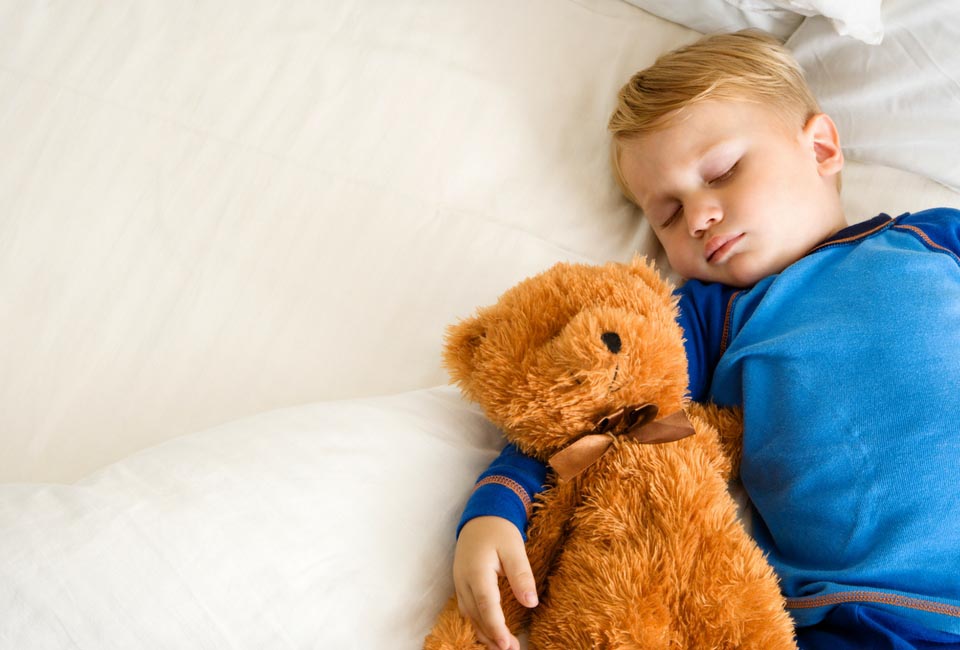 4. Primary Age
They're going to sleep slightly later, and with less protesting. You've got a blissful hour or so to yourself before you fall onto your pillow at 8:45 pm   Then suddenly you remember the email from your child's teacher about tomorrow afternoon's concert that requires a homemade farmyard pig costume. Your only progress so far is the pink t-shirt you found in the back of your eldest daughter's cupboard… so up you get!
5. Teenagers
So now they've finally indoctrinated you so you've become a permanent early bird/morning person. Just as they've decided that sleep and staying in bed is way more appealing than being awake (rightfully so, but all too late…). School starts at 9 am and they're still fast asleep at 8:45 unless you're in there with a bucket of cold water to throw over their faces. By the time they reach 16, 17 and 18, they're keeping you awake by staying out till all hours. You can't sleep because you're worried that something may have happened and questioning whether you've parented sufficiently enough that they'll make all the right choices.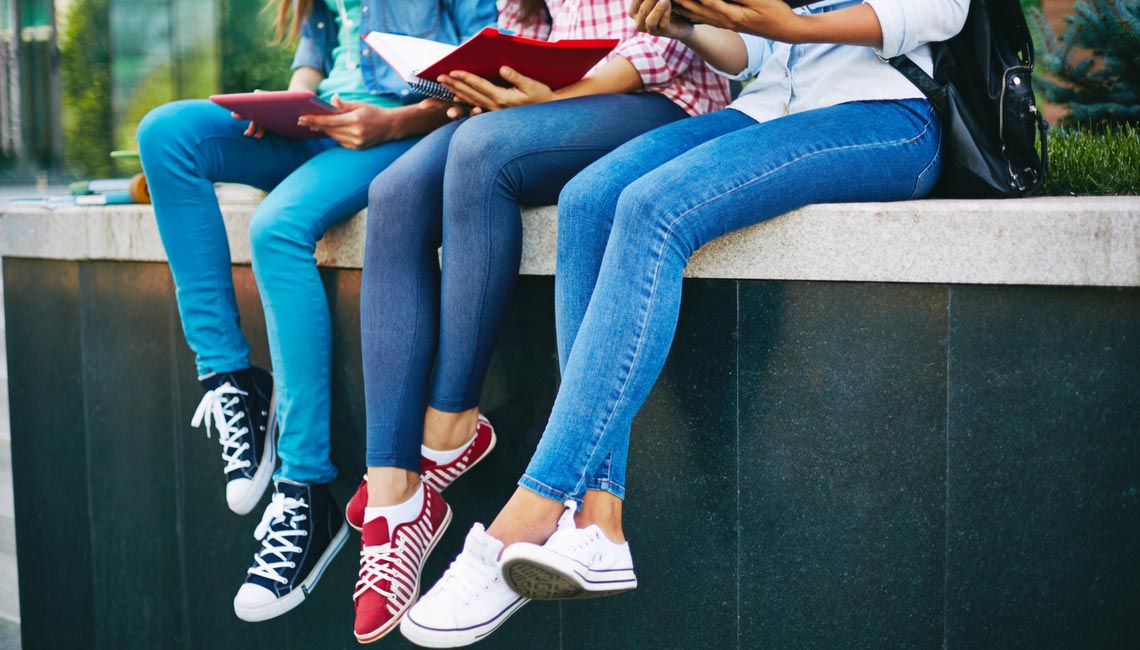 6. Adults
Personally, I'm yet to be a parent of an adult but I am made aware of the fact on a daily basis that my parents are constantly losing sleep over my life choices… New loves, new jobs, break-ups, being fired, divorces, money problems, heartaches… Imagine what goes through your head at night worrying about your babies growing up and having to deal with actual real life…!
Once you're a mum, you will only ever be as happy and content as your most unhappy child. This pretty much guarantees a life of sleepless, restless, worry-filled nights.
Is it worth it?  Of course it is.
For more parenting stories, tips and advice click HERE.
Boost Your Energy With The Healthy Mummy Super Greens
This power-packed powder is all about boosting energy and fuelling your body using real superfoods. It's also breastfeeding friendly!
As busy mums we're all about healthy shortcuts. As such we've created a way for you to get a shot of energy-boosting superfoods into your body by barely lifting a finger. You're welcome!
We've managed to pack 37 ingredients from real food sources into our amazing Super Greens. Our ultimate aim is to give busy mums an energy lift. Most of all, breastfeeding mums don't miss out because it's one of a few on the market that's breastfeeding friendly.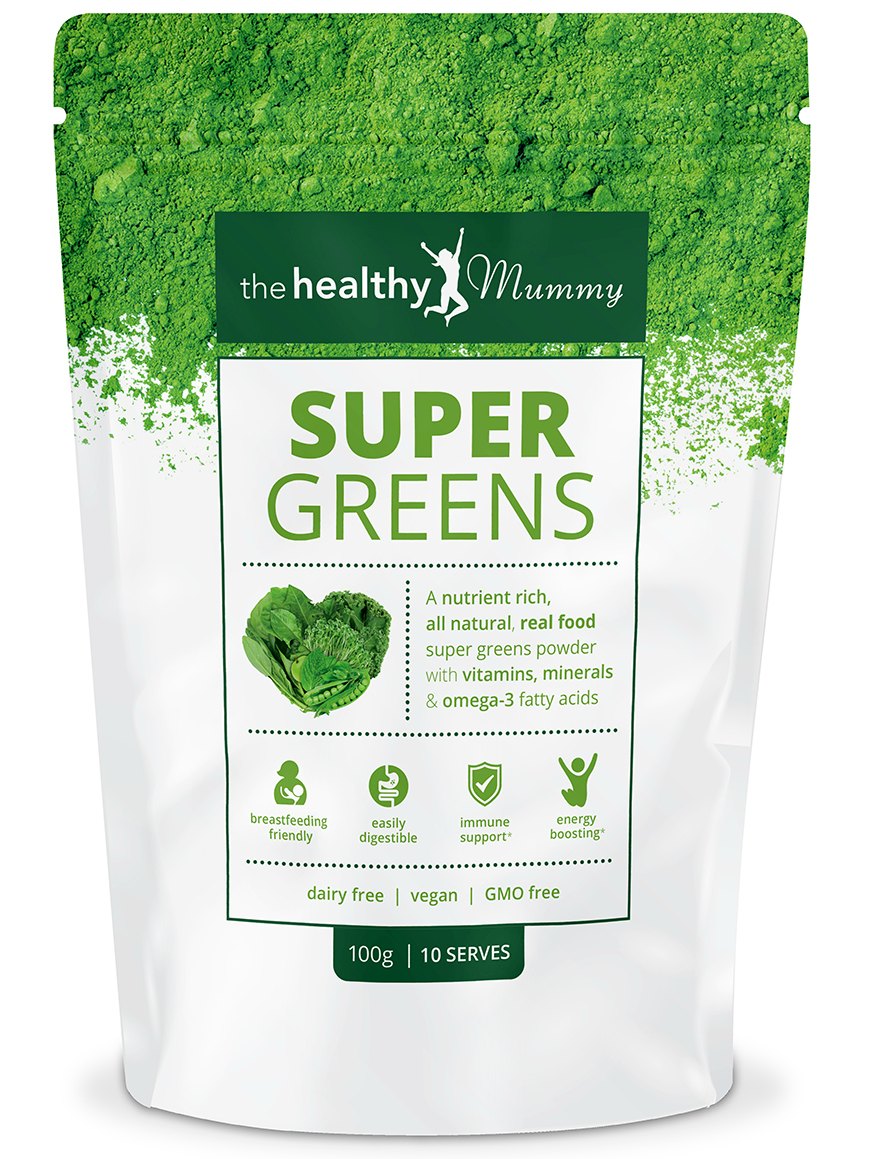 A powerful energy boost
When you're conscious of what you're putting into your body, you need to make every mouthful count. This is why this amazing powder punches well above its weight.
A snapshot of how powerful Super Greens is, this product…
has 56 more times the vitamin B12 of a beef steak.
contains the same calcium as three serves of cheese.
contains the iron of 12 cups of spinach.
has the vitamin C equivalent of 1.4kgs* of oranges.
has 11 times more iron than red kidney beans.
contains 50 times more vitamin B12 than an Atlantic salmon.
has 11 times more vitamin C than 100ml of orange juice.
contains as much calcium as one litre of milk.
has the same vitamin C as half a kilo of red capsicums.
has as much B12 as 77 eggs.
contains four times as much calcium as almonds.
Busy mums, now is the time to stop making excuses and make sure you're getting your greens! Pre-order your Super Greens mix here.