Peanut Butter Banana Surprise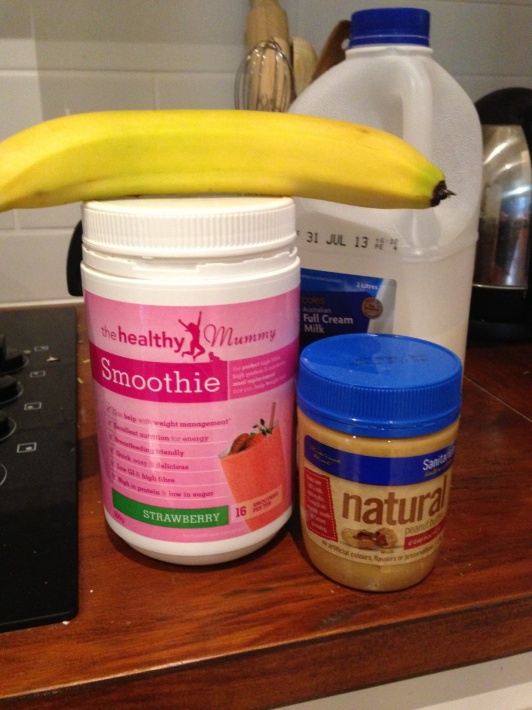 Oh yes, here at the Healthy Mummy we let you eat peanut butter…
As long as your choose the variety with no added salt or sugar. But really, peanut butter is a great source of protein which is needed in our bodies for growth. Protein also aids in feeling full.
Adding protein to your breakfast will start your day off with a bang and head you in the right direction for a healthy eating day.
What you need:
2tbs of strawberry Healthy Mummy Smoothie mix
1 banana
1 tbs of nut butter or peanut butter
200ml of your choice of milk
Blitz it altogether to feel satisfied and happy with a yummy breaky or snack.
If you are ready to lose weight then The Healthy Mummy plans offer a healthy and safe exercise and diet routine that are safe if you are breastfeeding and you can use code LOYALTY for a 10% DISCOUNT at the checkout