These Photos Will Redefine What You Think A Mum Should Look Like
It can be tough to find your place as a mum, and we're really good at comparing ourselves to other women who seem to be the ultimate guru in motherhood. But this project is calling on us to embrace our individuality, and celebrate diversity in motherhood. Because THIS is what a mum looks like.
At The Healthy Mummy, we love celebrating our differences – including contrasting body shapes after having babies. We need to remember that it's our differences that make this world such an amazing place, and being a mum doesn't mean you need to hide your individuality.
'I Didn't Look Like A Mum'
US photographer Celia Sanchez isn't just challenging what it means to look like a mother, she's banishing the stereotypes altogether.
"I became a mother at 23, which isn't that young in my opinion, but I had a lot of people telling me I didn't look like a mum and I always felt really uncomfortable dropping my kids off at their daycare around mothers who I knew were judging me for not being the same age as them or not looking like them," Celia explained to The Healthy Mummy.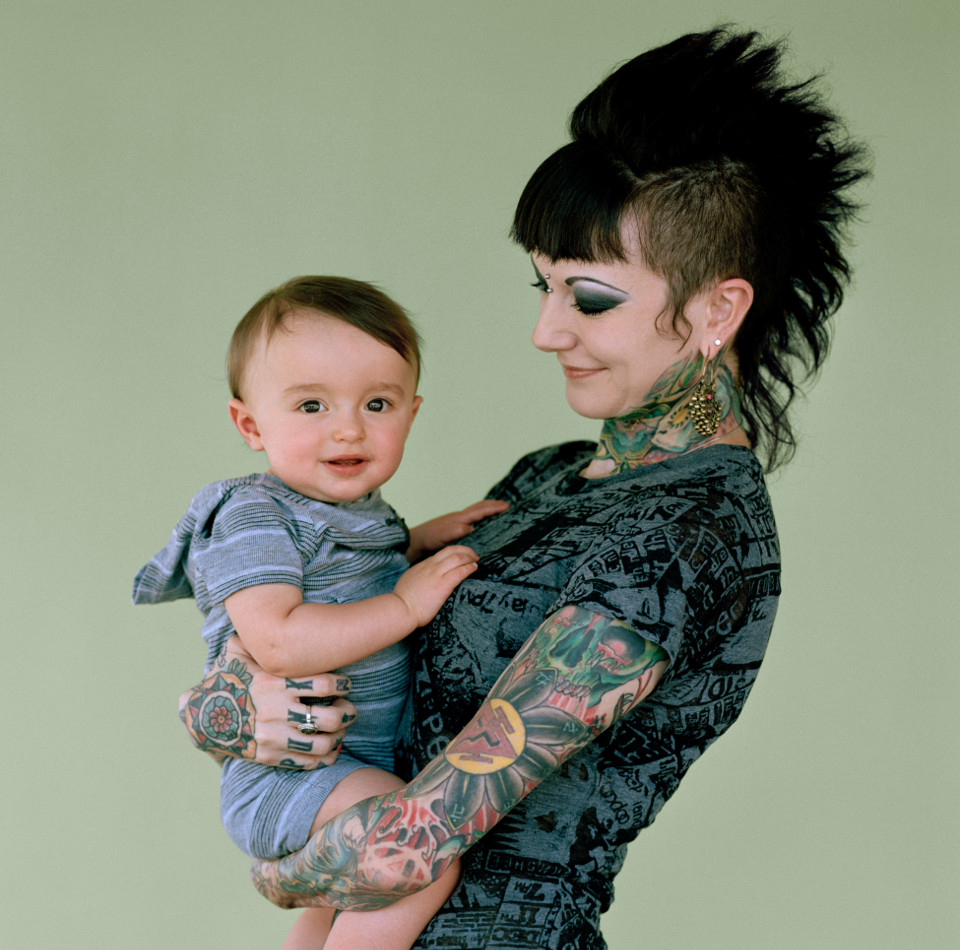 "That feeling of not fitting in and being judged inspired me to reach out to other mothers I knew of within my circle of friends that weren't fitting into this stereotype of what mothers should look like and I wanted to photograph them and show a different image to the word mother."
What the talented mother has captured is a through-the-lens look at mums who are bucking stereotypes, in her photography project: Devoted.
"Meeting and photographing these mothers was a reminder to have more confidence in myself. I wasn't trying to focus on women who were just heavily tattooed, I was focusing on women who weren't sacrificing their personal style just because they've become mothers. I think I caved to the pressure of having to 'look like a mum' and seeing these women not cave to that pressure was really inspiring."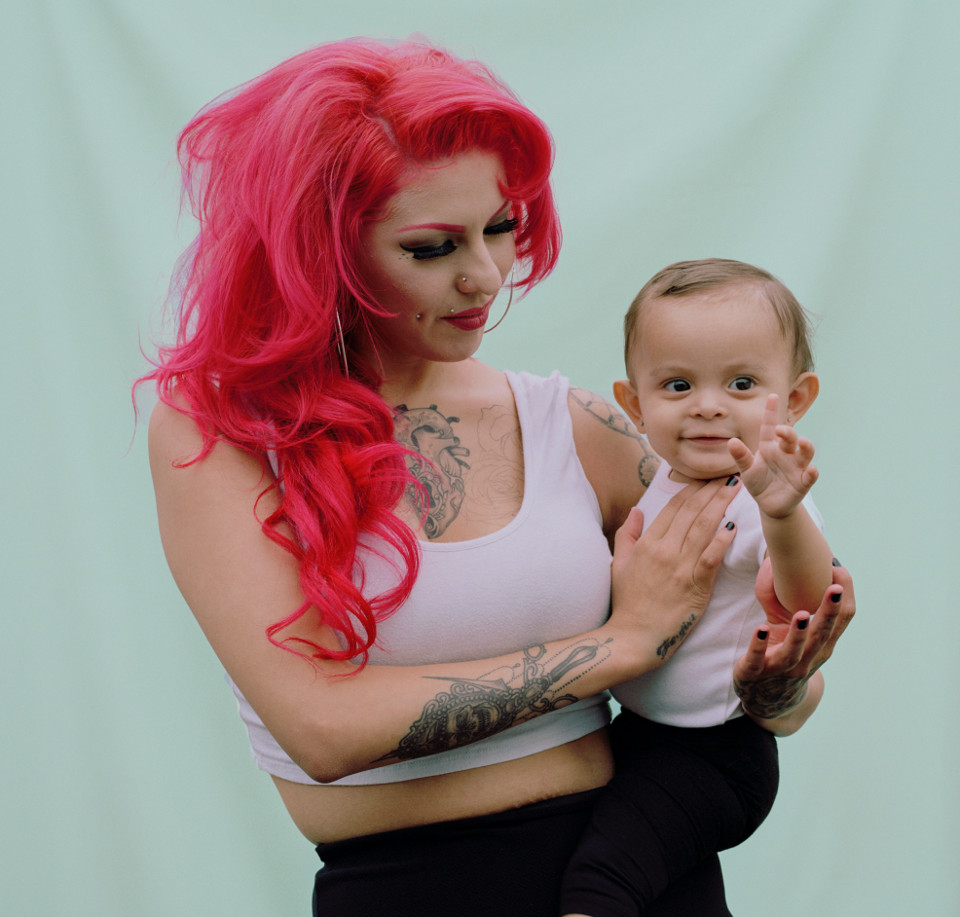 Don't Sacrifice Your Style
While we are lucky to live in a world where diversity is embraced so much more than in previous generations, what Celia went through as a young mum highlights we still have a long way to go.
"I'm not sure where the pressure comes from. For me it came from other mothers but I'm sure it comes from different places."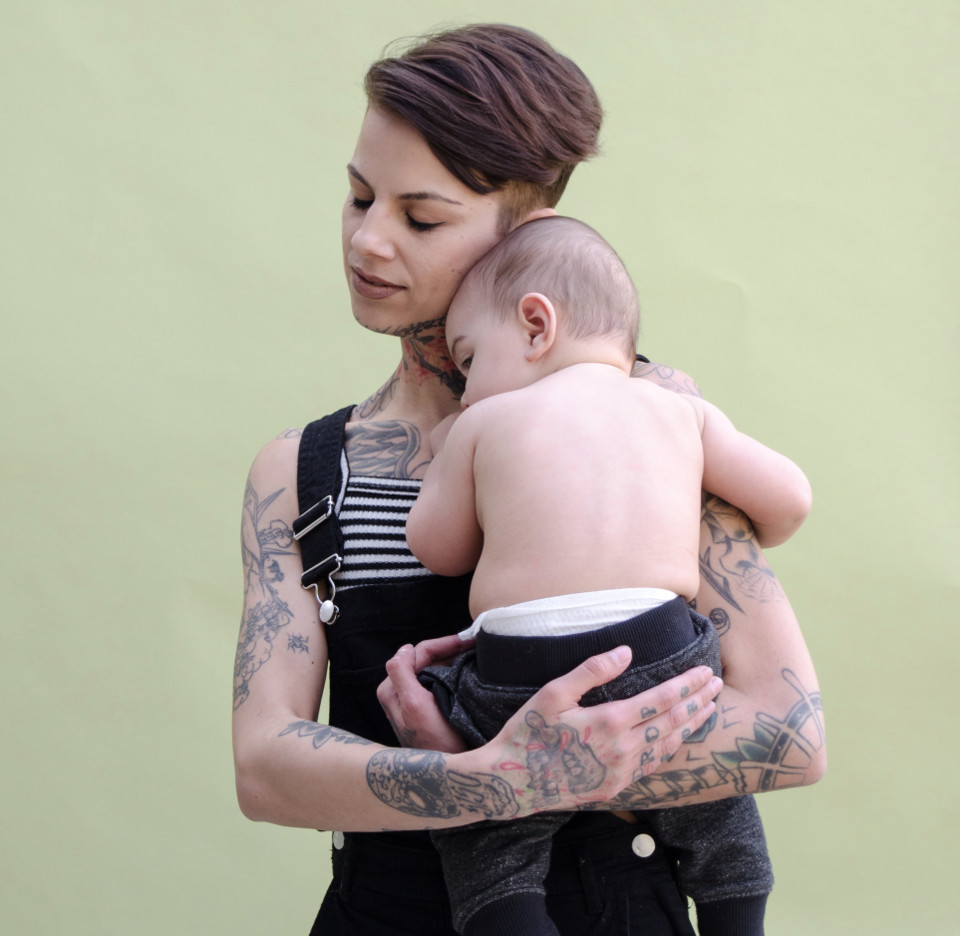 Celia is now hoping to expand this project, and take images of mothers from outside of her own community.
For more incredible pics – check out these Perfectly-Timed Photos Capturing Breathtaking Birth Moments.