There's an amazing device helping mums who have just had caesarian sections recover quicker and more comfortably.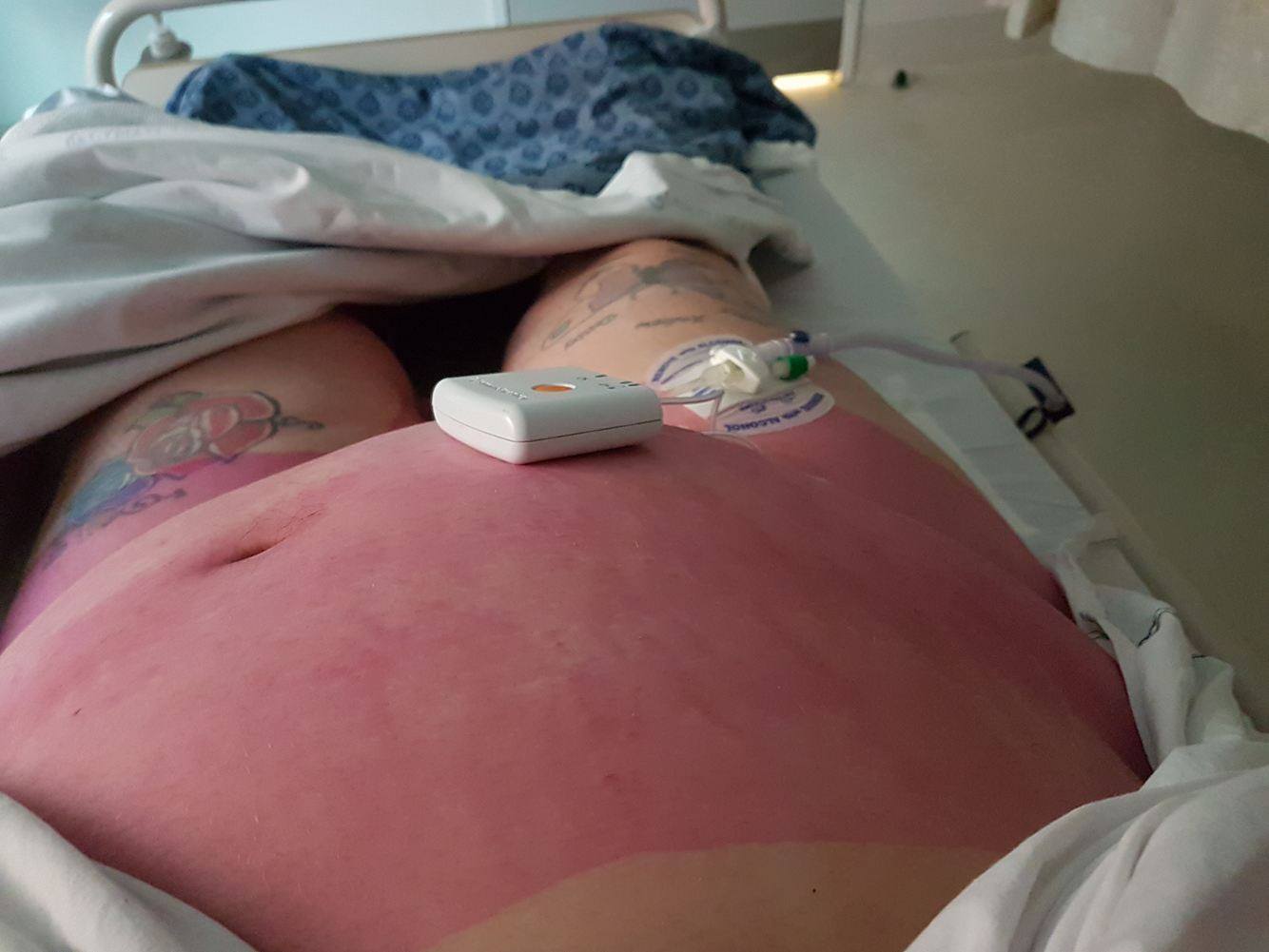 Katie McCracken, who is a Healthy Mummy community member, has just recovered from her 5th caesarian section with the help of the PICO contraption, a palm-sized pressure device that sucks away fluids to keep the wound dry and helps combat infection.
Midwife Bel Moore says: "PICO machines are an expensive piece of medical equipment, so wouldn't be used routinely in public hospitals. These devices are mostly only used on those who have a increased risk of not healing well post surgery."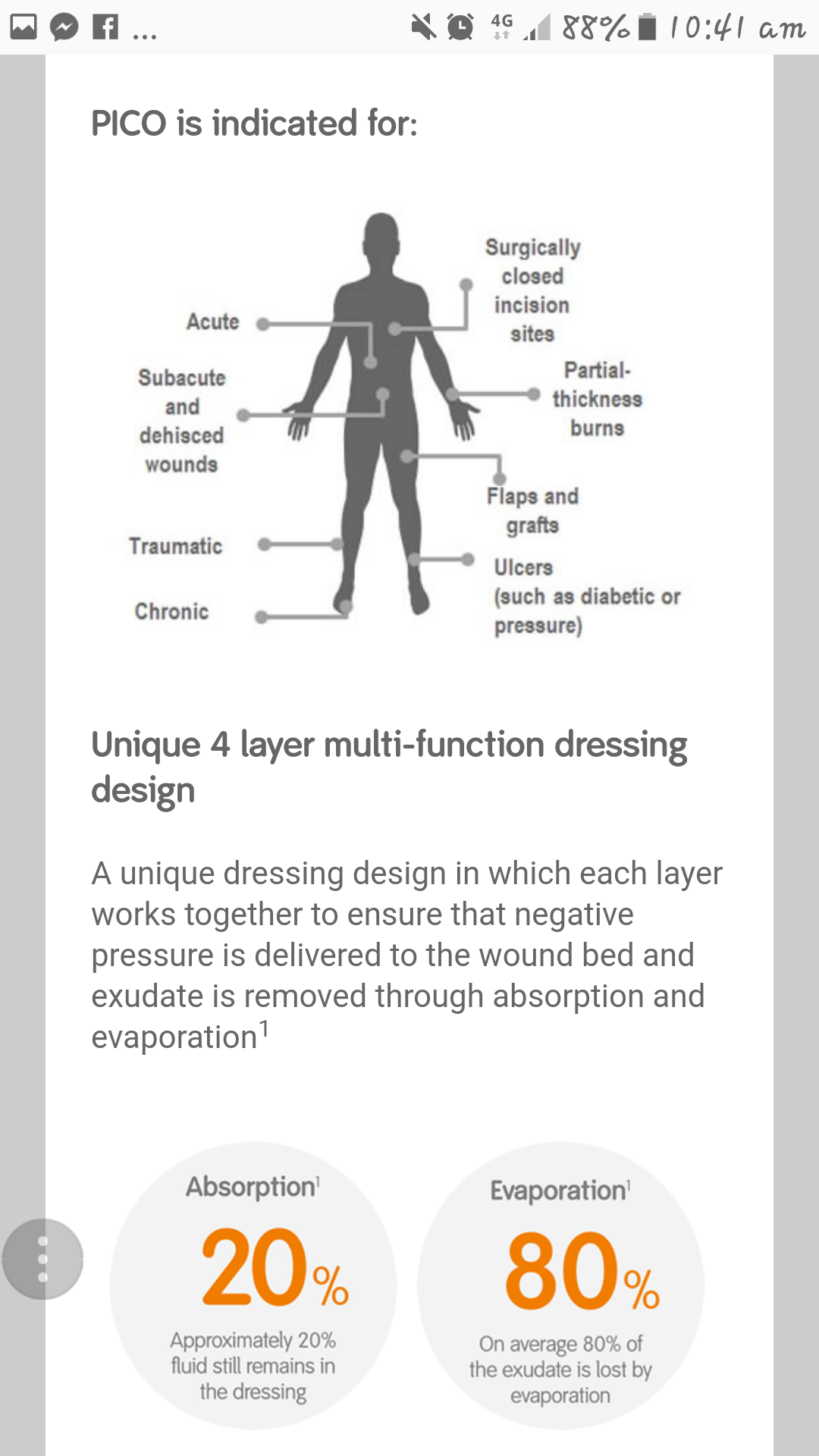 "I have a BMI of 40+ so healing was set to be more difficult," she says. "I had never heard of PICO before, but it's a vacuum dressing, that goes over the fund and you carry a little box with you for 7 days.
"When day seven came around, I was expecting the worse as with my prior c-sections I had my wound uncovered on day 4 and healed nicely with no intervention needed. The nurses were shocked with how well the PICO had worked and how neat my wound was."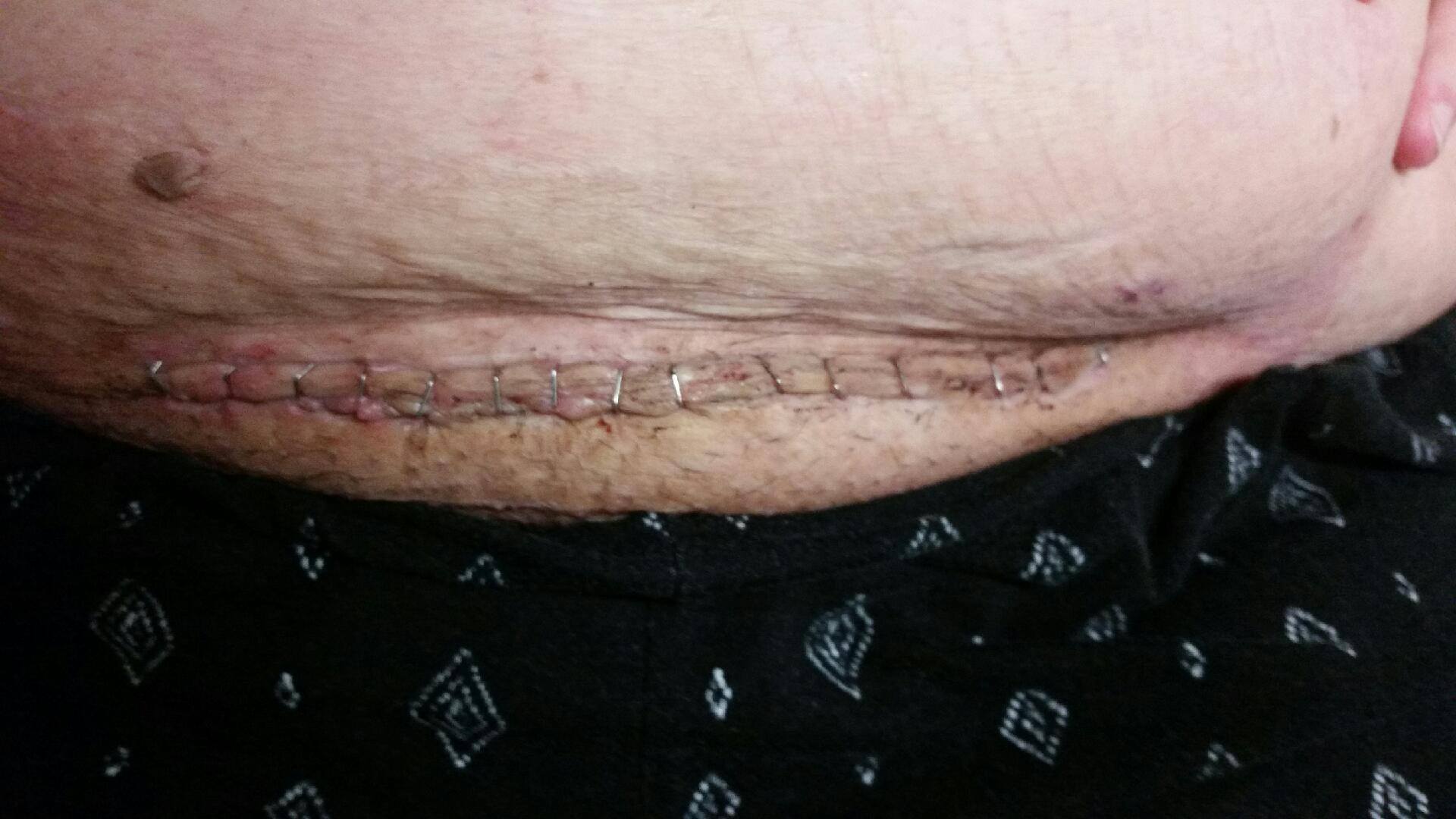 Katie says she found the tenderness around her wound a lot less sensitive this time around.
"I can lift my mummy pound up to clean the area with ease and not tender and sore," she says.
"The box was resting on my stomach and I put it in my pocket when I was walking around."
Speak with you obstetrician or doctor about whether you need a PICO machine or not.
For more information about the PICO machine, click here.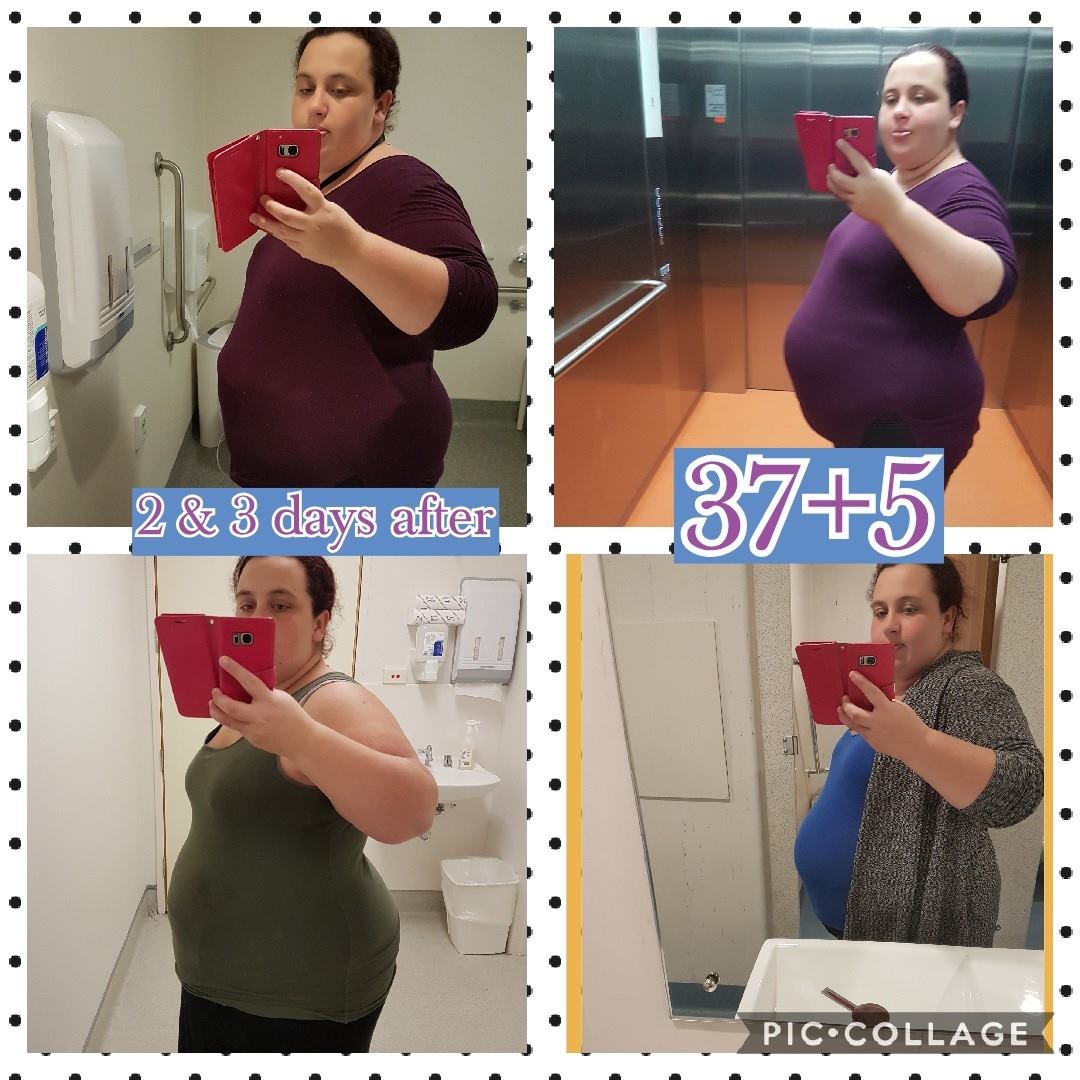 Bel recommends that mums stay hydrated while they are recovering from a c-section. Check out our delicious Hydration Juice recipe here.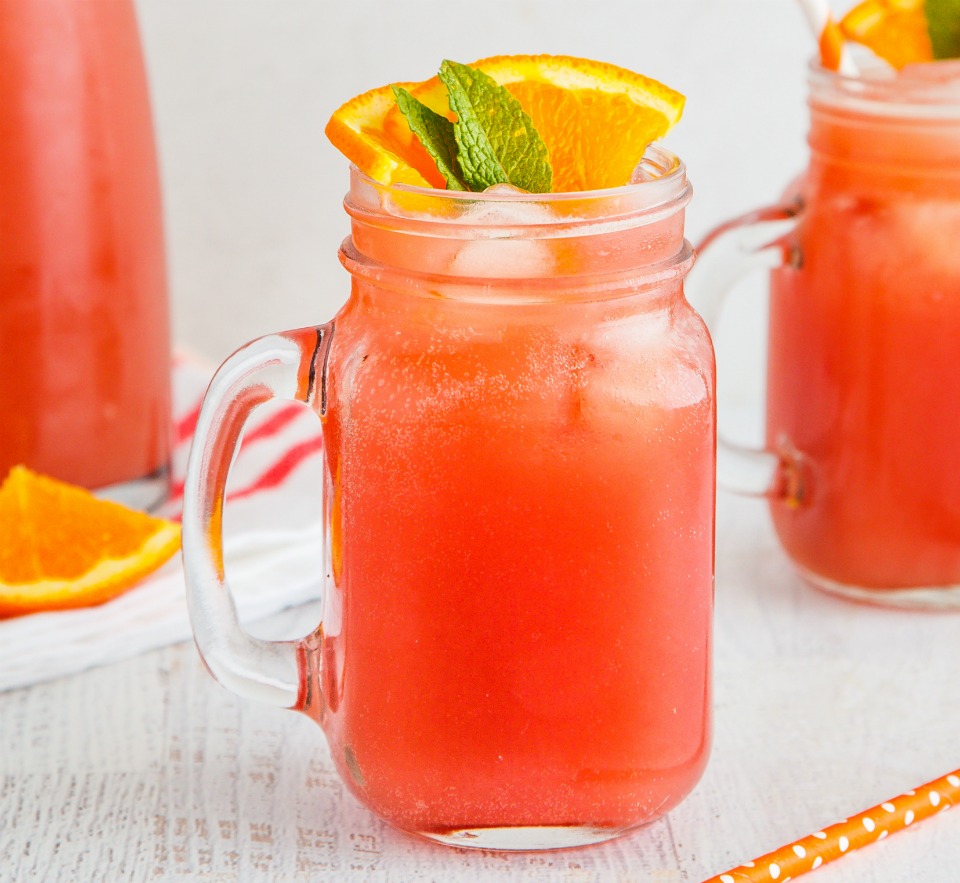 Katie's top tips for women who are recovering after a c-section:
1. Share your fears and concerns
Always let the medical professionals know your fears and concerns no matter how silly you think they are. They're there to help you and reassure you.
2. Comfortable clothing is a must!
Really cant stress this one. You are going to want to put undies on ASAP if your anything like me! Make sure everything stretches and your not going to be upset if they get stained. 
3. Don't push yourself
Ladies we all like to think we can handle anything… PLEASE DON'T PUSH YOURSELF! Make sure you take the pain meds on a regular basis and ask if you want more.
4. Take it at your own pace
"I have had a few mums/friends/ nurses comment how amazed they are that I was up and walking in 6hrs. Big mistake though – I pushed too hard, too quick and ended up in agonising pain. Today is much better and I am walking with little pain."
5. Everyone recovers differently
"Having a c-section doesn't mean you've failed or taken the easy option. Everyone is going to have an opinion and thats ok. Do what makes you happy. It's ok to be scared about your up coming surgery."
Thanks so much for sharing your story with us, Katie! We wish you a speedy recovery!
We have a whole heap of information available for mums who have had c-sections, including when it's safe to resume exercise after a caesarian.
Meanwhile, here are 27 things women who have c-sections know to be true.
The Healthy Mummy Support Group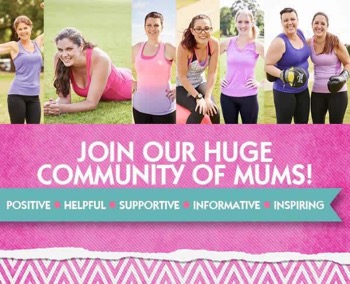 Katie shared her story in our support group. We have over 1 million mums on our pages and support groups.
Need support? Look no further than our huge community of mums, who will support and encourage you.
To join our supportive community, click here.
Losing weight can be really tough. But losing weight isn't just about dieting and exercising – it's about being in the right place mentally to change your life and on the Healthy Mummy plans we are here to help you achieve your goals.
Push yourself and sign up for the 28 Day Weight Loss Challenge, click here for more info.