The baby name of Pippa Middleton and husband James Matthews has FINALLY been revealed!
One month later Pippa's baby has a very royal name.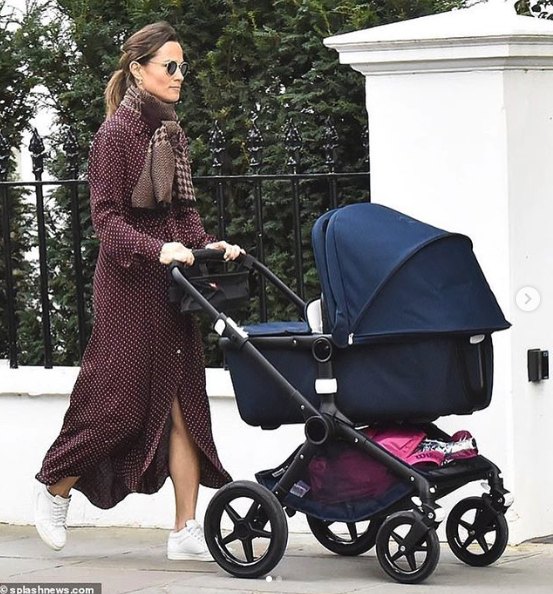 Introducing…
Arthur Michael William Matthews.
The name has significant meaning, Arthur is significant to her sister Kate's family and is the middle name of Prince William, Prince Charles and Prince Louis.
Michael is James' brother Michael who died in 1999 at Mt Everest when he was just 22. Michael is also the name of Pippa's father.
We can't wait to see more of little Arthur!
If you're on the baby name train, check out how unique names are becoming harder to make unique.
Congratulations are in order!
Pippa Middleton has welcomed her first child with husband James Matthews!
On the back of A LOT of royal news, like Meghan and Harry expecting, them being in Australia AND Princess Eugine's wedding, Pippa is now the one we are looking at!
Discover the sex of the baby below.
Pippa Middleton has given birth!
The couple welcomed their first baby, A BOY, weighing 8lb 9oz, just after 1am this morning.
The two were reportedly seen entering the Ludo Wing (where sister Kate gave birth also) yesterday, so we hoped the arrival would be soon!
Will Pippa choose a royal baby boy name to suit her nieces and nephews or go with a more trending name? Stay tuned!
Keeping her fitness routine up during the whole of her pregnancy, Pippa shared her first, second and third trimester exercises here.
Baby talk doesn't stop here! see Meghan's healthy pregnancy meal and exercise plan!
If Pippa will be breastfeeding, we think she might like to incorporate The Healthy Mummy smoothies into her meal plan for added nutrients and minerals!
Breastfeeding nutrients
The Healthy Mummy smoothie has been created to help mums benefit from a wide range of nutrients which can also help support your healthy eating plan and exercise routine if you are trying to lose weight.